Posted: Friday, Jun 3rd, 2022
Stay in Ventura with Your Dog and Get a Free Pooch Pouch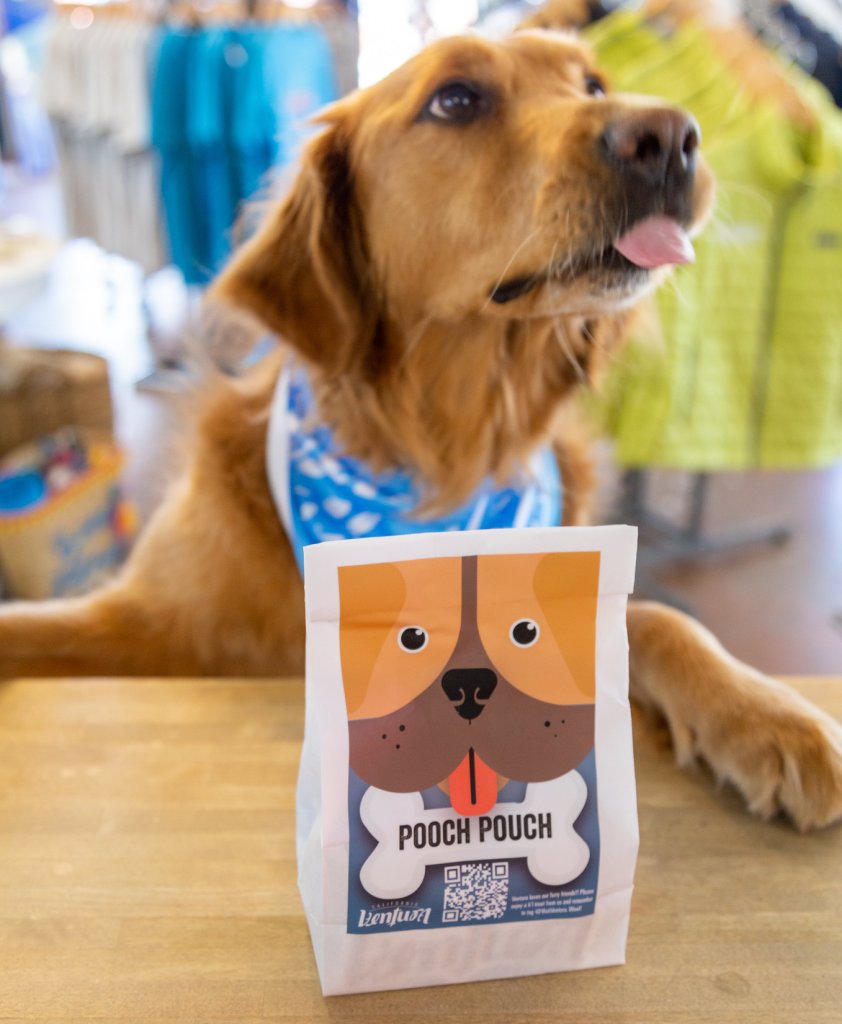 Can you bring your dog to Ventura? You bet. And when you overnight at these Ventura hotels — the Crowne Plaza Ventura Beach

, the Ventura Beach Marriott, the Pierpont Inn, and Four Points by Sheraton Ventura Harbor Resort, your furry friend will receive a free – and very special – Pooch Pouch.

Why would Ventura include dogs among its treasured visitors? The real question is Why not? No place loves dogs more, so why wouldn't Ventura welcome our visiting dogs – and their two-legged friends – with something special?
There is Such a Thing as a Free Meal (and Free Ice Cream)
Meet Visit Ventura's free Pooch Pouch. What's in it? All kinds of fun dog treats — a stylish and colorful doggie bandana (small, medium, and large; because best friends come in many sizes), tasty icing-covered dog biscuit (no you don't), a business bag, and coupons for a free puppy ice cream at Coastal Cone

, a free doggie meal at Peirano's Market (choice of scrambled eggs or unseasoned chicken), and a card for 2 for 1 pints at dog-loving Rincon Brewery. And, down the line, more fun changes and different offerings. Because Ventura loves to surprise — whether you have two legs or four. And life, don't right, is about surprise.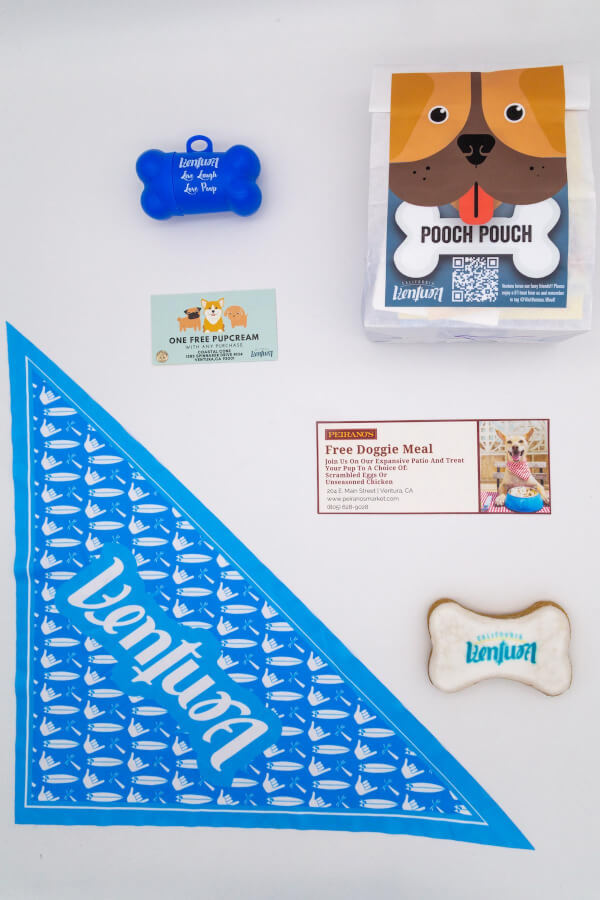 Why Dogs Matter in Ventura
Dogs have always held a special place in Ventura's heart. From Roxy and Flynn who pad about our Visitor Center like they own it (they do) to Ventura's forever (and rightly) immortalized Haole, who loved unconditionally and played unconditionally and gave unconditionally (Haole's Rock Garden, on the Ventura beachfront promenade, tells a story of everything right.) Plus, Ventura offers a host of dog-friendly fun.
So here at Visit Ventura we reckon why not start the fun right out of the block?
Again simple. A bit like us.
Ventura has always welcomed our two-legged guests, rolling out the hospitality red carpet.
Now we're welcoming Ventura's four-legged visitors in the same way.
Haole's unconditional love lives on, seeping into every Ventura nook and cranny.
It's a simple, not-so-simple thing. And why Ventura feels just right. Like summer's sun on your skin. Or the ocean breeze kissing your face. Like a day at the beach. Or the perfect soothing sunset.
With your best furry friend by your side.
Things to Do


Ventura Shopping

Arts, Culture & History

Pet Friendly

Hotels
Outdoors


Biking & Hiking Trails
Food & Drink


Restaurants

Outdoor Dining

Farmers Markets

Happy Hours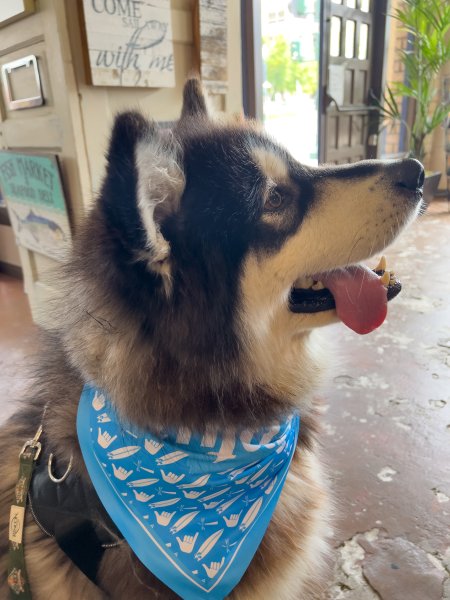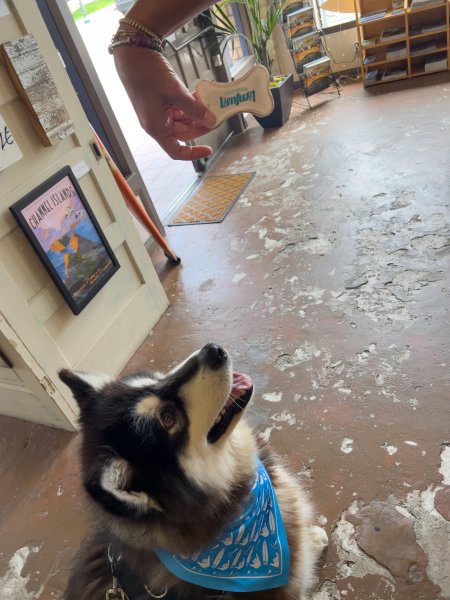 Discover More
Get to know Ventura, and discover the best things to do around the city.
Ventura Partners With