Posted: Tuesday, Jan 3rd, 2017
A first-timer's guide to hanging 10
We asked Chipper Bro Bell, owner/founder of Surf Class to share his tips for the first-time surfer.
"I started surfing when I was 11, and I will never forget that feeling I got," says Bell. "I still get it. And now I get to share that stoke with others. To see someone stand up for the first time, to fist pump because they're so stoked … that never gets old. The child in me smiles as we paddle out for one more."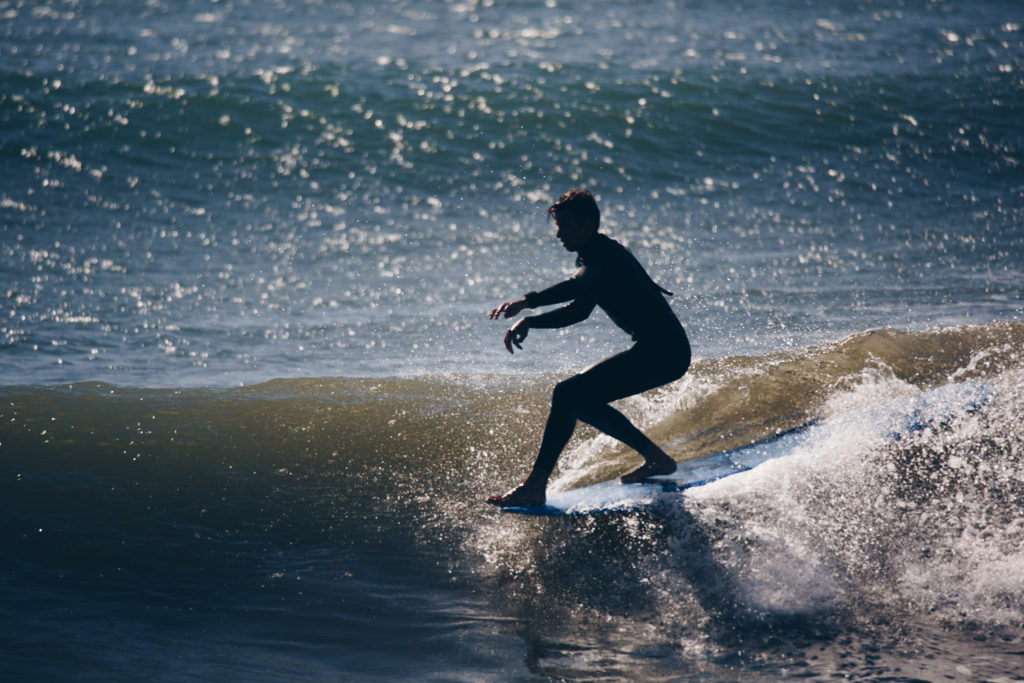 Let the experts help.
A surf lesson with a local expert is the best way to begin. At Surf Class, we provide all the equipment and take surfers out to the best location for the day, depending on the swell and other conditions.
Get the right gear.
Buy a good wet suit for sun protection and to be comfortable in the water. Before spending a lot of money on a board, start with using a foam board. It's a big, sponge-like board. If you get bonked on the head when you wipe out, a foam board won't hurt you.

Know the ocean.
Understand the tides and bottom of the floor where the waves are breaking over. Know where the sand bars are, where the in-shore trenches are, know where the rocks are. Waves break over shallow areas, so you have to understand where to fall, where to step, and how to manage yourself.
Share the aloha spirit.
Surfing etiquette is important. Learn how to drive your board in the lineup. Remember that the person closest to the curl has right of way. If you're paddling out and there's a surfer coming down the line, paddle behind them. Talk to the surfers already in the water. Tell them you're a beginner and ask for some pointers.