Posted: Tuesday, Nov 7th, 2023
10 Cozy Restaurants with Cocktails and Comfort Food You Have to Try in Ventura
There's nothing like walking into a restaurant, finding a booth in the corner, and settling in for a delicious meal surrounded by your friends and family. Whether you're looking for a cozy restaurant for date night, an intimate get-together with an old friend, or just want a lowkey evening out with family, Ventura has plenty of cozy restaurants for any occasion.
Cheers with a taste-bud-tingling cocktail and savor the delicious comfort food that these 10 restaurants offer. Here are 10 Cozy Restaurants with Cocktails and Comfort Food You Have to Try in Ventura.
1. Cafe Fiore: homemade Italian food and delicious cocktails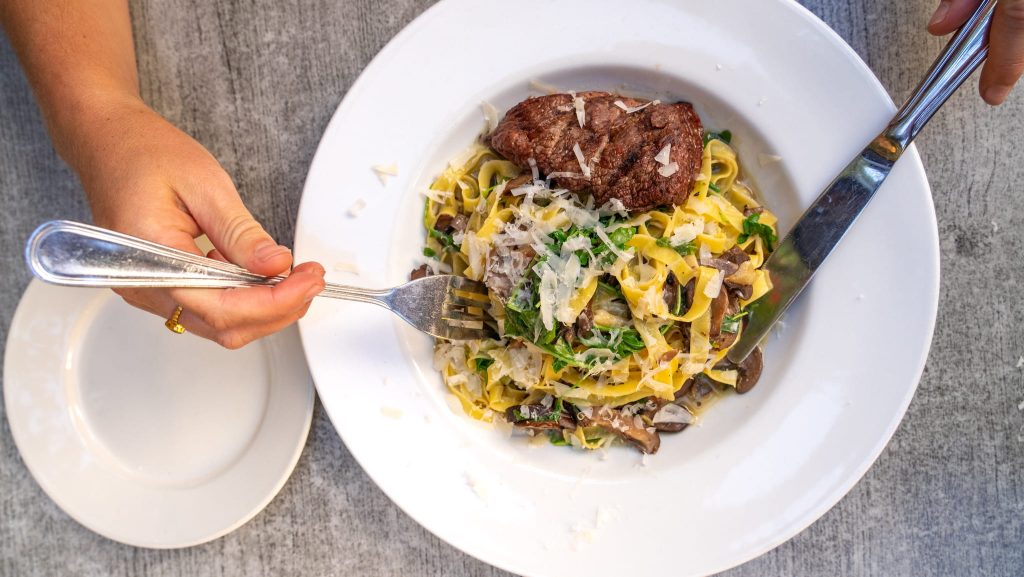 If Italian food is at the top of your list as comfort food then you'll love Cafe Fiore

. Located in Downtown Ventura, enjoy a full plate of handmade pasta at Cafe Fiore. Authentic Italian at its best, locals love this restaurant for its intimate vibes and full bar. Sit inside in a booth or watch the sunset outside on their charming patio.
2. Rocks & Drams: craft cocktails to elevate the evening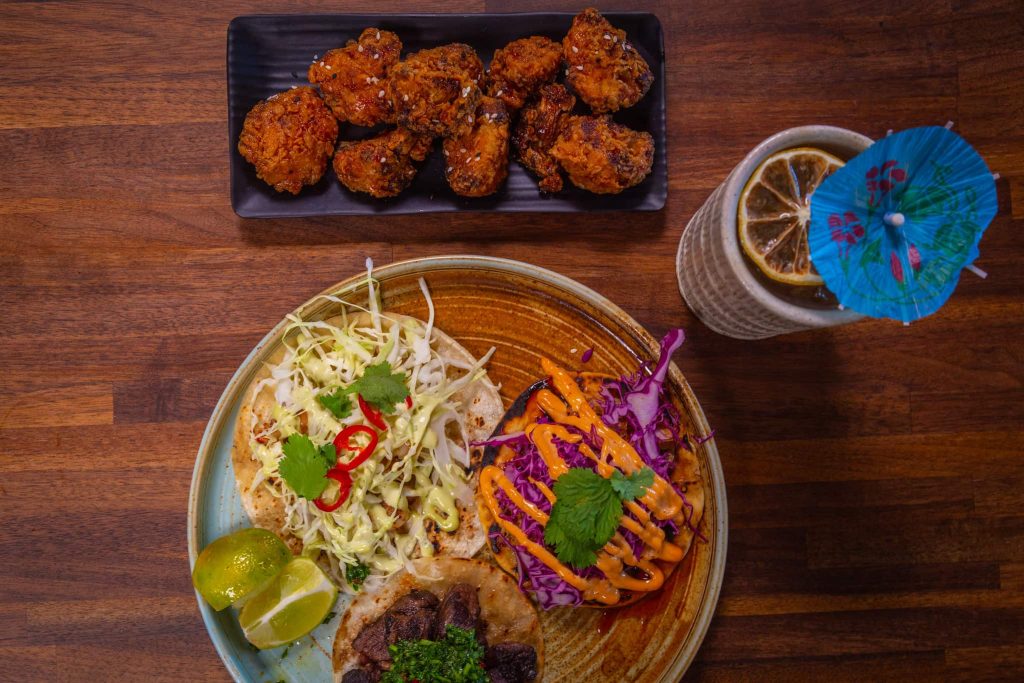 This cocktail bar and restaurant takes elevated drinks and delicious comfort food to another level. Take a seat inside on one of the beautiful and comfy emerald green couches, grab a seat at the bar, or hang out outside — you can't go wrong. Sliders, fried rice, chicken wings…you name it. And it all pairs great with a craft cocktail at Rocks & Drams.
3. Yolanda's Mexican Cafe: cozy vibes and festive food
Tucked in Midtown Ventura is Yolanda's Mexican Cafe

where you can get steaming hot fajitas with a big margarita. Sit inside in a cozy booth surrounded by color murals that pay homage to Mexico and dig into a bowl of delicious bean dip.
4. The Saloon: late-night spot in Ventura
Welcoming and cozy restaurant by day and hip trendy bar by night The Saloon

has it all. From nachos and vegan burgers, the Saloon is a great place to spend the evening hanging out and into the night for some dancing. Open until midnight on the weekend, hang out here if you're looking for a restaurant that merges cozy, intimate, and trendy vibes all in one place.
5. Dargans Irish Pub & Restaurant: classic Irish comfort food
A Ventura staple, you absolutely have to head over to Dargan's Irish Pub & Restaurant

for classic comfort food. Whether you have ties to the motherland or not, you'll feel absolutely at home the moment you step into Dargan's. Dig into Shepherd's Pie, bangers and mash, and corned beef and cabbage. While you can never go wrong with a pint of Guinness, Dargan's has a full bar so you can enjoy anything under the sun.
6. Cajun Kitchen Cafe: breakfast and lunch with a Southern twist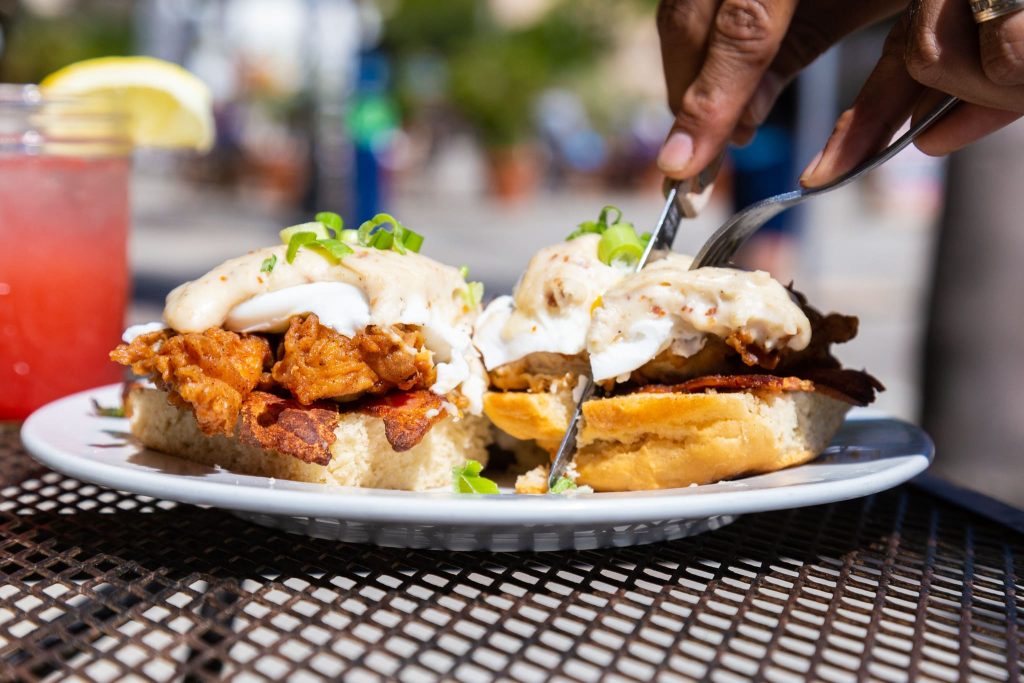 As the restaurant's name suggests, get ready for a killer southern breakfast and lunch at Cajun Kitchen

Cafe. Southern food might be one of the top types of food that comes to mind when looking for comfort food and you'll find a whole menu full of warm, inviting, flavorful dishes. Plus, with a fun menu of cocktail drinks to sip on, Cajun Kitchen dominates everything comfort.
7. Strange Beast: cocktail izakaya celebrating Japanese flavors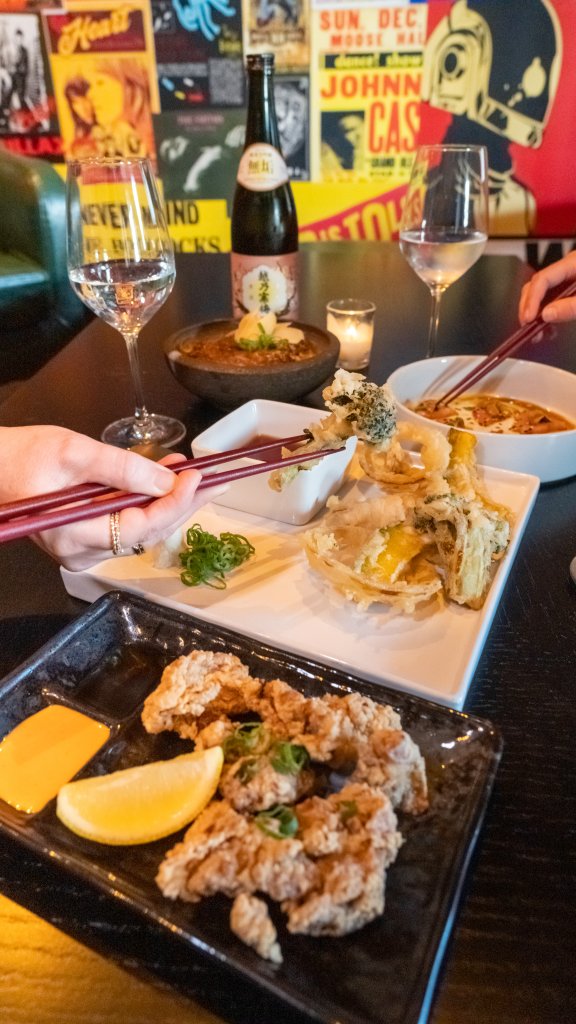 One of the newer cocktail bars in Downtown Ventura, Strange Beast

's moody, dark, and intimate vibe is the perfect late-night hang-out spot. Cozy up with their ramen Sundays with a rotating menu of ramen choices! Mmmm…delicious!
8. Two Trees Restaurant & Taps: craft burgers galore
Burgers, fries, cheese tater tots…yes, please! Located on the east side of town, Two Trees Restaurant & Taps

is a local favorite spot for breakfast, beer, cocktails, and burgers! Cozy up inside or head outdoors on the back patio.
9. Le Petit Cafe: French-inspired meals with a harborside view
Nestled in the Ventura Harbor Village

, you might walk right past Le Petit Cafe and miss it. But their delicious menu and full bar make it well worth spending a lunch or dinner here. With views of the harbor and the sounds of the ocean, the French-inspired restaurant is a great place to couple comfort food with a cocktail of your choice.
10. Aloha Steakhouse: beachfront dining with an Island feel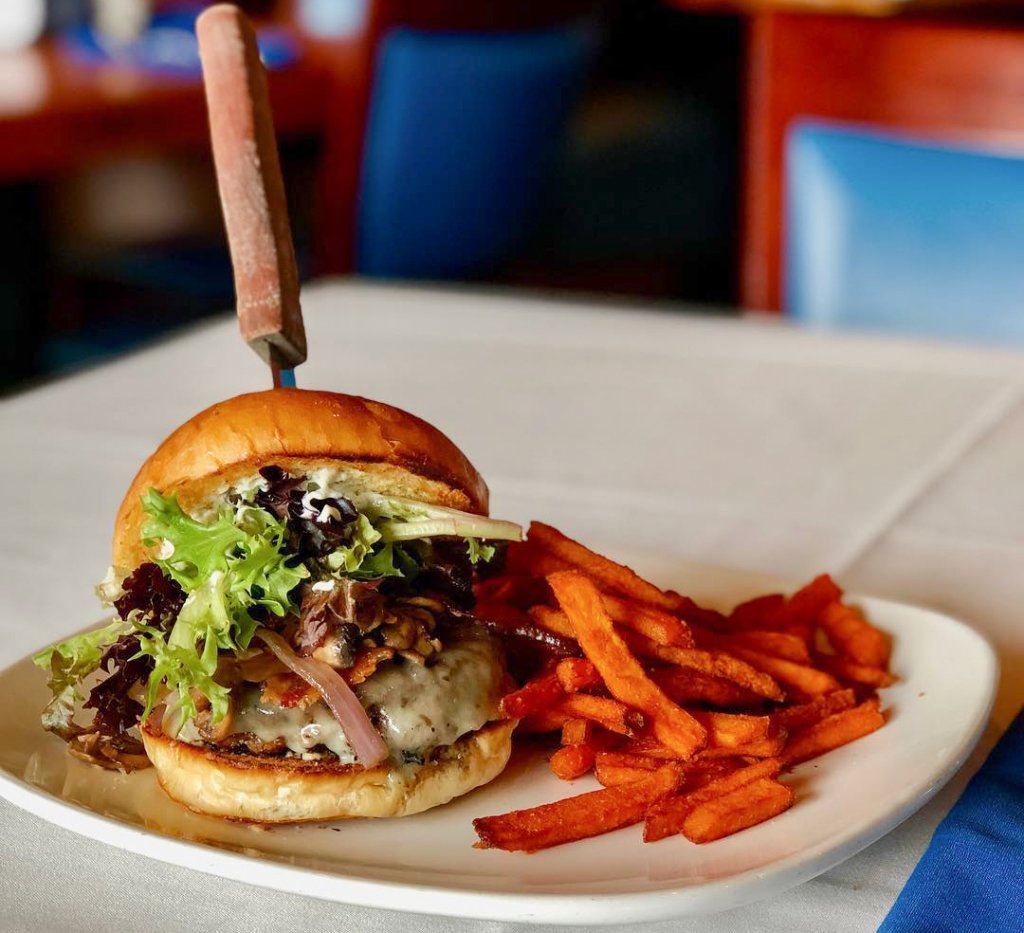 With a front-row seat to ocean views and a stellar view of the historical Ventura Pier, Aloha Steakhouse

rounds out this list with an incredibly delicious menu and equally yummy cocktail offerings. Dig into a juicy steak, clam chowder, or teriyaki chicken.

Things to Do


Music & Nightlife

Pet Friendly
Outdoors


Biking & Hiking Trails
Food & Drink


Restaurants

Outdoor Dining

Wineries, Breweries & Distilleries

Happy Hours
Discover More
Get to know Ventura, and discover the best things to do around the city.
Ventura Partners With