Posted: Wednesday, May 12th, 2021
How Do I Get to the Channel Islands? And Why Will it be SO WORTH IT?
Channel Islands — the Absolute Basics
Let's start with a few glorious basics. Channel Islands National Park rests in the Pacific Ocean, just off the Ventura coast, five islands, five stepping stones to another time. They've been called the Galapagos of North America. They are one of the nation's emptiest National Parks. The islands of Anacapa, Santa Cruz, Santa Barbara, San Miguel, and Santa Rosa are home to more beauty, more solitude, and more mystery than we can fathom.
Wild places bestow so many lessons and here's a good one.
"Adopt the pace of nature," wrote Ralph Waldo Emerson. "Her secret is patience."
Island Packers Will Take You There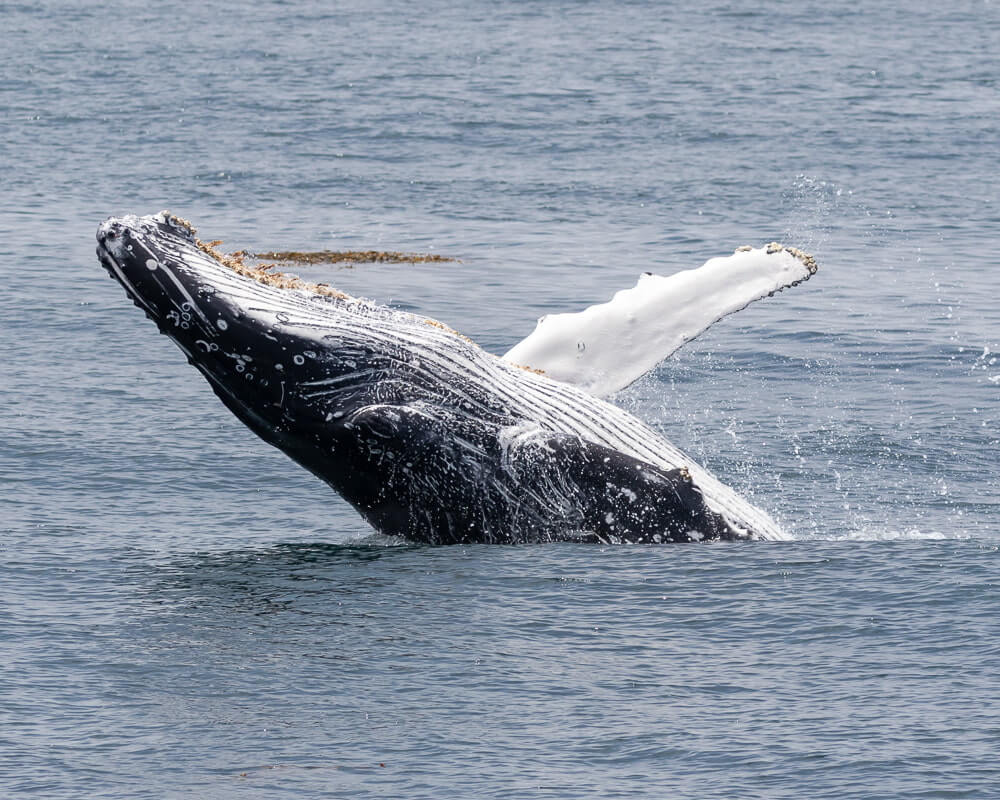 Every day, year-round, Island Packers boats ferry adventurers to Anacapa, Santa Cruz, Santa Rosa, or San Miguel islands. They don't run trips to all of the islands all of the time, and weather sometimes forces trip cancellations, but you are in no better hands. Island Packers has been going out to the island for over 50 years. The trips vary in length — from a little over an hour to several hours — depending on the island. But no matter which island you choose, the trip out is often an adventure in itself. No telling what you might see; from pods of dolphins — sometimes in the hundreds — to, depending on the time of year, Humpback, Gray, or Blue Whales. You don't know goosebumps until the largest animal that ever lived surfaces.

Seasons in the Sun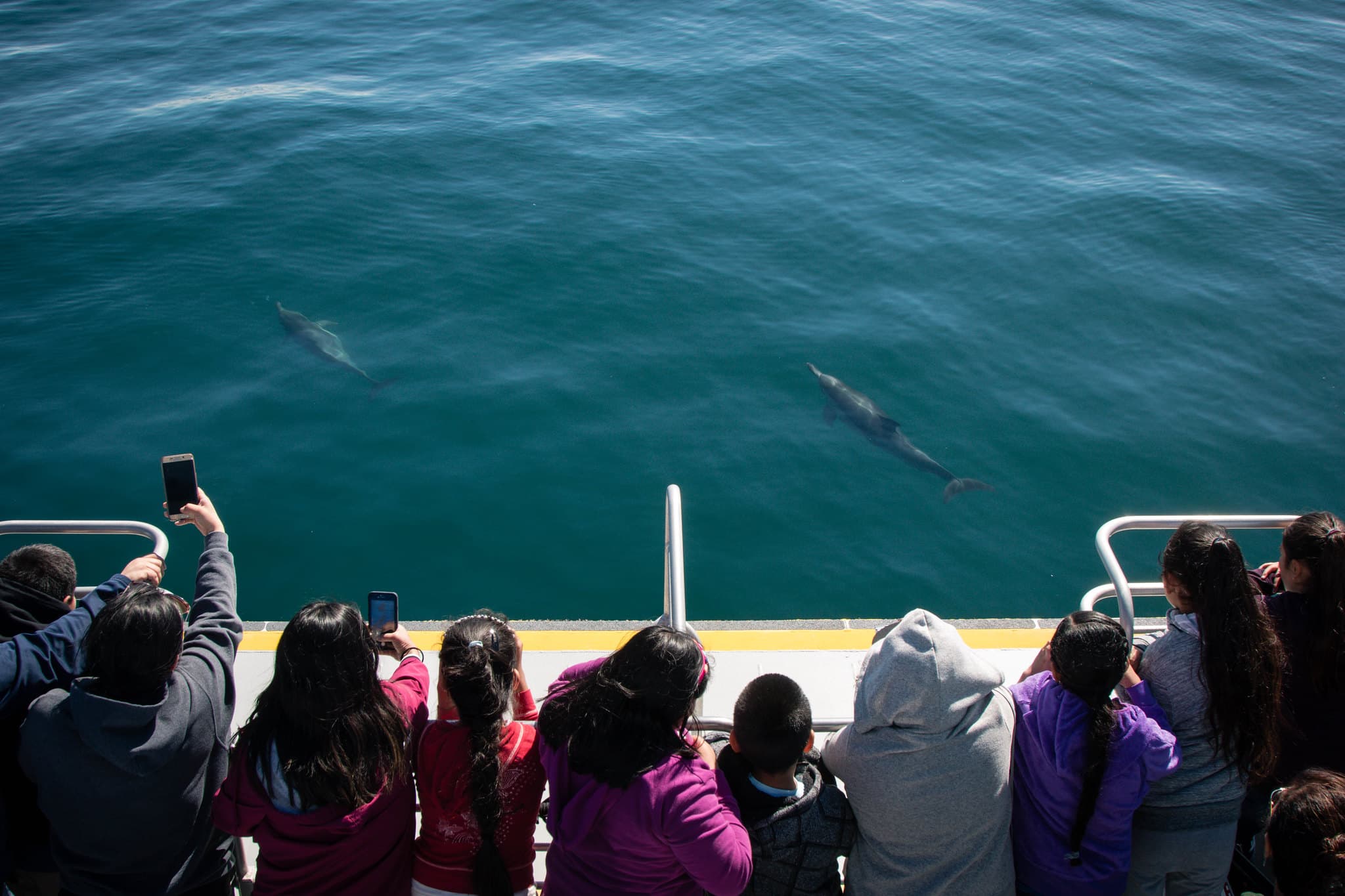 Channel Islands National Park is open year-round and each season has something special to offer. Summer is the most popular season to visit the islands (school's out), with perfect weather and Blue and Humpback whale watching opportunities as the leviathans migrate north. Early fall is often the best time for snorkeling, diving, kayaking, and swimming with ocean temperatures sometimes rising to 70 degrees and underwater visibility reaching up to 100 feet. Spring offers wildflower magic. The most stunning sunsets of the year? Sooooooooo hard to say. But some experienced island goers say winter.
So Much History
The Channel Islands are the site of the oldest known human remains in North America. The islands were settled by maritime Paleo Indian peoples at least 13,000 years ago. Archeologists have discovered that dwarf woolly mammoths thrived on the island until the last Ice Age ended 11,000 years ago. Archeologists have also discovered approximately 148 historic village sites on the islands. History is always beneath our feet.
Previous
Next
Unique Flora and Fauna
They've been called the Galapagos of North America, and with good reason; the Channel Islands are home to over 2,000 plant and animal species of which 150 are found nowhere else in the world. A wild and wondrous place where housecat-size foxes — you won't find the island fox anywhere else in the world — scamper through fields of Seuss-like flowers, and moon and sun shine down on the untamed and the empty. Twenty-three animals and dozens of plants — including a rare and beautiful species of Torrey pine — you won't find them anywhere else.

Hiking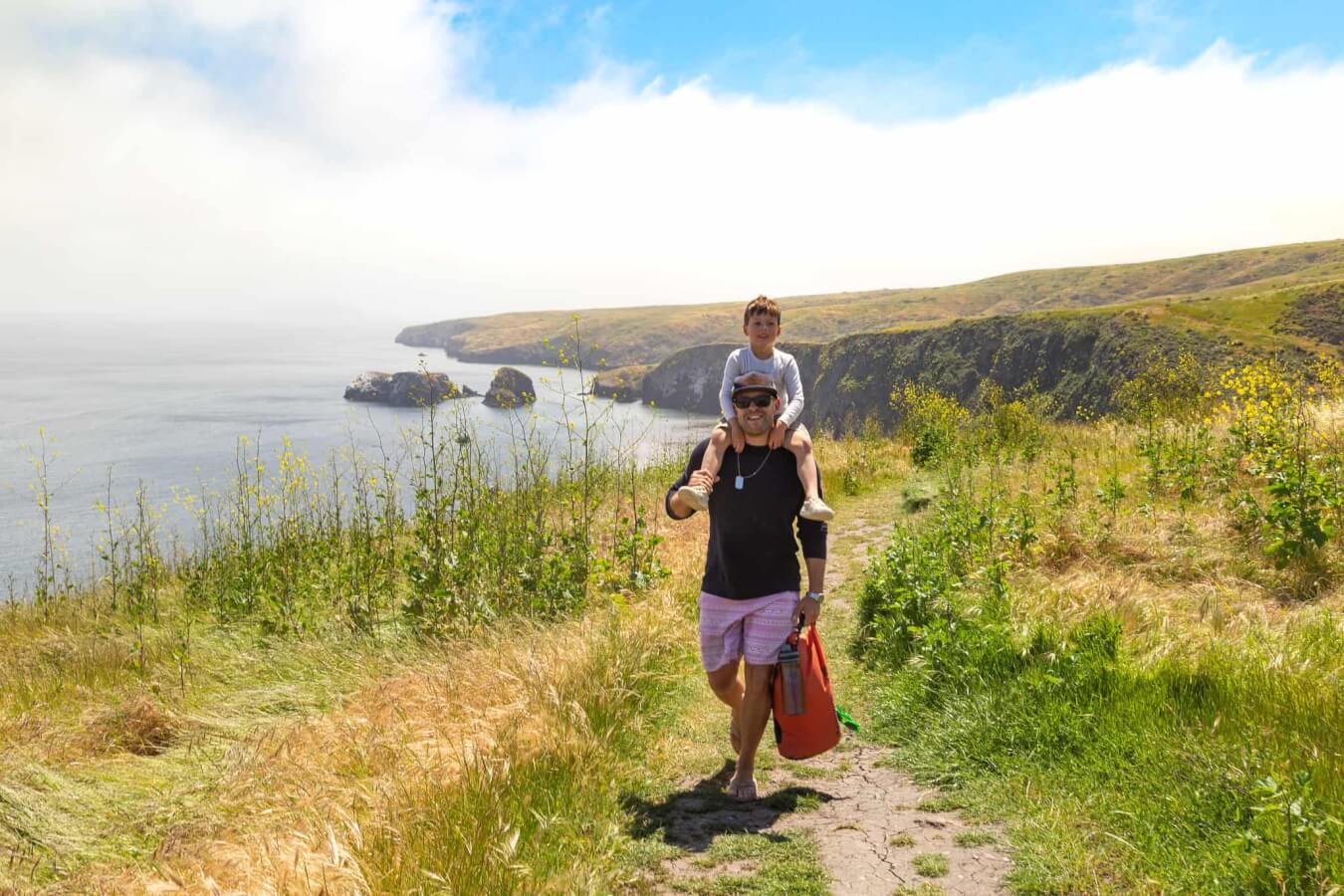 Keeping it short, a hike on any of the five islands that comprise Channel Islands National Park will stamp you indelibly — and there are hundreds of them. On Santa Cruz Island, fit adventurers tackle the 7.5 mile round-trip hike from Scorpion Beach to Smuggler's Cove. The easier 2-mile Cavern Point Loop on Santa Cruz offers lovely seascape views. And you'll get those sweeping views on any of the islands. The islands' hikes will bewitch you, stun you, and lift your heart. You'll carry the memory for the rest of your life. Inside tip: stretched out along the vast curve of Becher's Bay, Water Canyon Beach on Santa Rosa Island might possibly be the loveliest beach you've ever seen.

Sea Cave Kayaking
The Channel Islands have some of the best sea cave kayaking in the world. Painted Cave, on Santa Cruz Island, is one of the largest sea caves in the world. Paddling into a sea cave is like descending into the throat of some softly breathing beast. Santa Barbara Adventure Company offers guided tours. You can also rent a kayak from Channel Islands Kayak Center. Or you can bring your own kayak aboard an Island Packers boat.
Camping
There's camping on all five of the Channel Islands. It's inexpensive, and, unlike many coastal campsites in Southern California, you can often easily find a site; especially on the more remote islands like Santa Rosa and San Miguel. The $15.00 per night-per site fee includes both the National Park Service fee that supports the operation and maintenance of the campgrounds and the reservation fee. Reservations can be made no more than six months in advance. Reservations can be made by calling (877) 444-6777 or through Recreation.gov.
That's the boring factual stuff. Also know that at night, from certain campsites on some of the islands, you can see the pinprick lights of civilization flickering like the campfires of some tremendous army. While you breathe in silence, the stars, and the sea.
Find Out More
It's all right here.
Discover More
Get to know Ventura, and discover the best things to do around the city.
Ventura Partners With