Posted: Thursday, Feb 5th, 2015
Dog Day Afternoons
 By Sunny Oberto
I love Ventura and all that it has to offer.  Those of us with pets and especially, dogs, know that it is a very dog friendly city.   We are lucky to have the opportunity to get outside, enjoy the fresh air and know that it's ok to have your true companion along for the adventure.    There are so many places you and your pup can take a stroll.  One of my favorites is Marina Park.   It has wide open spaces, beautiful beaches, great surf, a playground, a mermaid statue and a pirate boat with a zip line.  Something for everyone!!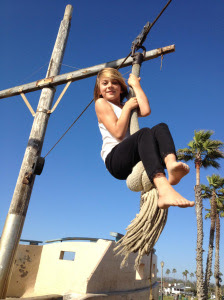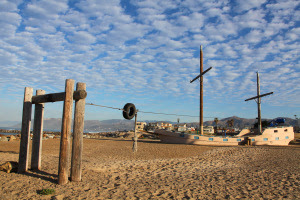 There is a long path that takes you towards the Ventura Harbor Entrance with spectacular views of the Channel Islands, the boats in the harbor, the Ventura Keys and the beautiful mermaid sculpture that welcomes all those returning to the safety of our protected harbor.  This area is called Soter Point.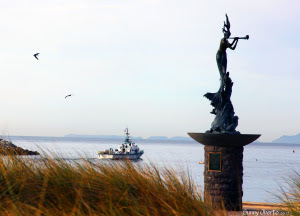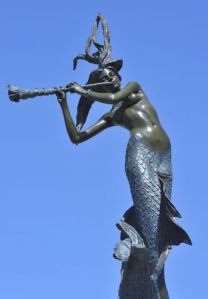 Soter Point is very special to me.  I remember the first time I walked the path and discovered the installation of a special mermaid statue.  I spent many days photographing her beauty at different times of the day, during sunrises, sunsets, cloudy weather and clear skies.  With a little research I discovered the story behind her.  Several people are responsible for this beautiful memorial.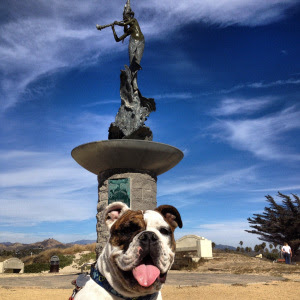 There is a wonderful article from the Ventura County Star that shares this story.  I had the pleasure of meeting & working on projects with Sam Povar.  Andy Soter & his family were my neighbors in the Ventura Keys.  This entire story really is special to me. Below is just a small piece of the story.
The tale of the flute-playing mermaid statue recently installed at Ventura's Marina Park is a love story.
"It's the story of a Russian immigrant, Alec Benke, who fell in love with the bronze, dancing nymph. It's the story of a husband, Samuel Povar, who has made it his mission to bring private-public art collaborations to Ventura after he sponsored a memorial near the Ventura Pier to his late wife, Orianna, who died of pancreatic cancer.
And it's the story of a father, Andy Soter, who along with his family is renovating a crumbling series of pathways at the end of Marina Park in memory of his daughter, Andrea, who died of ovarian cancer at the age of 47."
Next time you want to take a stroll, why not check out Marina Park and see all that it has to offer.  Share it with a friend, family member and your favorite pup.  It truly is a place for everyone.
Discover More
Get to know Ventura, and discover the best things to do around the city.
Ventura Partners With