Posted: Thursday, Mar 5th, 2020
Make Waves at the 5th Annual Mermaid Month at Ventura Harbor Village
by the Ventura Harbor Village
"The sea, once it casts its spell, holds one in its net of wonder forever." — Jacques Yves Cousteau
Channel your inner mermaid and rub fins with fellow merfolk as these mystical aquatic creatures take center stage at
Ventura Harbor Village's 5th Annual Mermaid Month
, running throughout the month of March with two Saturday events.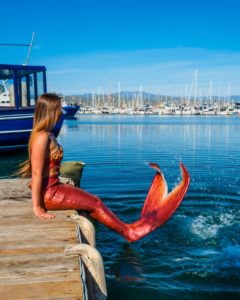 Capturing human imagination for ages, the word "
mermaid
" dates back to the 14th Century, and it goes without saying why the famous underwater sirens of the sea are celebrated worldwide. Ventura calls on all mermaids and merman from afar to delve into discovery with a myriad of mermaid activities, month-long specials, and mer-mazing happenings at
Ventura Harbor Village
.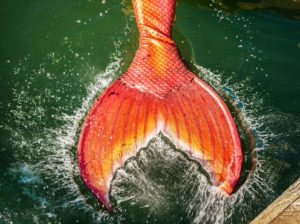 Lovers of the sea can meet and greet with a mermaid at the Ventura Harbor Village on
Saturday, March 7 and 21 from 1-4 p.m.
, take a mermaid selfie, listen to live entertainment, partake in colorful face paintings, witness spectacular exotic birds, try a fun thematic scavenger hunt, and get artistic at craft stations. Artisan highlights for
March 7
include a live mermaid chalk art demonstration by artist Randall Williams, an ice sculpting demonstration by Chef Jean Luc at the
Le Petit Café & Bakery Patio
, and painting demos with resident artisan Tina O'Brien of
Mermaid Gallery
.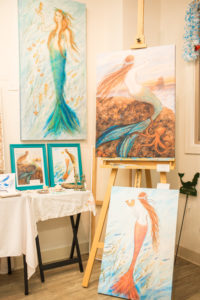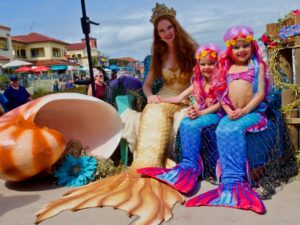 As part of the month-long festivities,
Saturday, March 21
features additional art demonstrations, mermaid open houses with complimentary giveaways, and special savings by select retailers. Browse the seaside shops all month for coastal mermaid-inspired treasures, including a dazzling array of more than 150 mermaid-themed items such as artwork, soaps, chocolates, pottery, nautical finds, coastal décor, ocean-inspired apparel, and mermaid-themed accessories.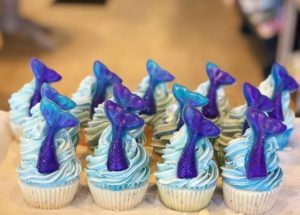 What's more – Ventura Harbor Village's bars and restaurants are serving up culinary "sea-sonal" themed cocktails, delicious freshly caught seafood, and sweat harborside treats to enjoy! From customized
mermaid chocolates
to
mermaid-themed Taiyaki Fish Cones
, and fresh Fish N' Chips galore!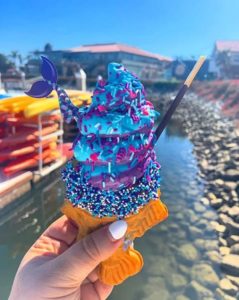 Those seeking to get on the water with ease can rent a kayak, jet ski, paddleboard, or boat, enjoy parasailing, or take a Harbor Cruise with
Ventura Boat Rentals
all month long. Inside tip — you can also witness a live mermaid onboard Ventura Boat Rentals' 40-min Harbor Cruise on
March 21 at 4:30 p.m
. Wanna try your luck at seeing a real live mermaid or just catching a large fish (bragging rights included)? Then book a trip with
Ventura Sportfishing
(the season opened in March!), or take to the sea on an
Island Packers
seasonal whale watching excursion.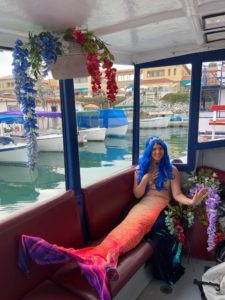 Make a plan to visit seaside Ventura Harbor Village this March and remember
"Always be yourself, unless you can be a mermaid, then always be a mermaid!"
To learn more about Ventura Harbor Village Mermaid Month, visit
our website
. Ventura Harbor Village is located at 1583 Spinnaker Drive, Ventura.
Discover More
Get to know Ventura, and discover the best things to do around the city.
Ventura Partners With