Posted: Tuesday, Aug 18th, 2020
Here are the Best Places to Picnic and Eat in Ventura
In Ventura, there may be no finer (or more affordable) pairing than the Grab 'n Go picnic. And there may be no finer grab n' go weather than Ventura's; who wouldn't want to picnic beneath glittering blue skies and soft sunshine.
Shared street tacos on a picnic bench on the Ventura Pier? Sushi high in the hills? A blanket and picnic basket on the beach? Here are the best places to picnic in Ventura.
The Perfect Pairing: Ventura and the Outdoors
In Ventura, we've always known the importance (and joy) of being outside. So many benefits and balms to the great outdoors — and they're free. Ventura has also always been good (semi-professional?) at combining two favorites — the joy of the outdoors and the pleasure of good food. Whether you make it exotic (pairing imported cheeses, olives and meats from Peirano's Market & Delicatessen

on an amply spread blanket in Camino Real Park), or keep it whiz-bang simple (two slices of Tony's Pizzaria to go and head straight for the beach), there's no place like Ventura for a Grab 'n Go picnic.
Our Poll Results
We polled our kind, loyal — and knowledgeable — readers, and they gave us some of their favorite places to picnic …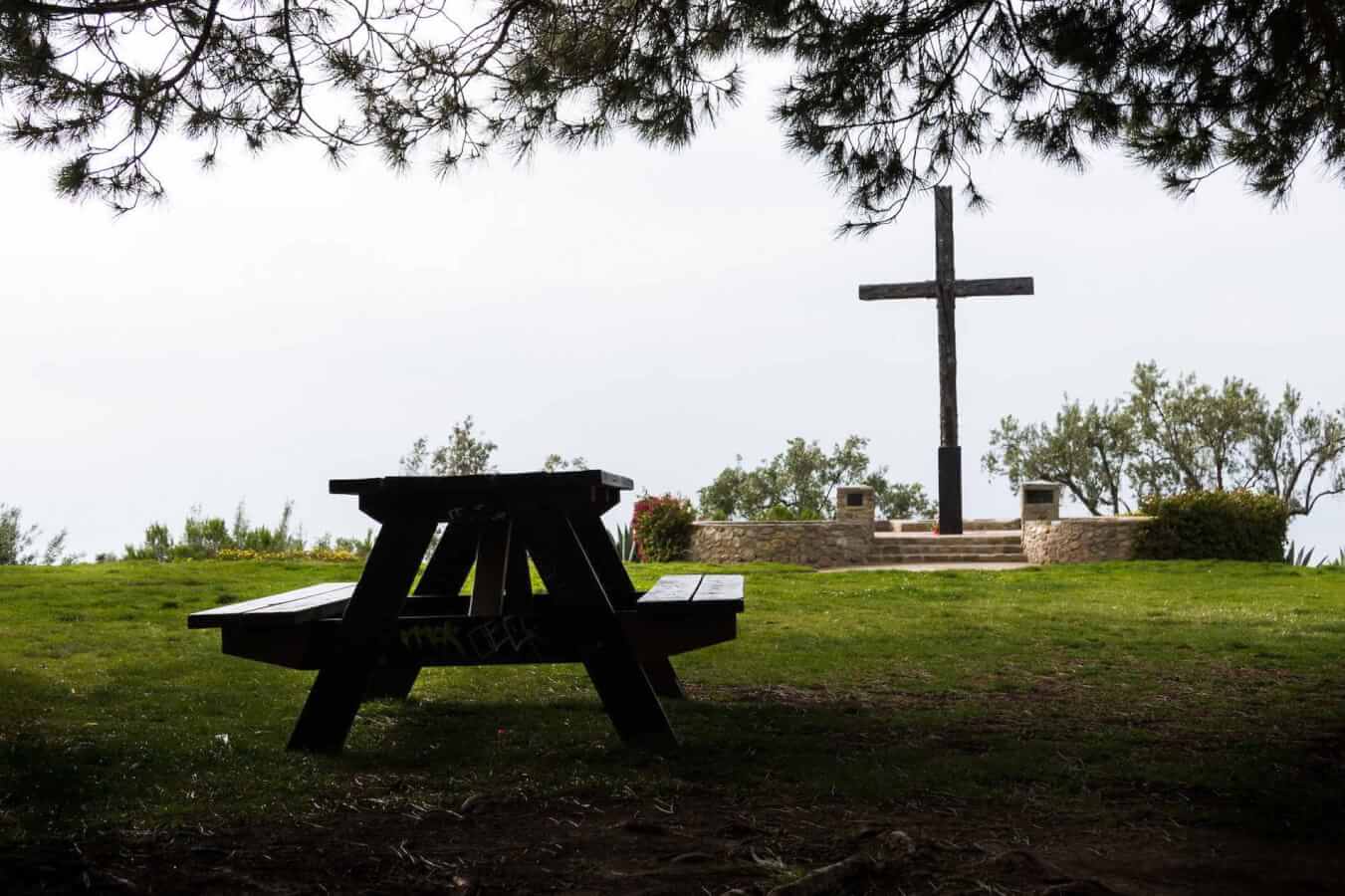 Interesting to note the overall results. Among the top places to picnic, Surfer's Point

was the favorite, followed closely by Grant Park, and then, at a slight distance, Ventura Harbor and the beach, proving, perhaps, that the best picnic view is one of the water.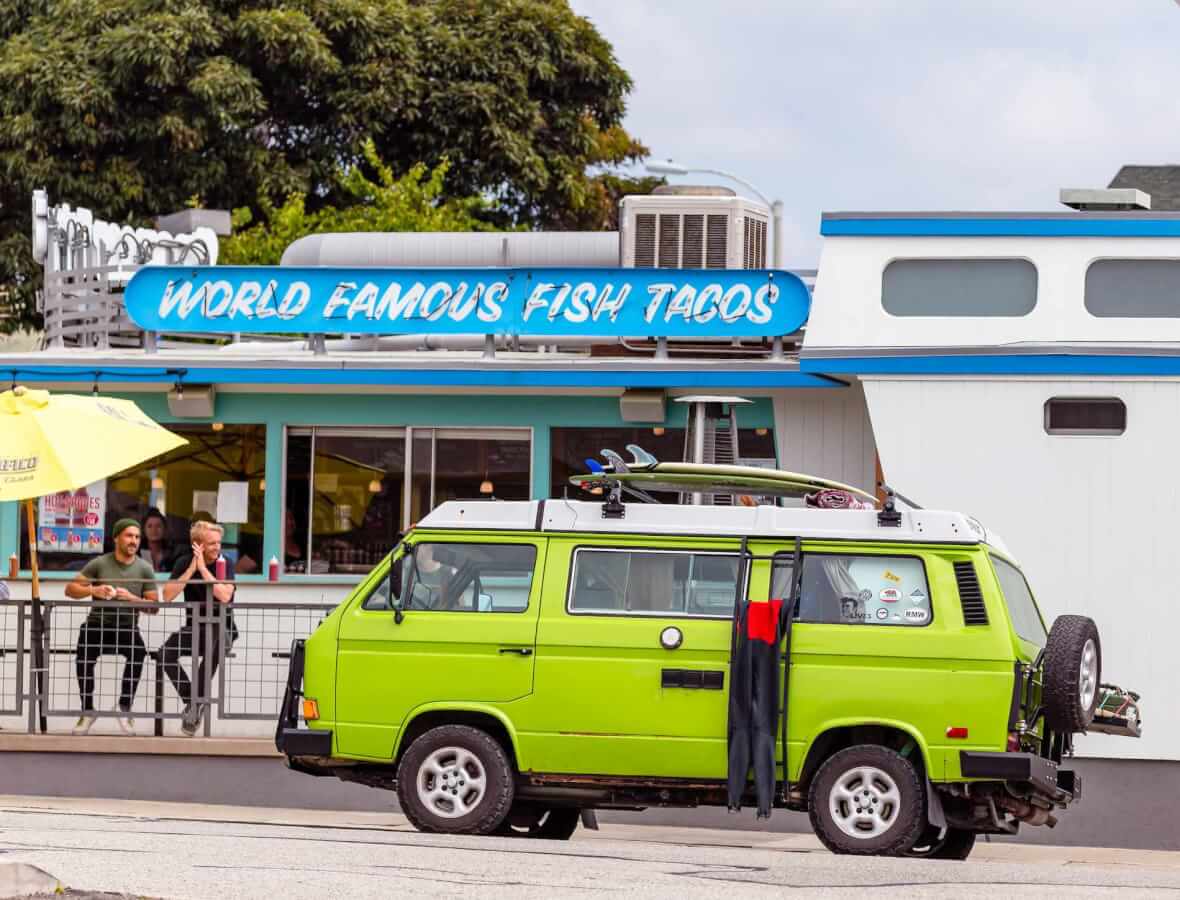 Top food to bring along on the picnic? Long-time Ventura favorite — and Ventura Avenue icon — Johnny's Mexican Food. After that, well, you can see it was something of a free-for-all: Andria's Seafood,

Peirano's Market & Delicatessen, the Busy Bee Cafe, Corrales Mexican Food, Snapper Jack's Taco Shack, Spencer Makenzie's (Fish Company), and the tiny, often unsung, Harbor Cove Cafe. And more. Proving what Venturans have known all along. Our restaurant bucket spilleth over — and then some.

Our Readers (kindly) Answer
And it wouldn't be a worthy (or helpful) Ventura poll without a few specific tips — and we received some really fun ones.
Again, heartfelt thanks to our Ventura locals and visitors who chimed in. We wouldn't be able to write these blogs without your help. And we know you know what you're talking about…

We used to hike up to 5 trees when it was still 5 trees, in the 1960's, and eat lunch!!
— Julie Cologrante Stephen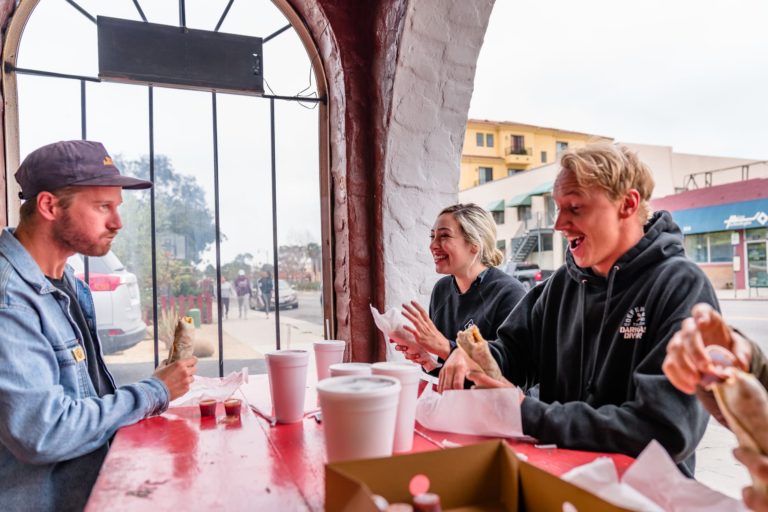 Of course Johnny's in Old Town and go up to the Cross to eat it!!
— Char Grimm Mohror
In N' Out at Marina Beach
— April Collins Fazai
Local Cheese Guy Fritz Leon's Euro and unique cheeses!
— Debbie Davidson Cvijanovich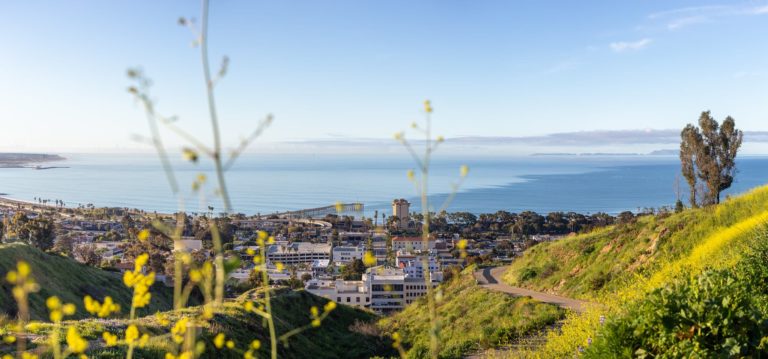 Parked high on a hill with a ocean view, in our van..with a homemade picnic, usually made with my Trader Joe's favorites.
— Patsi Pecora Ledbetter
Surfers Point! The food, Corrales!
— Alison Paulson
Your Turn
No matter what the choice, our readers all responded with great enthusiasm.
Proving that Ventura and picnics are the perfect pairing.
And we always welcome late entries. If you have a favorite picnic spot and picnic food, please chime in.
Discover More
Get to know Ventura, and discover the best things to do around the city.
Ventura Partners With