Posted: Thursday, Aug 8th, 2019
Why you should Visit Ventura to Find Some Perfect Pairings for your Wine
great places and foods
you can find in Ventura that will surely amaze you. Ventura will never let you down when it comes to providing a memorable experience for your wines. Let's take a look at some of Ventura's famous pastries,
foods
, and places that will pair with your favorite wines.
Santa Cruz Market
For those who want to find perfect dishes for their wine like the unique flavor of Shawarma, lamb, and chicken, go to Ventura's Santa Cruz Market. The market is also known for their perfectly cooked and thin tri-tip that's served with a saucy wrap.
Paradise Pantry is a fun and romantic place where you can order from their tasty artisan menu. You can find different flavors of cheese that will perfectly match your wine. They also have a wine shop if you can't bring your own.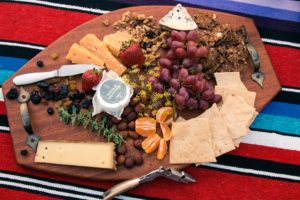 In the historic west side of Ventura, you'll find Taqueria Tepatitlan, with their superb Mexican foods. Wines pair well with their bold and unique flavors. Pair the Chile Verde burrito with a glass of sparkling wine.
It's not just about the foods you taste. Sometimes a perfect view will really make your wine experience unforgettable. Grant Park is located just above Ventura, which is a great place to create memories with your loved ones. Sipping a glass of wine while watching the finest seascape view is a must-do when you are in this park.
We often have hectic days, and the best thing to do to relieve the stress is to escape from reality, even if it's just for a day. The beach across from Ventura Harbor Village will help you take a break. Just bring a blanket, food, and, of course, your favorite wine.
This 15-acre beachfront park in Ventura is a great place to watch the boats coming in and out of Ventura Harbor. It's also great for a family outing with its wide park and playground for children to play and run.
Pair with the Fair
While the Ventura County Fair is in town (July 31st – August 11th), why not have some fun pairing wine with Fair food?
Caramel Apples
Don't just settle for a plain fruit with your wine. Try some Caramel Apples that will surely delight your taste buds. Since this is sweet, try to pair it with red wine like Pinot Noir.
Corn on the Cob
One of the Fair favorites is corn on the cob. Salty corn on the cob goes well with unoaked or moderately oaked Chardonnay. You can also try Riesling wine that will emphasize the sweet flavor of the corn.
Cotton Candy
Do you know that you can pair this snack with one of your favorite wines? Grab some cotton candy at the Fair and pair it with champagne. Fair fresh cotton candy also makes for a fun topping for a beautiful cocktail.
Funnel Cake
Not just in Ventura, but this dessert is also prominent in some places like Germany, Slovenia, Finland, and India. This must-taste cake is a golden brown dessert topped with powdered sugar. Try to pair this with a Pinot Noir, Riesling, or Sparkling Rosé.
Takeaway
In Ventura, you can make your wine experience unforgettable. Together with your family, friends, or loved ones, Ventura will be more than just a palate. Pinot Noir, Riesling, Sparkling Rose, or Champagne, whatever your favorite wine is, all have a perfect place in Ventura. Every place is picture-perfect. The park, seascape view, and their foods will surely give you worthwhile moments. Cheers, and cheer up!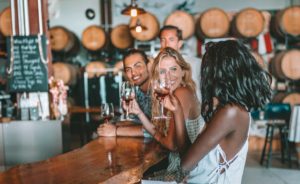 For more great stories, request our FREE inspiration guide right to your door!
Check out upcoming events!
Discover More
Get to know Ventura, and discover the best things to do around the city.
Ventura Partners With