Posted: Tuesday, Jun 27th, 2017
Everything you need to know to plan a top-notch foodie itinerary
by Michele Foster
Specialty Foods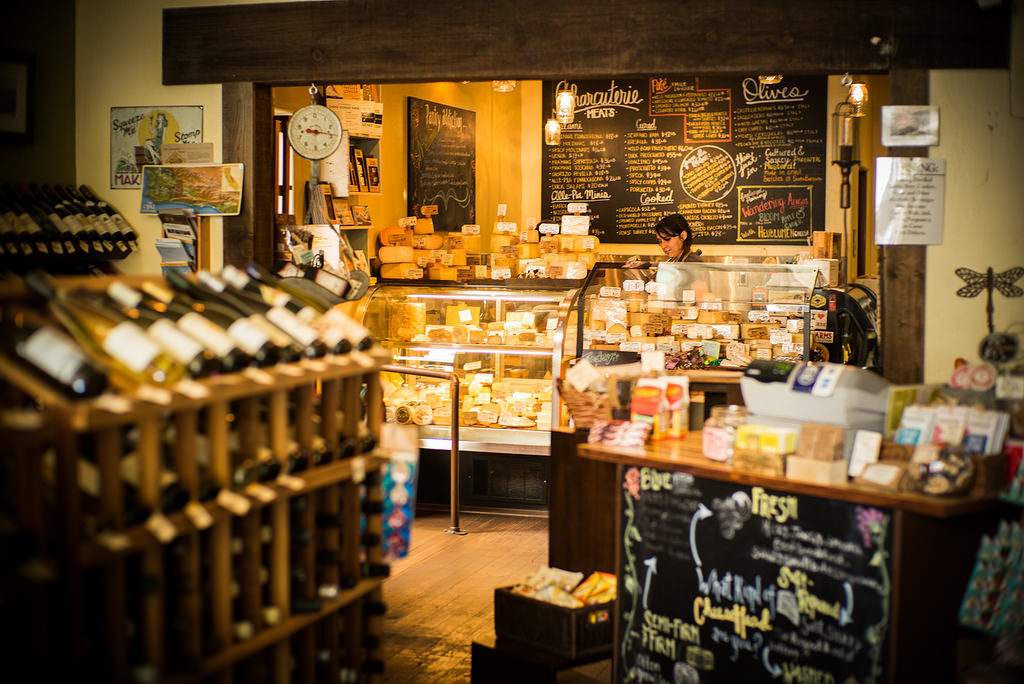 Paradise Pantry Restaurant and Cheese Shop
Quality & palate driven, with a menu inspired by the artisan culture of Europe and the Mediterranean, the owners of Paradise Pantry are devoted to sharing their passion for fine foods. Their menu features an array of Ventura County's ever-growing wine & cheese offerings, as well as other favorites such as old world pastrami with red dragon mustard ale cheese, specialty mac n cheese creations and unforgettable cheese plates. www.paradisepantry.com
We Olive
There is always something fun happening at We Olive Ventura. We Olive offers exceptional California extra virgin olive oils, Italian balsamic vinegar, gourmet food and unique gifts. Enjoy a complimentary olive oil tasting guided by a knowledgeable staff member and sample their many gourmet food products, including tapenades, mustards, and chocolates. www.weolive.com/ventura.
Vom Fass
When you enter a Vom Fass shop, you become a taste explorer, discovering the perfect ingredients to take your meals, beverages and even desserts to new heights. Vom Fass specializes in premium culinary oils, traditional balsamic, and specialty vinegar, as well as rare spirits, liqueurs and a boutique selection of wines. www.vomfassventura.com
Rocket Fizz Soda Pop and Candy Shop
The Rocket Fizz Soda Pop and Candy Shop is a one stop shop for all of your soda pop and candy cravings. There are thousands of bottled soda pops and candies from all over America, including some from other galaxies. The gigantic selection will launch you back in time to when you were a kid—even if you are over a hundred light years old. Rocket Fizz is a lot of fun and nostalgic. There are hundreds of retro and gag gifts, concert posters and movie posters, and tin signs too. The inventory is always expanding, just like outer-space. So if you want to have fun, fly on over in your spaceship and cruise around a Rocket Fizz universe. www.rocketfizz.com
Rosie Lee Imports
Rosie Lee's is Ventura's source for the finest selection of British imports. All your favorite foods from across the pond are here, along with a cracking good variety of teas, British chocolates, and sweets. Plus Beatles memorabilia, British pop and rock culture collectibles, tea ware, pubware, and lots of other goodies. Do stop by to see what's new. Or, simply pop 'round to say cheers and chat for a spell. You're always welcome at Rosie Lee's. www.rosieleeimports.com
Spicetopia
Visit Spicetopia and spice up your life with their delicious and unique flavor offerings. Spicetopia features a wide array of spices and teas, many from organic and fair trade certified suppliers, as well as specialty sugars and salts, and gourmet treasures from local and California producers. Cooking classes are regularly offered showcasing the flavorful products on offer in the store. www.spice-topia.com
Coffee Roasters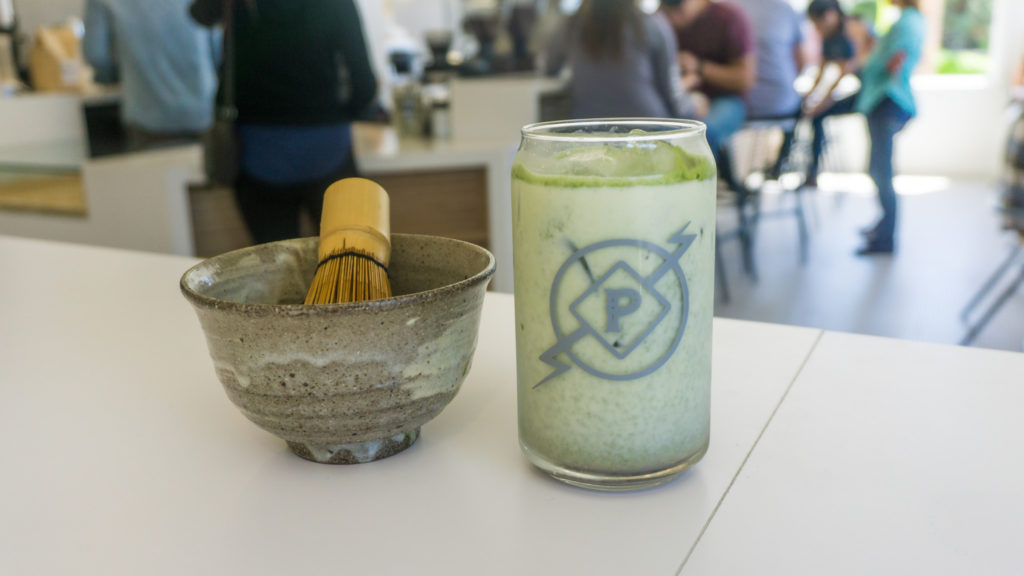 Beacon Coffee
Beacon Coffee specializes in sourcing and roasting a curated selection of ultra-premium coffees, handpicked from around the globe. For the company's founders, offering the finest coffee experience is a core value rooted in the promotion of long-term sustainability, responsible sourcing of the finest small production beans, and thoughtful roasting to premium flavor. Enjoying your first cup of Beacon Coffee is as simple as stopping by their café where you will be welcomed to tasting excellence. www.beaconcoffee.com
Centri Coffee
Centri Coffee offers origin specific coffees from around the world roasted by hand and delivered or shipped fresh every day. The Centri founders believe that a healthy business model protects their industry, the environment, and the consumer. In order to accomplish this, they offer organic certified coffees, fair trade coffees and some of the most expensive high-quality coffees on the market. This three-pronged approach represents everything that they can feasibly do as a micro-roaster to bring you the best quality products in the most responsible manner. www.centricoffee.com
Prospect Coffee
Prospect Coffee Roasters was established by two brothers in Ventura, California. They are a small team dedicated to roasting coffees that stand out due to their complexity and flavor. They focus on offering what they believe are the most memorable coffees to be found. www.prospectcoffee.com
Bakeries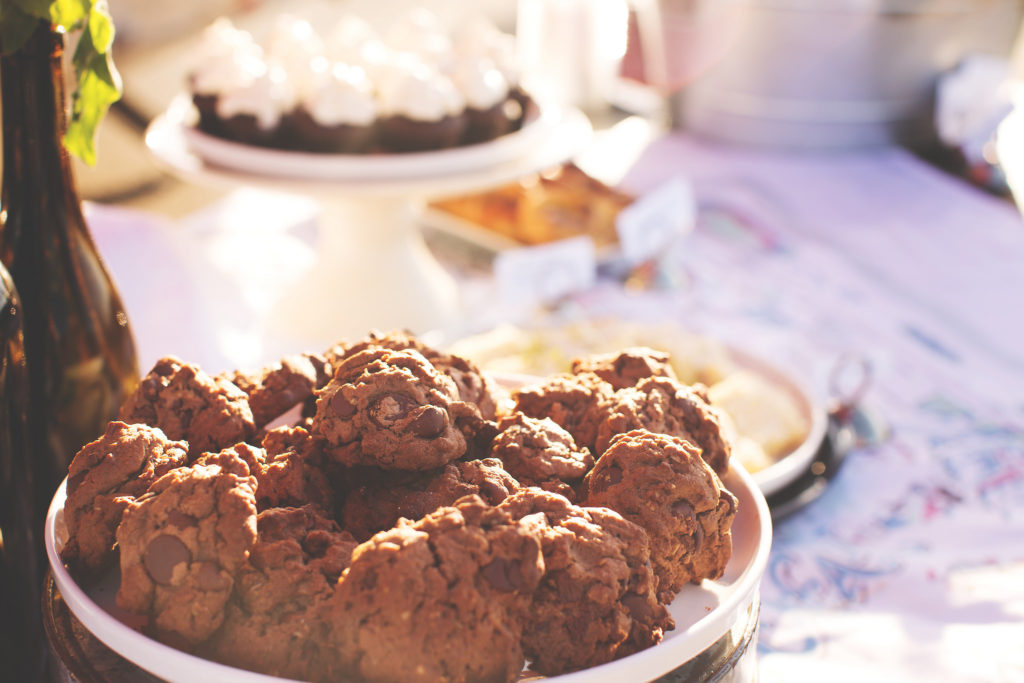 Marie Shannon Confections
At Marie Shannon Confections pastries are made daily, special request always welcome and surprises always in store. Local pastry chef Shannon Wright specializes in quality interpretations of classic American desserts, inventive breakfast creations, artisan hors d'oeuvres, custom wedding cakes, and special occasion cakes and pies. She designed her shop to pay tribute to the comfortable stylistics of the neighborhood coffee shop. www.marieshannonconfections.com
Sticky Fingers
A different kind of bakeshop, mid-town based Sticky Fingers specializes small batch baking – every item on offer in its small bake-case is guaranteed to be baked from scratch that morning from the very finest of available ingredients. Their goal is quite simply to make the absolute best baked-good you have ever tasted! www.stickyfingersbakecompany.com
Sugar Lab Bake Shop
Sugar Lab Bake Shop specializes in custom cakes and mini desserts that not only look great but more importantly taste amazing. Mother-Daughter Owner/Baker team Kelly Shirk and Alison Davis pride themselves on creating scratch-made desserts in small batches using the finest ingredients. Whether a single cupcake purchase, a small order for cookies or a large wedding cake, they are honored to be a part of your day. www.sugarlabbakeshop.com
Certified Farmers' Markets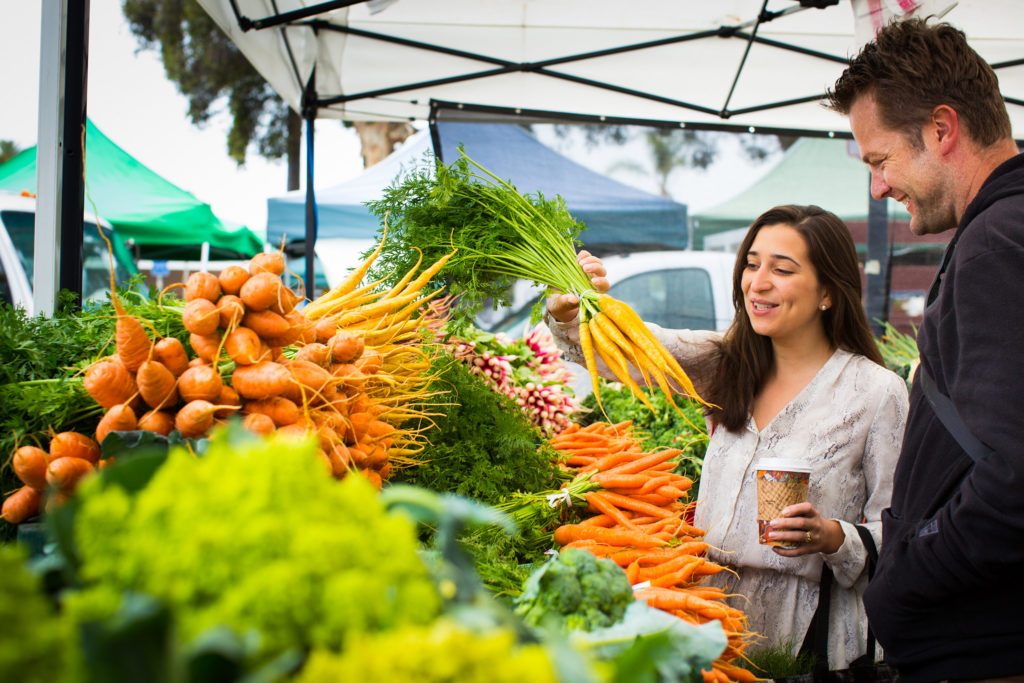 Enjoy a wonderful outdoor shopping experience with California producers bringing you the freshest, vine-and-tree ripened fruits and vegetables, as well as fresh meat and fish, herbs, artisan baked goods, honey, eggs, whole and shelled nuts, cheese, olive oil, fruit juices, jams, jellies, cut flowers, and potted plants. Bring the family and have fun sampling new and exciting products. Open year-round, rain or shine. www.vcfarmersmarkets.com/ventura/ The Downtown Ventura Certified Farmers' Market (Palm and Santa Clara Streets, Saturday mornings) is the original Ventura County certified farmers' market and has been operating continuously since 1986. Over 45 California farmers and food vendors attend weekly and the market operates year round. The Midtown Ventura location (Pacific View Mall, Wednesday mornings), the second certified farmers' market opened in Ventura County, has been open since 1989 and offers access to over 25 California farmers and food vendors each week. The East-Side Ventura Farmers' Market (Kimball Water Park, Thursday evenings) is a small evening market servicing the east side of Ventura with a range of agricultural products and locally crafted gift items.
Seafood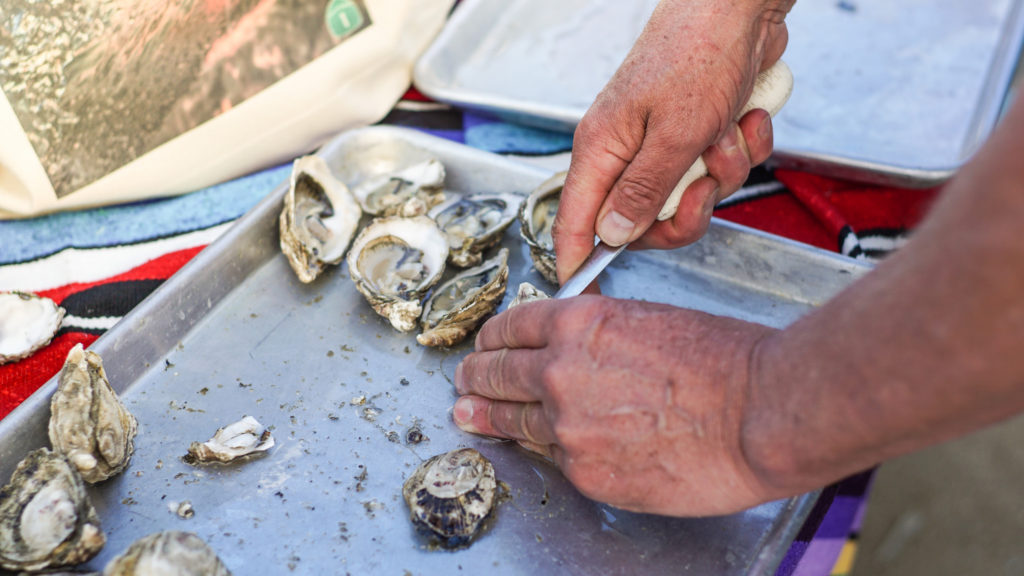 Andria's Seafood Restaurant and Market
Best known for their fish and chips ranked second best in the USA by Coastal Living Magazine, Andria's Seafood Restaurant and Market emphasizes locally caught products and works with local fishermen to provide the best in town. They also welcome special orders and have recipes available for those wanting to try something new. www.andriasseafood.com
The Jolly Oyster
Probably Ventura's best-kept secret. This fresh oyster truck is located at San Buenaventura State Beach Park and is only open on weekends and holidays. They stars of the show are their sustainably-farmed, fresh, raw oysters for a DIY oyster shucking experience, but they also sell clams, crab legs, and other non-seafood items. The best part is they allow you to bring all of your own picnic fixings including beer and wine to enjoy with your oysters. www.thejollyoyster.com
Saturday Fisherman's Market @ Harbor Village
Ventura Harbor's Saturday Fisherman's Market in front of famous Andria's Seafood Restaurant & Market features local commercial fishermen's catch. A feast for the senses, the market draws customers from Ventura and Los Angeles counties to pick up fresh product for the week to come. Watch the boats sail in from a morning catch and enjoy breakfast overlooking the harbor boats. Types of fish include but are not limited to tuna, halibut, rockfish, sea bass, prawn, and crab. Admission and parking are free and fish is available on a first-come, first –served basis. www.venturaharborvillage.com
Wild Local Seafood Co. at Ventura Harbor Village
GO WILD! Wild Local fish are sustainable and delicious without the repercussions to the environment that poor fishing practices have caused abroad. Wild Local Seafood Co. strives to deliver a higher caliber product to fine eateries, purveyors of seafood, and the general public who deserve it the most! We specialize in local seasonal fisheries in the state and due to the decades the owner has spent up and down the state fishing, contacts are plentiful to deliver you fresh, delicious seafood, including local Halibut, Spiny Lobster, Tuna, and Yellowtail. www.wildlocalseafood.com.
Wineries and Wine Tasting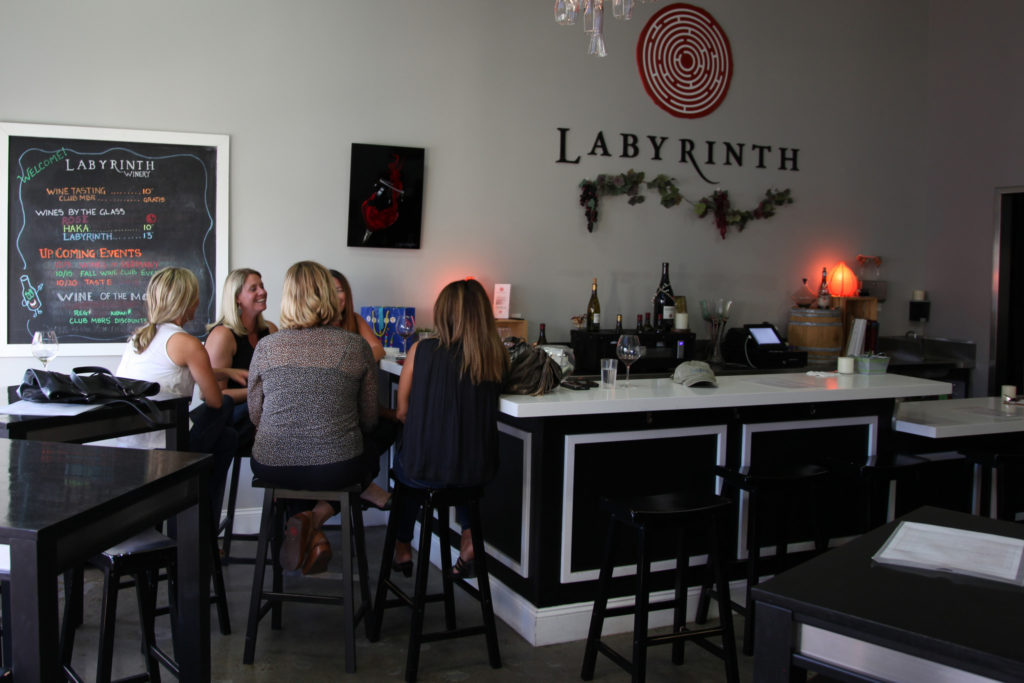 Four Brix Winery
An urban winery located in the off Market area of Ventura, Four Brix specializes in internationally-inspired wine blends based on their four favorite grape-growing regions: Italy, France, Spain, and California. The word "brix" is a term for measurement of sugar content of grapes prior to harvest, therefore, Four Brix signifies four sweet spots for great wine! Their tasting room – BrixHouse – is a great place to relax with a glass of wine or, depending on the calendar, enjoy one of many scheduled special events, including live music, foodie gatherings, and Club member festivities. www.fourbrixwine.com
Labyrinth Winery Tasting Room
Passion for classic world-class wines drives Labyrinth's winemaking goal to craft amazing wines every vintage; wines that make your palate sing with a combination of complex flavors and body that finish wonderfully. Labyrinth wines are balanced, elegant and drink well by themselves as well as part of a meal. Such wines are best complemented by world class service. When you visit the Labyrinth tasting room you will be welcomed into a comfortable environment where service, education and the creation of a memorable tasting experience are top priorities. www.labyrinthwinery.com
Panaro Brother Winery
As fifth generation Italian-American winemakers, the four Panaro Brothers wanted to share some great Gold Coast grape varietals with family and friends, and thus the winery was born. The brothers could think of no better place to make their wines than beautiful, beachside Ventura, California. Panaro Brothers Winery has a small but intimate Tasting Room and climate-controlled Barrel Room available for meetings or private parties. After a week of hard work, drop by, let them pour you a sample. As you sip, you are sure to smile, enjoying an escape to another world. www.panerobros.com
Plan B Wine Cellars
The folks at Plan B Wine Cellars are passionate about wine, always looking for a new vineyard or varietal to add to their offerings and enhance the winery experience. From their initial offering of Rhone-style wines, Plan B Wine Cellars' production has expanded to include a range of other reds, including Pinot Noir and Petit Sirah. Drop by their mid-town winery to visit, taste, share and learn. www.planbwinecellars.com
VinTura Wine Tasting Room and Wine Rack
VinTura is a harmonious fusion of lounge and wine bar. Located in the heart of Downtown Ventura, its ambiance changes character as the day lengthens: the relaxed late afternoon wind-down setting transforms into an energized nightspot as the evening progresses. Drop in and check out their entertainment calendar for live music offerings. A modest, behind the counter kitchen produces cheese and charcuterie plates tailored to guests' beverage selections. Craft beers and hard ciders are also offered. www.vinturatastingroom.com
Micro-breweries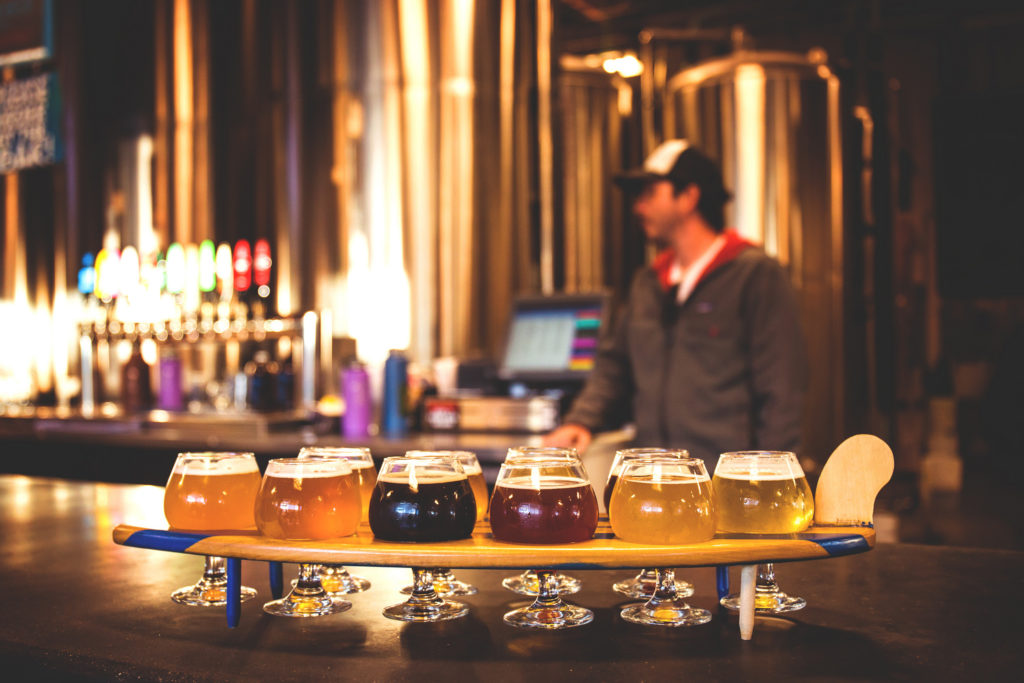 MadeWest Brewing Company
MadeWest is the result of two lifelong friends and Ventura natives seeking to share quality handmade craft beer with their community. Their vision is inspired by the spirit of their home state—a spirit of adventure, creative thinking and a healthy respect for the great outdoors—and by their passion for good beer, good design and overall good life experiences. www.madewest.com
Poseidon Brewing Company
Poseidon Brewing opened in August 2014 and has become known for outstanding beers, superior customer service, and a great atmosphere. The crew at Poseidon takes pride in living up to their mantra of brewing "Ales With Depth." Demonstrated by brewing over 50 distinct and well-balanced beers to date ranging from blonde ale to our ever popular Grapefruit IPA, Double IPA, and Imperial Stout. www.poseidonbrewingco.com
Ventura Coast Brewing Company
Ventura Coast Brewing Company is the newest brewery in town, offering a line-up of approachable beers in a large taproom and dog-friendly patio. Outside food is welcome and food trucks are scheduled on-site daily. www.facebook.com/vcbcbeer
Topa Topa Brewing
The folks at Topa Topa Brewing believe in good vibes and good beer, in thinking big and staying small. They make an extra effort to highlight and source the finest ingredients possible, crafting a range of high-quality beers. www.topatopa.beer
Spirits and Distilleries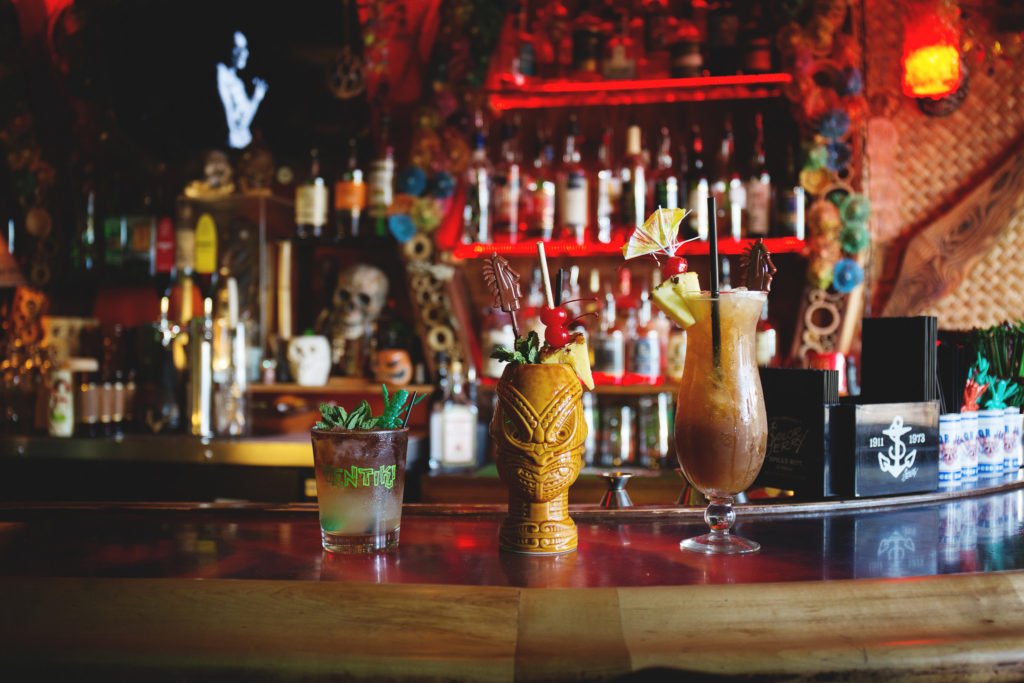 Ventiki Tiki Lounge
VenTiki is an Island Paradise located in Downtown Ventura, CA featuring the best in Traditional Cocktails, Modern Tiki Drinks, Polynesian Inspired Cuisine, and even Sushi. VenTiki is guaranteed to transport you away from your modern life to a tropical oasis right in the heart of Ventura. Step foot onto the Lanai (Patio) and you already can feel the warmth of the islands with tiki waterfall, wahine muraled flower garden, Tikis and a fire pit for those chilly island nights. As you approach the lounge you hear the music of the islands, inviting you to have a seat and order your favorite drinks. www.ventikiloungeandlanai.com
Ventura Spirits
From the day they began designing and building our still in 2011, the Ventura Spirits mission has been to use the natural and agricultural bounty of California's central coast to hand-craft novel and delicious spirits. The crew is driven by a sense of exploration and discovery and is passionate about creating liquors with inputs that are unexplored or underutilized. They aim to contribute to a regional spirits tradition with extraordinary new products that foster a strong appreciation for our area of the world. All Ventura Spirits are a sublime mix of the wild and the cultivated. Their approach to distilling constitutes a challenge to ourselves and to our customers– to be more curious, more creative, and better consumers of distilled liquors, to strain against the status quo and assemble new inputs and combinations in a delightful and authentic way. By tour only. www.venturaspirits.com
Food & Wine Tours
Ventura Food Tours
On this tour, guests will explore the bounty of gourmet food available in downtown Ventura, some in the heart of downtown, others a bit off the beaten path. You will also have the opportunity to meet and hear from some of our well known local chefs and shop owners. Always wondered how a cannoli is made, what makes an olive oil extra virgin, or how to pair cheese with wine? Learn a little bit about the history of downtown Ventura as you sample food at a variety of different stops. For visitors, this tour offers a great introduction into the Ventura restaurant scene; and for locals, it offers an opportunity to play tourist in your own town, try some new restaurants, and meet the proprietors behind some of your favorite eateries. www.venturafoodtours.com
Specialty Markets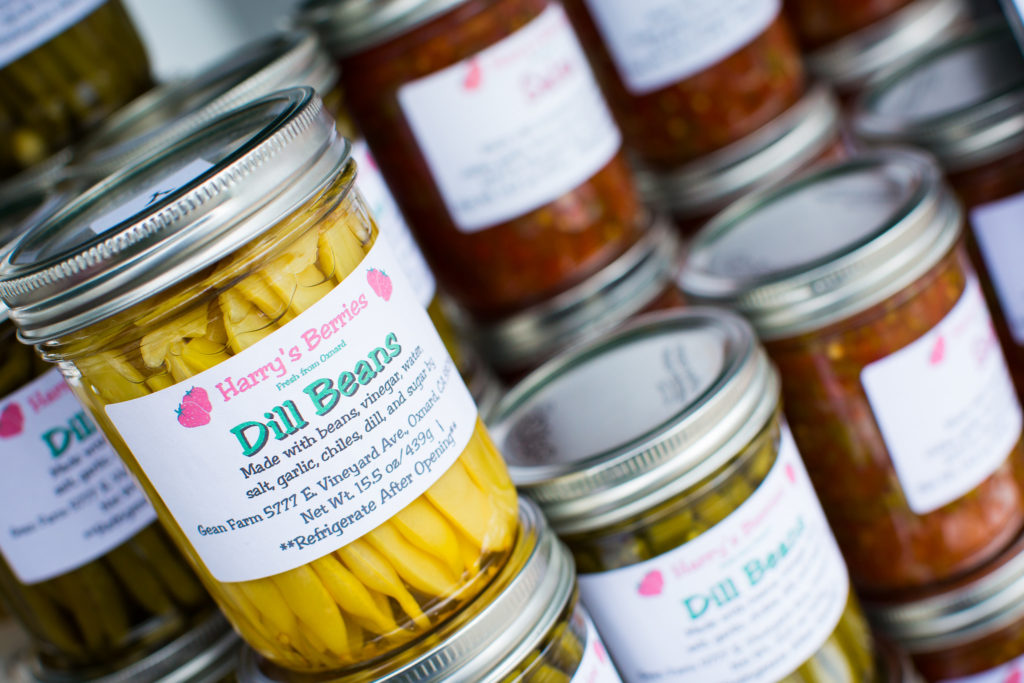 In addition to the main food specialty, wine and beer locations listed above, Ventura also has a range of small markets featuring everything from premium meats to Middle Eastern take-out delicacies and exotic Indian spices. If you like exploring little out of the way markets, these might be for you!
Asian American Market: A small neighborhood convenience store that offers a selection of canned, dry or refrigerated/frozen ingredients for Asian recipes.
Main Street Meats & Real Food Market: A premier butcher for the highest quality meats, delicious deli fare, and farm-to-table products.
Red Barn Market: Full-service grocery store on the Avenue, featuring Hispanic products and deli-style prepared Mexican foods.
Santa Cruz Market: An excellent resource for middle eastern, Persian and Mediterranean foods, ingredients, spices and grocery supplies, Santa Cruz market also features fresh produce, a meat market, a large selection of wine and beers and freshly made Mediterranean and middle eastern deli specialties. Drop by their sports bar to catch a soccer match and enjoy a favorite beer.
Stephen's Market & Grill: A family run market and grill bringing the freshest in Greek and Mediterranean cuisine to Ventura.
Suva Spice Mart: Specialty Indian grocery store offering South Asian spices, organic lentils and other essentials of Indian cuisine.
Ventura Meat Company: Ventura's first full-service retail butcher shop offering grass-fed meats and other products that support their absolute commitment to quality.
Discover More
Get to know Ventura, and discover the best things to do around the city.
Ventura Partners With