Posted: Monday, Feb 3rd, 2020
A Very Ventura Valentine's Day
by Visit Ventura
Valentine's, Galentine's, or Palentine's Day. It doesn't matter who you are giving your love to — the City of Good Fortune is the place to do it. Whether the love is for your friend,
your mom
or yourself. At the end of the day, they deserve nothing but the best.
Have someone in mind?
Or maybe it's time that you treat yourself to some delightfully scented flowers, a box of artisan chocolates and a mini
shopping spree
. Check out a few of these options in celebration of love,
in the beautiful city of Ventura
.
In preparation for that special someone.
Pick up some flowers at the
Ventura Farmers Market
. Nothing says "love" more than supporting our local businesses. Whether you're getting honey for your honey or sunflowers to make your mother smile, the
Farmer's Market
is going to provide you with plenty of ways to make someone happy.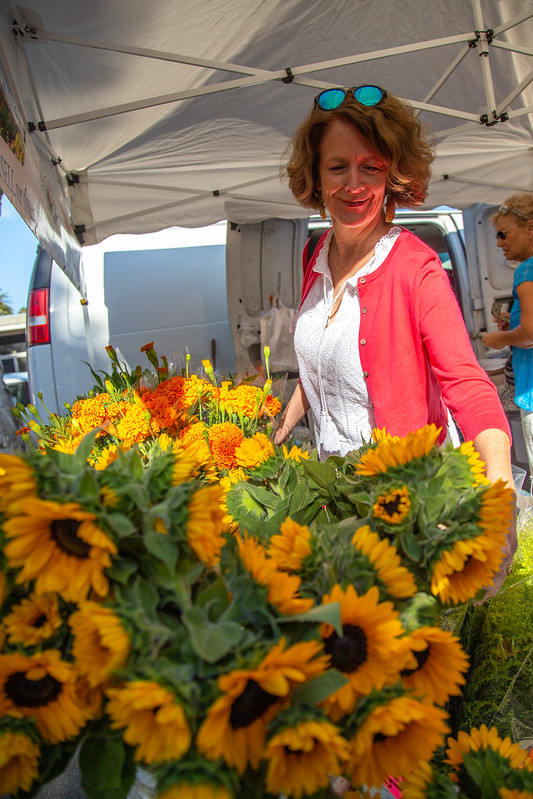 Be sure to arrive early to check out the tamales! They have won awards in Ventura County so they are definitely worth sharing (or keeping to yourself). Nothing warms a heart (or stomach) more than delicious food.
For the sweet tooth, because they always deserve the best. Chocolate has endorphins, endorphins make you happy! Whether it's for yourself or someone else, we guarantee the smile will be worth it.
Broken glass that has been shaped over the course of time, and given a smoothed and frosted look, has arrived on our shores for a special someone to find on their morning stroll. Could it be you?
Or you could take the simpler route and opt for Betty Belts; sea glass in so many lovely forms.
Hearts Too Delight
is also quite the emporium of unique gift items, from plush toys, to Victorian corsets, to medieval knick-knacks. A fun experience exploring all the offerings; you're bound to find something for your loved ones.
(Fun-) Loving Activities
Located on the east end of town,
Golf 'N stuff
is a mini amusement park filled with fun. Romantic two-player games, the chance to win a stuffed animal, or maybe a little (loving) go-kart or air hockey competition.
Do you accept the challenge?
In the heart of downtown, there's the
Century Theater Cinema
with reclining seats and wine options. Lean back and relax, but try not to fall asleep. Unless your love language is sleep, in that case, bring a blanket! If you park in the
free four-hour parking
,
our walkable downtown provides options that are nearly endless
. Save a little more cash by going to the movies on discount Tuesdays; use the money you save for coffee, drinks or a
milkshake
after the movie.
Directly behind our
City Hall
is the
Botanical Gardens
; flowers don't have to be picked for you to enjoy them. The Gardens are free on Tuesdays, with incredible panoramic views of the city we love and adore. You'll see
the pier
,
Crowne Plaza
and the
Channel Islands
in the near distance, and be reminded why this beach city is the perfect place to be. Greet people you walk past, as they will likely have a friendly and welcoming smile on their faces too. On your way out, check out their welcome center with seeds and plants for you to add to your garden at home.
Share the gift of beauty for the green thumb in your life.
Relax your bank account by checking out our numerous
happy hours all over town
. The happiest hours of the day are typically between 4 pm and 6 pm during the week, but some locations offer extended happy hours — such as
Cafe Fiore
from 4 pm until 6 pm on weekends, or
Casa Bella
with great deals on gourmet Mexican food from 11 am-8 pm on weekends as well. During the week,
Ventiki
has a happy hour all day on Tuesdays.
Live music is always a possibility
; check out our happy hour sheet at the
Ventura Visitors Center
for more detailed information.
Stroll down a few blocks to the coast, and maybe bundle up and cozy up a bit.
Along the promenade is
Wheel Fun Rentals
, offering a variety of adventures on wheels. Whether it's two or four wheels, get those legs working off pre or post-sweet treats. It's a fun way to enjoy the beach without sand mysteriously appearing around your house for months.
Did you know sand is a natural exfoliant? Walk along our uncrowded beaches to remove those dead skin cells on your toes for the near-perfect pedicure. Kind of.
If you happen to walk far enough, you'll come to the
Jolly Oyster
food truck along our BYOB beach. Or prepare for your beach walk ahead of time by buying a bottle of wine from
Paradise Pantry
or picking up some local beer at
Rincon Brewery
; one beer is named in honor of Ventura's
Ambassadog Haole the Surf Dog
.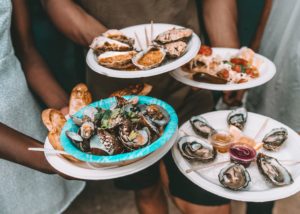 And the beach isn't the only place you can watch our
iconic sunsets
with a beer in your hand. MadeWest Brewery recently opened on the Ventura Pier (directly above
Beach House Fish
); it's the place to go if you like sipping a locally crafted beverage as the setting sun paints the horizon. So many ways to say "I love you." And there can never be enough of that.
For more great stories, request our FREE inspiration guide right to your door!
Check out upcoming events!
Discover More
Get to know Ventura, and discover the best things to do around the city.
Ventura Partners With