Posted: Friday, Feb 12th, 2021
The Ventura Visitor Center Has Your Special Valentine's Day Gift
Valentine's Day is drawing near, and the
Ventura Visitor Center
has much to love. A wide selection of unique and coastal inspired gifts for men and women, for that special someone, or — why not? — maybe a gift for you. Celebrate love with the one-of-a-kind stamp the Ventura Visitor Center offers. Your love is unique, why not your gift too? And we're spreading our own Valentine's Day love, giving away a $100 gift card to be used in store or
online
. Let's be honest, shopping for the one you love isn't always easy. It helps to have plenty to choose from, and the Visitor Center gift shop specializes in both variety and gifts you won't find anywhere else, lovingly designed by local artists. Custom hand crocheted beaded necklaces. Paintings of Ventura landmarks that will bring a smile to your face every time you step in the room. Bureo skateboards made for carving and made from recycled fishing nest. All-natural candles, available in 6 ounce and 10 ounce sizes, their scents, ranging from earthy/musky to sweet citrus, evoking a very special town beside the sea. Cozy flannel shirts emblazoned, subtly, with Ventura's signature ambigram — perfect for a cozy-warm Valentine's Day wrap.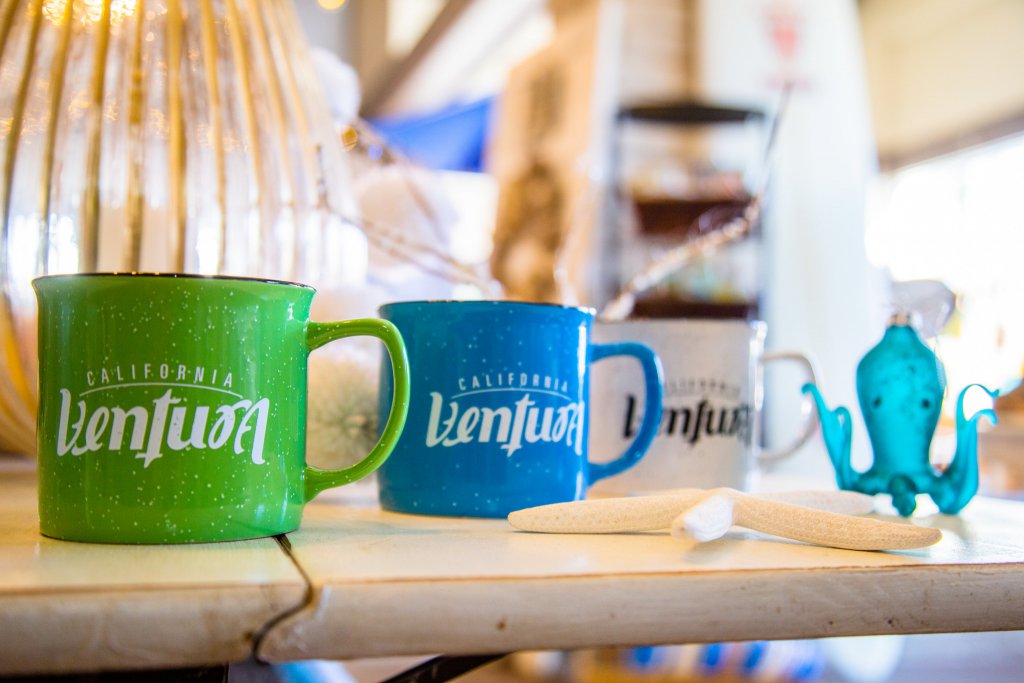 Love doesn't have to be large. The Visitor Center has lots of affordable gifts, from Ventura-branded frisbees, to our ever popular distressed mugs. We're also continually adding new things to our store. Just in, new sea glass earrings. Created by a local jewelry artist, the earrings come in different designs and colors; each a pleasing eye catcher. Maybe this one for yourself. Who doesn't want to catch a lover's eye? Not sure where to start? Our staff and volunteers, many of them with years of retail experience, are happy to help — no sales pressure, just genuine caring help aimed at finding you just the right gift. It's nice to be a hero in the eyes of the one you love. And, on this Valentine's Day, thank you for loving — and supporting — Local. To help you get started, a few sweet picks… Patagonia Vest, Ventura Style This incredibly lightweight vest has intricate innovations only a clothing designer understands. You'll just know that you're warm and dry. Because Patagonia means quality.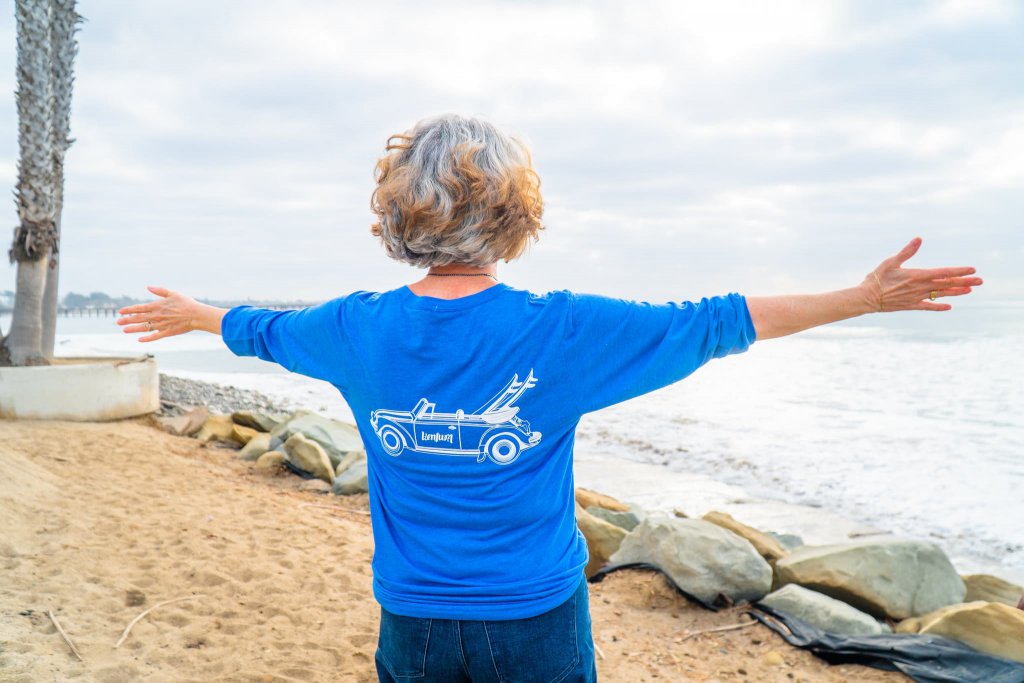 VW Bug, Long Sleeve T-shirt Surf's Up! A perfect pairing of classic long sleeve tee shirt with an image of an iconic VW surf beetle. The Ventura logo – front and back – make the look complete. Sea Glass Earrings Designed by a local jewelry artist, these beautiful sea glass earrings are sure to please your valentine. Several different designs and colors to choose from. Dad Cap Classic coastal style defines our adjustable cotton Dad Cap, embellished with our unique Ventura ambigram. Slip it on and head out for a day of sun and adventure. Available in black, navy blue, light blue, and khaki. Two Trees Tee The trees on Ventura's hillside are a real-world representation of Ventura Pride (as is the fact that the tee design is the work of a local artist-graphic designer). They are our Eiffel Tower, but smaller. Wear Native Ventura proudly.
Discover More
Get to know Ventura, and discover the best things to do around the city.
Ventura Partners With