Posted: Tuesday, Feb 2nd, 2021
Plan your Valentine's Day dinner and support local
Days Hours Minutes Seconds
Countdown to Valentine's Day
by Visit Ventura
John Lennon/Paul McCartney
This Valentine's Day 2021, it could be said that we need love now more than ever. Yes, love for the special people in your life. But also love for your Ventura community, because, tough truth, many of our local businesses are fighting for survival, and they can use your help now more than ever. So — while we would hope you would show love every day of the year — there's nothing wrong with elevating your game to untoward heights on February 14th. Our local businesses are. From chocolate offerings far outside the box, to full course dinners (order ahead) and virtual cheese tastings, Ventura's businesses have got your romance covered So please, double up on the love. Love the one your with – and love our Ventura businesses. It's the right kind of affair.
Shop Ventura, Save Ventura, Love Ventura.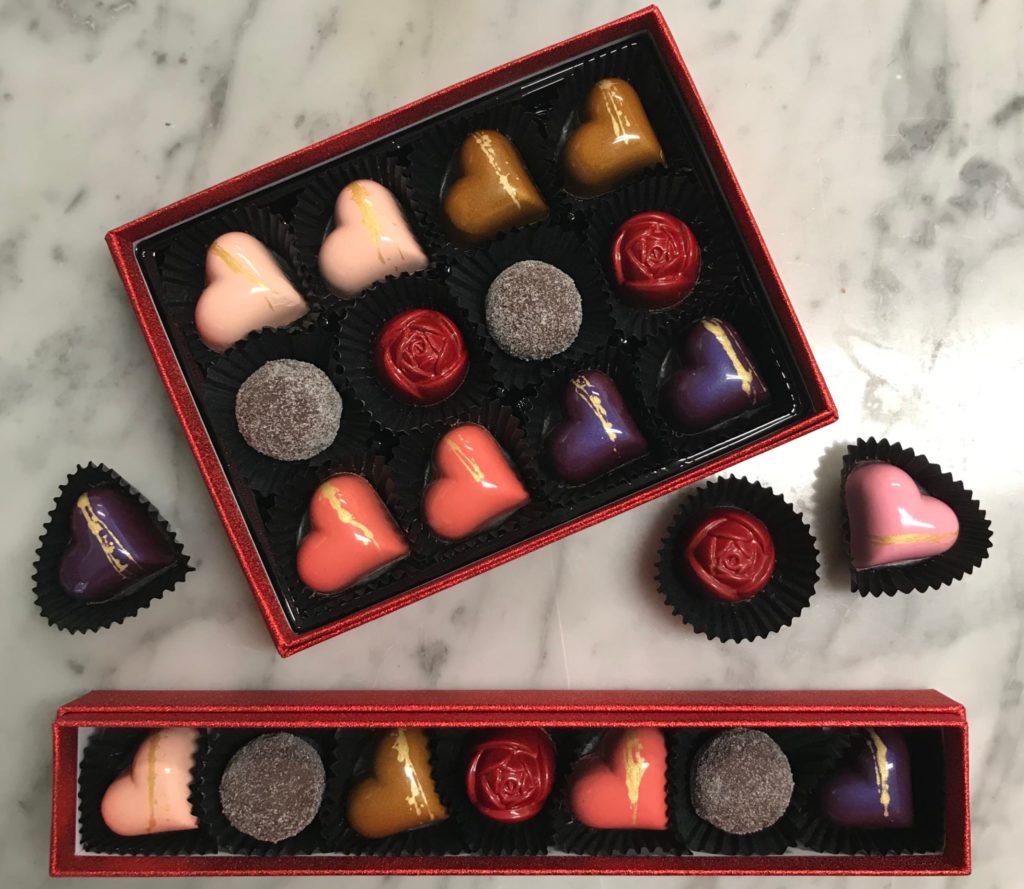 Ex Voto
has elevated chocolate to another stratosphere; witness their recent (nationwide) Good Foods Award win in the confections category for their Apple Cider caramel. For Valentine's Day they're doing lovely Valentine's boxes. Or maybe their Giant Heart S'Mores…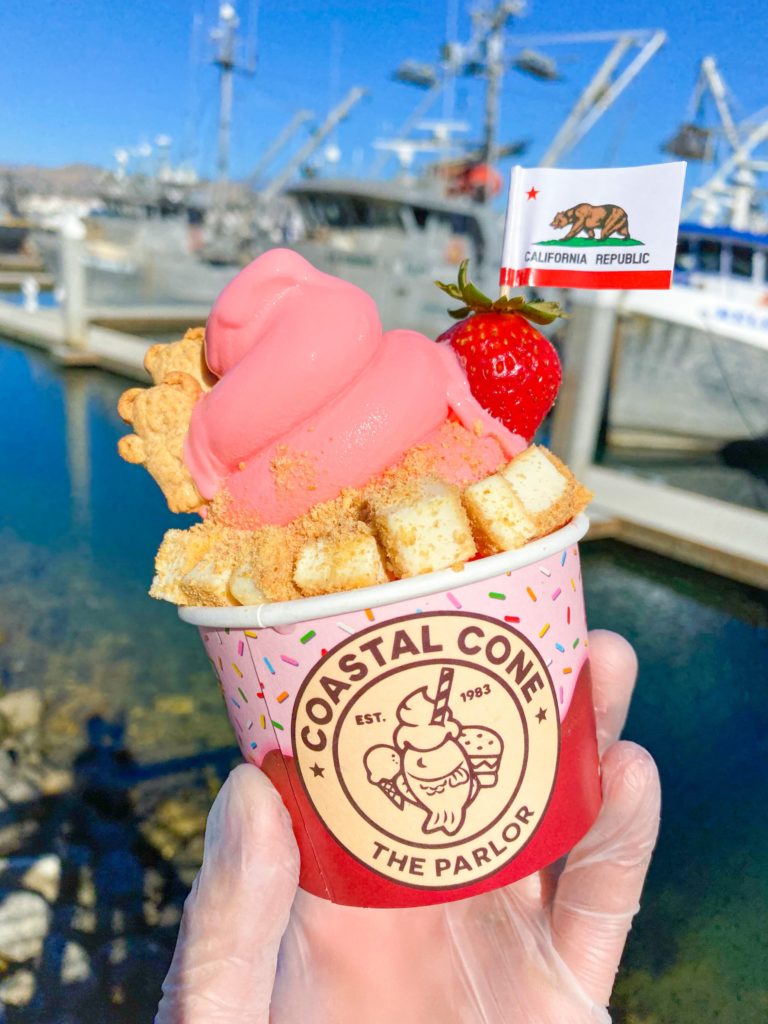 In celebration of Valentine's Day,
Coastal Cone
, in
Ventura Harbor Village
, is launching "Love Planet." Need some planetary specifics?. How does custom batch "Starberry" Cheesecake soft serve, cheesecake bites, pie crust, astro graham teddy bears, with a local 805 strawberry atop sound? Take a walk, hand-in-hand, but don't share one.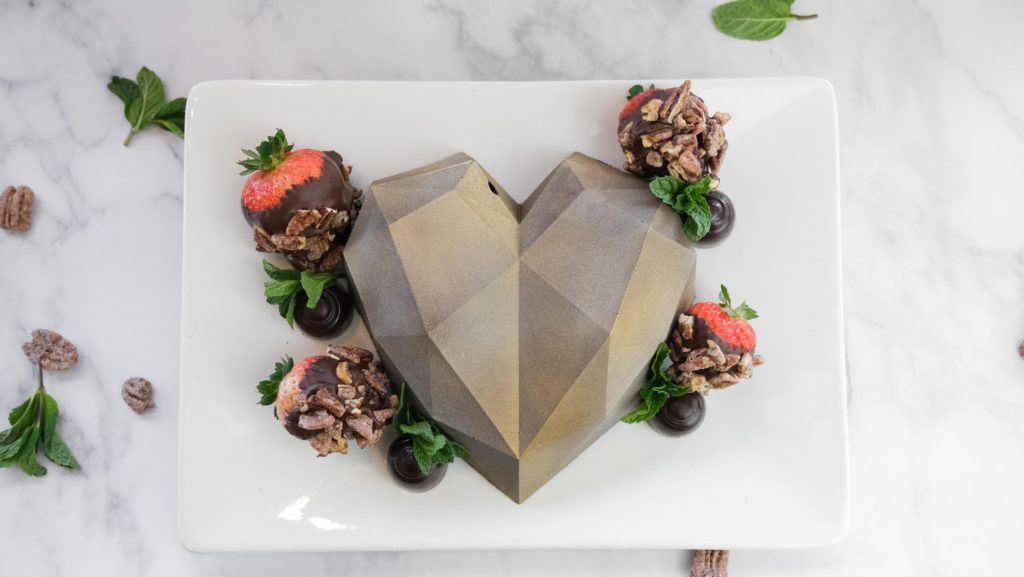 Water's Edge
, located, yep, at Ventura Harbor's edge, has always had a show-stopping view. Now, a show-stopping full-course (appetizers and on, including a bottle of red or white wine) Valentine's dinner to go, with entree choices ranging from seared Atlantic salmon to Braised Short Rib. What? No dessert? Wait, it's hidden under a chocolate heart Previous Next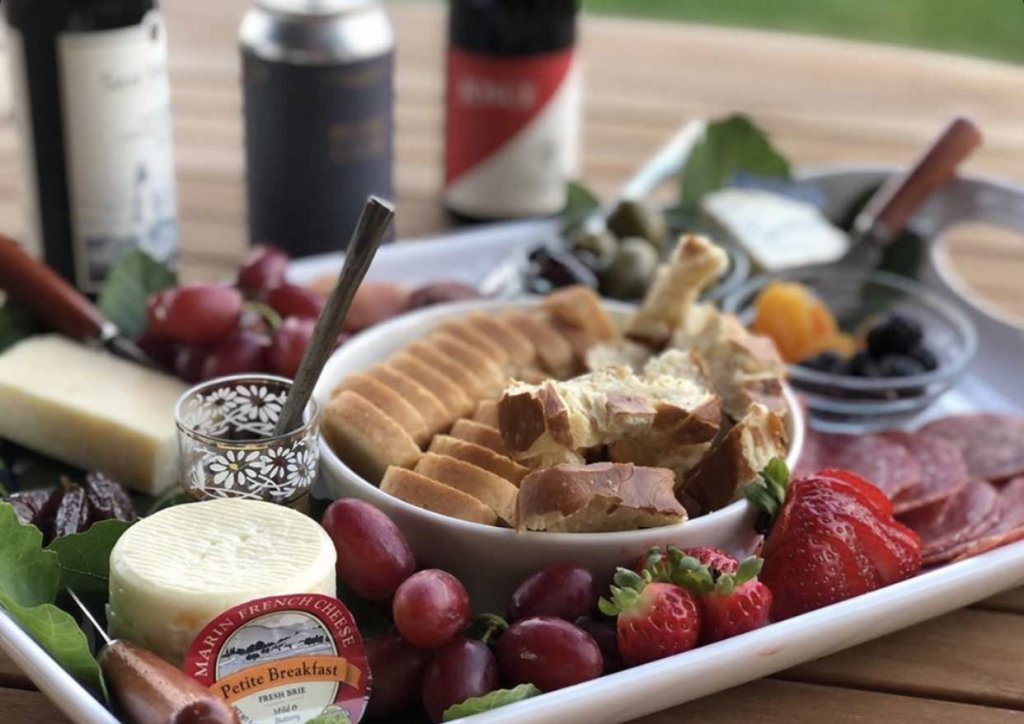 What could be more romantic than a Virtual Valentine's wine and cheese tasting? Cask Alehouse is hosting theirs on Saturday the 13th at 6 pm via Zoom, featuring Fritz Leon of
Coastal Products
(and deservedly renowned cheese aficionado) and wine expert Bryan Radford of
J&L Wines
. You'll need to pick up or ship your goodies ahead of time. Details
here
.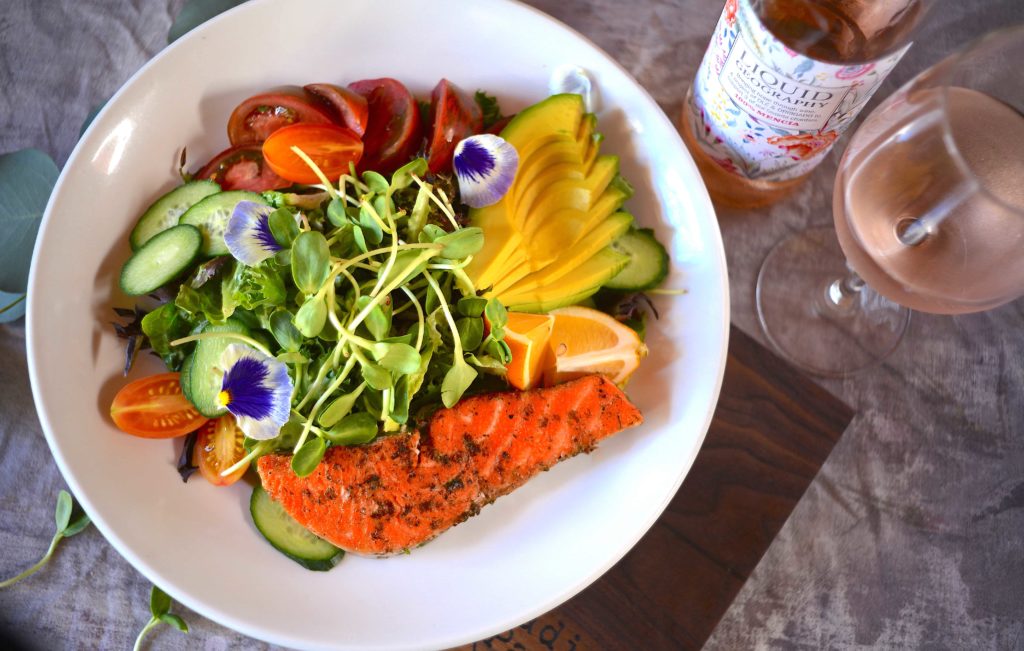 Chef Kelly and team are offering an extensive Valentine's menu, both to go and — weather permitting — to be lovingly dined upon outside. From a romantic cheese plate that serves two, to entrees (and accompaniments) ranging from seared duck breast to Florentine Steak (limited orders available) and seasoned King Salmon, it's all delicious and local-fresh. Please call (805-641-9440) or check their
website
regarding pre-ordering. Previous Next
Paradise Pantry images by photos by Viktor Budnik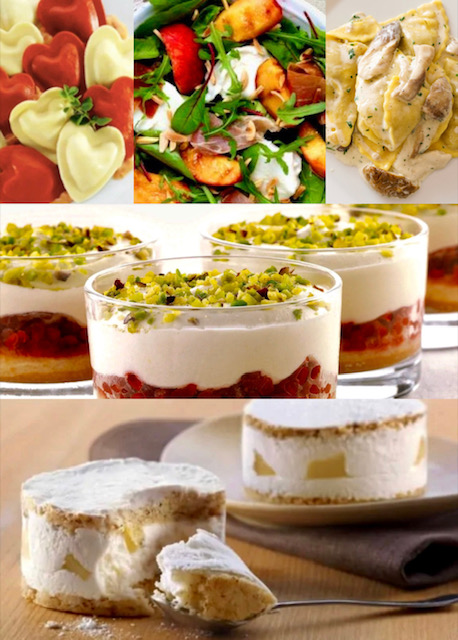 Parfait Eklu
produces loving delicacies — and a lovingly culled wine list. No surprise, he's produced the perfect/Parfait Valentine's menu. Starting with a choice of a specially selected bottle of red or white wine, and moving on through starter, entree (perhaps heart-shaped, five cheese ravioli?) and dessert (ricotta cream sprinkled with pear pieces sandwiched between soft hazelnut cookies and dusted with powdered sugar?)… love on a plate. Pre-order and pick-up on Saturday, February 13th from 5 am to 8pm.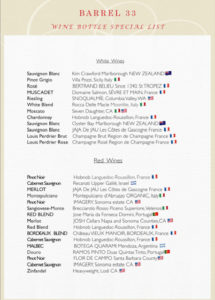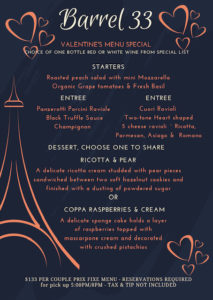 Previous Next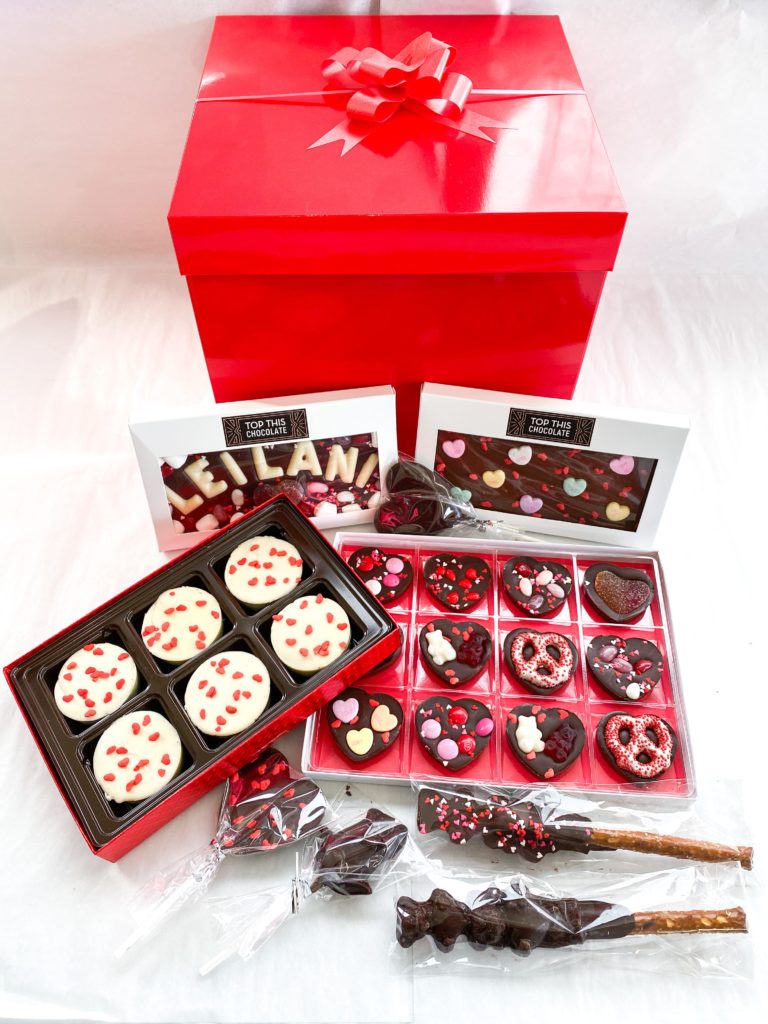 Yes, chocolates are a Valentine's mainstay, but Ventura's chocolatiers have never confined themselves to a (sorry) chocolate box.
Top This Chocolate
, in
Ventura Harbor Village
, is always upping the innovative. Got a nut lover? Maybe chocolates (milk, white, dark, or maybe a mix) topped with nuts ranging from roasted almonds, to pistachios, hazelnuts and honey roasted peanuts. Got Big Love? Ask about their giant red gift box. It includes a bar with your special person's name on it.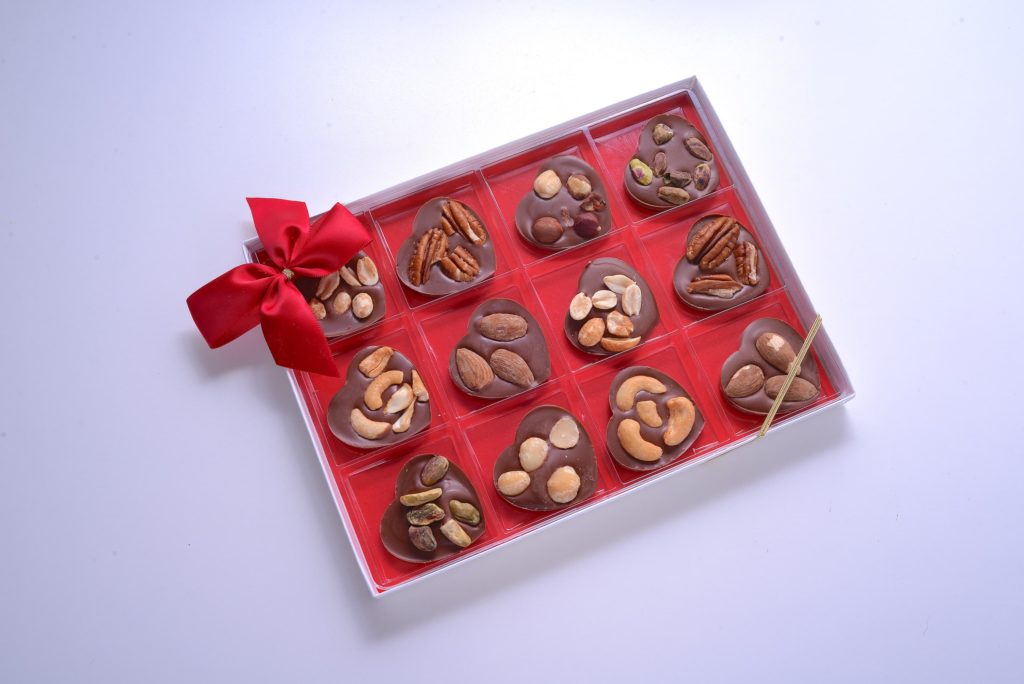 Shana Elson is a chocolate magician. Watch her work her magic in this
Visit Ventura
Facebook Live.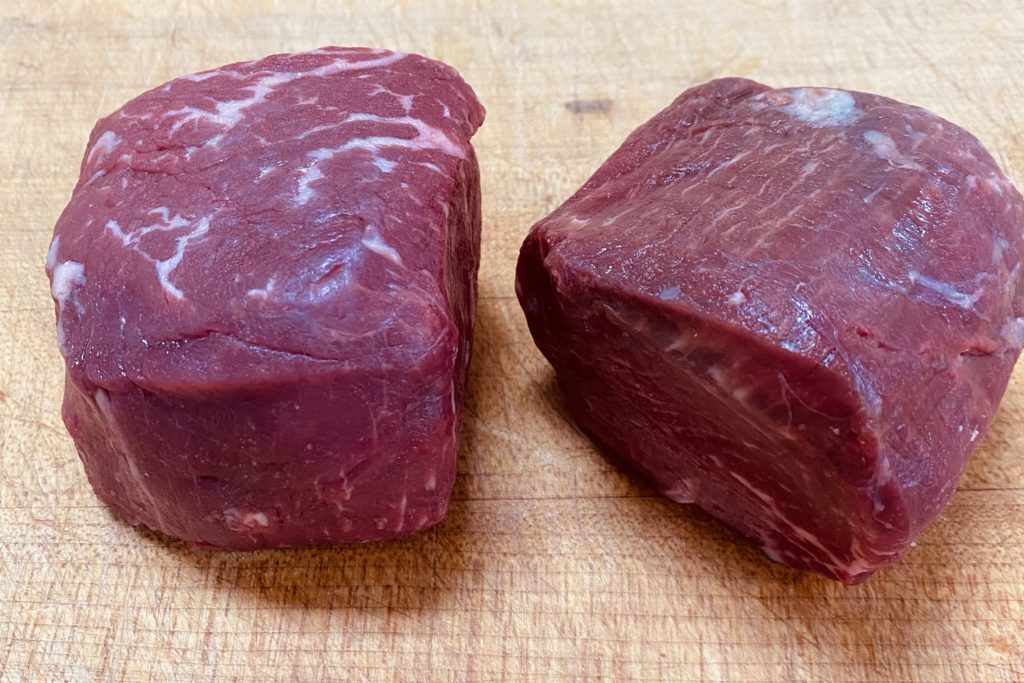 Fancy yourself the chef? Few things more romantic than cooking for your significant other.
The Ventura Meat Company
is running a special on Filet Mignon for Valentine's Day.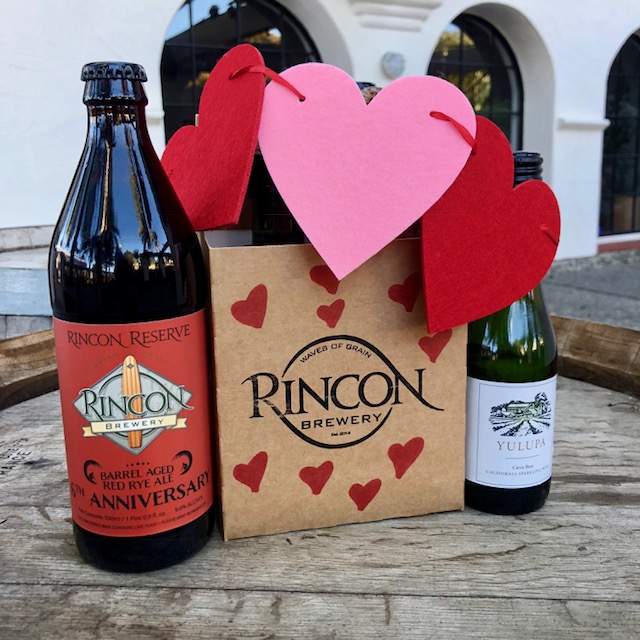 Rincon Brewery
is packing up some serious fun. Their "Valentine's Celebration Carrier" contains one bottle of their own 1 Bottle of RB Bourbon Barrel Aged Red Rye Ale, one split of Kenwood California Sparkling Wine, and three Rincon Brewery baked treats — a chocolate chip cookie, a swirl blondie and a brownie. Please reserve your order by ordering on their
website
. Supplies are limited. The Carrier is available for pickup from Friday the 12th through Sunday the 14th. Share on facebook Facebook Share on twitter Twitter Share on linkedin LinkedIn Share on email Email
Discover More
Get to know Ventura, and discover the best things to do around the city.
Ventura Partners With