Posted: Tuesday, Jan 12th, 2021
Shop Ventura, Save Ventura, Love Ventura. Venturans, Our Town Needs Your Help!
by Visit Ventura
We started with Shop Ventura, Save Ventura, an all out effort to support our local restaurants and retail businesses through the Holidays.
Now we have to up the ante.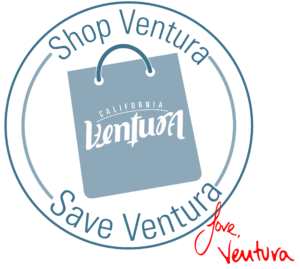 Now, with the Holidays behind us and the slow times of January and February before us, Visit Ventura is going to do everything we can to give love — and exposure — to our Ventura businesses. Promoting them. Helping them as best we can. But mostly introducing them to you, our amazing Venturans (and Venturans at heart). Because you are the ones who will save them.
Yes there is finally hope on the horizon, and we should inhale that hope and run with it, because hope is always better than despair. But the honest facts are simple and hard. That bright horizon is distant. We don't even know how distant.
But here's the thing about horizons. You can walk towards them, step by step. Day by day. Takeout meal by takeout meal. Purchase by purchase.
Please. Support everything. Ventura's restaurants, yes. But also our bookstores, our farmers, our fisherfolk, our vintners, our brewers, our mechanics, our florists (yes Valentine's Day is coming, though any day is a fine day for love), our artists of every feather and scope. We realize so many are struggling, but if you can do something to help, even the smallest thing, please do what you can to Love Ventura.
You may be familiar with "The Starfish Story" by Loren Eisley. A man comes upon a little boy throwing starfish back into the ocean. There are thousands of them, spread along miles of beach, and more keep washing ashore. The man says to the boy, "Son, don't you realize there are miles and miles of beach and hundreds of starfish? You can't make a difference!" The boy bends, picks up another starfish, throws it back into the ocean and smiles. "I made a difference for that one."
One purchase at a time.
Little things become big things
There is light, but we have to help each other.
The horizon is coming.
Won't it be nice when we are all still together to greet it?