Posted: Wednesday, Jun 30th, 2021
What can I do in Ventura on the Fourth of July? Plenty.
By Visit Ventura
On this Fourth of July, we celebrate independence in old — and new — ways. And this July 4th in Ventura will still be a little different. There will be no Street Fair and Pushem-Pullem parade or Rotary Club fireworks at Ventura College — two long-standing Ventura Fourth of July centerpieces — but know this.
There are still plenty of celebratory things to do in Ventura over the long July 4th weekend.
While still allowing time for a moment to quietly thank heroes old and new.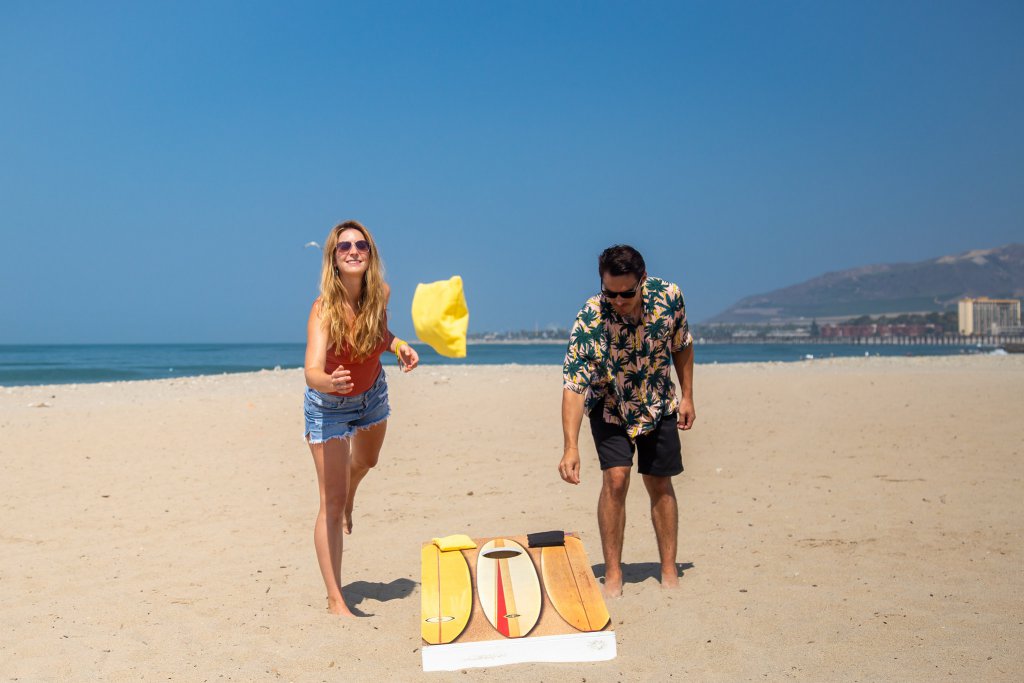 Go to the beach
They're wide open — in every sense of the word. Any beach will do, but if you have kids Mother's Cove, near the mouth of Ventura Harbor, is popular with families; tucked behind the harbor breakwater, it offers calm, safe waters. Also with kids in mind, the beach next to the Ventura Pier has a fun playground — and walking to the end of the pier is pretty cool too.
 

 

View this post on Instagram

 
Sprawl in the sunshine and listen to a ukulele jam
On Friday, July 2, on the banks of Ventura Harbor at Harbor Cove Cafe from 4 pm to 6 pm, Jill Martini celebrates aloha, playing a special blend of fun mid-century cocktail tiki and Hawaiian traditional music with the Shrunken Heads. On Saturday, more uke jam, this time from 10 am to noon. Possibly longer, if the mood moves the musicians. And it almost always does.
 

 

View this post on Instagram

 
Enjoy an Open Air Seaside Market
Held at the Ventura County Fairgrounds on Saturday, July 3rd, the free Seaside Market (11 am to 5 pm) features craft vendors of all kinds, live music, and sea breezes. There's onsite parking ($10).
Happy days again, Ventura Harbor Village has started up their weekend summer music extravaganza. Every summer Friday (4 pm to 7 pm) top local DJs will strut their stuff outdoors beside the harbor's edge. Saturdays (1 pm to 4 pm) feature steel drum performances at the Seaside Promenade Stage, and Sundays bring anything from pop to soul to rock to reggae (1 pm to 4 pm). The music will play through the Fourth of July weekend — and every weekend through Labor Day.
 

 

View this post on Instagram

 
Give yourself a fine belly laugh
Who couldn't use one? The Ventura Comedy Club brings international names into a small venue and this Fourth of July weekend is no exception. July 1st, 2nd and 3rd, Canadian D.J. Demers (who has appeared on Conan three times) takes the stage at 7 pm.
Previous
Next
Patriotic Chocolates
At Top This Chocolate in Ventura Harbor Village you can build a patriotic chocolate bar with 4th of July themed toppings, including M&Ms, gummy bears, gummy rings, and star sprinkles. They're also offering a host of decadent specialty 4th of July chocolate creations.
 

 

View this post on Instagram

 
Take a magical spin on the water
New to Ventura Harbor, along with the standard standups and kayaks, Ventura Boat Rentals now has dragon, duck, and swan pedal boats. Added magic, Fridays, Saturdays, and Sundays you can take an evening spin as the setting sun throws gold across the water (reservations are highly recommended for the evening rentals).
Winchester's has a super fun lineup over the 4th of July weekend, starting with smooth hits played by Andy D. on Thursday, July 1 (5:30 pm to 8:30 pm). Midlife Crisis (Allman Brothers, Tom Petty, the Eagles and pretty much every danceable song you ever loved) takes the stage Friday, July 2 (7 pm to 10 pm ). On Sunday, the Bob Bishop Trio plays Blues and Rock from 3 pm to 6 pm.
 

 

View this post on Instagram

 
It's like hosting world-class musicians in your living room. Here's the July 4th lineup: Thursday, July 1, Jazz Connection (7 pm to 9 pm); Friday, July 2, Salty Suites (8 pm to 11 pm); Saturday, July 3, the Toni Jonnota Trio (2 pm to 5 pm) and the Shawn Jones Trio (8 pm to 11 pm); Sunday, July 4, Heart and Soul (2 pm to 5 pm). All accompanied by, well, grapes and hops.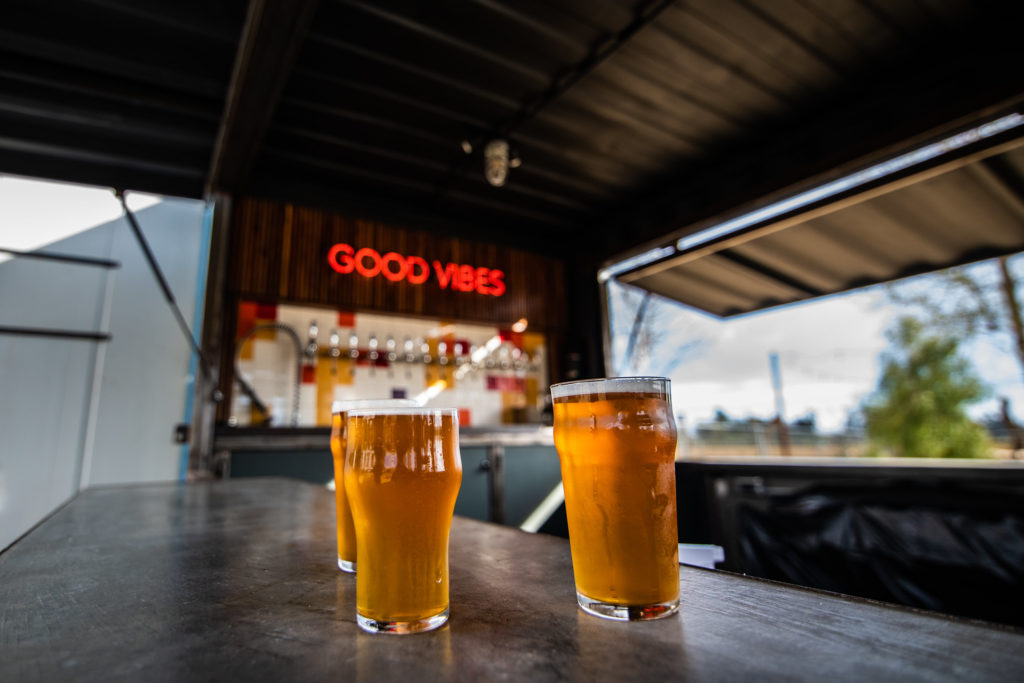 Consider that July 3 is National Beer Run Day
Like you need an excuse to support Ventura's astonishing — and tasty — craft breweries. But now you have one. From Transmission Brewing, to MadeWest, to Rincon Brewery, to Topa Topa Brewing Company (Topa Topa is debuting their newest beer, a pale ale dubbed Independence on July 4th) and on, Ventura's breweries are a fine place to toast independence. MadeWest will have live music at their Donlon Street tap room; on July 1, R.J. Mischo (6 pm to 8 pm) and on July 4th (3 pm to 5 pm), Milo Sledge.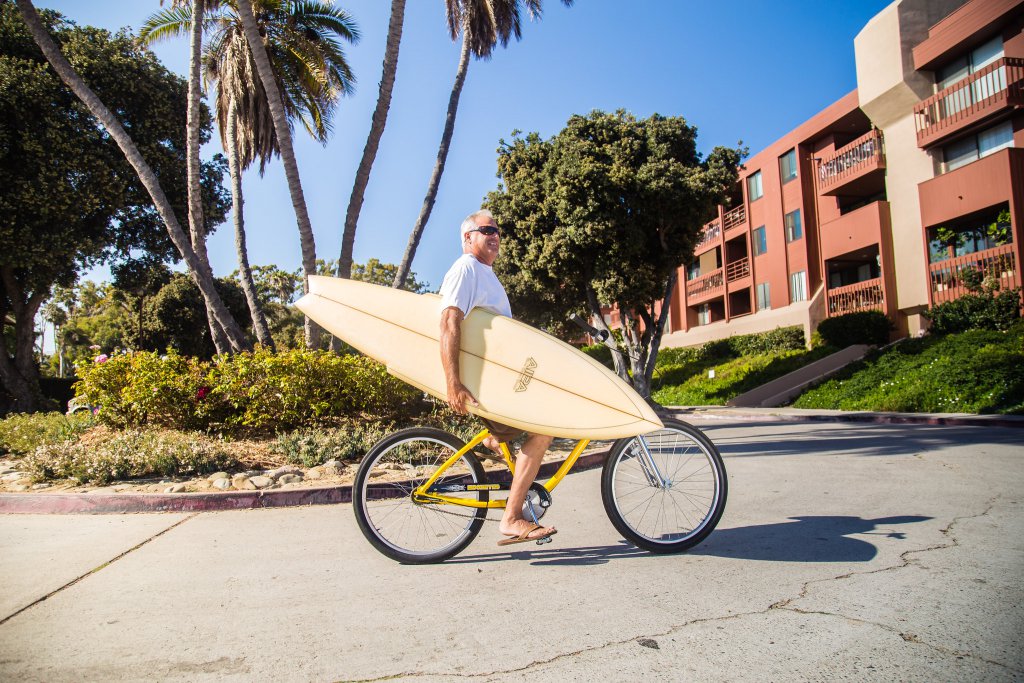 Ride a bike
If you're with your family, or just looking for a beautiful easy ride, Ventura offers two safe and scenic bike paths, both of them easily accessible from Downtown Ventura and suited for any level, including kids (though, also true, the kids sometimes dust you). Starting at Emma Wood State Beach, the Ventura Pacific Coast Bikeway stretches along the open coast for a smooth, flat 12 miles to Carpinteria, ideal for taking in the pristine Rincon. Another paved bikeway, the Ojai Valley Trail (19 miles one way), weaves along the shady Ventura River to Downtown Ojai (you don't have to go that far), with a view of the surrounding Los Padres Mountains the whole ride. Bike rentals — and lots of great advice — are available at the Ventura Bike Depot, conveniently located between both trailheads.
For an innovative cycling option that doesn't stray far, take a self-guided mural tour of Ventura's street murals. In Ventura, inspirational street art is everywhere. Think of Ventura as The Louvre, but without a ceiling and unamused security guards. Rent an electric bike from Ventura Bike Depot or Ventura Beach E Bike Rentals and head out on your adventure.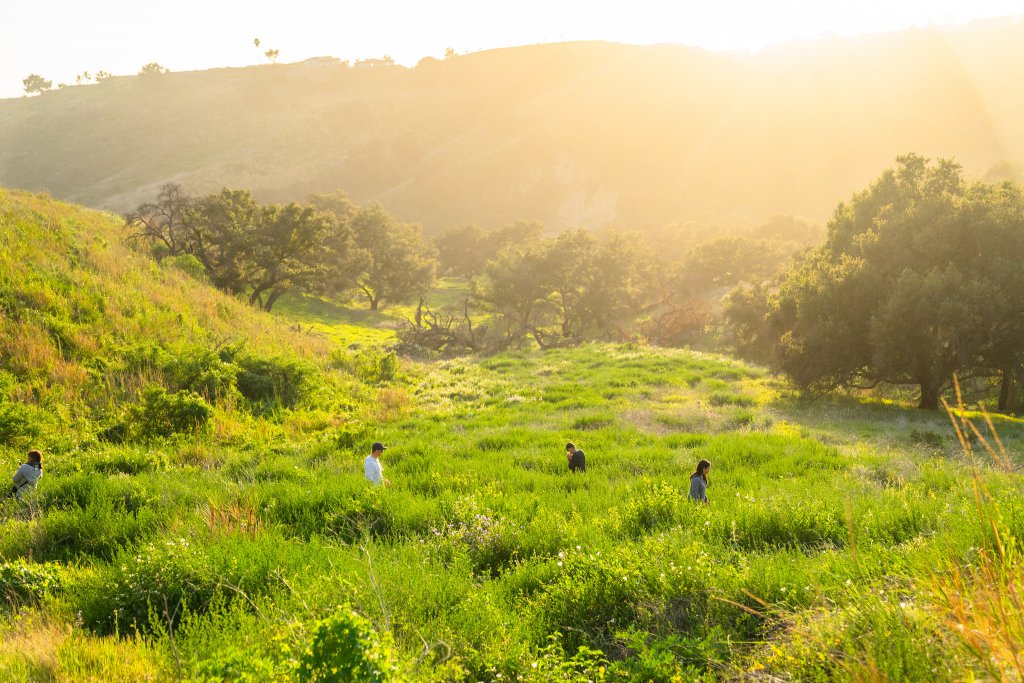 Take a hike
So many options. True, the Ventura Botanical Gardens are closed on Sunday, July 4th and Monday, July 5th — but they are open Friday the 2nd and Saturday the 3rd (9am to 5pm). Happy coincidence, on Fridays visiting the Gardens is free (on most days there's a $7 entry fee). Located just below Grant Park, the Ventura Botanical Gardens offer a stunning wander among the loveliness of five Mediterranean climate zones (some 160-plus species). Or head for the equally panoramic hills in Arroyo Verde Park. On the east end of town, Harmon Canyon offers 2,100 acres of hillside nature preserve, a pastoral heaven of gnarled oaks, downy grasses, and wind-kissed vistas. Great mountain biking too.
No one said hikes have to be a death march. Stroll to the end of the Ventura Pier to watch the sunset. Nature's own fireworks.
Maybe you don't feel like barbecuing — how about a picnic or a by-the-water dine-in
No end to Ventura's take-out picnic options. Maybe a Tony's Pizzaria pizza whisked up to Grant Park; pepperonis with a gorgeous panoramic view. Share real deal street tacos (pick any restaurant on Ventura Avenue) on a picnic bench on the Ventura Pier. Whisk a Corrales burrito down to Surfer's Point. Harbor Cove Cafe, at the edge of Ventura Harbor near the end of Spinnaker Drive, has the kind of burger you remember as a kid — and it tastes even better at a sun-splashed picnic table looking out at the boats.
Arroyo Verde Park and Camino Real Park have lots of green grass and scattered picnic tables, though both parks are apt to be popular on the Fourth.
Precisely why you should always read to the end. This might be the best tip of all. Stay through the weekend; Arroyo Verde Park — and pretty much every other Ventura spot — will be blissfully empty come Monday.
Then you can truly celebrate independence.
And a friendly reminder. Fireworks are illegal in Ventura. They also cause fires and we are in the middle of a drought. Please protect our town. Thank you.
Discover More
Get to know Ventura, and discover the best things to do around the city.
Ventura Partners With