Posted: Wednesday, Jun 30th, 2021
What can I do in Ventura on the Fourth of July? Plenty.
What can you do in
Ventura
on the Fourth of July? Plenty.
Let's start with the great news. The 4th of July Ventura Street Fair & Pushem-Pullem Parade and Ventura Rotary Club fireworks at Ventura College are back! Time for impossibly cute kids and night skies filled with glory.
And there are plenty of other fun things to do in Ventura over the looooooong July 4th weekend (please check Visit Ventura's events page).
And maybe take a moment to quietly thank the heroes who brought us to this place.
Ventura Fireworks
The 4th of July Ventura Rotary Club fireworks at Ventura College are back! On Sunday, July 3rd, enjoy a stunning fireworks show, live music, food vendors, a Kids Fun Zone, and what the Rotary justifiably calls 'the friendliest hometown picnic in America'. Bring your own picnic fixings, blankets, and folding chairs for looking skyward (no glass or alcohol please). You can feel the joy. And 100% of the event net proceeds benefit charitable community programs in Ventura. Gates open at 5 pm. Fireworks begin at approximately 9 pm. Tickets can be purchased in advance here or at the gates (Cash only at the gates.)
The fun begins at 10 am on Main Street in front of Cemetery Memorial Park, with the start of the Pushem-Pullem Parade. The Pushem-Pullem Parade is a pedestrian parade; bring your bike, your scooter, your stroller, your wagon. Registration? Nope. It's how Ventura spells community. Participants are welcome to start lining up at 9 am.
The 4th of July Ventura Street Fair, beginning at 10 am, will feature arts and crafts booths, live entertainment, a car exhibit, and a host of free family-friendly activities. The two main performing stages will be located at Mission Park and at the intersection of California Street and Main Street. Several smaller stages will also be scattered along car-free Main Street.
Feel like riding your bike to the Street Fair? Great idea. There will be a free Bike Valet at the corner of Main Street and North Oak Street; open from 10 am to 4 pm.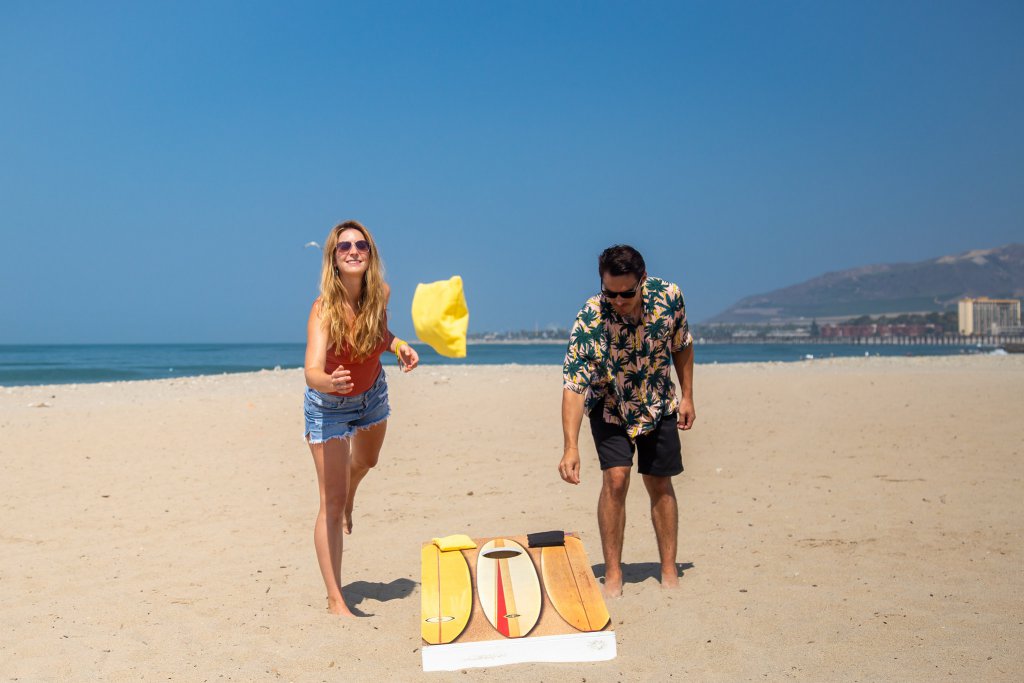 They're wide open — in every sense of the word. Any beach will do, but if you have kids Mother's Cove

, near the mouth of Ventura Harbor, is popular with families; tucked behind the harbor breakwater, it offers calm, safe waters. Also with kids in mind, the beach next to the Ventura Pier has a fun playground — and walking to the end of the pier is pretty cool too.

Happy days again, Ventura Harbor Village has started up their weekend summer music extravaganza. Summer Sundays – July 3rd in this case – feature free steel drum music on the Seaside Promenade Stage.

Along with the standard standups and kayaks, Ventura Boat Rentals

also has dragon, duck, and swan pedal boats. Added magic, Fridays, Saturdays, and Sundays you can take an evening spin as the setting sun throws gold across the water (reservations are highly recommended for the evening rentals).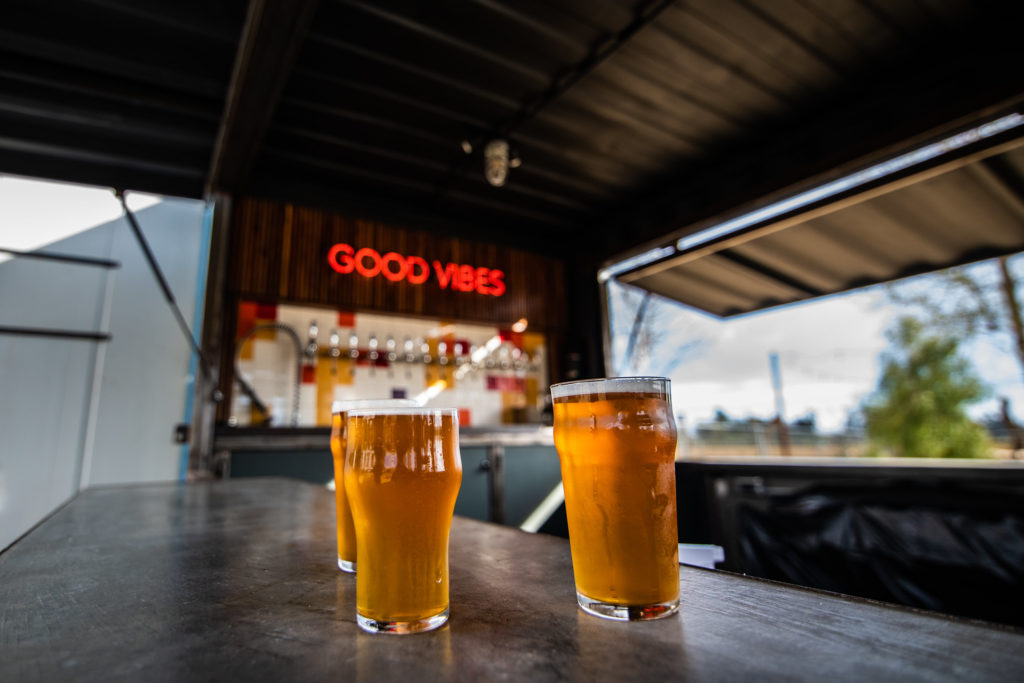 Yep, July 3rd is an unofficial holiday that encourages beer lovers to support local breweries. Like you need an excuse to support Ventura's astonishing — and tasty — craft breweries. But now you have one. From Transmission Brewing

, to

MadeWest,

to

Rincon Brewery

, to

Topa Topa Brewing Company

,

and on, Ventura's breweries are a fine place to toast independence.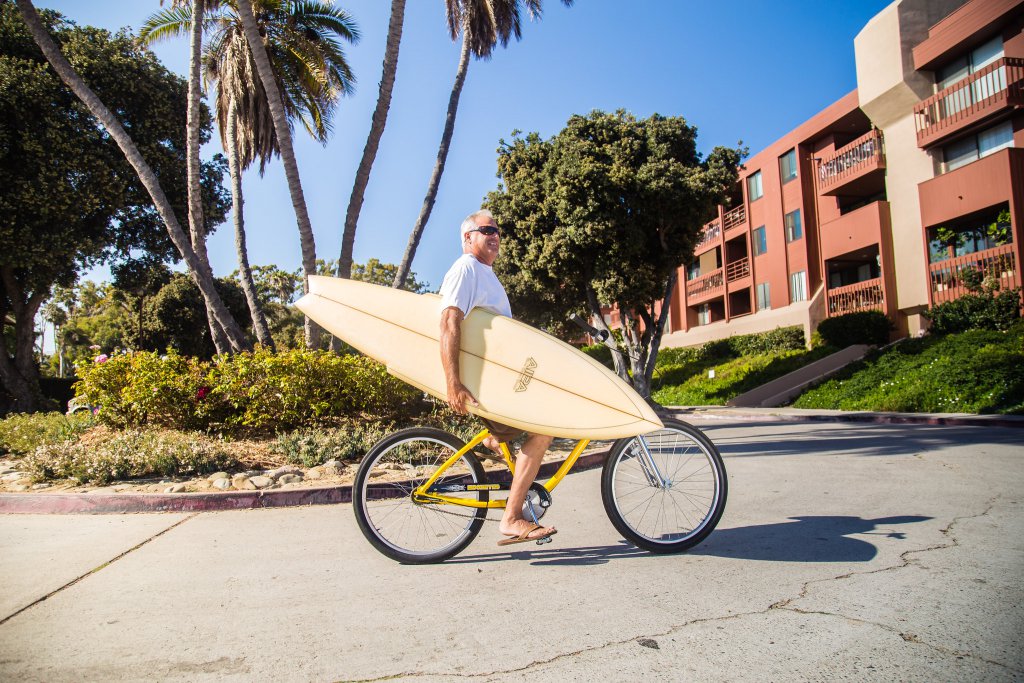 If you're with your family, or just looking for a beautiful easy ride, Ventura offers two safe and scenic bike paths, both of them easily accessible from Downtown Ventura and suited for any level, including kids (though, also true, the kids sometimes dust you). Starting at Emma Wood State Beach, the Ventura Pacific Coast Bikeway stretches along the open coast for a smooth, flat 12 miles to Carpinteria, ideal for taking in the pristine Rincon. Another paved bikeway, the Ojai Valley Trail (19 miles one way), weaves along the shady Ventura River to Downtown Ojai (you don't have to go that far), with a view of the surrounding Los Padres Mountains the whole ride. Bike rentals — and lots of great advice — are available at the Ventura Bike Depot

, conveniently located between both trailheads. For an innovative cycling option that doesn't stray far, take a self-guided mural tour of Ventura's street murals. In Ventura, inspirational street art is everywhere. Think of Ventura as The Louvre, but without a ceiling and unamused security guards. Rent an electric bike from Ventura Bike Depot or Ventura Beach E Bike Rentals and head out on your adventure.

From Harmon Canyon

to the Lake Casitas loop, plenty of more challenging bike rides too.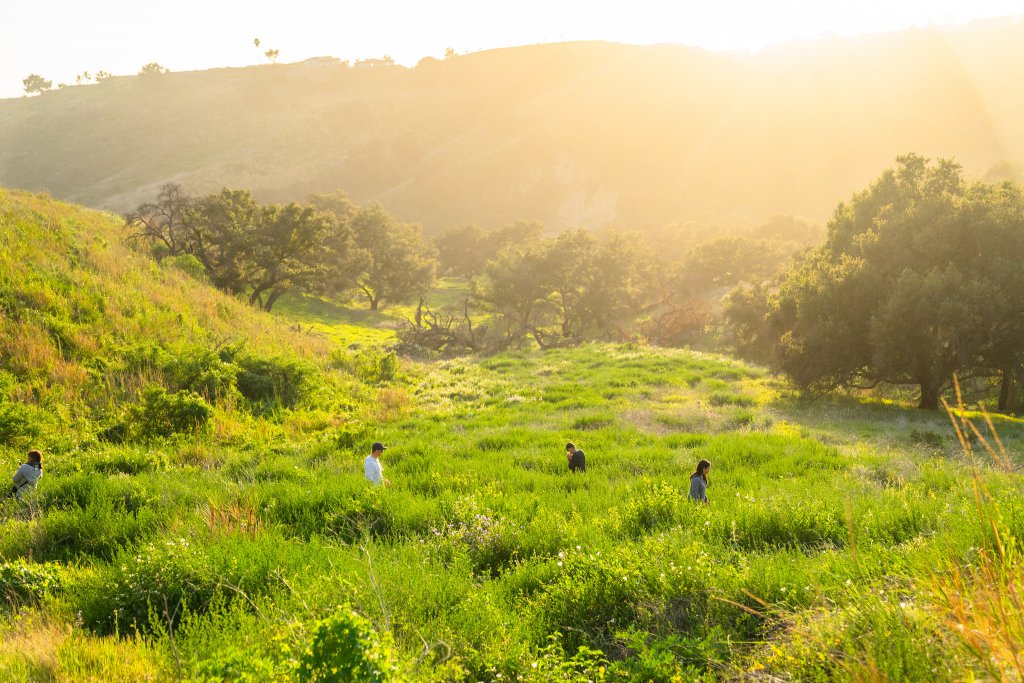 So many hiking options for the long weekend. From the Ventura Botanical Gardens

, offering a stunning wander among the loveliness of five Mediterranean climate zones (some 160-plus species), to the panoramic hills in Arroyo Verde Park, to Harmon Canyon, offering over 2,000 acres of hillside nature preserve. Wander among your chosen heaven.o

No end to Ventura's take-out picnic options. Maybe a Tony's Pizzaria

pizza whisked up to Grant Park; pepperonis with a gorgeous panoramic view. Share real deal street tacos (pick any restaurant on Ventura Avenue) on a picnic bench on the Ventura Pier. Whisk a Corrales burrito down to Surfer's Point. Harbor Cove Cafe, at the edge of Ventura Harbor near the end of Spinnaker Drive, has the kind of burger you remember as a kid — and it tastes even better at a sun-splashed picnic table looking out at the boats. Camino Real Park have lots of green grass and scattered picnic tables, though both parks are apt to be popular on the Fourth.

Precisely why you should always read to the end. This might be the best tip of all. Stay into the week; Arroyo Verde Park — and pretty much every other Ventura spot — will be blissfully empty come Tuesday.

Then you can truly celebrate independence.

And a friendly reminder. Fireworks are illegal in Ventura. They also cause fires and we are in the middle of a drought. Please protect our town. Thank you.
Discover More
Get to know Ventura, and discover the best things to do around the city.
Ventura Partners With