Posted: Tuesday, Jun 30th, 2020
What's happening in Ventura in July? Plenty.
By Visit Ventura
Yes, COVID-19 has changed many things and, most important, it has made the safety of Ventura's visitors and residents the number one priority. And yes, traditional events and long-time favorites like Ventura's annual Fourth of July Parade, the Ventura County Fair and the popular Music Under the Stars program have been cancelled. But here's the good news. Necessity is the mother of invention, and Ventura has taken inventiveness to new heights, creating events that, in these challenging times, are both safe and, yep, serve up the summer fun we all remember. In a very real sense, the band plays on…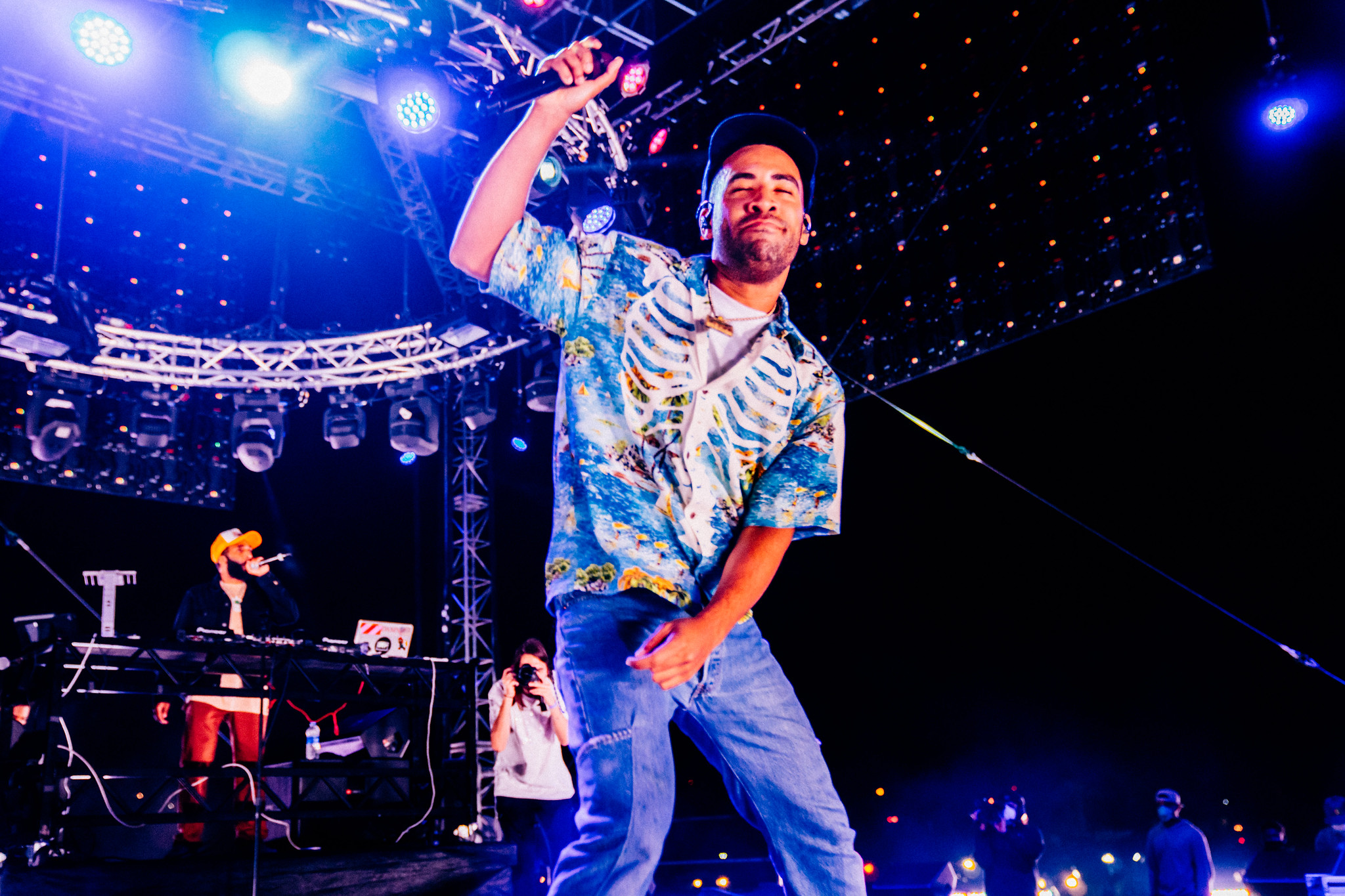 Live Drive In Concerts Beside the Sea… and more… Miss the thunder and joy of live concerts? Well, you don't have to — and it doesn't get more innovative, or fun, than this. Thanks to CBF Productions — one of California's largest traveling boutique festival production companies — you can see the likes of Randy Houser (July 11), the John Jorgenson Bluegrass Band (July 16th; see more below) and Third Eye Blind (July 25th) live beside the sea at the Ventura County Fairgrounds, from your car. That's right. Drive-In meets live concert; the experience enhanced by huge screens, live aerial drone footage and a sense of well, unconventional fun. Here's how it works. You pay a set fee per car (organizers ask that your share your vehicle only with household members with whom you've been sheltering in place and that you stay inside the vehicle during the show).You find a parking space. You break out the delicious take out you picked up. You open the back of the van or set up chairs in the bed of the truck. And you let the live (and the sea breeze) wash over you. The first pair of concerts took place over the last weekend of June and featured Ventura hometown hero Super Duper Kyle and a country singer you may have heard of named Garth Brooks. And concerts aren't the only thing CBF Productions is putting on at the Fairgrounds this summer — there are also drive in movies (Grease, anyone?), and, all the way from Italy, the Zoppe Family Circus (July 31st, August 1st and August 2nd). Plenty more shows and info on their
website
.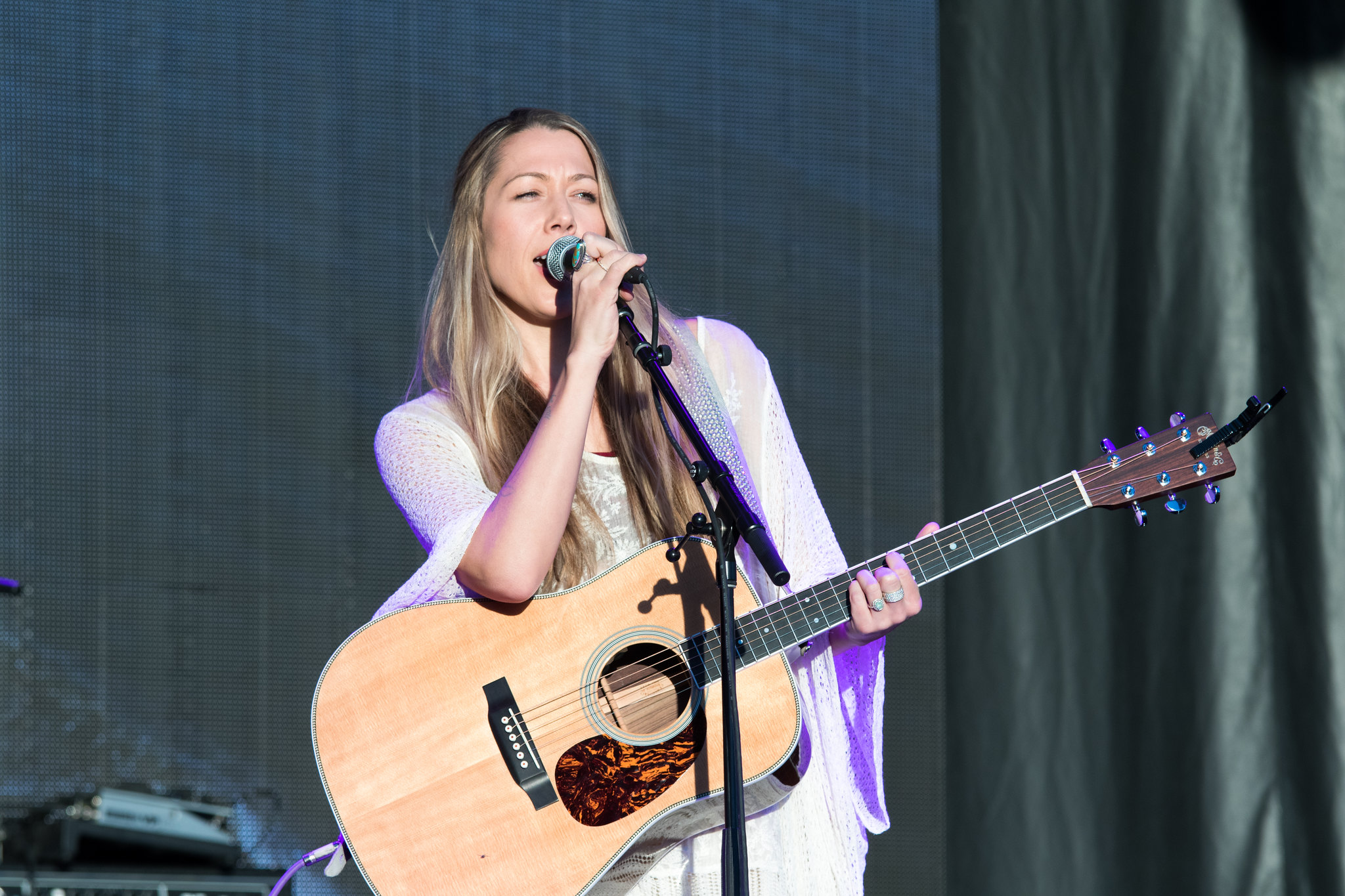 "Ventura Music Festival at the Drive-In" … The organizers of the Ventura Music Festival have long had a (deserved) reputation for bringing some of the world's best musicians to Ventura, and now they've just adapted to do that via a live, but socially-distanced and audience-safe, event. The Music Festival folks are the ones behind the July 16th John Jorgenson Bluegrass Band concert at the Ventura County Fairgrounds. Keeping it brief and true, the John Jorgenson Bluegrass Band is one of the best bluegrass bands you'll ever see (and hear); string players par excellence, including Jorgeson (also a Ventura hometown hero), whom Elton John once called the best guitarist in the world, bar none. Again, tickets are priced by car. Added note, Ventura Music Festival organizers have always operated from the heart, their aim to spread the joy and beauty of music far and wide. And so VMF also offers you the chance to celebrate the joy of music for free from the comfort of your home, via their "Music Connects" Digital Festival. Classical, pop, soul, jazz, R&B. Musicians local and globally renowned. Each week you can hear them
here
. And How About Some Show Tunes by the Sea? Ventura's treasured
Rubicon Theatre Company
has stepped up to become the first regional theatre company in the nation to offer safe-distance live music performances. This time (again at the Ventura County Fairgrounds), your chance to go retro; everything from a 30th anniversary reunion of the Plaids (August 3rd, 4th and 5th), to the stars of "Jersey Boys" performing toe-tapping hits (July 6th, 7th and 8th), to a special night of live music with Jim Messina and friends (August 17th; they promise some surprise guests). Five concert nights in all. Again, beside the sea. Again, the joy of music — and the thrill of a (properly socially distanced) live event.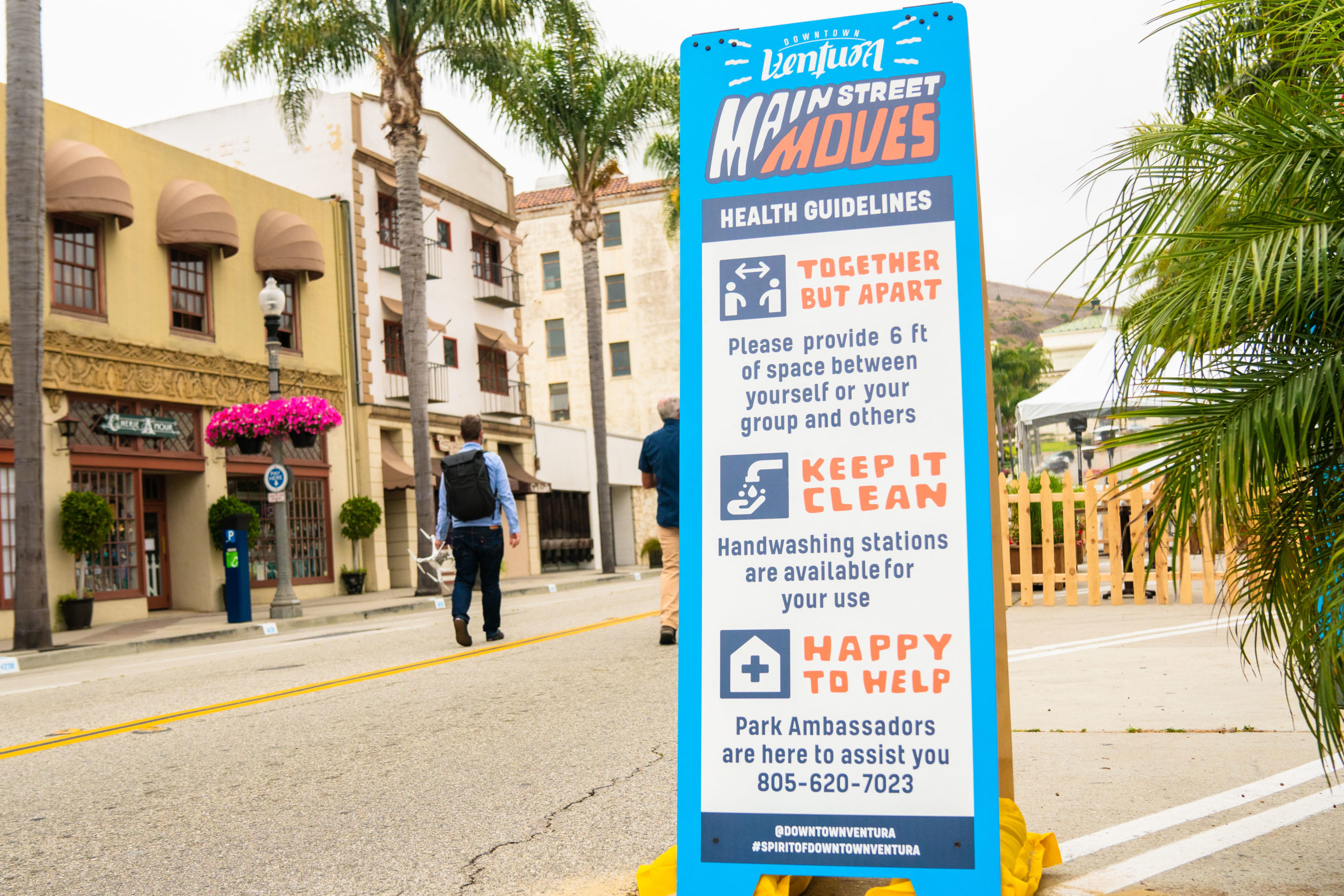 Main Street Moves… It isn't an event per se (and that's good news for you because it won't be here for a day and gone), but Ventura's recently implemented "Main Street Moves" has become an event in itself. Five blocks of Ventura's downtown Main Street — from the San Buenaventura Mission up to Fir Street — are now closed to traffic (the closure also includes two blocks of California Street, between Santa Clara and Poli streets). Restaurants have moved tables out into the street. Retailers display their wares out on the sidewalk. Yes, it allows for social distancing. It also allows for
a taste of Europe beside the sea
. Video courtesy of Mike Love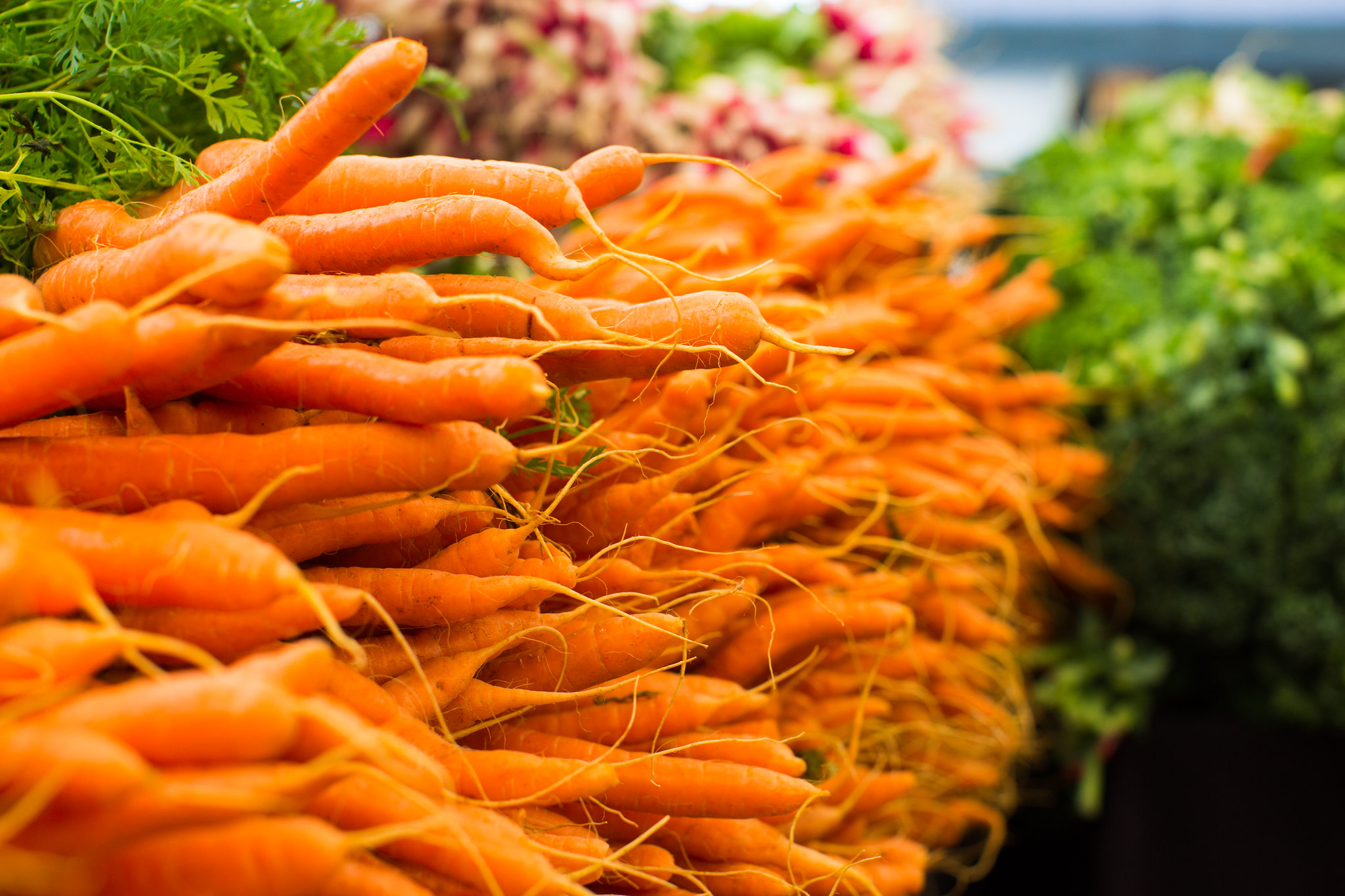 Take A Walk on the Tasty Side… It's a little tamer, and perhaps a bit quieter, but
Ventura's Farmers Markets
are still going strong (though modified to provide for your safety). Yes, farm fresh fruits and vegetables, but also eggs, honey and baked goods that will make you cry for joy (don't worry, everyone understands). There are two Ventura farmer's markets every week; one on Wednesdays from 9 am to 1 pm in the Pacific View Mall parking lot fronting Main Street, and one on Saturdays from 8:30 am to noon at the corner of Santa Clara and Palm streets in downtown Ventura.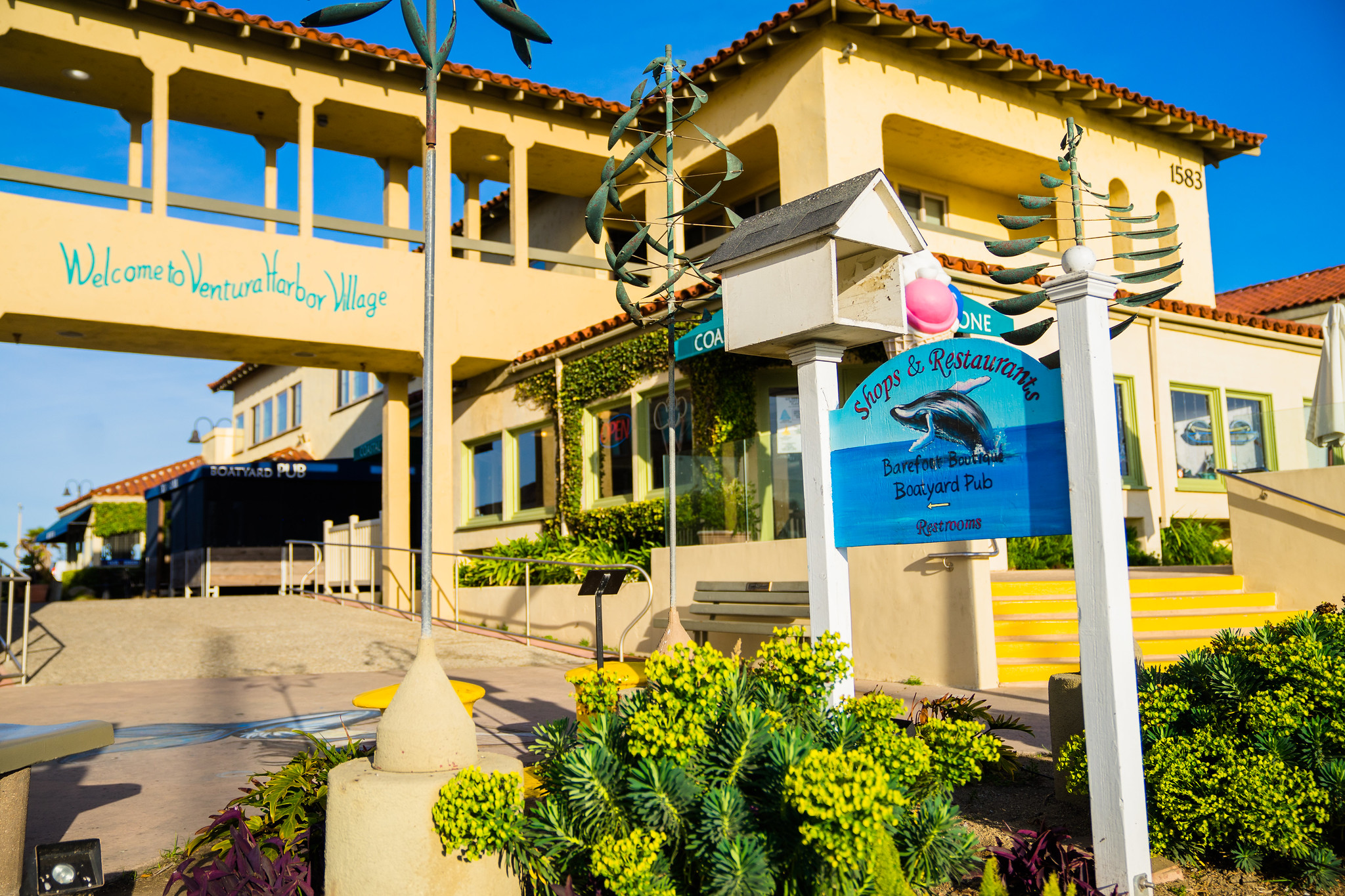 Sometimes the Best Events Don't Have an Expiration Date … Ventura Harbor is the jumping off point for a host of potentially unforgettable events stamped with adventure. Day and overnight (the Channel Islands offer a
camping
experience you won't ever forget) trips to
Channel Islands National Park
with
Island Packers
depart daily from Ventura Harbor, not to mention summer whale watching trips — your chance at a soul-expanding encounter with the largest creatures on the planet. Ventura Harbor also offers private boat charters, deep sea fishing boat trips, and diving trips (legendary underwater explorer Jacques Cousteau ranked the Channel Islands as one of his all-time favorite dives). Please click
here
for more information. Last but not least, we want you to be comfortable. Participate when you're ready. And we'll happily wait for you, if you're not.
Discover More
Get to know Ventura, and discover the best things to do around the city.
Ventura Partners With