Posted: Tuesday, Aug 10th, 2021
What's Happening in Ventura in August?
And on…
Meta description: Live events in Ventura are back in a big way. From live music to world-class cornhole, to wild and scenic films… Ventura's summer is your oyster.


Yes, live events are back in Ventura, and in a big way. Though Ventura continues to monitor the coronavirus situation, California — and Ventura — are now fully open, and that means live events.

The events listed below are the biggies, but it's important to note that there are lots of fun small events packing Ventura's August too, from ukulele jams

beside the water, to "Mindfulness at the Museum," to a lineup of live music around town.

You can check out upcoming Ventura events (and add in your Ventura event) here.

So much Ventura summertime fun (and plenty of it is free).

Have at it.

For life is short, and there can never be enough fun …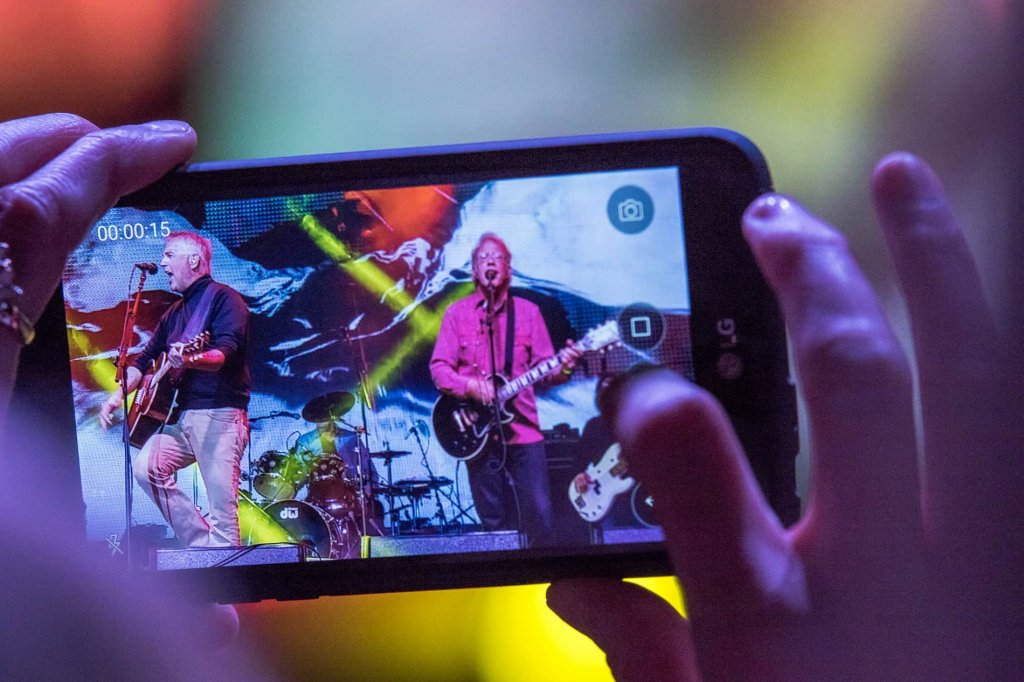 Live (often local) music is back in a Big Way
Yes, there's now a summer-long lineup of live music around town, including Sunday reggae at Cafe Fiore

and pretty much every kind of music at Winchester's Grill & Saloon. No more extensive listing of local music offerings than the amazing Ventura Rocks. And looking into Fall, the Majestic Ventura Theater has already scheduled a lineup that runs from Drakeo The Ruler to Pennywise.
Feel the thrill at the Ventura Raceway
On plenty of summer Fridays (check their schedule for exact dates), the Ventura Raceway offers fast and furious thrills. From Sprint Cars to Mod Lites, to Hobby Stocks and Sport Compacts, and, yep, Demolition Derbies; the lot of them on a banked dirt track beside the sea (at the Ventura County Fairgrounds). If you've never seen a race be prepared for thunder in your chest. Might be the roaring engines. Might be your heart.
Summerfest Carnival
August 4-15
Ventura County Fairgrounds
No, there will be no Ventura County Fair this year (though it will return in 2022), but there will still be good, old school Midway summertime fun beside the sea. It's called Summerfest Carnival. Put on by Kastl Amusements, the carnival features plenty of twisty, turny, soaring, sweeping, upside-down rides and food booths. Maybe eat the corn dog after the rides.
Spencer Makenzies Throw Down
August 27, 28, 29
Ventura County Fairgrounds
It's the largest cash cornhole tournament in the world and it's as big as this year's slogan – "Go Big or Go Home." Over a thousand cornhole teams will battle for over $230,000.00 in prize money. Spectators don't lose out either; food, drink, and, yes, live music. When the sun goes down, Spencer Makenzie's will again throw their annual end-of-summer block party. The live music begins on Friday, August 27, 2021, at 7:00 pm; Saturday the music starts at 5 pm. Cover bands feature the music of AC/DC, Journey, and Guns & Roses. Always a chance of a surprise performer too. Surf guitar legend Dick Dale has played, and Chuck D. of Public Enemy fame dropped by a couple of years back for an impromptu jam of "Bring the Noise." Everything you need to know here.
Happy 30th Birthday to Surfrider Ventura County!
August 21 (6 pm – 10 pm)
Topa Topa Brewery (4880 Colt Street)
Surfrider Ventura County has been doing good things for, well, 30 years and they're (deservedly) celebrating the fact — and working to raise money for more good deeds. Admission is free (just stop by) but you can help a great cause by joining in the silent auction (lots of cool local stuff) or just plain volunteering to help. But on this day it's just about drinking great beer and celebrating a worthy cause. Click here for more info.
Ventura Land Trust Wild & Scenic Film Festival
August 28 (5-10 pm)
On the campus of the Ventura County Credit Union.
One of Ventura's signature community events, Ventura Land Trust's 12th annual Wild & Scenic Film Festival will again feature everything Venturans (and canny visitors) love. Community, craft beer and wine, great food, the chance to win cool stuff (raffles) from Ventura businesses, and, yes, some of the finest, most thought-provoking wild and scenic films you'll ever see (outdoors under the stars). By buying a ticket, you're also doing a very good deed. The Festival raises essential funds, making it possible for the Ventura Land Trust to conserve and protect Ventura's local open spaces. Two words for starters. Harmon Canyon.
Looking into Fall
Why not? Surfer's Point LIVE brings live music to the Ventura County Fairgrounds yet again. This time it's Sublime, Rome, the Dirty Heads and Hirie. A full day of electricity, 2 pm to 10 pm on Saturday, October 9th.
Discover More
Get to know Ventura, and discover the best things to do around the city.
Ventura Partners With