Posted: Friday, Sep 25th, 2020
What's Happening in Ventura in October?
by Visit Ventura
The world has (rightly) slowed, but it hasn't stopped. With mask wearing (thank you) and social distancing (thank you) factored in, there's still plenty happening in Ventura in October. Ventura has concerts and movies beside the sea, Halloween pumpkin patches, open sea adventures, Farmers Markets heavy with local largesse and more. All this fun, while still doing the right thing for all of us. And helping Support Local, giving a needed boost to the small businesses we all love.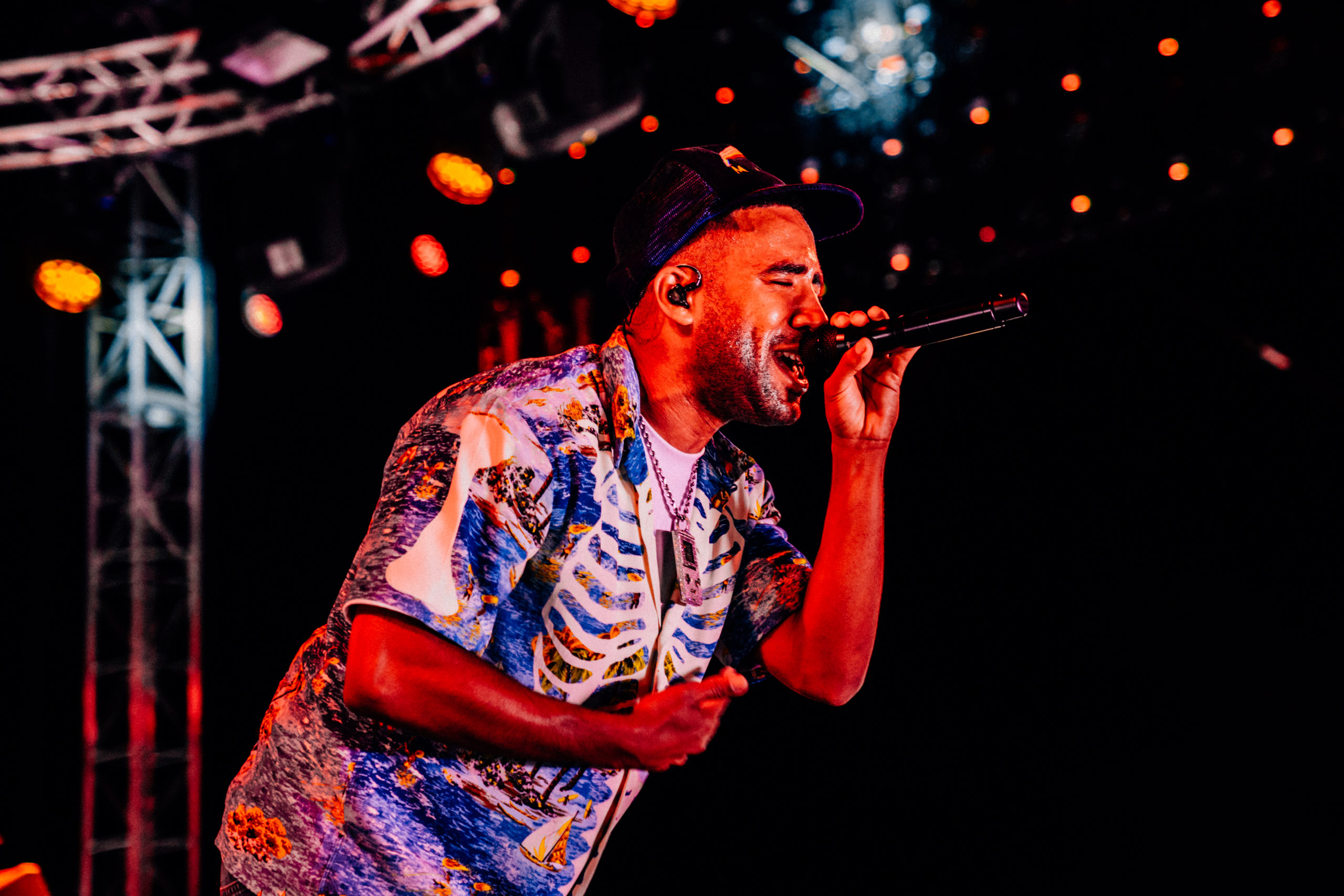 Concerts (and Jerry Maguire) in Your Car Dates: Please see below Sweeping lights, thundering drums, strutting singers, screaming guitars… yep, live music still lives when drive-in morphs with live concert; the experience enhanced by huge screens, booming sound systems, live aerial drone footage, and a sense of, well, wholly unconventional fun. CBF Productions has been putting on concerts/movies in your car at the Ventura County Fairgrounds all summer long (Super Duper Kyle, Fishbone, Ozomatli and Rey Fresco, Third Eye Blind, Sublime) and they're not slowing down. On the late September and through October docket, music by Cypress Hill (two  shows, Friday, September 25th,
5:30 pm
and
8:30 pm
), Dirty Heads (two shows, Saturday, September 26th,
5:30 pm
and
8:30 pm
), Kane Brown (pre-recorded movie, Saturday, September 26th,
noon
), DJ Snoopadelic (two shows, Friday, October 2nd,
5:30 pm
and
8:30 pm
), Slightly Stoopid (Friday, October 9th,
8 pm
), Chris Janson (Saturday, October 10th,
8 pm
), the Beach Boys (Friday, October 23,
8:30 pm
), Oingo Boingo (Saturday, October 24th,
8 pm
), Aaron Lewis and Sully Erna (Staind and Godsmack; Saturday, October 31st,
8 pm
). And already booked for November, 311 (Saturday, November 14th; two shows,
5:30 pm
and
8:30 pm
). Movies beside the sea? The Big Lebowski (Tuesday, September 29th,
7 pm
), Pretty Woman (Wednesday, September 30th,
7 pm
), and Jerry Maguire (Thursday, October 1st,
7pm
) For social distancing rules, ticket prices and more, please click
here
. Plus they are always adding things, so check again for fun. California Coastal Cleanup every Saturday in September (still a few days left to do a good thing!) This year marks the 36th annual California Coastal Cleanup — and, yes, this year things are different. Instead of public events throughout California on a single day, you now have more of a chance to help. Though the self-done cleanups officially take place each Saturday throughout September, you can do the right thing for Ventura's beaches any day you like. For more info, please click
here
.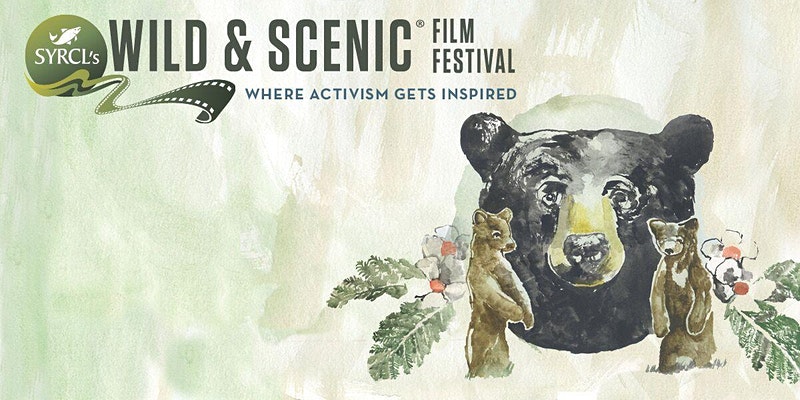 Ventura Land Trust Wild & Scenic Film Festival Date: Friday, October 16th, 7 – 9 pm (and on) If you've never attended the Ventura Land Trust's Wild & Scenic Film Festival, now is the time to remedy that sore mistake. First, you'll see films of heart-stopping action and beauty. Second, you'll help support an organization that does wonderful things for our community — including preserving our local hillsides so that generations to come can enjoy, and understand the importance of, wild lands. Yes, the film festival is virtual this year — allowing you to participate in their online auction and watch the films in your jammies. Tickets include extras like treats from
We Bee Poppin
and and beer from
Topa Topa Brewing Company
. Can't make it on the 16th? You can watch the films anytime for five days following the event. Get those tickets
here.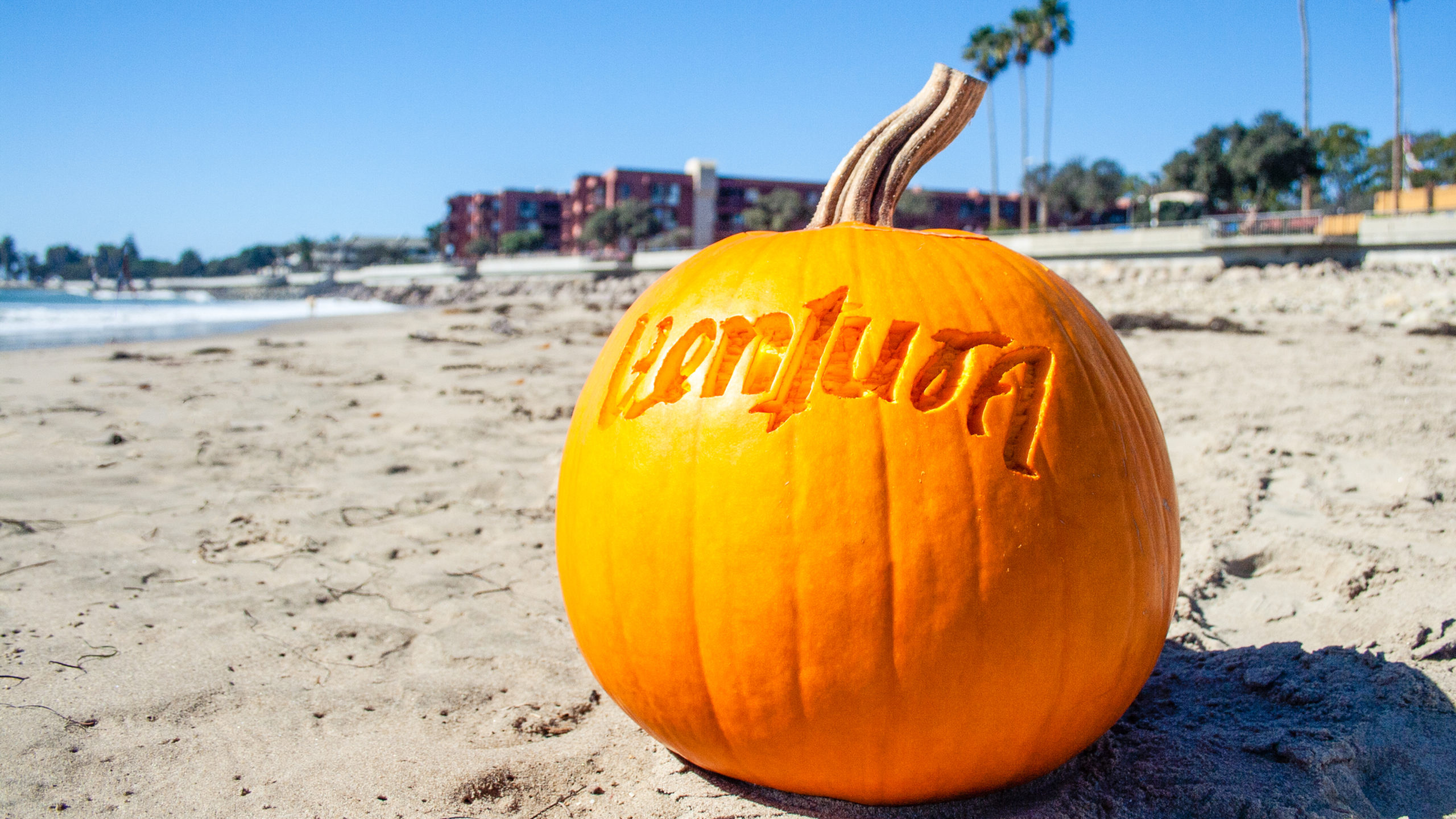 McGrath Brothers Great Pacific Pumpkin Patch
Dates: October 1st through October 31st , 9 am to 6 pm We're so sorry, but because of Covid there will be no door-to-door trick or treating in Ventura this time around (find out more
here
). But happily, some childish (adultish?) joys remain the same. The McGraths are fifth generation Ventura County farmers, and they host a fine pumpkin patch, with tractor drawn hay rides, farm animals and, yes, many, many pumpkins. Their pumpkin patch is located along Olivas Park Drive between Victoria Avenue and Telephone Road (5100 Olivas Park Drive). Social distancing and mask rules apply, please. Island Packers Fall Migration Pelagic Trip Date: Saturday, October 3rd, 7 am to 6 pm One day only, a unique chance to explore Ventura's offshore waters far beyond the reach of most day trips. Pelagic birds and marine mammals — whales, Orcas, playful, soul-stirring dolphin pods; no telling what wildlife you'll see. And no one is better at finding it than Island Packers' boat captains. The boat depart from Ventura Harbor. Visit Island Packers'
website
to book your reservation.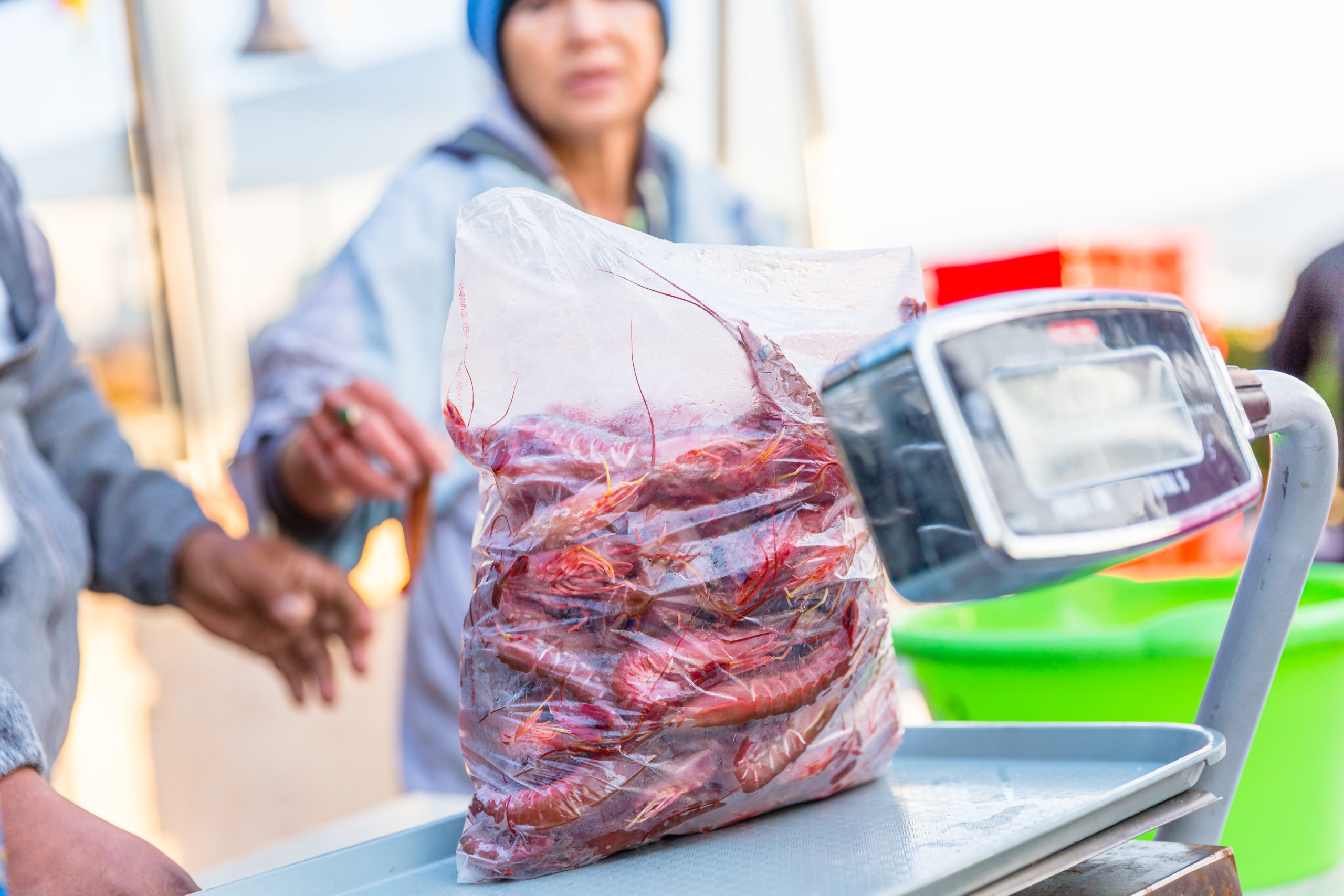 Farmers Market(s) Date: Wednesdays and Saturdays Local farmers bring the freshest fruits, vegetables, herbs, honey, eggs, nuts, cheese, olive oil, fruit juices, jams and jellies (among other items) you ever laid taste buds on. Oh, right. Also fresh baked bread and tasty ethnic foods, ready to go. The Midtown Ventura Farmers Market is held Wednesdays from 9 am to 1 pm at the Pacific View Mall (3301 North Main Street, West parking lot, near Red Robin Restaurant). The Downtown Ventura Market — part of Ventura since 1986 (running without interruption) — is open Saturdays from 8:30 am to noon at the corner of Santa Clara and Palm Streets. Yes, they have modified their operations for your safety. Please click
here
.
Fisherman's Market
, Ventura Harbor Village Date: Saturdays, 7:30 am to 11 am (weather dependent) You won't find fresher seafood because it comes right off the boat to the small pier behind Andria's Seafood Restaurant & Market (1449 Spinnaker Drive). The official word is the Market runs from 7:30 am to 11 am, but the unofficial word is to get there early — because they often sell out. Inside tip; you can also order the catch online ahead of time. Learn about online ordering — and Ventura's hardworking fisherfolk —
here
.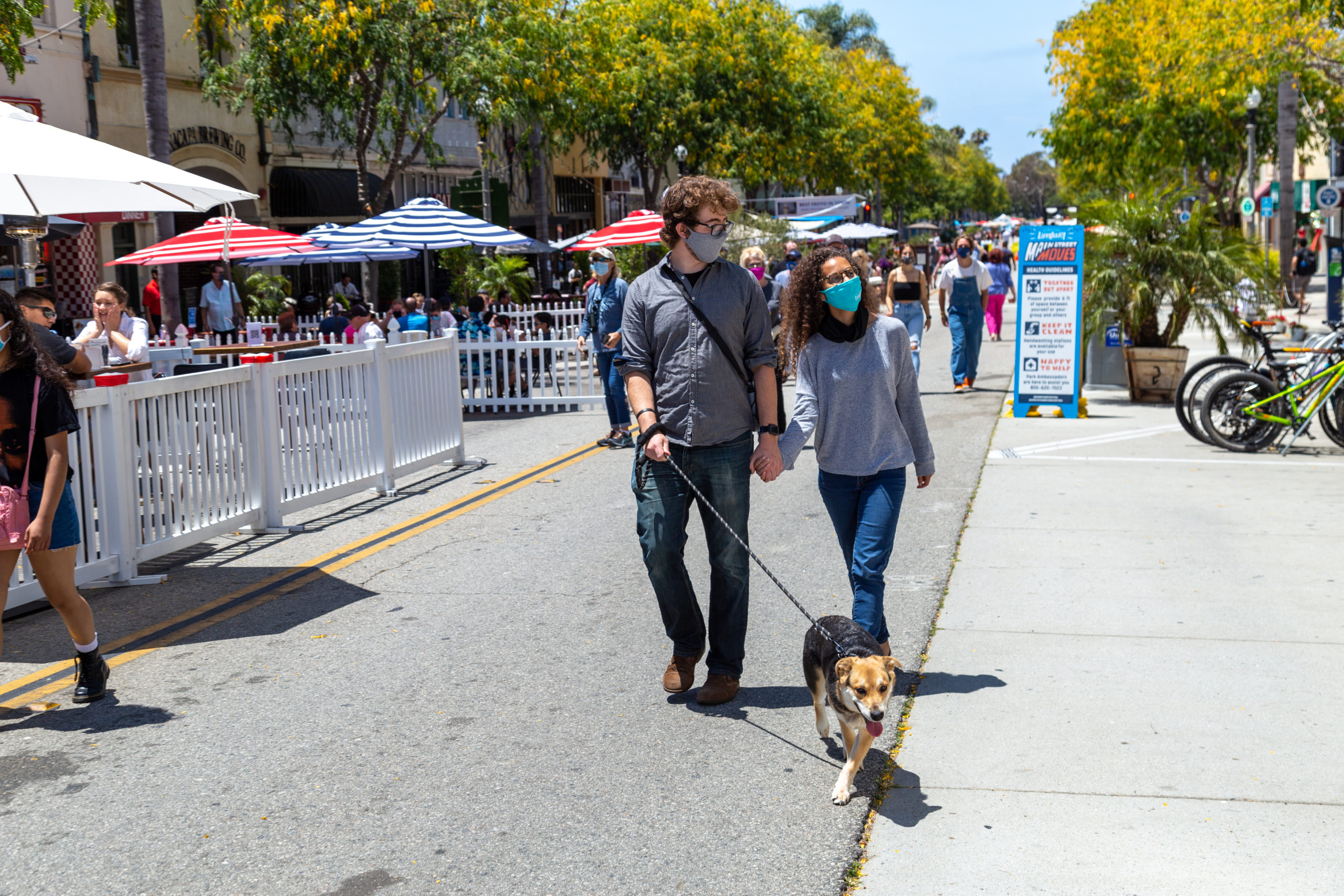 Europe by the Sea Dates: Through October (and on into February) Definitely worth a note…
Main Street Moves
began in June. What is it? Five blocks of Ventura's downtown Main Street — from the San Buenaventura Mission up to Fir Street — are closed around the clock to motor traffic. What does it mean? Restaurants are offering outdoor seating. Retail stores are moving some of their goods out to the sidewalks. There are tables (with umbrellas) here and there for — lovely — simply lounging and people watching (city workers kindly keep them clean). There are hand sanitation stations and port-o-potties. On a soft Ventura evening, there is a European feel in the air… All of it to allow for social distancing, and the safety and comfort of our visitors and residents. And please kindly wear a mask. Shopping, dining, hiking, beach-going, beer-quaffing, wine-tasting, and all manner of fun in the sun (because that's what Ventura does best). Want to know (almost) everything about Ventura? Please order our FREE 2020 Ventura Inspiration Guide
here
.
Discover More
Get to know Ventura, and discover the best things to do around the city.
Ventura Partners With