Posted: Wednesday, Nov 4th, 2020
What's Happening in Ventura in November…
by Visit Ventura
The world has (rightly) slowed, but it hasn't stopped. With mask wearing (thank you) and social distancing (thank you) factored in, there's still plenty happening in Ventura in November. Ventura has concerts beside the sea, never-before-offered trips to the Channel Islands, new art to enjoy (for free), seafood and farmers markets heavy with local largesse and more. All this fun, while still doing the right thing for all of us. And helping Support Ventura, giving a needed boost to the small businesses we all love.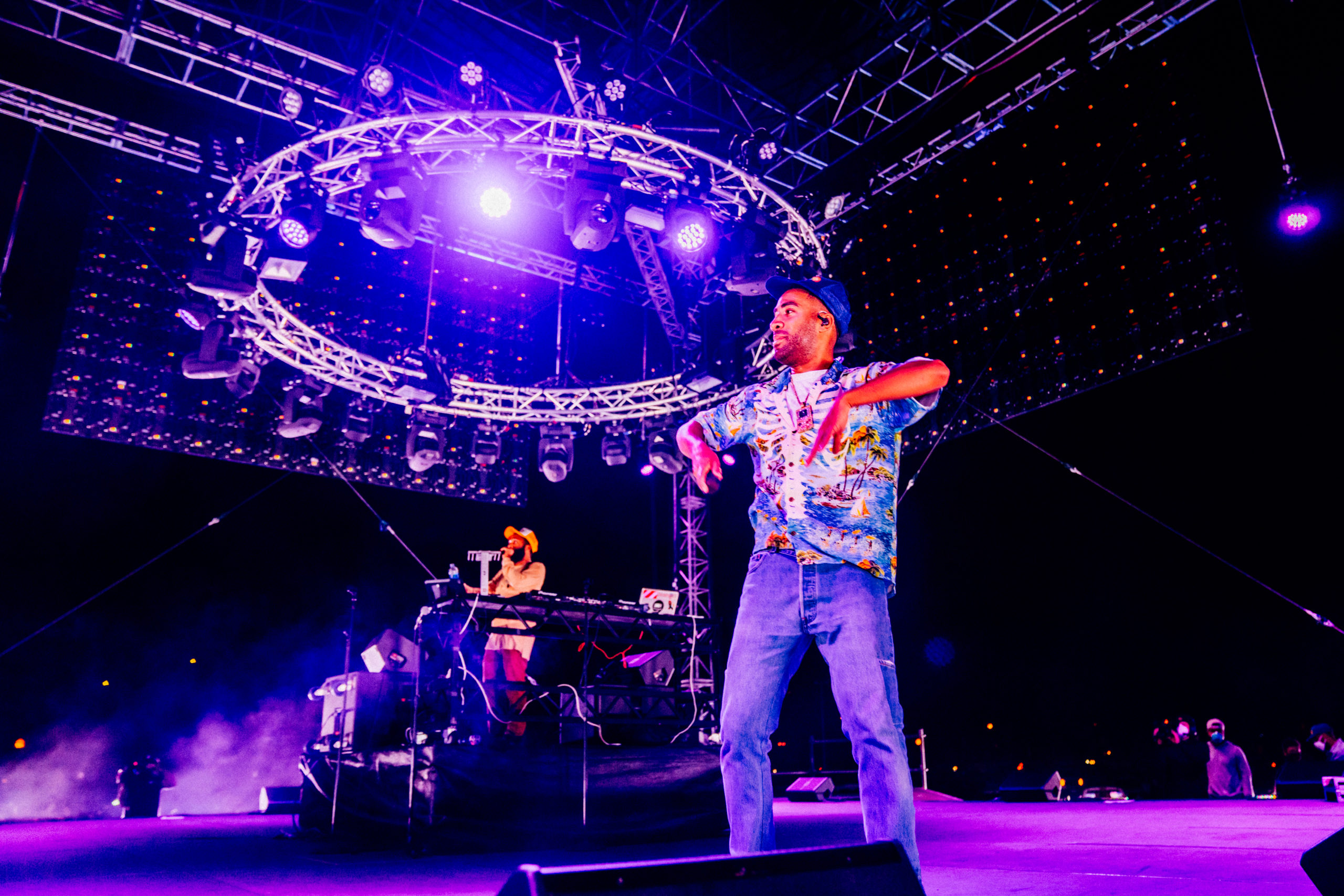 Concerts and Movies (and over One Million Holiday lights) in Your Car Dates: Please see below
Sweeping lights, thundering drums, strutting singers, screaming guitars… yep, live music still lives when drive-in morphs with live concert; the experience enhanced by huge screens, booming sound systems, live aerial drone footage, and a sense of, well, wholly unconventional fun. CBF Productions has been putting on concerts/movies in your car at the Ventura County Fairgrounds all summer long (Super Duper Kyle, Fishbone, Ozomatli and Rey Fresco, Third Eye Blind, Sublime, Snoop Dogg) and they're heading on into Fall. On the November docket, concerts by 311 (two shows on Saturday, November 14th,
5:30 pm
and
8:30 pm
), Kascade (
Friday, November 20th, 8 pm
), Bush (
Saturday, November 21st, 8-11 pm
) and Yachtley Crew (
Friday, November 27th, 8 pm
). Movies by the sea? Star Wars: The Rise of Skywalker (
Friday, November 6th, 7 pm
), Pixar's Onward (
Saturday, November 7th, 7 pm
), Elf (
Tuesday, November 10th, 6:30 pm
), Cars (
Wednesday, November 11th, 6:30 pm
), The Rocky Horror Picture Show (
Friday, November 13th, 7 pm
), Knives Out (
Wednesday, November 18th, 6:30 pm
), and The Wizard Oz (
Thursday, November 19th, 6:30 pm
). And likely more movies on the way. And the Holiday lights? CBF just announced big plans for this Holiday season. From November 22 through January 2nd, they'll be hosting "Holidays in Your Car" at the Ventura County Fairgrounds. What does this mean? The happy symphony of Holiday tunes illuminated by over one million LED lights, Holograms, lasers and Projection Mapping (high-end projectors throw special computer-generated images all about you). Think Clark Griswold on amphetamines.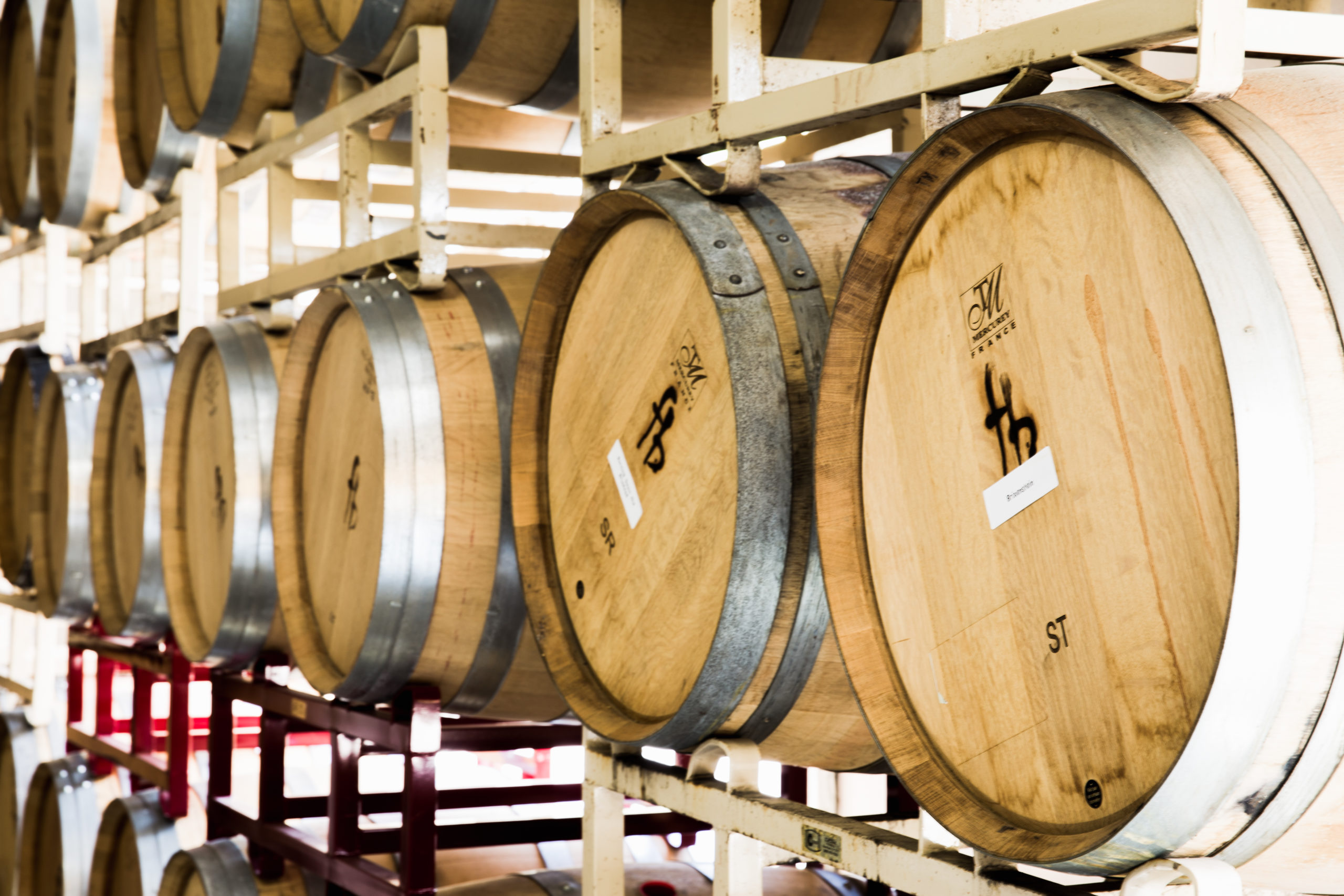 Four Brix Winery + the Chz Guy = Memorable (Virtual) Wine and Cheese Pairing Date: Wednesday, November 18th, 6 pm
Cheese laced with Italian Black Truffles from Umbria paired with a 2016 Grenache? Or perhaps a Sage Derby from Shropshire, England? Taste fine local wines (courtesy of Four Brix) and fine imported cheeses (courtesy of Fritz Leon, the Chz Guy) in, yes, the comfort of your home. For information, please call 805-746-1224 (the Chz Guy) or 805-256-6006 (Four Brix Winery).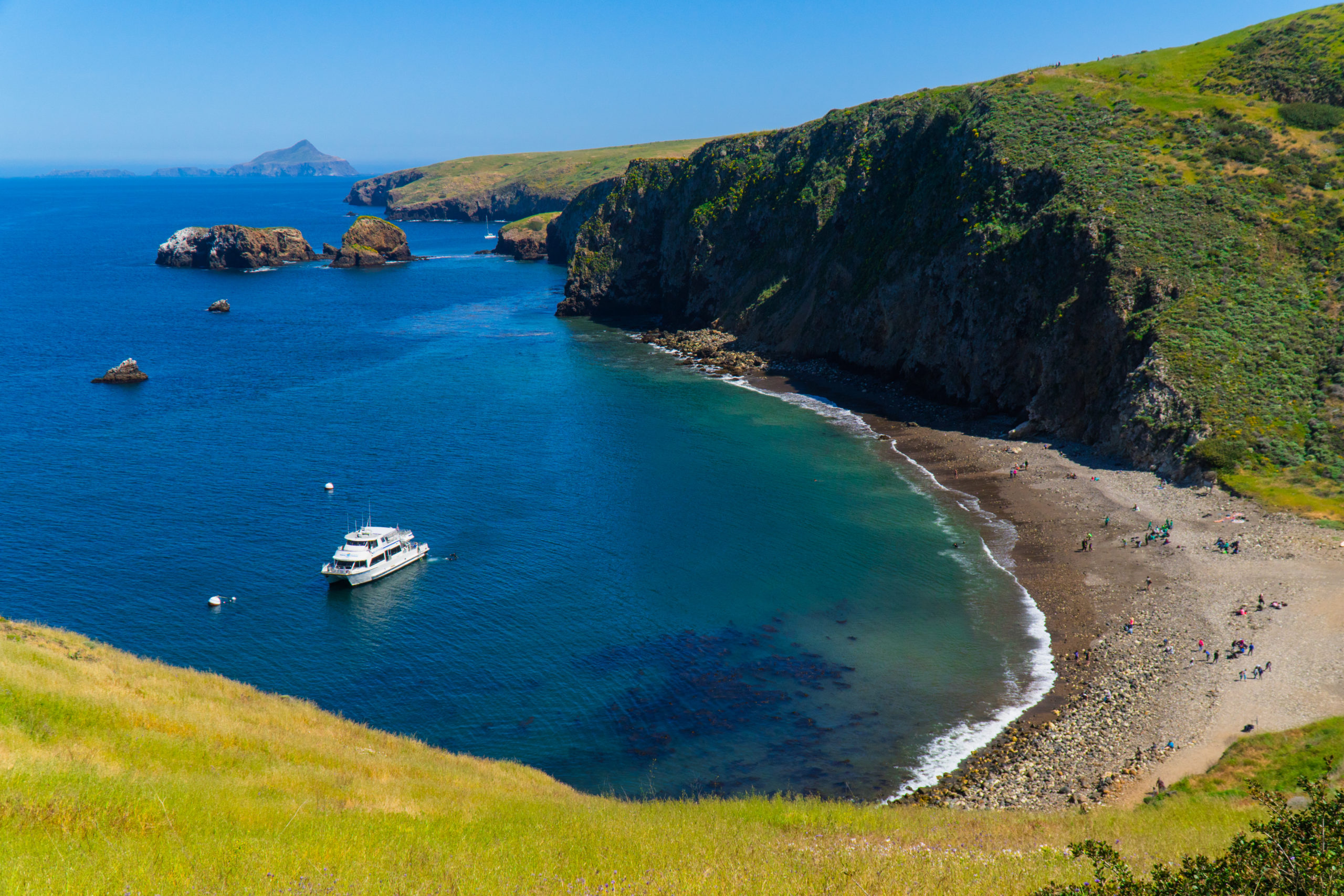 Island Packers Cruises Special Multi-Island trips Date: throughout November
Island Packers is offering two special day trips, throughout November. One takes adventurers (that's you) to Prisoners Harbor on Santa Cruz Island, where you will first get a memorable gawp at the innards of Painted Cave (Island Packers' nosing their 64-foot catamaran into one of the largest known sea caves on the planet), before disembarking at Prisoners Harbor for roughly three hours of beach lounging, swimming and exploring. The second trip combines the unique two-fer of Santa Cruz Island and Anacapa Island; first a stop at Prisoners Harbor on Santa Cruz and then on to Anacapa. It's the rare chance for photographers/birders/adventurers to hike on two islands in one day. Island Packers boats depart from Ventura Harbor. Please visit their
website
to book your reservation. And right around the corner,
Winter Whale Watching
season begins December 26th (and runs through mid-April). And no one is better at finding these gentle giants than Island Packers' boat captains.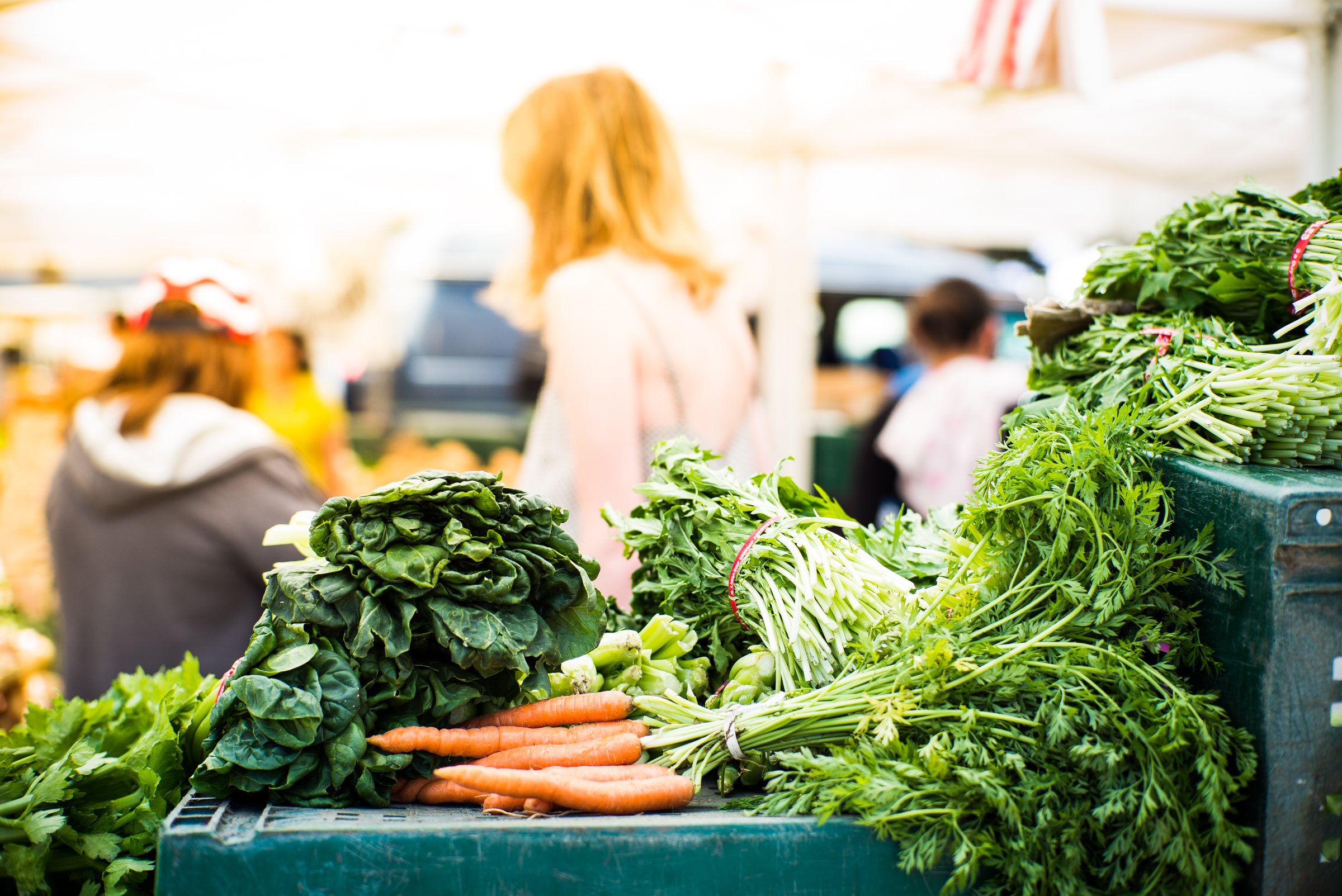 Farmers Market(s) Date: Wednesdays and Saturdays
Local farmers bring the freshest fruits, vegetables,herbs, honey, eggs, nuts, cheese, olive oil, fruit juices, jams and jellies (among other items) you ever laid taste buds on. Oh, right. Also fresh baked bread and tasty ethnic foods, ready to go.The Midtown Ventura Farmers Market is held Wednesdays from 9 am to 1 pm at the Pacfic View Mall (3301 North Main Street, West parking lot, near Red Robin Restaurant). The Downtown Ventura Market — part of Ventura since 1986 (running without interruption) — is open Saturdays from 8:30 am to noon at the corner of Santa Clara and Palm Streets. Yes, they have modified their operations for your safety. Please click
here
.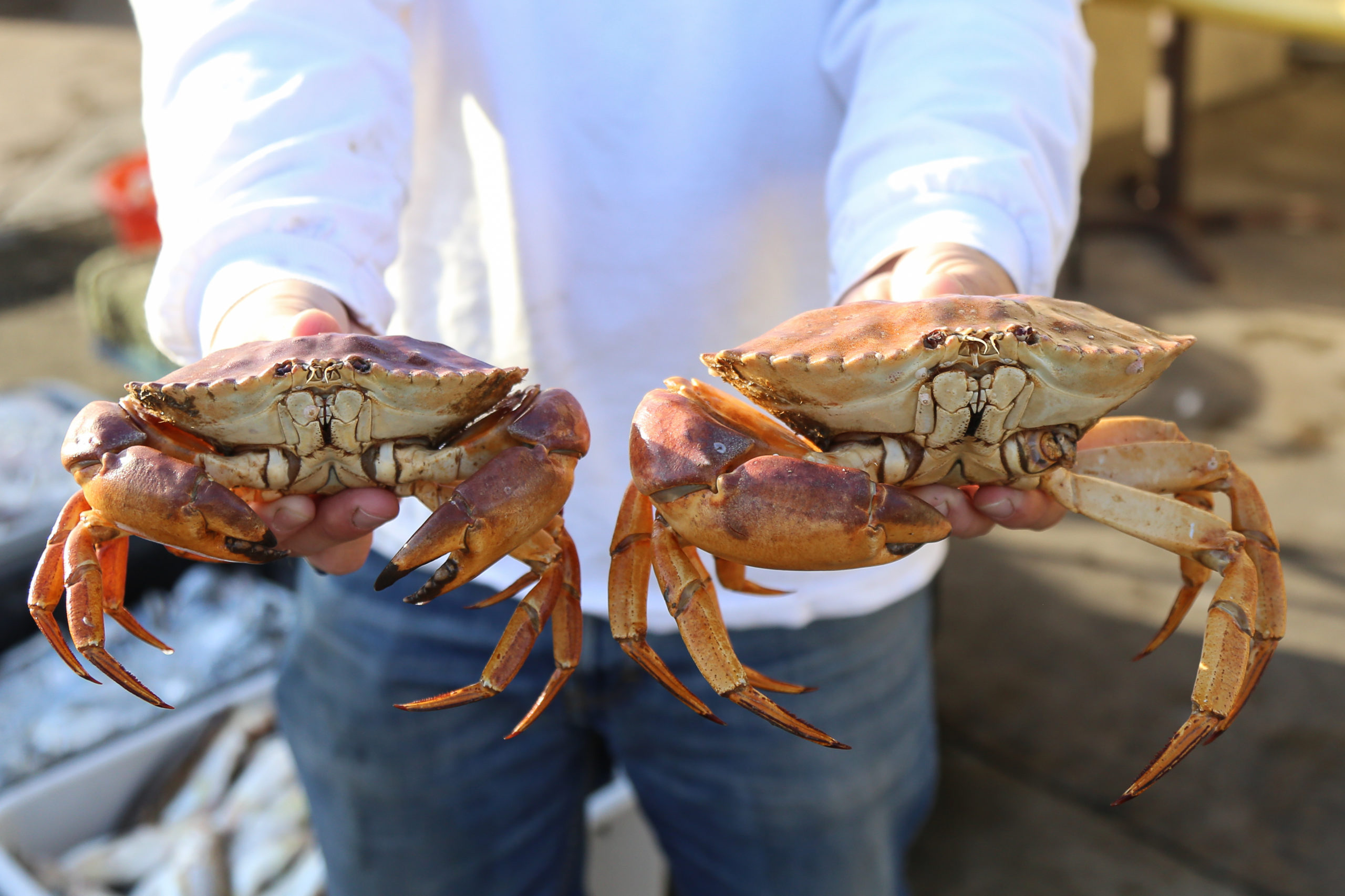 Fisherman's Market, Ventura Harbor Village Date: Saturdays, 7:30 am to 11 am (weather dependent)
You won't find fresher seafood because it comes right off the boat to the small pier behind Andria's Seafood Restaurant & Market (1449 Spinnaker Drive). The official word is the Market runs from 7:30 am to 11 am, but the unofficial word is to get there early — because they often sell out. Inside tip; you can also order the catch online ahead of time. Learn about online ordering — and Ventura's hardworking fisherfolk —
here
.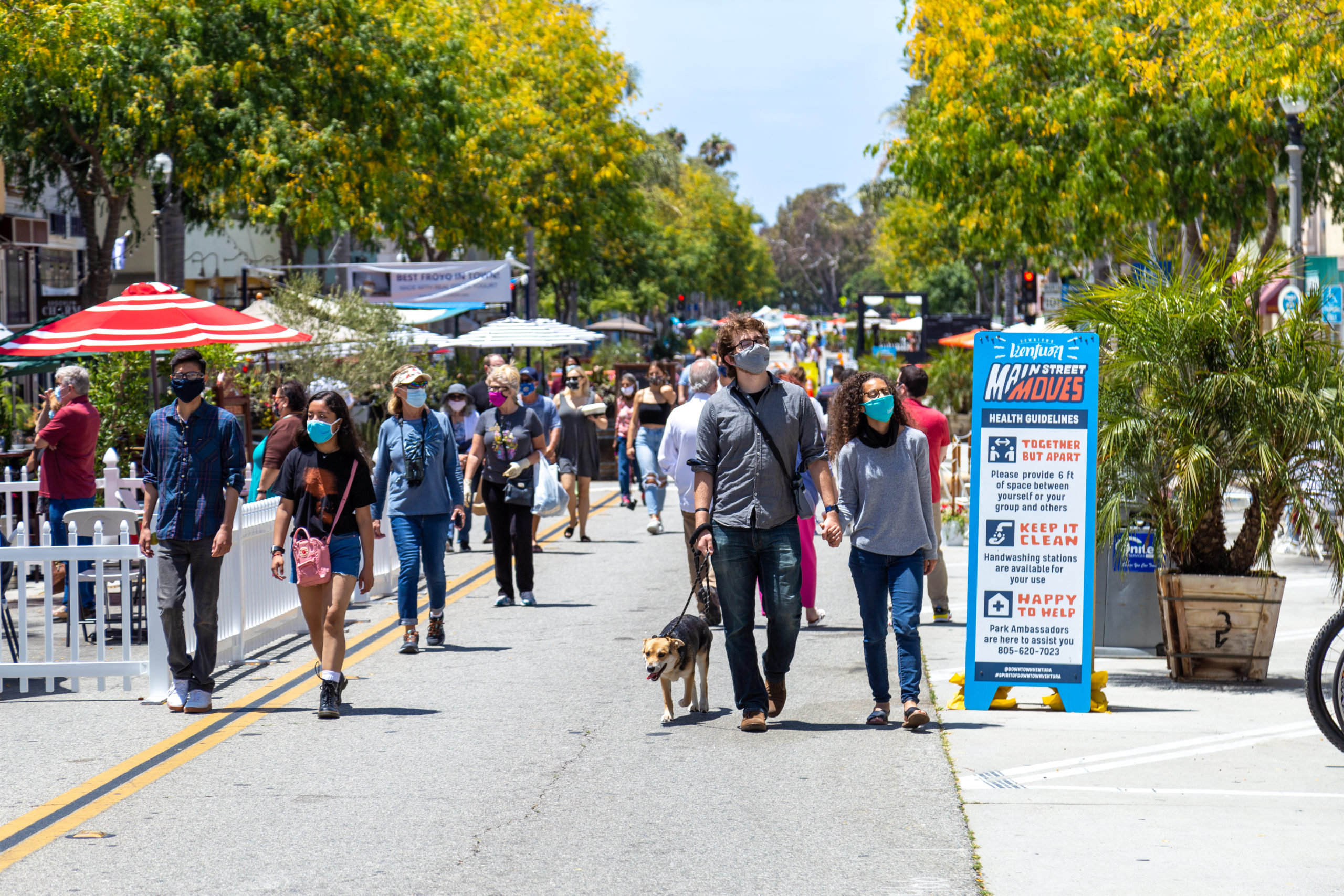 Europe by the Sea Dates: Through November (and on into February)
Definitely worth a note…
Main Street Moves
began in June. What is it? Five blocks of Ventura's downtown Main Street — from the San Buenaventura Mission up to Fir Street — are closed around the clock to motor traffic. What does it mean? Restaurants are offering outdoor seating. Retail stores are moving some of their goods out to the sidewalks. There are tables (with umbrellas) here and there for — lovely — simply lounging and people watching (city workers kindly keep them clean). There are hand sanitation stations and port-o-potties. On a soft Ventura evening, there is a European feel in the air. All of it to allow for social distancing, and the safety and comfort of our visitors and residents. And please kindly wear a mask.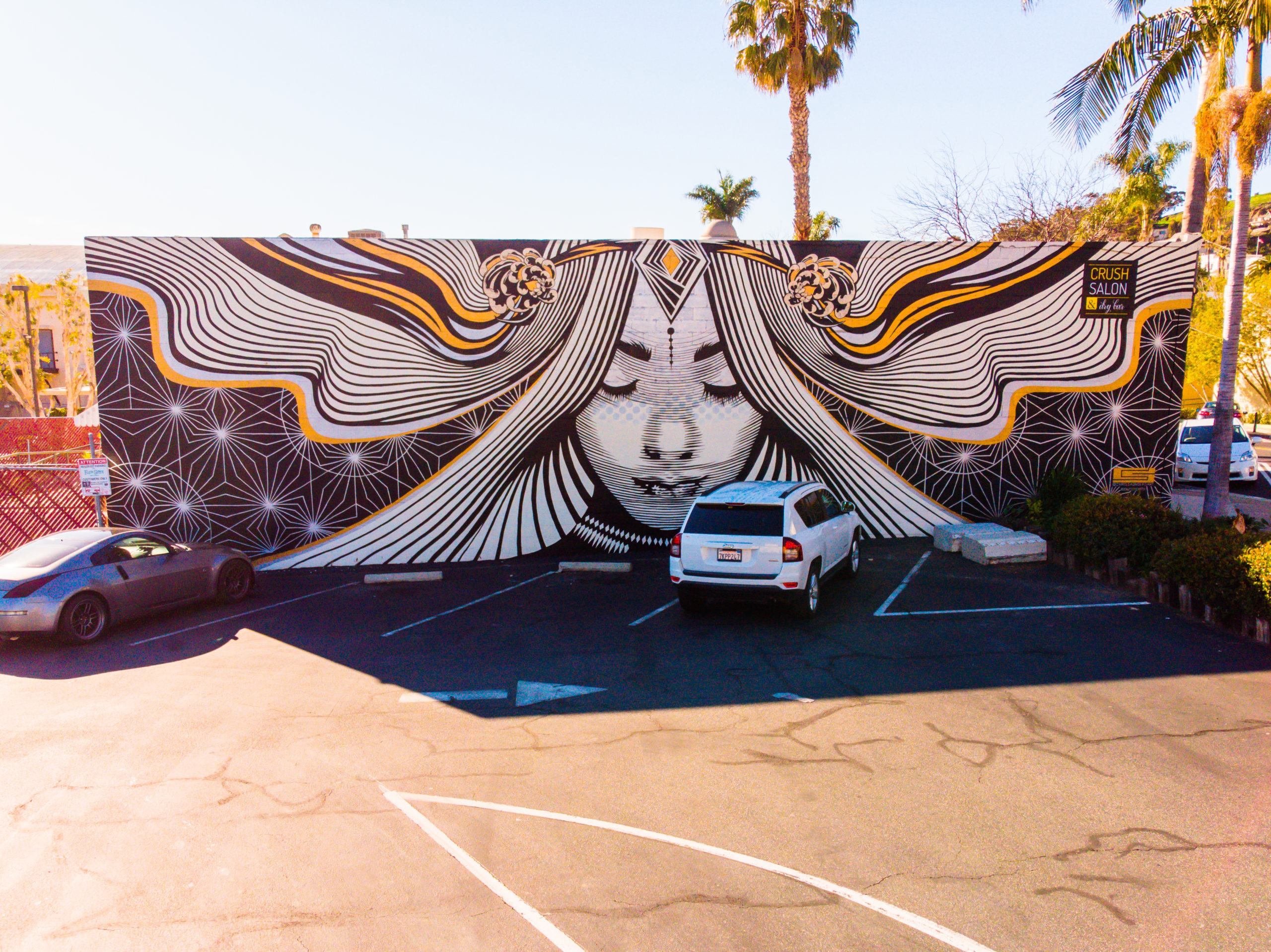 Sure, you could do this any month, but it seems like beautiful murals are being added to Ventura's landscape on an almost monthly basis, including the brand new mural "Heart Center," a 17-foot (tall) by a 22-foot expanse of loveliness painted by artist Carly Veronicaby on the side of the American Mattress Man building (2323 East Main Street). Just rent an electric bike from
Ventura Beach E Bike
(conveniently located downtown on California Street) and head out on your adventure; in Ventura, inspirational street art is everywhere (click here to plan out your tour). It's a gloriously kaleidoscopic adventure; from a stylish version of the Shinto solar goddess Amaterasu, to a 100 ceramic tile collage depicting 150 years of Ventura history, to, along Ventura Avenue, a string of lovely explosions of color often covering entire walls. Start your Ventura mural tour anywhere (it is about creativity), but it might be wise to finish it with Amaterasu, for she shares a parking lot with F
luid State Beer Garden
 and some of Ventura's best pizza.
Discover More
Get to know Ventura, and discover the best things to do around the city.
Ventura Partners With