Posted: Wednesday, Jul 1st, 2020
What can I do in Ventura on the Fourth of July?
We all know this is not our conventional Fourth of July. Here in Ventura, COVID-19 has changed many things. Most important, it has made the safety of Ventura's visitors and residents the number one priority. With safety in mind, many of Ventura's traditional Fourth of July events have been canceled, from the Fourth of July Parade to the fireworks show at Ventura College. And, just announced, our beaches (and parking and public restrooms at those beaches) will also be
closed for the July 4th weekend
, beginning Friday, July 3 at 5 am and ending on Monday, July 6th at 5 am. The beach closures apply to all beaches in Ventura County — City, County and State. We apologize for the disappointments and inconveniences. But again, it is about the safety of all. We are all in this together. But here's the good news (because there always is good news somewhere). Here in Ventura, there's still plenty of room to celebrate — and improvise — on the Fourth. Just please wear a mask while you are doing it. Yes, wearing a mask is now a California-wide mandate; face coverings are now required in common and public indoor spaces, and outdoors when distancing is not possible. But, while a mandate, it is also simply a heartfelt request, based on the latest science, asking us to do what is best for everyone. And a friendly reminder. Fireworks are illegal in Ventura. They also cause fires. Please respect the law — and protect our town. Thank you, and now to the fun… Eat Outdoors (here in Ventura, it's a lot easier now)… Ventura has always been about being outdoors. We bask in sunny warmth almost all year. And now, with COVID-19 concerns (and the closure of indoor restaurants for the next three weeks), Ventura is putting our outdoors to good use. From downtown Main Street (
now closed to traffic
so restaurants can put tables out in the street) to Ventura Harbor's
Seaside Takeout Zone
(buy takeout at a Harbor restaurant, and walk to the designated grass area at the north end of the shops and restaurants), outdoor dining options in Ventura are limited only by your imagination. Take a
Tony's Pizzaria
pizza to Plaza Park (in front of the Post Office on Santa Clara Street) and eat it, still hot, in the shade of a Moreton Bay Fig. The tiny
Harbor Cove Cafe
, at the edge of Ventura Harbor near the end of Spinnaker Drive, has the kind of burger you remember as a kid — and it tastes even better at a sun-splashed picnic table looking out at the boats. Maybe You Don't Feel Like Barbecuing… For July 4th, the Aqua Breakfast Bar/Lounge at the
Crowne Plaza Ventura Beach
is serving up hot dogs and burgers poolside.
Marshall's Bodacious Barbecue
offers up some of the best bbq you've ever tasted — any day of the year. Got a clan with you? Marshall's sells heaping family-style platters of tri-tip, chicken, ribs and sides. Want to innovate a little with your bbq?
Santa Cruz Market
is off the tourist track but on the local radar because their deli serves great Mediterranean and Middle Eastern fare — their shawarmas are mouthwatering; chicken, lamb and tri-tip cooked perfectly, cut thin, and served in a saucy wrap. They also have an astonishing selection of beers.
Peirano's Market
is offering specials on delicious homemade barbecue sides, from potato salad to Italian pasta salad (please order before Friday, July 3 at 2 pm). Ride a Bike In Ventura, there are plenty of cycling options. But if you're with your family, or just looking for a beautiful easy ride, Ventura offers two safe and scenic bike paths, both of them easily accessible from Downtown Ventura and suited for any level, including kids (though, also true, the kids sometimes dust you) Starting at
Emma Wood State Beach
, the
Ventura Pacific Coast Bikeway
stretches along the open coast for a smooth, flat 12 miles to Carpinteria, ideal for taking in the pristine Rincon. Another paved bikeway,
the Ojai Valley Trail
(19 miles one way), weaves along the shady Ventura River to Downtown Ojai (you don't have to go that far), with a view of the surrounding Los Padres Mountains the whole ride. Bike rentals — and lots of great advice — are available at the
Ventura Bike Depot
, conveniently located between both trailheads. For an innovative cycling option, take a self-guided
mural tour
of Ventura's street murals. In Ventura, inspirational street art is everywhere. Think of Ventura as The Louvre, but without a ceiling and unamused security guards. Ride your bike, or just walk (many of the murals are within walking distance of each other).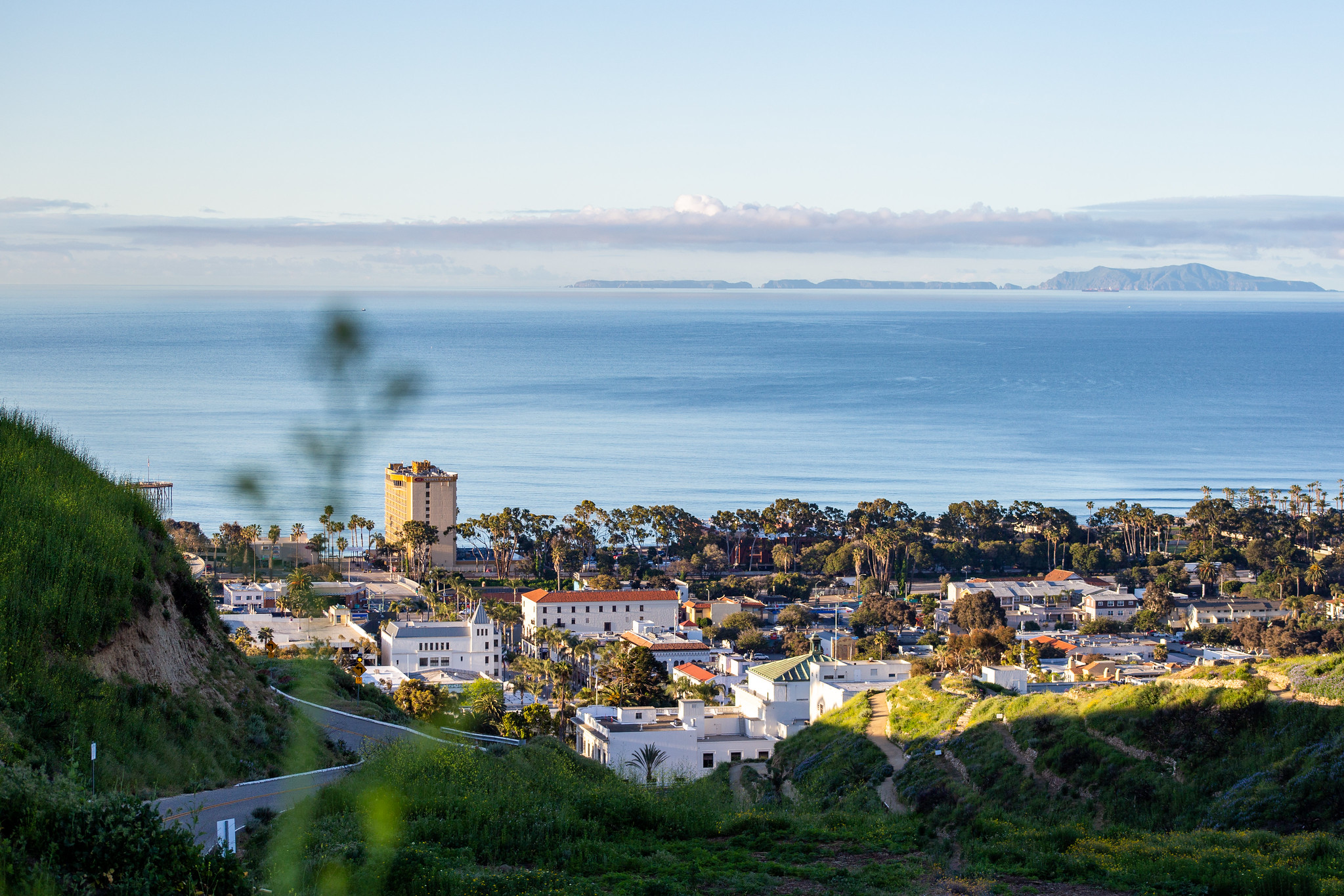 Take a Hike So many options. True, the
Ventura Botanical Gardens
are closed on July 4th — but they
are
open (9 am to 5 pm) the day before and, happy coincidence, on Fridays visiting the Gardens is free (on most days there's a $7 entry fee). Located just below Grant Park, the Ventura Botanical Gardens offer a stunning wander among the loveliness of five Mediterranean climate zones (some 160-plus species). There's a small Mediterranean pine forest (about 60 trees), a small Eucalyptus forest (7 species), coastal sage scrub, chaparral, and a spectacular ocean panorama. Head for the equally panoramic hills in
Arroyo Verde Park
. Arroyo Verde is a local favorite, some 132 acres of land where it's easy to find a pensive moment alone. Start in the grassy area and then head for the hills. From high in the hills, the sweeping seascapes are soothing. You'll also get some exercise too.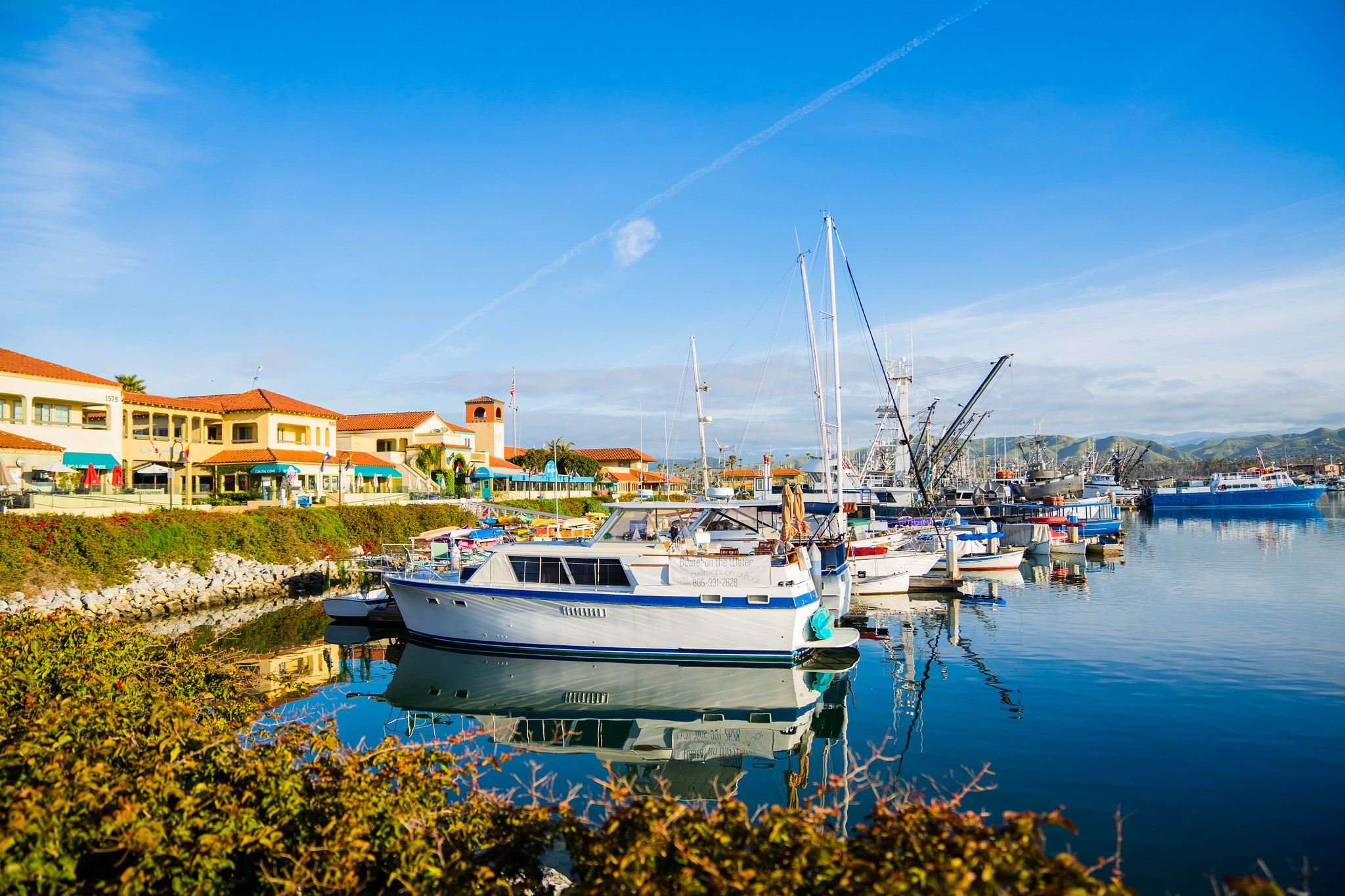 Get Take Out to Go — and Picnic Someplace Special… Again, you can eat delicious seafood and gaze out at the boats, courtesy of Ventura Harbor's
Seaside Takeout Zone
.  Arroyo Verde Park has lots of green grass and a few scattered picnic tables — ideal for social distancing picnicking — though the Park is apt to be popular on the 4th. Precisely why you should always read to the end. This might be the best tip of all. Make it a long weekend; Arroyo Verde Park — and many other Ventura spots — will be blissfully empty come Monday. Then you can truly celebrate independence.
Discover More
Get to know Ventura, and discover the best things to do around the city.
Ventura Partners With