Posted: Tuesday, Oct 20th, 2020
On Takeout Tuesday: Ventura's Favorite Off-the-Beaten-Path Restaurants.
There is much to be said for taking the path less traveled. For you, yes. And also for the Ventura restaurants you kindly patronize.
On this Takeout Tuesday we asked our expert Ventura followers to look beyond Ventura's downtown choices and tell us their Off-the-Beaten-Path favorites so that we might all patronize new discoveries — or, shhhhhhhhhh, rediscover possibly neglected favorites.
And never has it been more important to Support Local. Now, with the Holidays behind us and the slow times of January and February before us — and, yes, a pandemic amongst us — Ventura needs to do everything we can to give love to our Ventura restaurants. And all our Ventura businesses. Please. Support everything. Ventura's restaurants, bookstores, farmers, fisherfolk, vintners, brewers, mechanics, florists (yes Valentine's Day is coming, though any day is a fine day for love), and on. We realize so many are struggling, but if you can do something to help, even the smallest thing, please do what you can to Love Ventura.


Ventura has been running with "Takeout Tuesdays" since March. Yes, ten months. And Ventura's restaurants — most of them owned by our friends and neighbors, because we're that kind of town — sorely need our help. So please, let's keep the Ventura Love going. On Takeout Tuesday — or, for that matter, any day of the week — please do what you can to help, whether it's buying a taco to go, or treating your whole family to dinner. It all matters.
Ventura has so many great restaurants scattered about town. If you're a local, you likely know them (and maybe you kindly participated in our poll and nominated them). If you're a visitor, well this is your chance to eat where the locals eat, affordable places with great food in neighborhoods you might not normally see.
Below, courtesy of our savvy followers, Ventura's top off-the-beaten-track restaurants.
Offering a win-win proposition.
A tasty win for you.
And a community win for the kindness of Supporting Ventura.

So. As far as our results, you can see what happened. Yes, Two Trees Restaurant and Taps, Corrales Mexican Food, Kao Ramen by Mama, and Lalo's Fast Food emerged at the top. But honestly that's not the important part. Just look at the rest. We're not pollsters but we can draw a logical conclusion. There are literally dozens of great local restaurants in Ventura. And so here they are, laid out for you (courtesy of our loyal locals).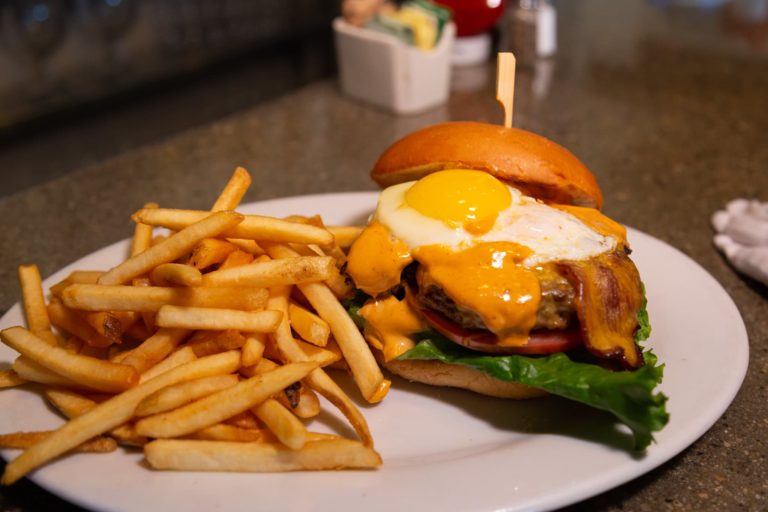 You've got your sampling work cut out for you. We've all got our sampling work cut out for us. How wonderful.
And — because it bears repeating — each time you give one of these restaurants a try, everyone benefits.
View this post on Instagram

Shopping, dining, hiking, beach-going, beer-quaffing, wine-tasting, and all manner of fun in the sun (because that's what Ventura does best). Want to know (almost) everything about Ventura? Please order our FREE Ventura Inspiration Guide here.
Discover More
Get to know Ventura, and discover the best things to do around the city.
Ventura Partners With