Posted: Friday, Aug 20th, 2021
What Can I Do in Ventura, California?
We get that question A LOT and it always makes us smile. Why? Because the question could easily and tidily be answered with another question.
What can't you do in Ventura?
But answering a question with a question isn't very helpful — and it might even be a tad snide — so we'd like to give you a little more of an answer.
Below, short and sweet and helpful, a few things to do in Ventura, California…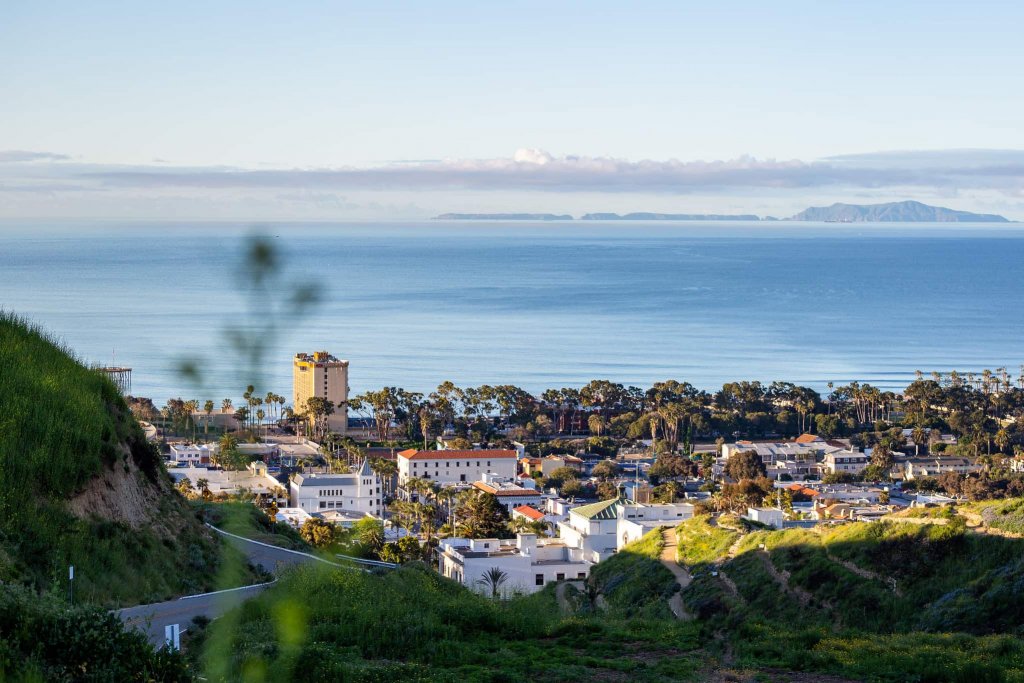 Harmon Canyon is a lovely 2,100 acre (and growing) nature preserve on the edge of town.

Think about a self-guided Mural Tour. By foot or by bike, it's a fun way to see some local art and learn some local history. It can be as short or long as you like. If you decide to go a long, you can rent bikes at Ventura Bike Depot

or Ventura Beach E-Bike.

Eat at Paradise Pantry

. Their ingredients are fresh and local. They also have a lovely (and extensive) wine and cheese shop.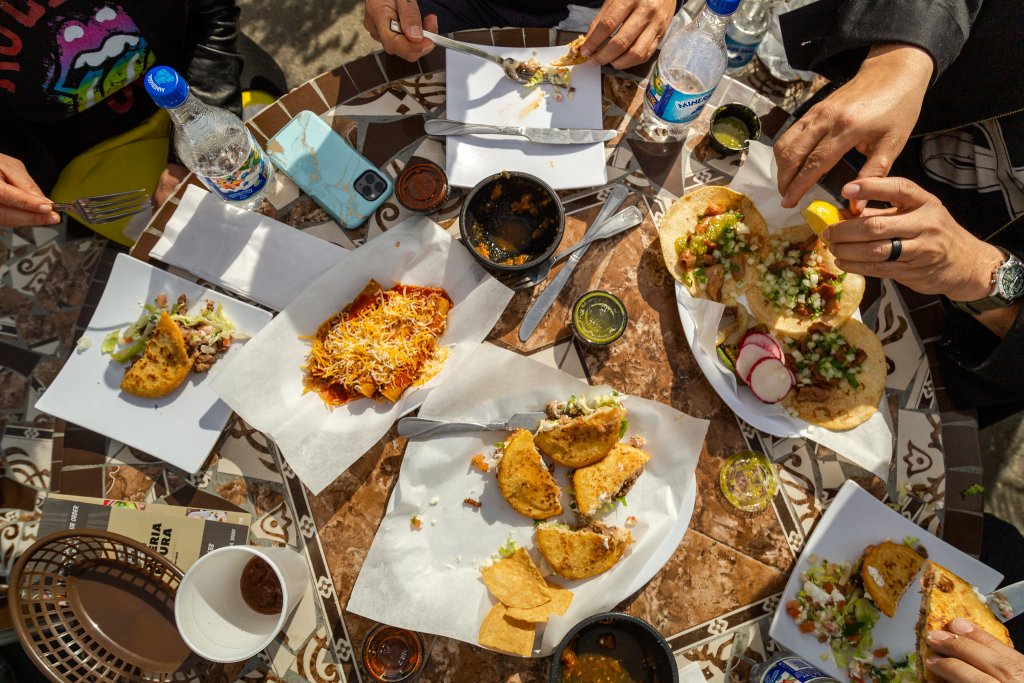 Explore the Taco District — a string of real deal Mexican restaurants that run the length of Ventura Avenue. Any of them are a win, but you probably shouldn't miss Taqueria Ventura Doña Raquel

's fish tacos.

Have breakfast at Cafe Nouveau

. It's a popular local spot for breakfast (and dinner). Their patio is lovely.

Try Rumfish y Vino

. Located downtown, just off our easily walkable, pedestrian only Main Street, they serve tasty Belizean dishes. They also have a lovely patio with a nighttime outdoor fireplace.

Stop in at Limon y Sal

. Located right on our pedestrian only Main Street, Limon y Sal has the trifecta of lovely architecture, colorful plates, and tasty cocktails.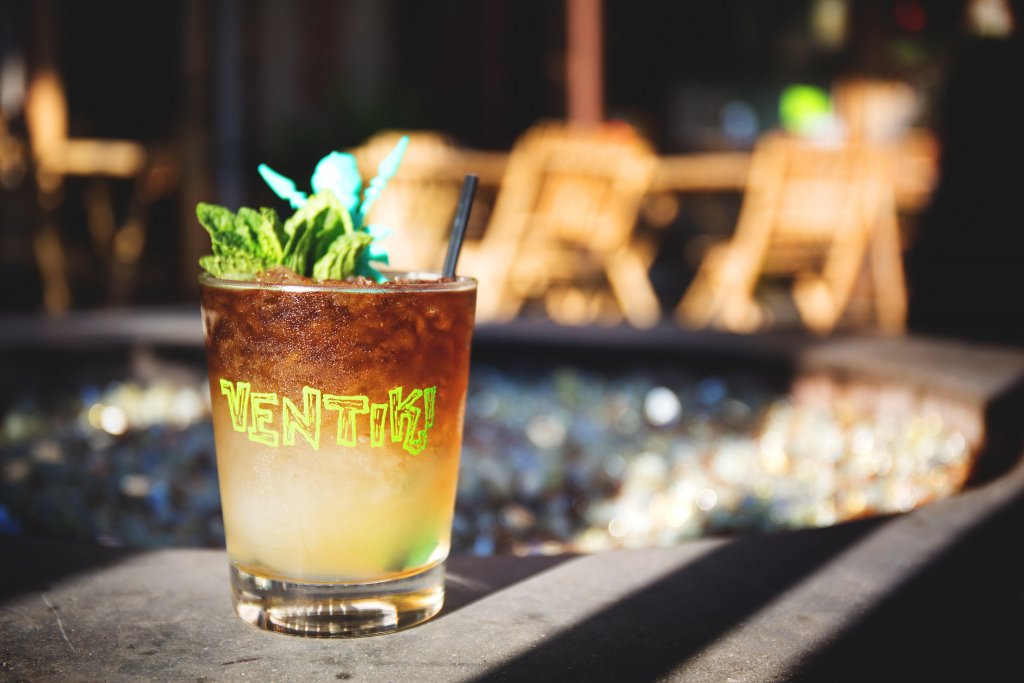 Just a block up the road, Ven Tiki Lounge & Lanai is a Polynesian themed bar with beautiful (and strong) cocktails.

Ventura Pier. Great place to have a taco and then walk to the end of the pier for the sunset. MadeWest Brewing Company is also here on the pier. Begging the question, Why leave? Ventura Harbor Village has fresh seafood with a lovely view of the harbor, as does Andria's Seafood Restaurant (right across the parking lot).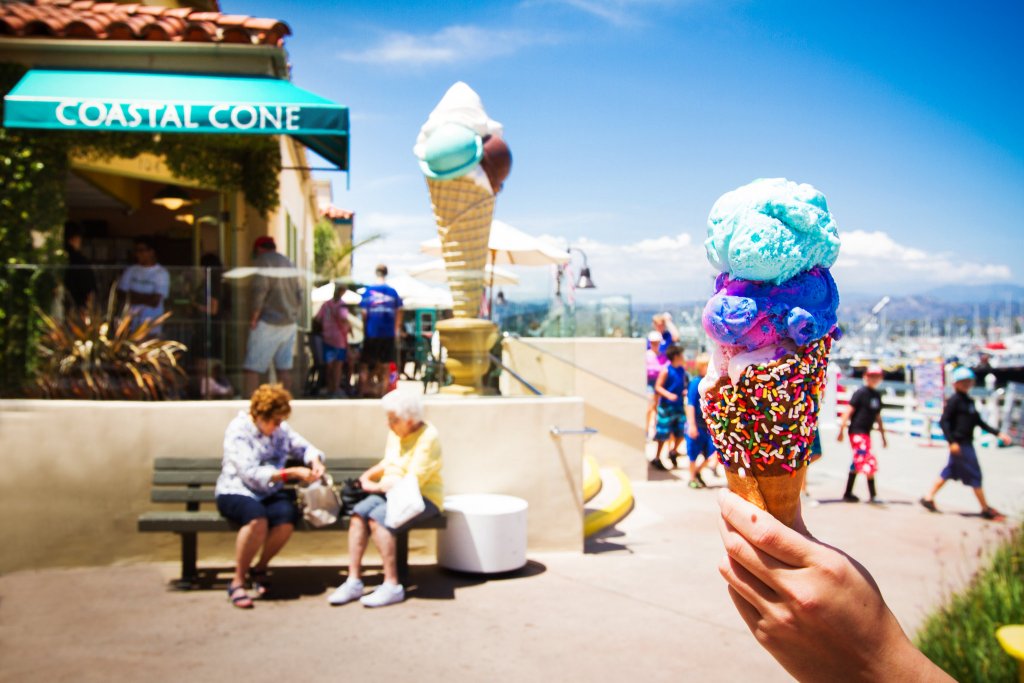 Coastal Cone is a two minute stroll from those two establishments. Believe it or not, their unicorn poop is very pleasing on the eye — and delicious.
Water's Edge Restaurant is a fun place for sunsets. Aptly named, they serve nicely presented dishes with a lovely sunset and harbor mouth view. .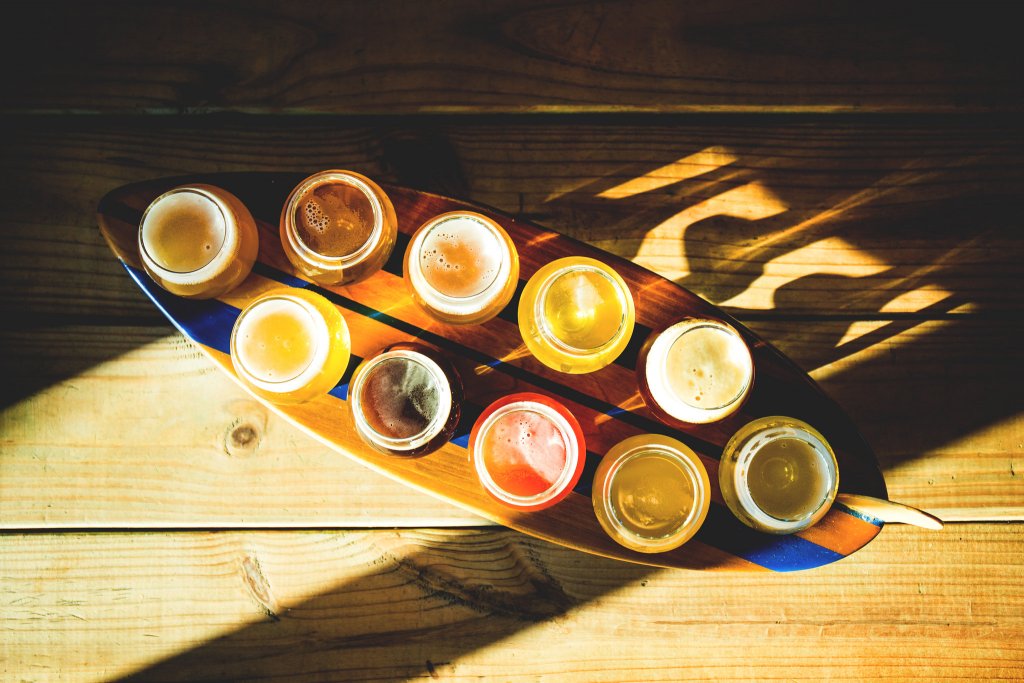 Beer? It's ridiculous. Poseidon Brewing

is a bit of a secret. Topa Topa has great beers and their Colt Street location has a great outdoor area. MadeWest Brewing Company has won a World Beer Award and, as mentioned, their taproom on the Ventura Pier has a view second to none — surfers and sunsets. Ventura Coast Brewing Company is located right downtown, and Transmission Brewing (perfectly paired with an adjacent Toppers Pizza) and Rincon Brewery are only a few minutes away. And there are plenty more. All of them manned by fun-loving, talented local heroes.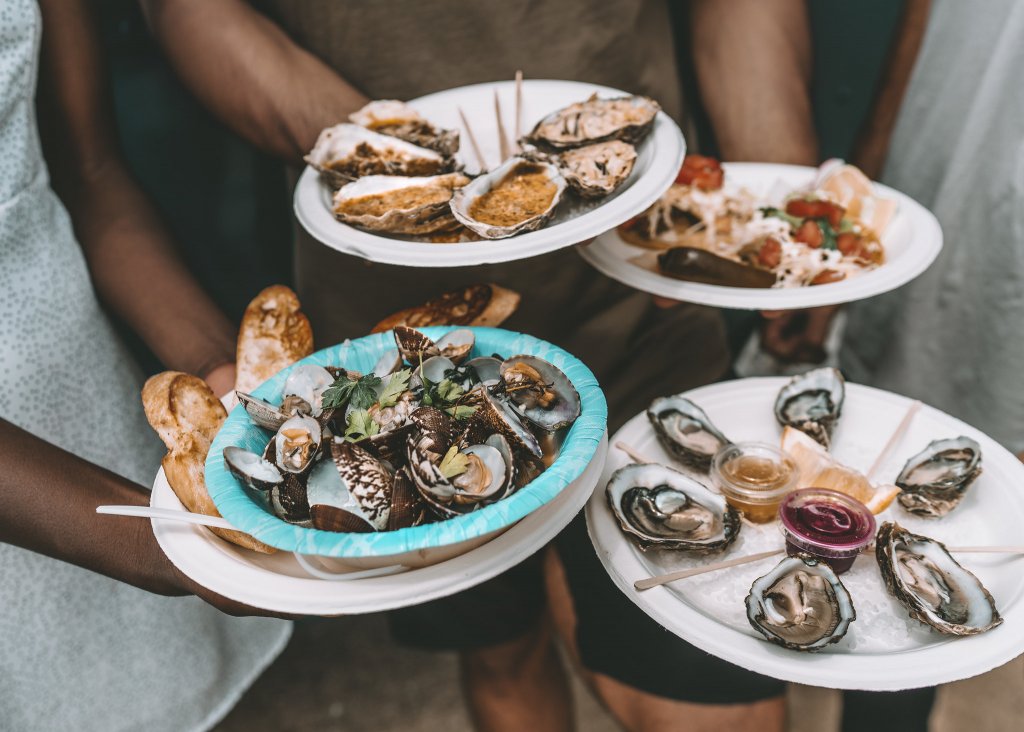 This one kind of epitomizes Ventura — low key, flannel, and salt blown. Operating out of trailer parked in San Buenaventura State Beach Park, The Jolly Oyster

sells fresh, sustainably grown oysters and clams still in the shell, and you can eat them, dripping fingers and all, right there on picnic tables with an ocean breeze. You can bring your own beer and wine (the Park allows it), and they're working toward a liquor license .

Ventura is home to Patagonia

— and, yes, they have a store. And nearby Real Cheap Sports is a great place to get high quality (discounted) Patagonia gear.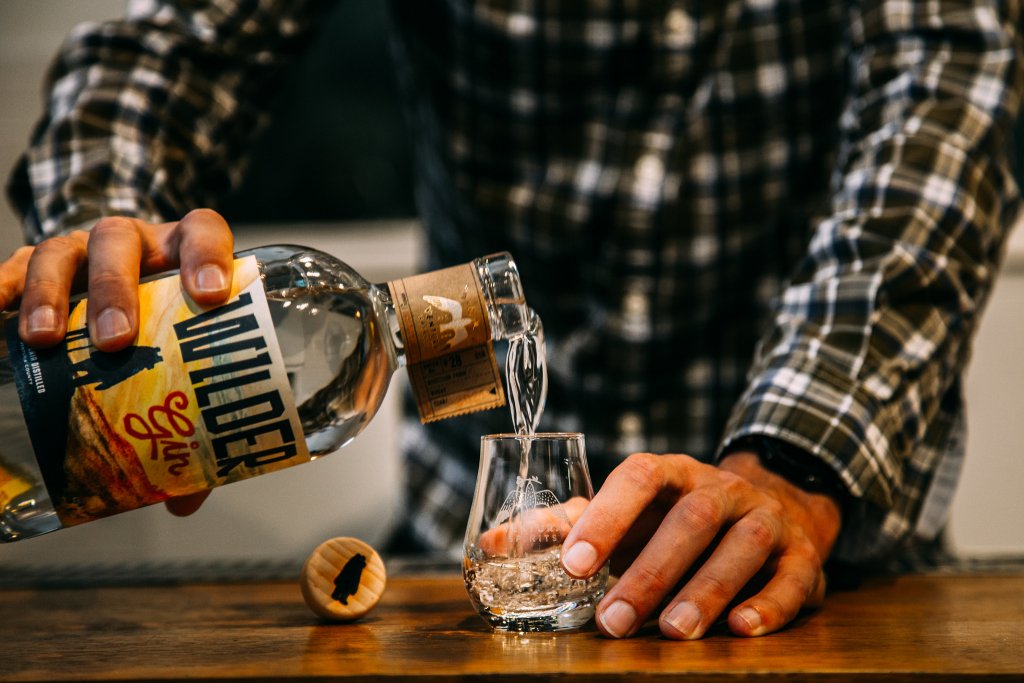 Don't miss Ventura Spirits

. The offerings at this local distillery are about as unique as it gets. Wilder Gin features the tastes of California sagebrush, purple sage, bay, yerba santa, pixie mandarin peel, and chuchupate. Haymakers Vodka? It's made from local apples and potatoes. Strawberry Brandy? It's distilled from "imperfect" local strawberries. We're a conservation-minded town, and they use what local farmers might otherwise discard. You can't tell from the taste. They have a tasting room. You also get their offerings around town.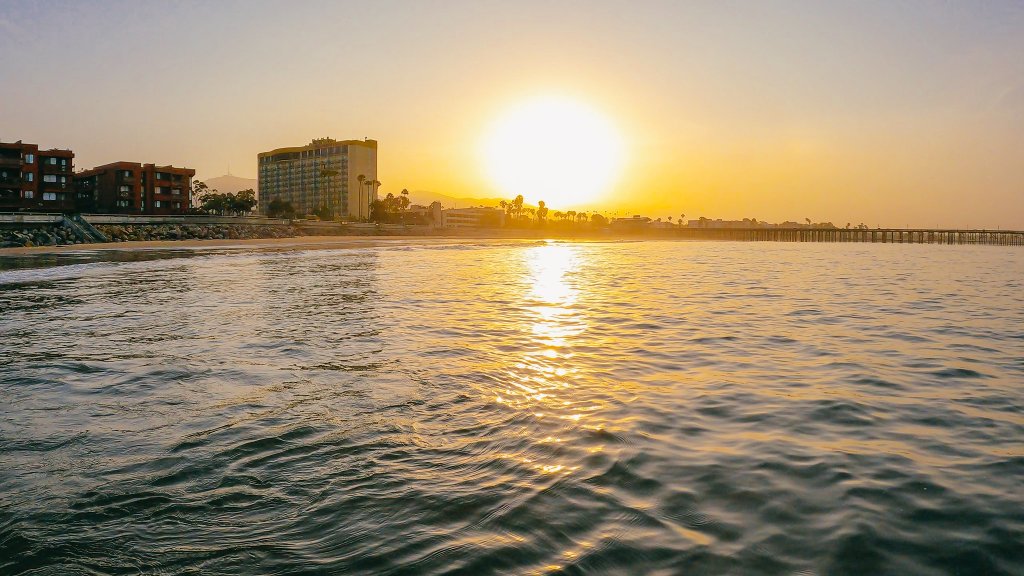 What can't you do in Ventura?
There are answers.
For starters, get frostbite and have a bad time…
Discover More
Get to know Ventura, and discover the best things to do around the city.
Ventura Partners With