Posted: Monday, Jun 24th, 2019
How the Fish Waffle Cone Conquered
by Visit Ventura
If you don't know what IPW is, it doesn't really matter. This is more a story of the little engine that could and did. But first, we should offer a brief explanation. IPW is basically the travel industry's biggest global annual gathering, driving $5.5 billion in future travel to the U.S. This year it was in Anaheim (June 1st through June 5th). And Alex Hong and his
Coastal Cone
team were there, offering up over a thousand Fish Waffle cones, roughly 200 a day, to happy, sticky-fingered travel professionals. That paragraph sounds neat and tidy but think about it. Alex did.
"When Ventura County Coast and Visit Ventura first approached me about going to IPW to give away free cones, I honestly was scared to go. I thought, 'There's going to be several thousand people at this event.' First of all, we've never catered before…" Alex grins. "The thought of bringing our signature Fish Waffle Cone to IPW was amazing. But at first it still sounded like a crazy crazy endeavor…"
Alex Hong knows the ice cream business. When his father bought Coastal Cone, at Ventura Harbor, in 2004, Alex was there.
"The first day my father took over, that was also my first day at work."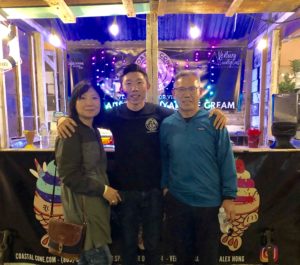 Alex was fourteen. Time, we all know, flies. Fast forward fifteen years. Alex is no longer fourteen. He now owns Coastal Cone. He has transformed the ice cream parlor from an ice cream parlor into something vastly different, with flavors you can't imagine, and innovation that would make Da Vinci proud. In 2004 there were five employees; there are 25 now. And, inside the store, children dance about — no doubt the best sign of all.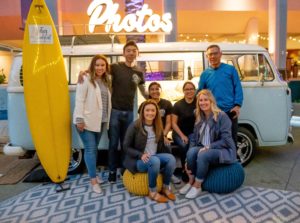 So Alex isn't afraid of much, but IPW did give him, well, some trepidation. It turned out to be sorely misplaced.
"The event was a huge success," says Alex, and if relief can actually be written across someone's face, there it is. "A lot of the guests were talking about how we were the biggest hit of the event. Seeing the smiles on so many faces, and all these people saying, 'Now I have to visit Ventura,' it felt so good. Mostly though, it was the smiles. That's what we live for, making people smile and showing them a good time."
thousands of smiles is a happy feat.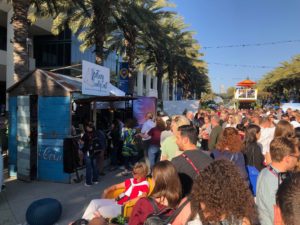 For more great stories, request our FREE inspiration guide right to your door!
Check out upcoming events!
Discover More
Get to know Ventura, and discover the best things to do around the city.
Ventura Partners With