Posted: Tuesday, May 15th, 2018
Thank you for helping us make Ventura magic!
by Visit Ventura
Working for free on a Monday morning doesn't sound particularly enticing to most but when Ventura set out to find volunteers for the Amgen Tour of California, no one said no. From hotels to restaurants to schools and performers -even the Consulate of Mexico to Oxnard and the Naval Base of Ventura County, everybody was eager to help Ventura shine on the national stage.
The story…
Conversations began in summer of 2017 and Ventura City Council officially committed to hosting the race in September. This would be the first time Ventura hosted an event of this magnitude. Committing $70,000 to putting the city in the national and international spotlight is a brave and exciting thing to do. It was this showing of support from City Council members that gave the local organizing committee (LOC) the strength to pursue their vision of the best stage start there's ever been.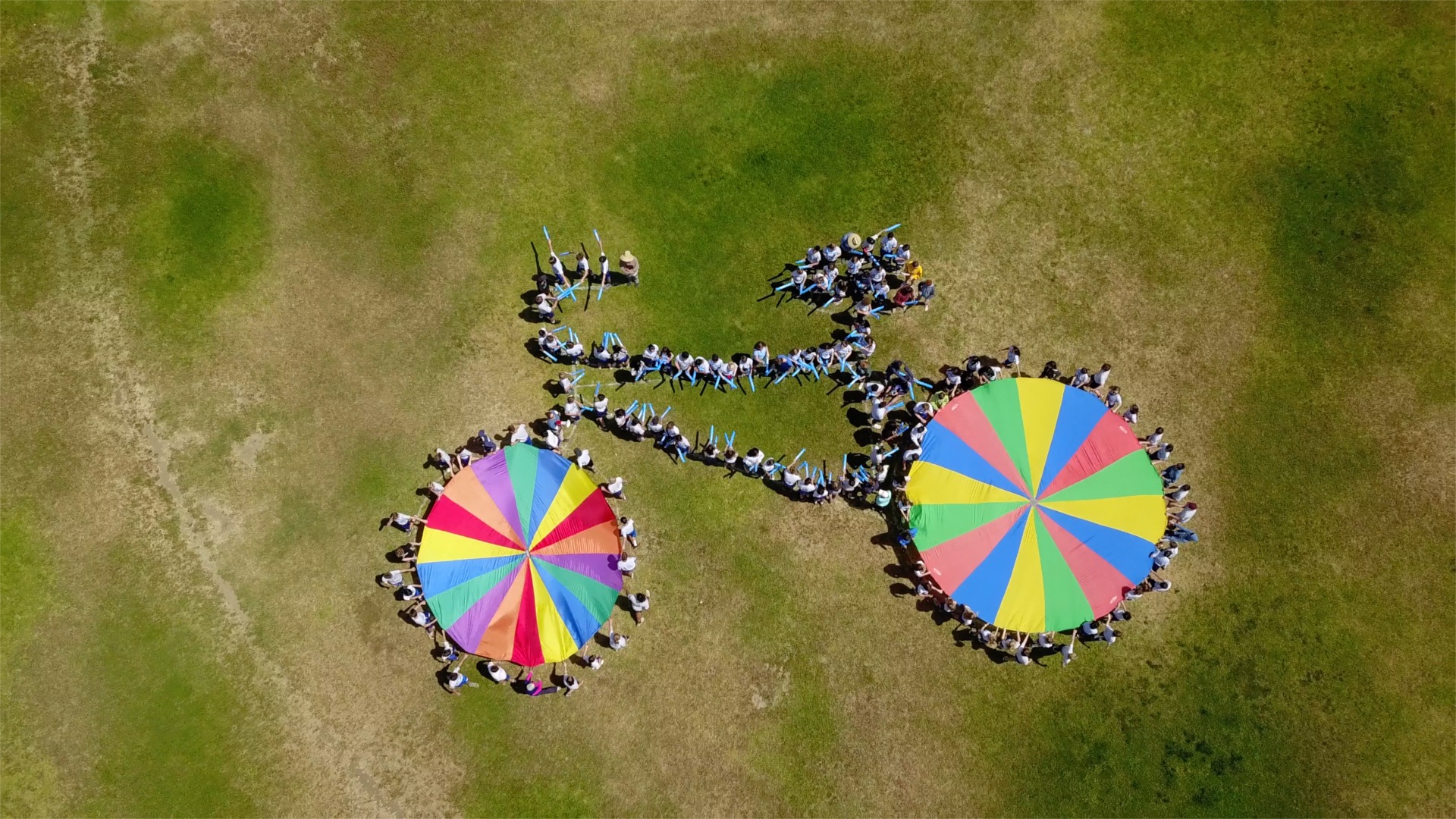 Co-chaired by the City's director of community development and
Downtown Ventura Partners
, the LOC soon filled with community ambassadors who volunteered for roles such as VIP and hospitality director, lifestyle festival liaison, sustainability manager, and ceremony coordinator. Through this group of committed volunteers, the LOC took responsibility for race operations (police services, permits, resident and business notifications, waste management, etc.), hotel accommodations, meals, parking, security, and more. That was the predictable side. Then along came the Thomas Fire, the largest wildfire in California's modern history. With the race on the horizon, Visit Ventura, Downtown Ventura Partners, and the City of Ventura scrambled to decide whether enough resources could be gathered to see this through. In the end, it became obvious that a big celebration and a positive spotlight was exactly what our community needed. Music, bright colors, cheer, and community -Ventura had to throw a party. Cue Gregg Curtis. Gregg is a former national champion and team member in US gymnastics. He is also the founder and executive artistic director of the
Aerial Studio
in Ventura. He conceives gravity-defying action for live events, theatre, and film media and has worked internationally with and for the likes of Julie Taymor, Beyonce, Es Devlin, Miley Cyrus, Cirque Du Soleil, the Los Angeles Philharmonic, and the New York Metropolitan Opera. It didn't take long for Visit Ventura to figure out that he was the perfect partner with whom to throw a party. Together, we brainstormed ideas that included giant kites and parachutes, hundreds of kids, aerialists, and mariachis. As the idea started coming together, Visit Ventura also reached out to
Sound Off Films
to help capture the festivities from the ground and local photographer Broc Ellinger to help capture them from the sky.
Bringing it all to life…
New days led to ideas for new additions and each time Visit Ventura threw out a kooky idea, someone was there to catch it. School principals gave students time to coordinate aerial cycling formations and design hand-painted signs. The Consulate of Mexico in Oxnard asked their staff to help celebrate Ventura's Latin roots in folkloric dresses. High school students from Ballet Folklorico Bell Arts got permission to dance in front of
San Buenaventura Mission
during the event. The Mission provided a classroom for them to change. Father Tom at the Mission reached out to his musically-inclined parishioners to coordinate a group of mariachis to play for the dancers. World-renowned artist Michael O'Kelly rushed the installation of Ventura's new historic mural featuring 150 hand-painted tiles so that it could shine proudly as cyclists passed by. The list goes on and on.
Channel Islands Bike Club
volunteered their time for a photo shoot to help Ventura promote the race and cycling.
Cycle California Coast
paved the way for Ventura to be recognized as a bicycle-friendly destination. California State Parks gladly worked with the LOC to facilitate the space and permits they needed. The Naval Base of Ventura County provided a Color Guard for the ceremony. Beach House Fish and Crowne Plaza Ventura Beach provided access to Visit Ventura's team to set up time lapses. Ventura rock artist Juan Manuel Cisneros created a giant rendition of Ventura's brandmark on the beach. Hotels made special accommodations for cyclists and their teams. The Ventura Pier Foundation and Downtown Ventura Lions Club coordinated hundreds of flags to line the pier and promenade. And Ventura City Fire brought out their truck to hoist a US flag above the start. In the end, over 50% of the City's financial commitments were fundraised through cash or in-kind sponsorships. Generous sponsors included D.A. Davidson, Aera Energy, Community Memorial Health System, Cycle California Coast, Ventura County Coast, and Waypoint Ventura.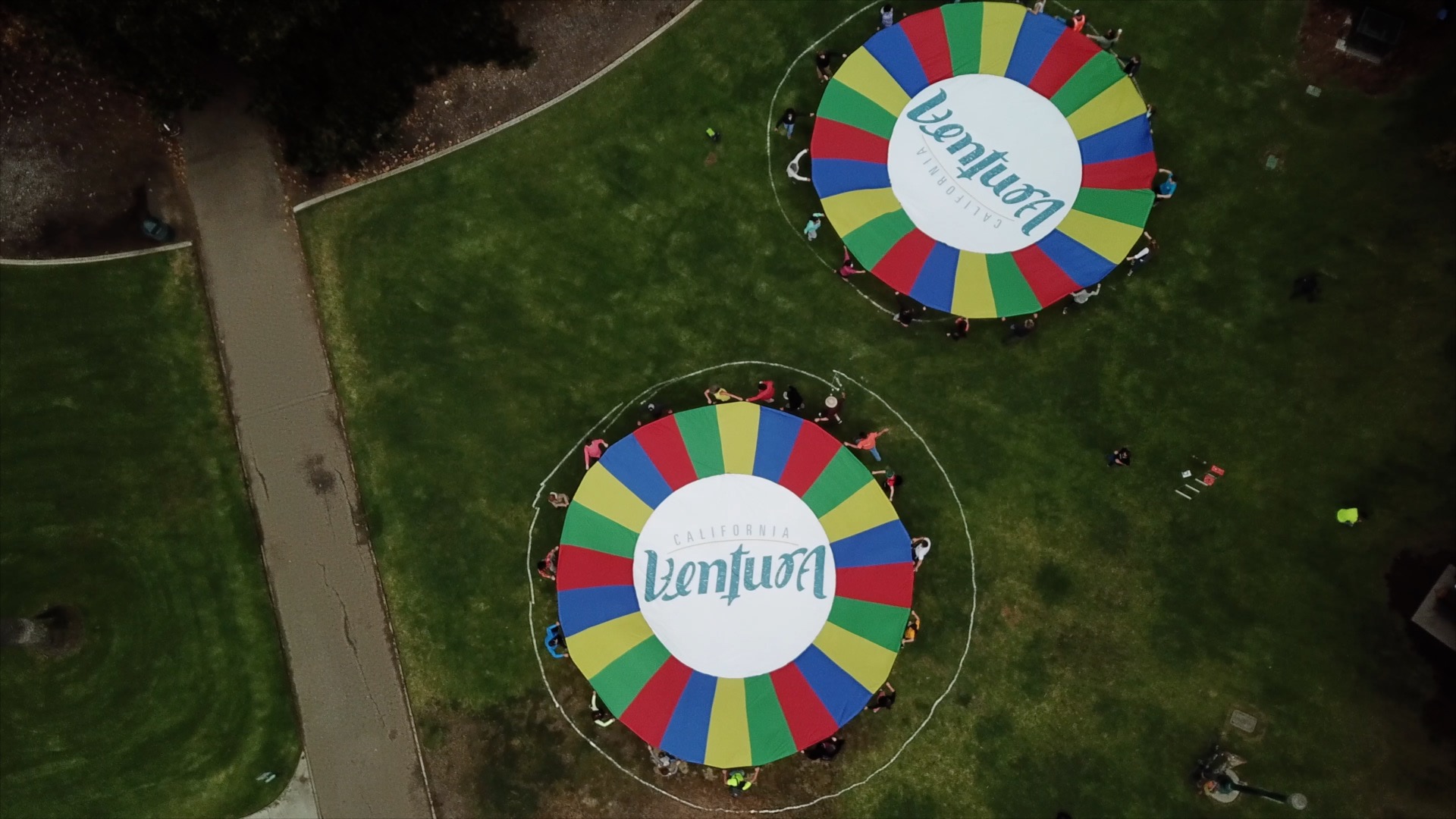 By the numbers…
117 world-class athletes representing 30 countries took off from Ventura Pier during the Amgen Tour of California stage two start on Monday, May 14, 2018. 650 hotel rooms were booked for the event across Ventura, Oxnard, and Camarillo in partnership with
Ventura County Coast
. 50-foot kites flew from Ventura Pier. 14 LOC and AEG meetings took place over 8 months to coordinate details. 150 students from Holy Cross School and 220 students from Lincoln Elementary School showed off handmade signs and filled their hands with cowbells and thundersticks to cheer on the cyclists as they passed by. 350 students from Cabrillo Middle School created 'kidscape art' using parachutes and carefully lining up to portray a bicycle complete with spinning wheels. 7 singing mariachis, 5 folkloric dancers, and 6 representatives from the Consulate of Mexico to Oxnard helped celebrate Ventura's Latin roots on the steps outside of San Buenaventura Mission only a few feet away from the cyclists as they rolled by. 200 volunteers signed up to monitor the route as cyclists made their way from the beach to Ventura's historic downtown and around to Oxnard. 3 aerialists from the Aerial Studio twirled at the lifestyle festival where thousands of fans awaited the race start. 1000 Ventura cowbells were given out to spectators. 250 thunder sticks were handed out to students. 4 Ventura City Council members and Ventura County Supervisor Steve Bennett attended the event either as volunteers or speakers. 50 Ventura Police including Chief Corney, Ventura Fire including Chief Endaya, Ojai Police, and the Ventura County Sheriff's Office took part in or attended the race. 25-foot Ventura brandmark was created out of beach stones by rock artist Juan Manuel Cisneros. 4 drones, 1 plane, and 5 photographers capture all of the festivities. 97 miles later, cyclists finished stage two at the top of Gibraltar in Santa Barbara.
Thank you!
It's truly amazing to have over 1,000 people from all walks of life come together to celebrate Ventura and the Amgen Tour of California without any significant hiccups. Even Mother Nature came through providing a beautiful blue sky dotted with a few fluffy white clouds above green hills and a slight ocean breeze to lift the kites. Thank you to each and every person who helped us pull this off. And thank you to everybody who attended and made it an unforgettable day!
Discover More
Get to know Ventura, and discover the best things to do around the city.
Ventura Partners With