Posted: Wednesday, May 29th, 2019
A Visual to the 2019 Tour of California in Ventura
by Visit Ventura
With the eyes of the cycling world (and beyond) fixed on what is normally a laid back Southern California beach town, Ventura unleashed a joyous clamor and visual extravaganza to celebrate America's biggest cycling race, the Tour of California. Stunt planes blazed through the sky, hundreds of thundersticks whopped out a happy mad-clap din, two thousand cowbells clanged, drums thumped, and the Cabrillo Middle School jazz band blurted boogie as the men's and women's riders flew through the seaside town's streets to the final sprint along the beach, and the finish at the Ventura County Fairgrounds.

Ventura is home to some of the best female cyclists in the race. Alexis and Kendall Ryan were top finishers in the 2018 tour and were the city's favorites to win it big and make Ventura proud.
Ventura pride could be visualized with logos popping up all over the city on roads and rooftops. Details like
Ventura's signature ambigram logo
(larger than life at 48 feet long and seventeen feet high) painted on top of City Hall and the
Ventura Beach Marriott
and sprawled across numerous streets, making for close to 500 feet of VENTURA in all (thank you, artisans from the Department of Parks & Recreation). .
The colorful and talented Grupo Folklorico Fusion Mexicana along with Swirling Mariachi Reyes danced and played away at the starting line. Both groups are comprised of Ventura County natives and added to the festivities by showcasing Ventura's diverse culture.
We teamed up with local YouTube sensation
William Osman
to memorialize the event with the ridable wooden bike.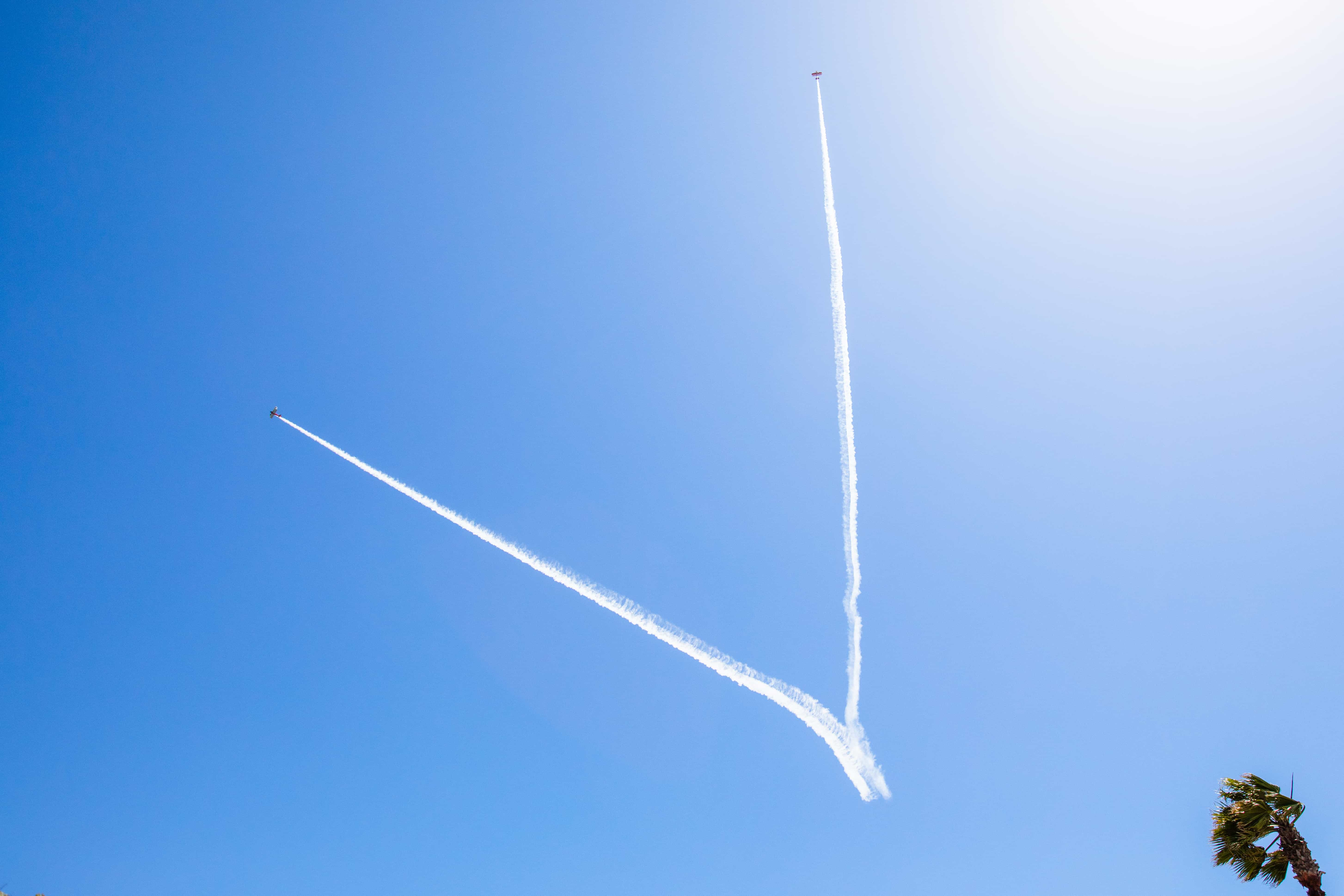 Big stunts were seen on land and sky were a feature this year. Stunt pilots from Red Bull, amongst them Ventura local Sammy Mason, soared over the windy skies drawing a large "V."


Goosebumps were the calling card that day. With the Tour riders exhibiting heroic grit, the stunt planes marking community in the skies, and hundreds of folks from the Ventura community lining the streets to cheer, clang and thunderstick-whop, it was a great day for both cycling and Ventura.
For more great stories, request our FREE inspiration guide right to your door!
Check out upcoming events!