Posted: Monday, May 14th, 2018
Images from all around Ventura as the Amgen Tour of California rolled through!
by Visit Ventura
Stage Two of the Amgen Tour of California began at Ventura Pier where giant kites accompanied by aerialists and a Color Guard from Naval Base Ventura County welcomed cyclists, their teams, media, and onlookers to the race and lifestyle festival. Once the race started, cyclists made their way to Main Street where the students of Holy Cross School shouted cheers and waved signs from Mission Park as Ventura's new historic mural shined across the street. Just in front of the mission steps, the Consulate of Mexico in Oxnard and Ballet Folklorico Bell Arts dancers welcomed the cyclists to the beat of Mariachi Reyes paying tribute to Ventura's Latin roots.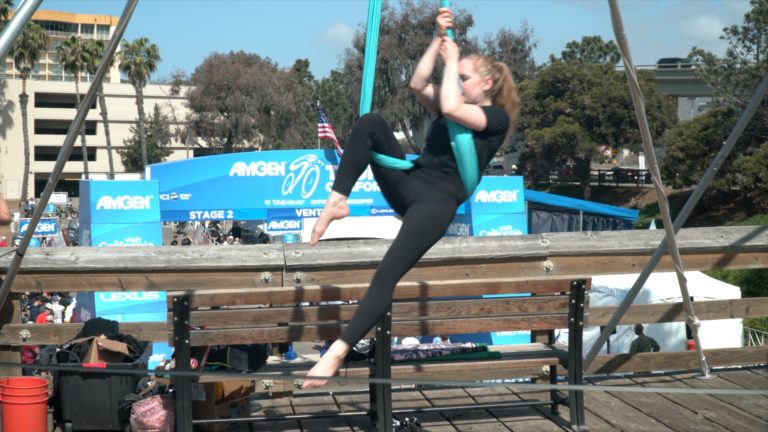 Upon reaching Plaza Park, cyclists were welcomed by community members who had prepared a wheel formation featuring giant Ventura-branded parachutes. A little further down the road, cyclists were greeted with cheers from students of Lincoln Elementary and Cabrillo Middle School who prepared a bike formation complete with spinning wheels to commemorate the event.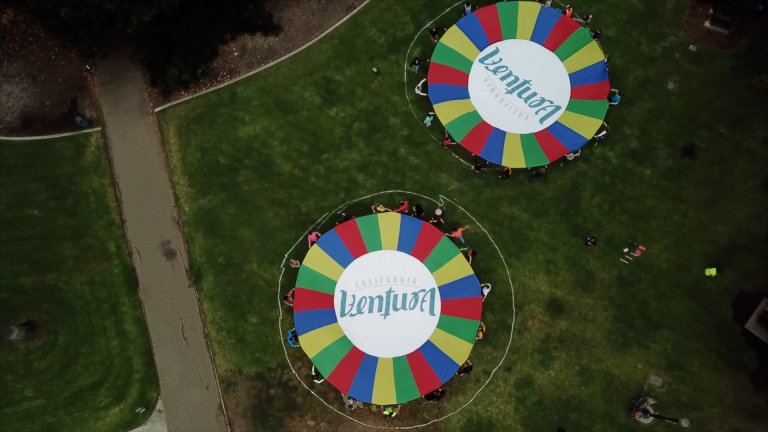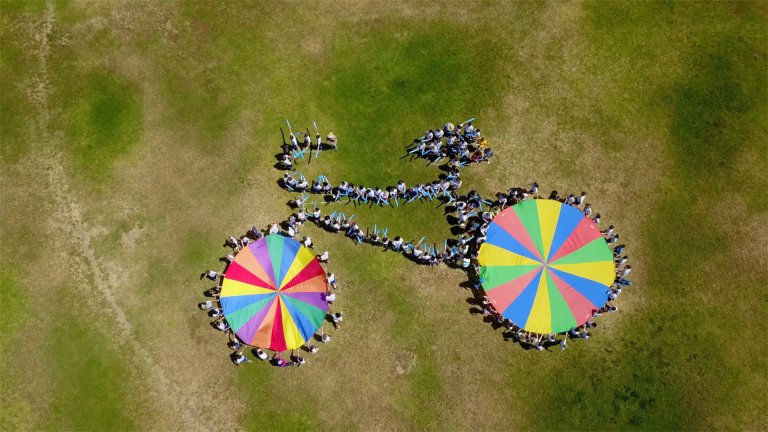 Having won an award for capitalizing on the exposure opportunities that events of this scale bring when the Amgen Tour of California passed through Ventura in 2016, Visit Ventura set its sights on something grander. They sought to provide a memorable welcome whilst showcasing the spirit of this unique destination through celebrations that residents and visitors alike could enjoy. The celebration in Ventura consisted of four separate activation points and represented the first time a stage start has seen a celebration of its kind. These celebrations were made possible by the City of Ventura, Ventura County Coast, and Visit Ventura. Visit Ventura would like to express a heartfelt thank you to the local organizing committee; Gregg Curtis, founder and executive artistic director of the Aerial Studio, who directed these celebrations; and Sound Off Films who helped capture the event. Other partners without whom this event could not have taken place include Ballet Folklorico Bell Arts, Broc Ellinger, Cabrillo Middle School, Consulate of Mexico in Oxnard, GLAM, Holy Cross School, Lincoln Elementary, Mariachi Reyes, Mission San Buenaventura, Naval Base Ventura County, Ventura County Sheriff's Office, Ventura Fire Department, and Ventura Police Department. The Amgen Tour of California concludes May 19, 2018, in Sacramento.
Discover More
Get to know Ventura, and discover the best things to do around the city.
Ventura Partners With