Posted: Tuesday, Dec 13th, 2022
New Businesses You Have to Check Out in Ventura | December 2022
In Ventura, there seems to always be something new going on. Whether it is a new event coming to town or a new store, Ventura is the perfect place for adventurers looking for an unexpected and new path to follow. And to no one's surprise, we love to keep you up to date on what's new in Ventura. This December, we welcome five new businesses in town. Read on to learn more about our new neighbors!
Balcom Canyon Cider
Balcom Canyon Cider is the newest cidery in town and they're making the drink a little differently. With low to no sugar at all in their cider, Balcom Canyon Cider experiments with different yeasts (traditionally, cider primarily uses wine yeast) to create unique cider blends. Try their Hibiscus Dry Ale, an off-dry cider infused with hibiscus flowers and centennial hops that produces a floral and tart finish, or their Winter Mash, a winter seasonal cider that features cranberry juice from Washington and wild foraged spruce tips from Colorado – tart and crisp! Though they don't have a tasting room at their location in Ventura, they offer local delivery and pick-up. Balcom Canyon Cider is located at 4464 McGrath St in Ventura.
Black Hole Skateshop
New on the Ventura Avenue, or the Avenue as locals call the neighborhood, is Black Hole Skateshop which is owned and operated by Ventura locals. From beginner to experienced, the Black Hole Skateshop team will help get visitors dialed in with the skateboard gear customized to their needs. From seriously quality skateboards (their shop brand boards are made in the same factory as the best skateboard companies!) to classic and modern skate clothing, Black Hole Skateshop is open to all. But perhaps most importantly, Black Hole Skateshop is a safe place for kids and a second home for many. Black Hole Skateshop truly represents what it means to be a business for and about the Ventura community. Black Hole Skateshop is located at 427 Ventura Avenue in Ventura.
Midtown Wines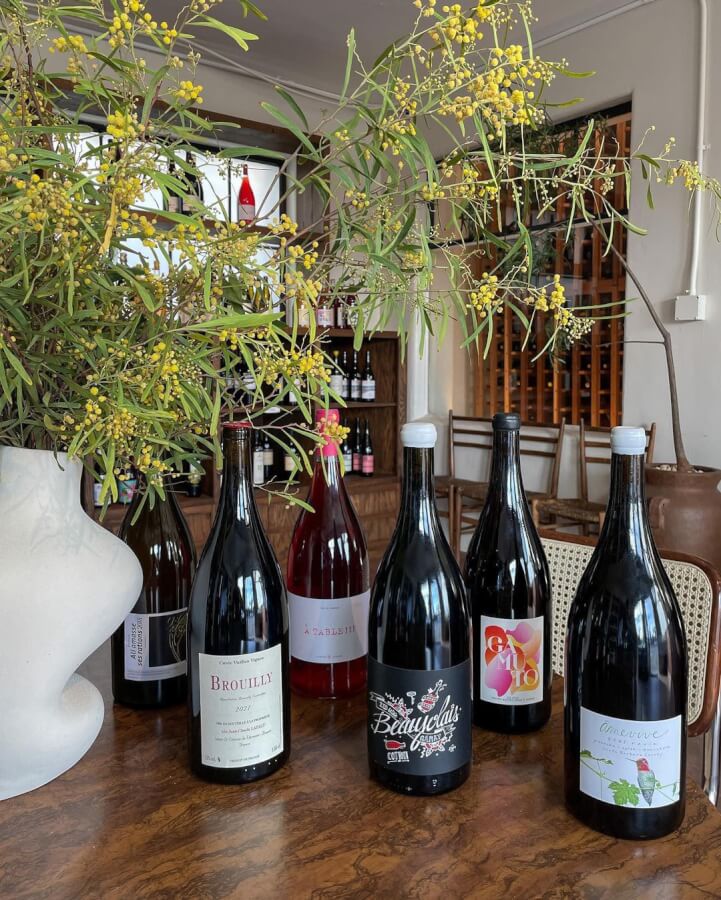 It all started by selling some wine out of the back of a Volkswagen to local friends in town…the rest is history! Featuring wine from small producers all across the globe who practice organic and/or biodynamic farming, Midtown Wines is all about creating a space where friends and family can get together and learn about what is in their glass. After all, if we care deeply about where our food comes from, shouldn't we do the same with what we drink? Midtown Wines is located at 981 E Main St in Ventura.
Dogtown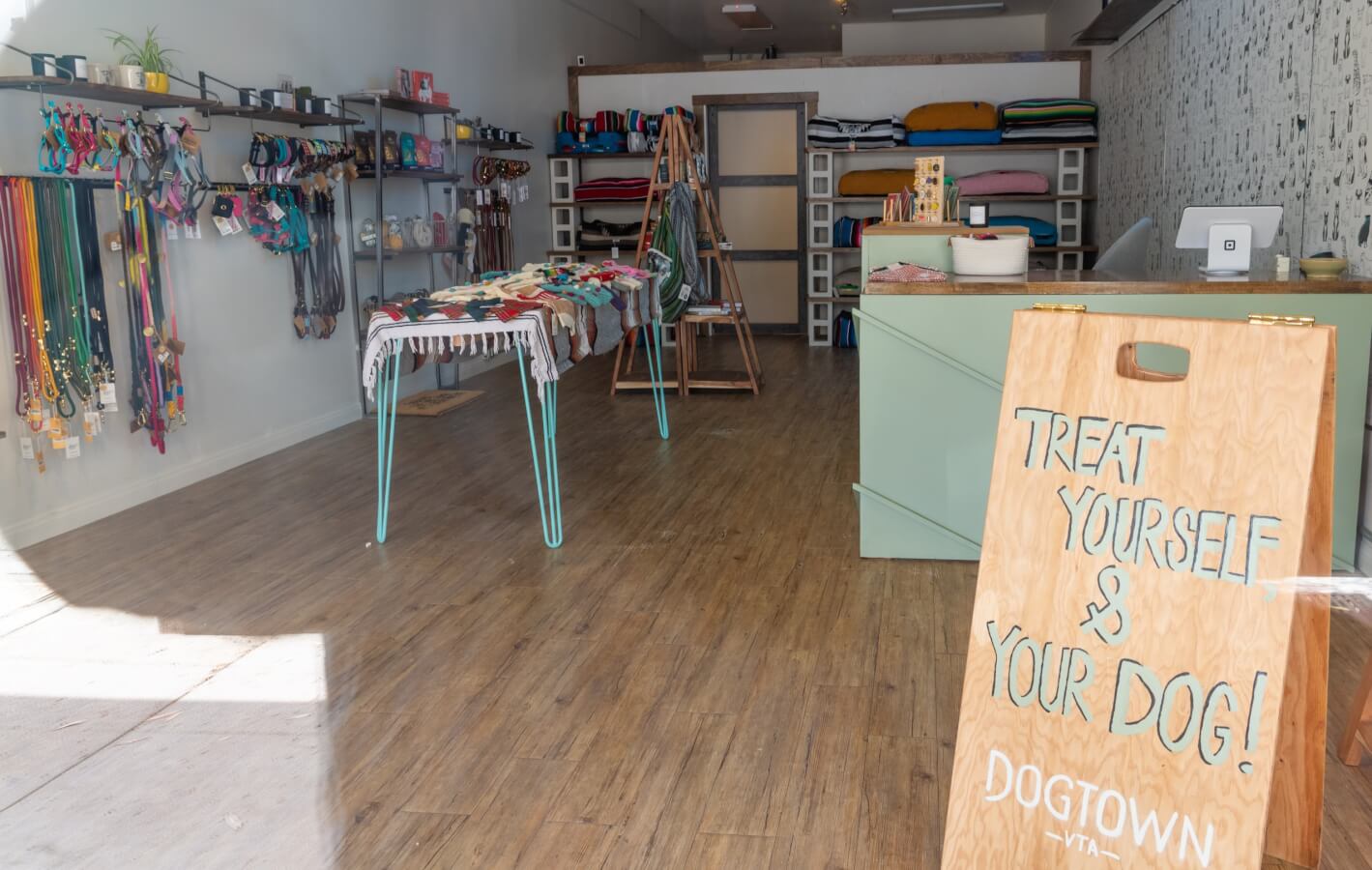 A new neighbor in Downtown Ventura, this business will have your four-legged friends wagging their tails. A local store to buy funky and cute dog beds or sweaters for your pet, much of Dogtown's products are either handmade, locally sourced, from a women-owned small business, or a combination of these! Toys, treats, and accessories found at Dogtown Ventura will certainly help you spoil and pamper your dog— especially because these products are unique items you can't find at bigger stores. And at the heart of Dogtown is giving back. When you buy select items, you are giving a percentage of the profit to an animal shelter. Shopping for a cause is certainly something to put your paws together for.
Bright Spark Brewing
One of the newest breweries in town, Bright Spark Brewing is like a fresh of breath air when you walk through the front doors — the neon You Belong Here sign is a true signal as to what Bright Spark is all about. With a full beer bar and a restaurant, you can bring the whole family to Bright Spark Brewing to watch a sports game or actually play some board games.
Discover More
Get to know Ventura, and discover the best things to do around the city.
Ventura Partners With