Posted: Friday, Nov 12th, 2021
13 Reasons Why Ted Lasso Would Love Ventura
If you haven't heard of "Ted Lasso," you should watch it.
If you haven't heard of Ventura, you should remedy that.
Because Ventura and Ted are two of a magical Kind.
And there can never be enough Kind.
The show's tagline reads, "This year, kindness makes a comeback."
But in some places, it never left.
With the new season of Ted Lasso on the horizon, here you have thirteen reasons why Ted Lasso would love Ventura…
1. We're curious, not judgmental
Ventura welcomes everyone — it's what we do. In Ventura, you can be you. But we might ask a few questions. Like where are you from, and how do you like it here, and would you like another beer, and have you ever sung "Ventura Highway" at the top of your lungs — in the exact place where the song was dreamed up?
2.You can watch first-rate soccer. Nawp, football
The Ventura County Fusion has made Ventura their home since 2006, and they play first-rate soccer, which most of the world, rightly, calls football. The Fusion's senior team competes in the Western Conference of the United Soccer Leagues' (USL2); the aim, to develop players between the ages of 17 and 23 for careers in professional football. Drawls Ted, "You could fill two internets with what I don't know about football." He could learn by watching the Fusion.
3.You can drink real English tea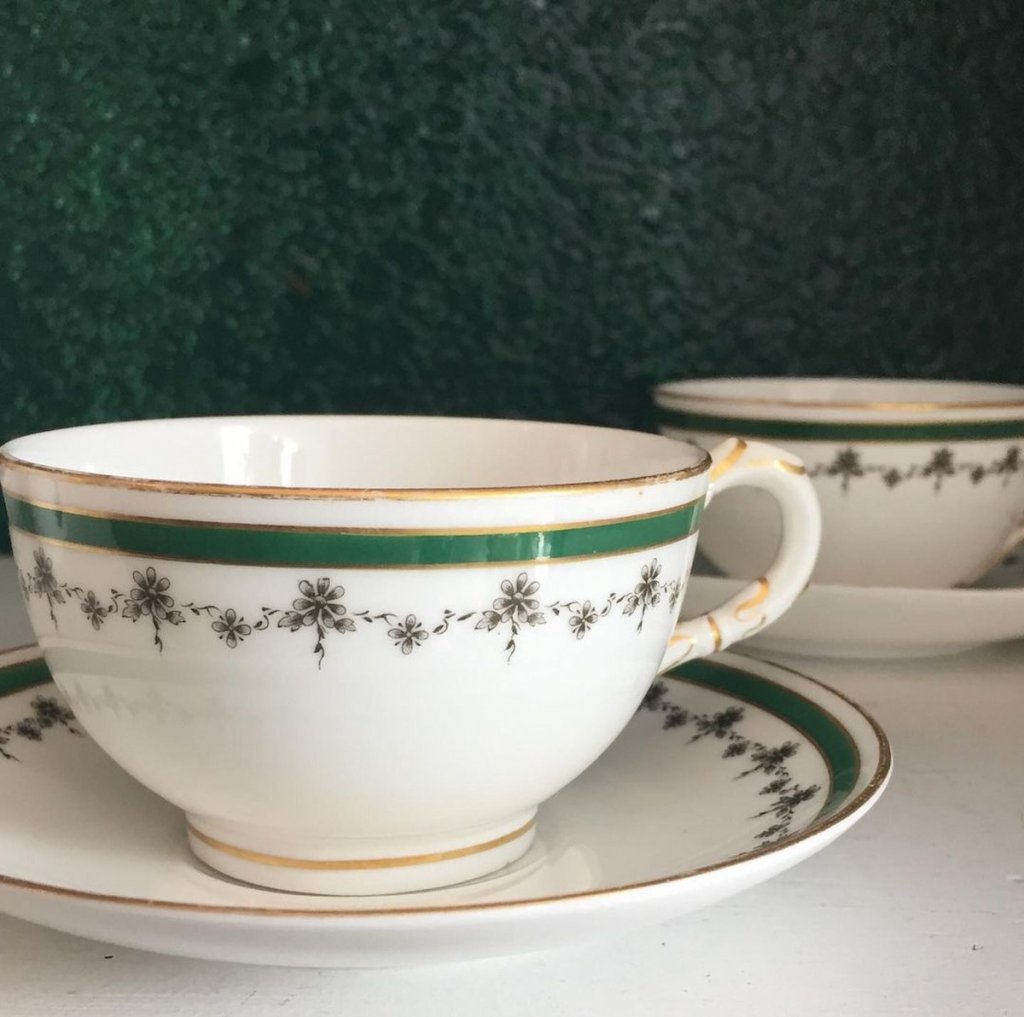 Okay, Ted hates tea. "I always thought tea was going to taste like hot brown water. And do you know what? I was right." But not everyone agrees with Ted. For tea — and almost everything England — you can't beat Rosie Lee Imports. Off you go.
4.You can play darts
No better spot than the Victoria Pub & Grill. It's a cheery crowd. They'll welcome you even if you play like you're left-handed — and you're actually not. You won't get hustled. Though maybe you should ask your opponent a few questions before you get started.
5.Plenty of pints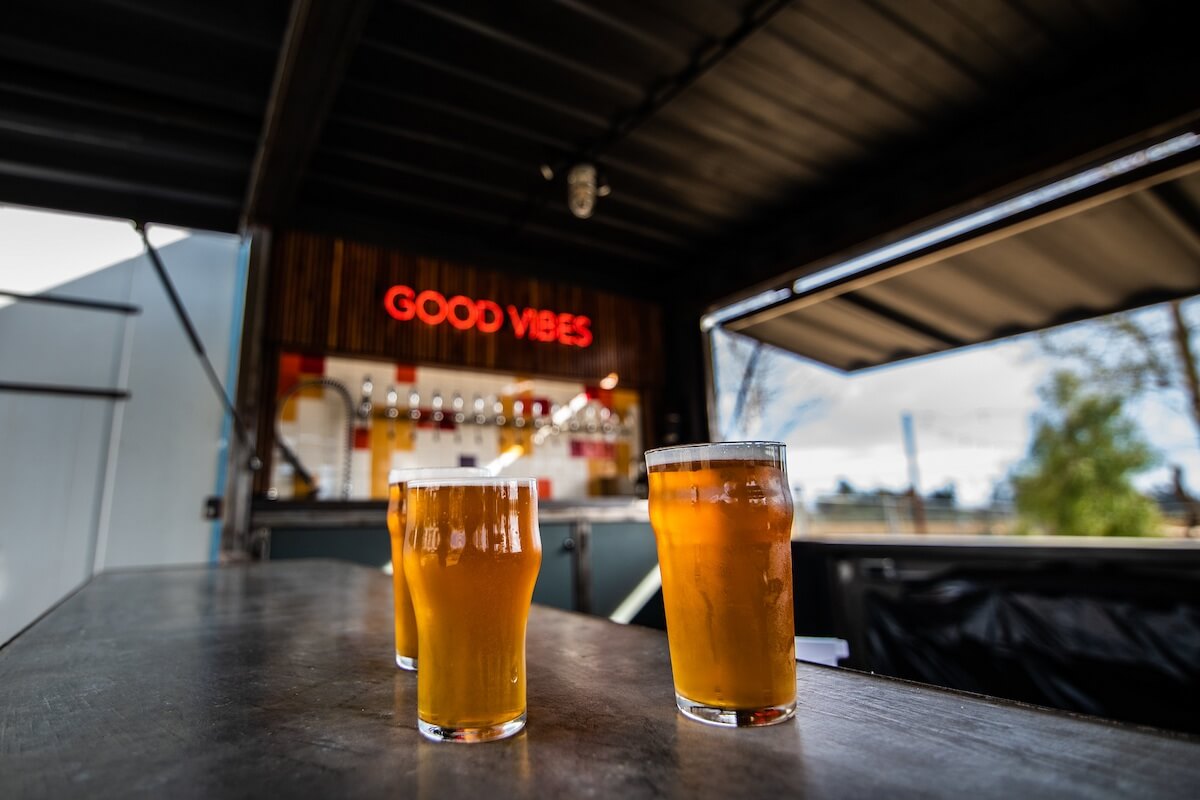 Oh yes, oh my. Keeping it short — because we know you're already thirsty — Ventura has become a craft beer epicenter, courtesy of local brewers who relish the words experiment, fun, and "what box?" For things Ventura pint, click here.
6.Ventura has hot, bright sunshine
… and England, well, doesn't.
7.Ted believes in ghosts
Oh yes, Ventura has ghosts. And more ghosts.
8.Ted knows exactly how it feels watching a Ventura sunset
"I feel like we fell out of the lucky tree and hit every branch on the way down, ended up in a pool of cash and Sour Patch Kids."
9.With due respect, Ted doesn't understand that there is no definitive happiest animal on earth
"You know what the happiest animal on earth is? It's a goldfish. You know why? It's got a 10-second memory." True, certainly. But the converse is also true. After you've watched a Ventura sunset, you now have a lifetime memory.
10.Ted knows and loves the invincible power of caring
"If you care about someone, and you got a little love in your heart, there ain't nothing you can't get through together." The same caring can be applied to community. Ventura knows this.
11.Ted knows the power of ice cream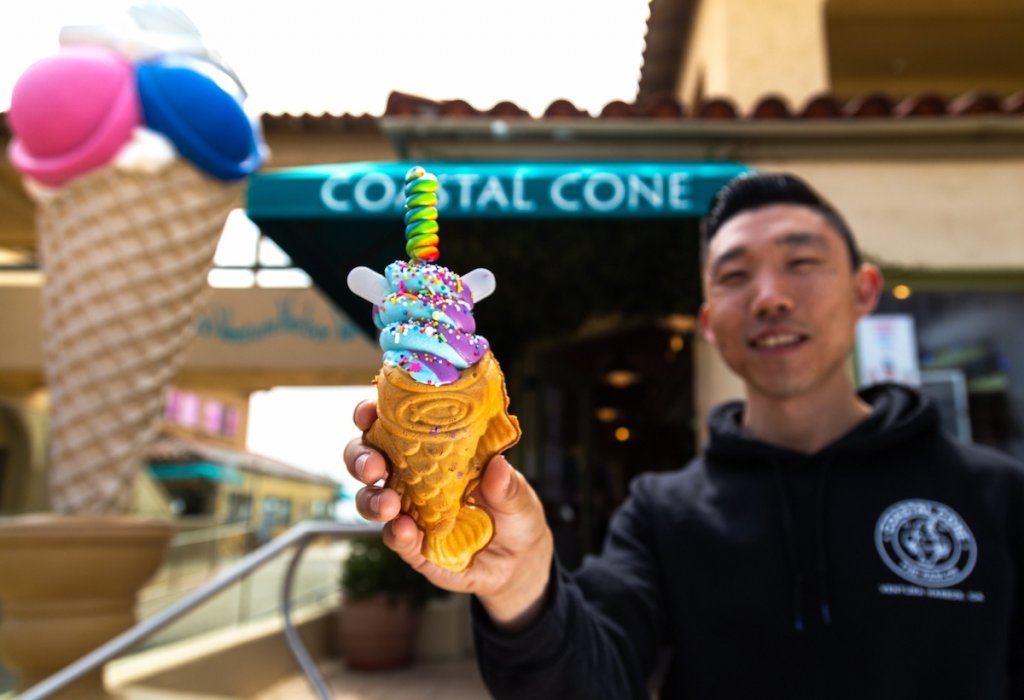 "Ice cream is the best. It's kinda like seeing Billy Joel perform live. Never disappoints." Maybe you're on the fence about this one? Ex Voto Chocolates and Confections or Coastal Cone

at Ventura Harbor Village will make you a believer.
Ted believes in hope
Ventura does too. After the past twenty months, this one doesn't need to be spelled out.
And, shorter still, Ted just believes
… in the good things in life — and Ventura does too. Too many to list. But for starters, islands beyond time. The sweet smell and leafy applause of eucalyptus along the road winding to the summit of Grant Park. Dawn's light, softly orange, on the water. Sunlight sifting through palm fronds. The soft hiss of waves.
That anything beautiful can happen…
Discover More
Get to know Ventura, and discover the best things to do around the city.
Ventura Partners With