Posted: Tuesday, Oct 29th, 2019
5 Haunted Spots to Visit in Ventura
In the mood for spooky?
Check out these spirited locales suggested by ghost expert Richard Leonard Senate.
As a Ventura historian and an expert in all things spooky, Richard Leonard Senate has appeared on shows such as Sightings, Dead Famous, and Ghost Adventures to talk about literal haunts. His interest in ghosts lends itself well to the Ventura, which is known to be quite spirited. The author of "The Haunted Southland" and "Ghosts of the California Missions" suggests five places to check out if you're looking for a ghostly experience. Because, yesssssssssss, Halloween is just around the corner.
Featured on the History Channel's Haunted Hotels, this inn built-in 1926 during the Ventura Oil Boom is haunted by Sylvia, "a playful spirit," Senate says, "who likes to pinch men on the behind." You can find her in room 17, but she's also been seen in the halls, on the stairs, or in the lobby. The "lady of the night" died at Bella Maggiore during WWII; "some say she took her own life," Senate says, "others say she was murdered."
What was initially the Ventura County Courthouse in 1912 was eventually restored and remade into City Hall in the 1980s. Senate says the main courtroom has a ghost: Elizabeth "Ma Duncan," the last woman sentenced to death in California for a murder she was convicted of in 1959. But it doesn't stop there—Senate says she's not alone in the afterlife. "Three other ghosts walk here, including a judge in a black robe, a floating head seen in the first-floor men's bathroom, and a woman seen on the main staircase."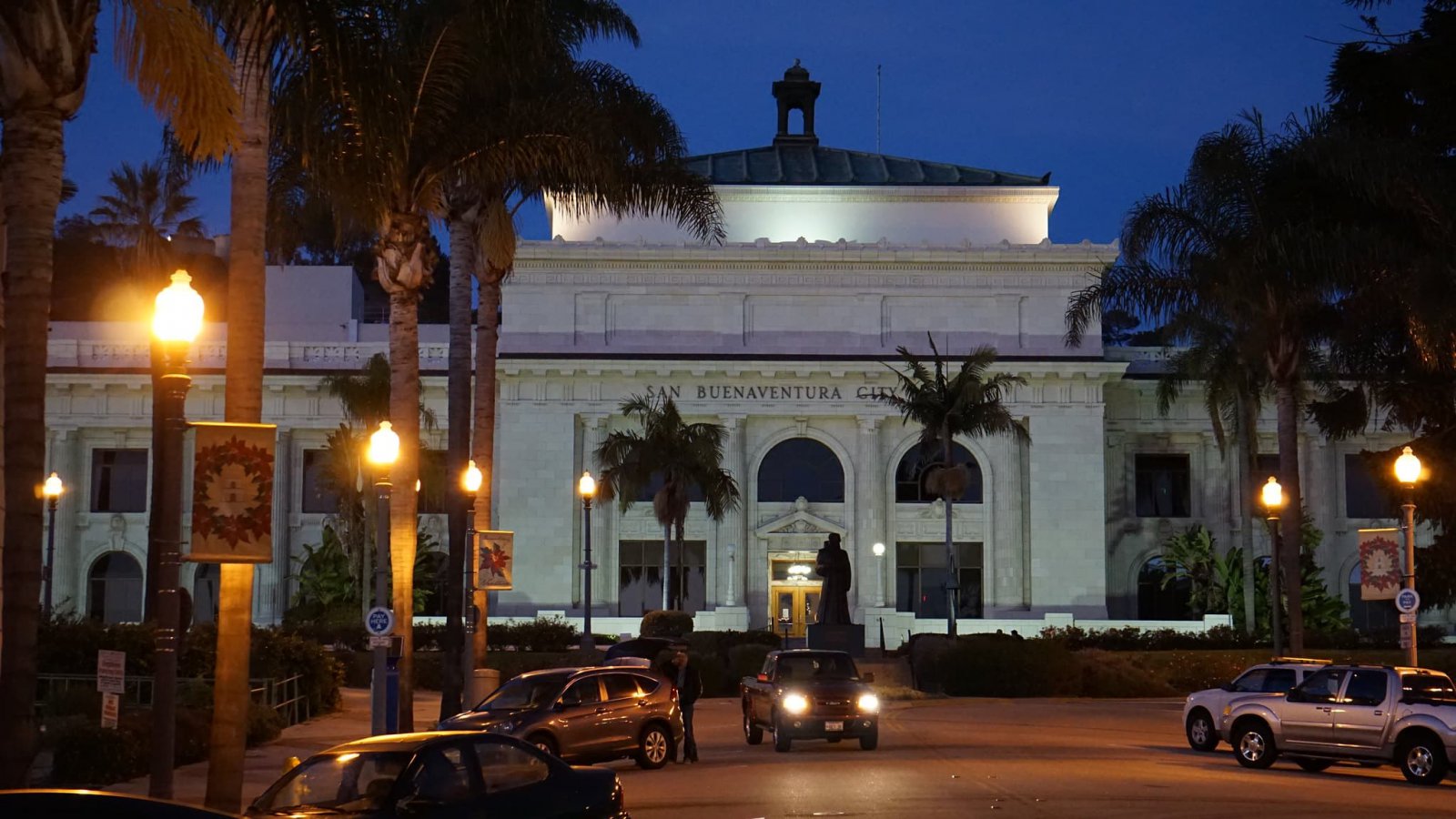 This historic adobe church, founded in 1782 as the ninth mission in California, is said to be haunted by "a grey-robed Franciscan Monk who has been reported since the 1880s," according to Senate. "This ghost tries to help people and some say he is an unknown saint who wants to comfort those in spiritual need," Senate says. "[He] is believed to be one of the three historic padres buried under the altar." There have also been sightings of a lady in white, a burned man, and a crying lady.
Once the two-story adobe home of wealthy ranchero Don Raymundo Oliva, his wife, and their 21 children, this 1847-built building is now a museum open for tours on weekends. "A woman in a black dress haunts the second floor," Senate says. "A ghost girl in a white nightgown and cap also walk here, as does a woman in a wedding dress and a monk seen in the chapel."
Several of the 81 rooms in this two-story craftsman hotel are said to be haunted, but none more than the old dining room, according to Senate. "[The] most seen ghost is a woman in an old-style dress seen in the dining room, believed to be the wife of the builder," he says. "Also seen are phantom children on the staircase, and a dancing ghostly woman in the bar and parking lot, just two blocks from the beach."
And a treat for those of you who read to the end, two bonus spookies…
Maybe in keeping with its long and colorful history, the Theater is purportedly home to several ghosts; from a ghost named Gaylord (who may have died there when the Theater was a speakeasy), a woman who, on occasion, dances headless onstage in a white dress (possible cause of death, falling from the rafters and breaking her neck), and a ghost with a sense of humor and a disdain for rules. The man, debonair with slicked-back hair, is sometimes seen smoking in the theater. When staff informs him that there's no smoking in the theater, he blows smoke in their face and disappears.
Rumor has it that numerous Dudley ancestors have refused to leave. Senate (and others) once saw an odd blue light in the kitchen. And, on the same visit, a clock that hadn't worked in decades rang.
Time to leave?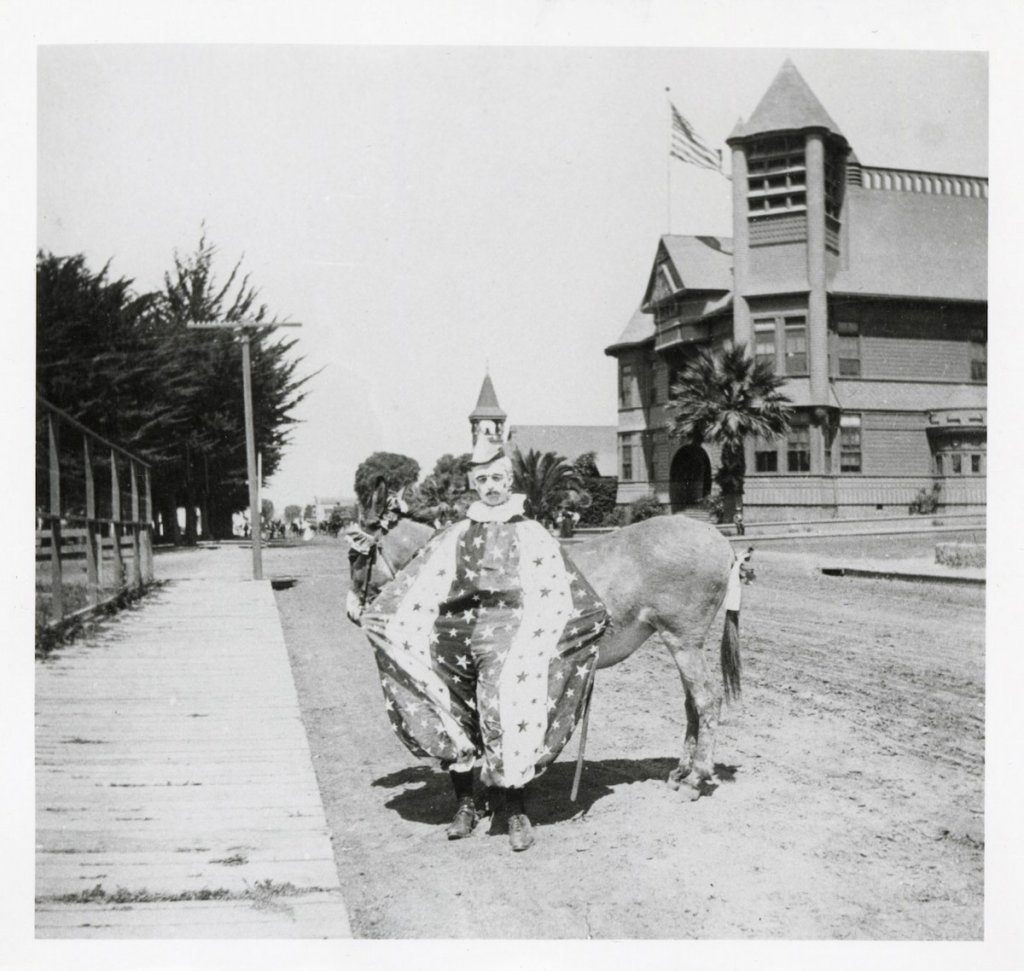 Discover More
Get to know Ventura, and discover the best things to do around the city.
Ventura Partners With