Posted: Wednesday, Nov 23rd, 2022
Visit Ventura Gift Guide 2022
The holiday season. Yes, there's cheer and happiness and friends and family. And yes, warm drinks and pretty lights too. But to be quite honest, there's also frantic event planning, overwhelming schedules, and, of course, anxious gift buying. Gift-giving is truly a highly subjective matter. And some of us need help.
But not to worry. We're going to help you find the perfect Ventura gift. Note the word "Ventura." Never has it been more important to Support Local. Gifts that are unique and affordable. Gifts that show you really care — about the gift's recipient and your Ventura community. We've asked local business owners and community members to share what Ventura gifts they would want to receive this holiday season. And with their help, you'll have a closet full of local Ventura gifts for your friends and loved ones.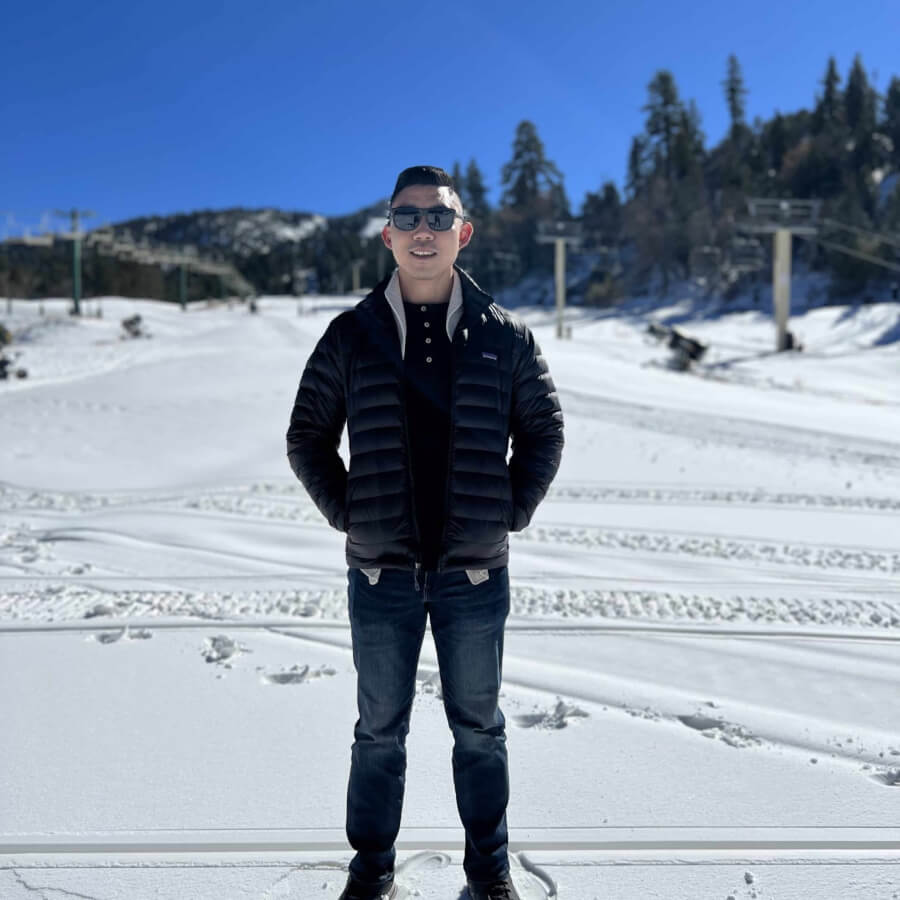 Alex Hong
COASTAL CONE INC., Owner
I love living in Ventura because you can go to the mountains, beach, downtown, harbor, and pier all in one day. Where else can you do that!?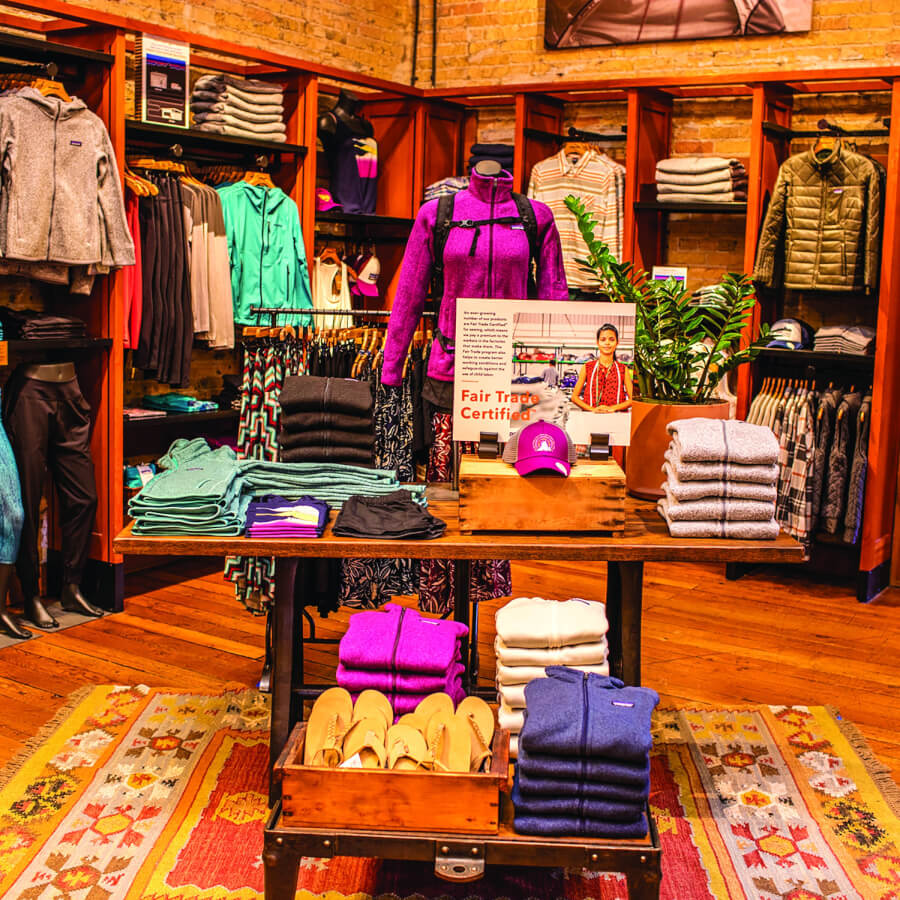 Jacket from Patagonia
Ventura is home to Patagonia's FIRST-EVER store and is home to its HQ. Stay warm this holiday season with a Patagonia jacket!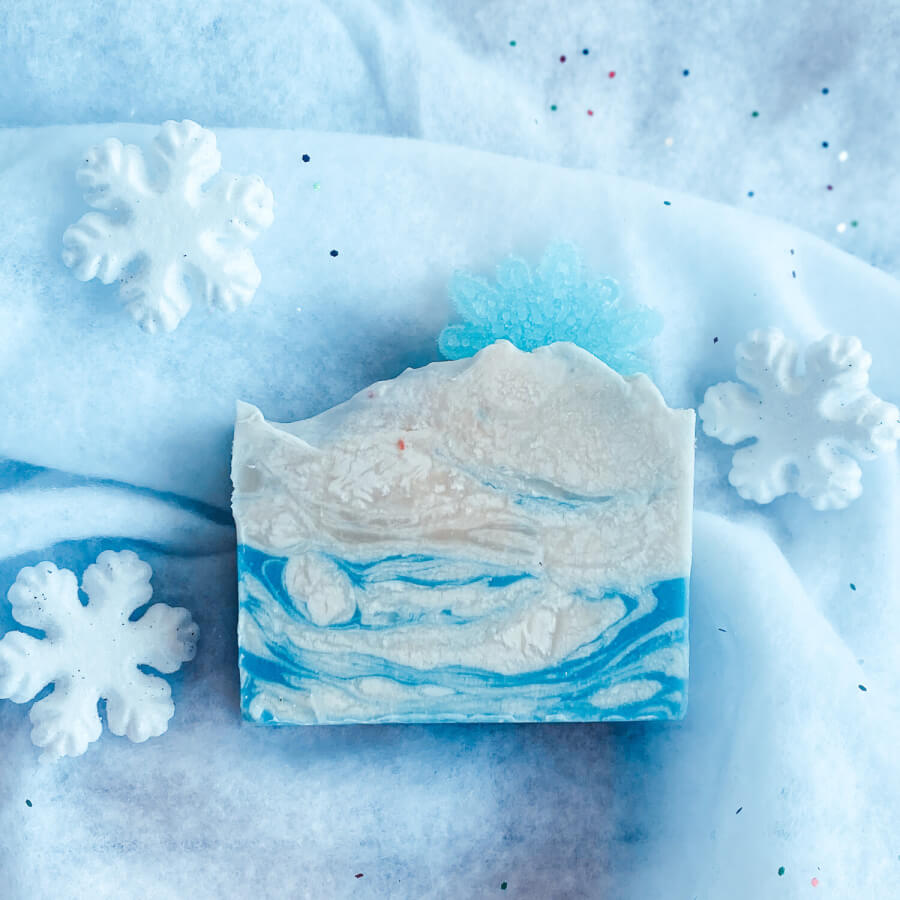 Homemade Soaps from Lemon & Lei
Located at the Ventura Harbor, Lemon & Lei specializes in products that are healthy for your skin, environmentally safe, and cruelty free, with no harmful ingredients.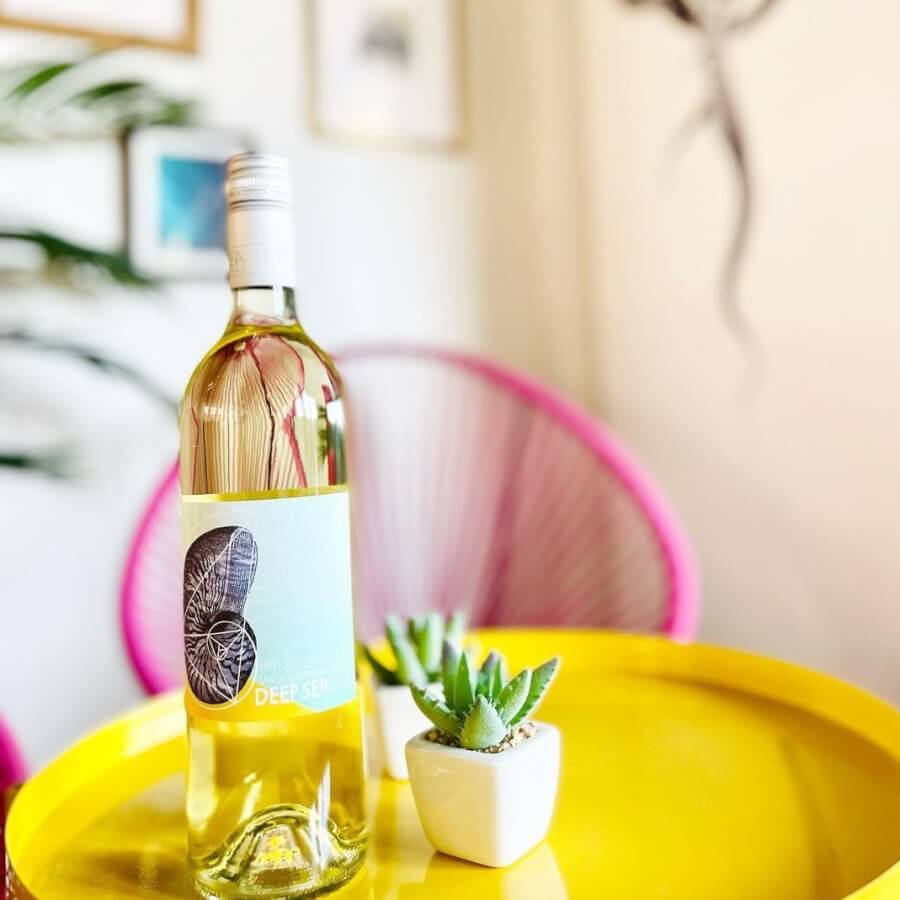 Handcrafted Wine from Deep Sea Wine Tasting
Wine by the water, is there a better combination? Their wine is made from grapes grown in California's moderate coastal climates.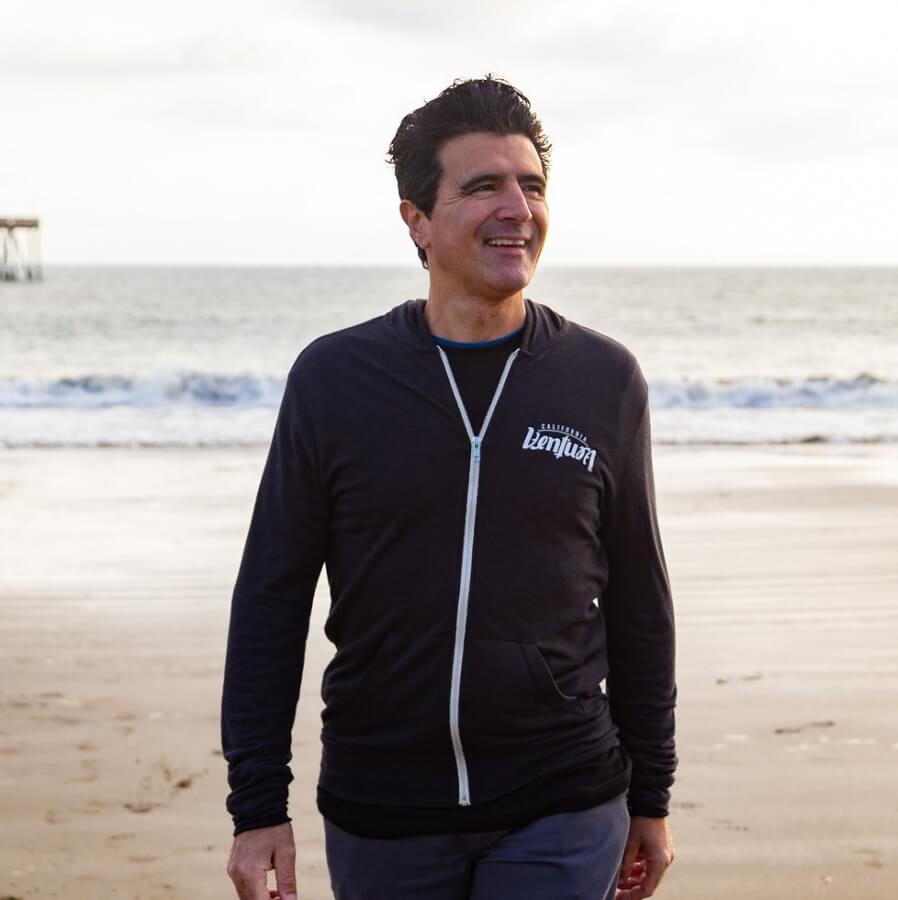 Ventura branded sweatshirt from the Ventura Visitor Center
Show your Ventura pride with a variety of Ventura-branded merch right in the heart of Downtown Ventura at the Ventura Visitor Center.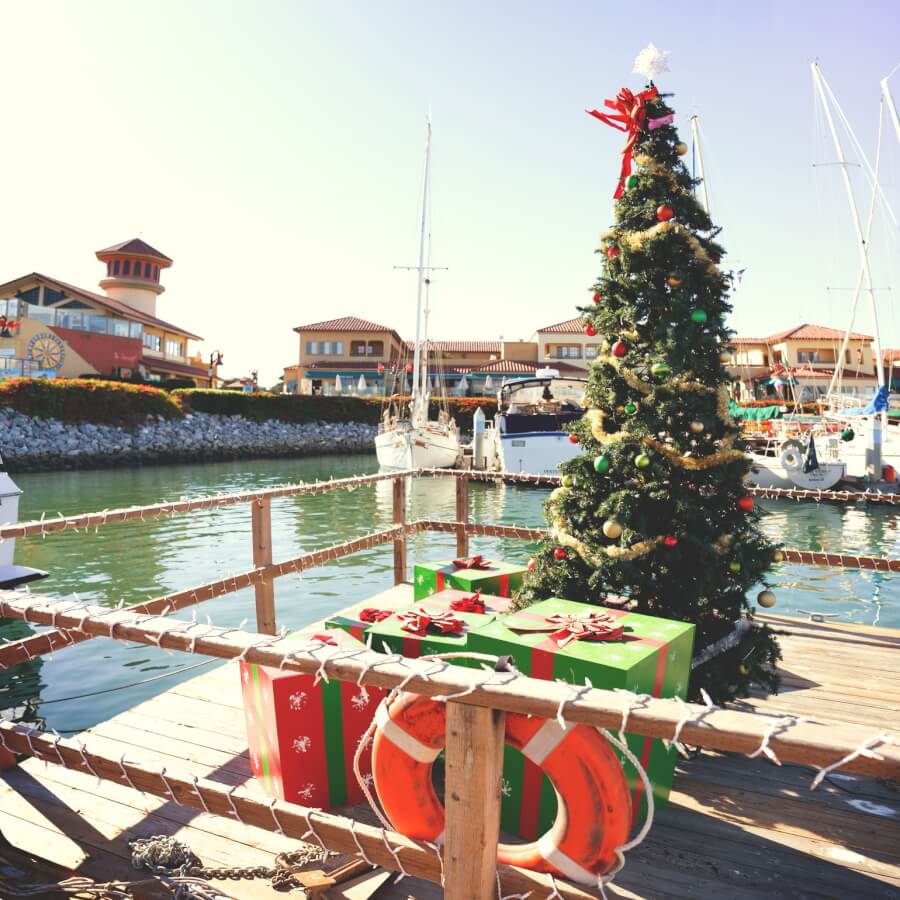 Holiday Cruise ticket from Island Packers
Get in the jolly spirit with a holiday cruise through the Ventura Harbor and Ventura Keys. Ooh and ahh at the beautiful lights all around.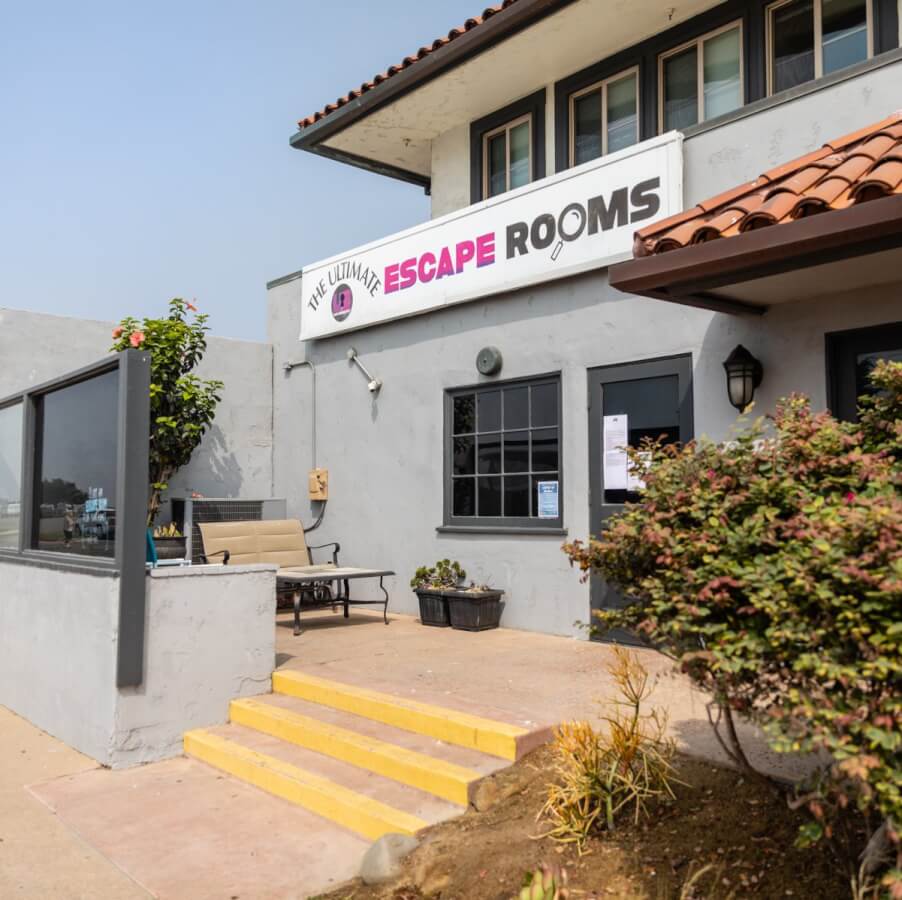 Gift Voucher from Ultimate Escape Room
Enjoy an escape room experience at the Ultimate Escape Room with a group of friends. Choose from three different room themes to get lost in!
---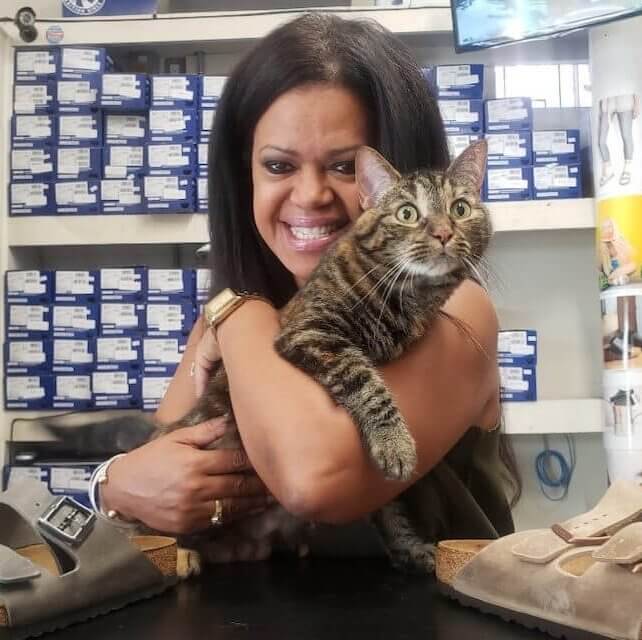 JoAnne Hadley
Birkenstock Footprints of Ventura, Owner
I love living in Ventura because the weather is superb.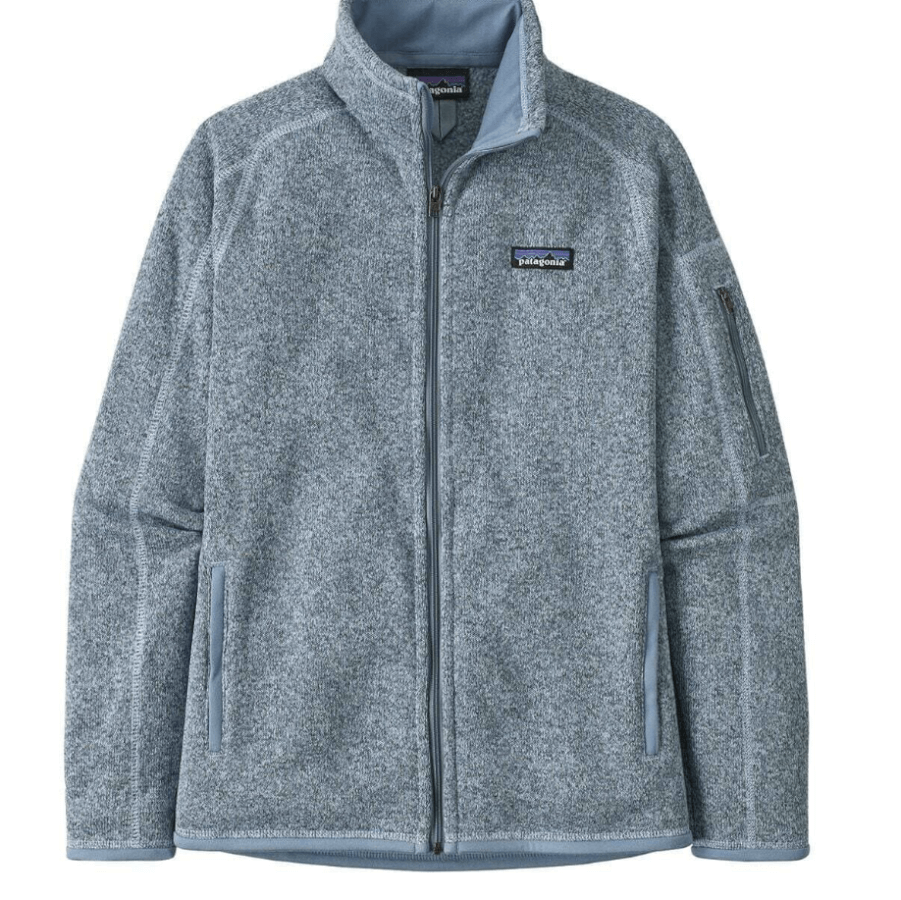 Winter Jacket from Patagonia
Stay warm during the chilly winter days in Ventura with a Patagonia jacket. Shop locally at Patagonia Ventura, Patagonia's first-ever shop.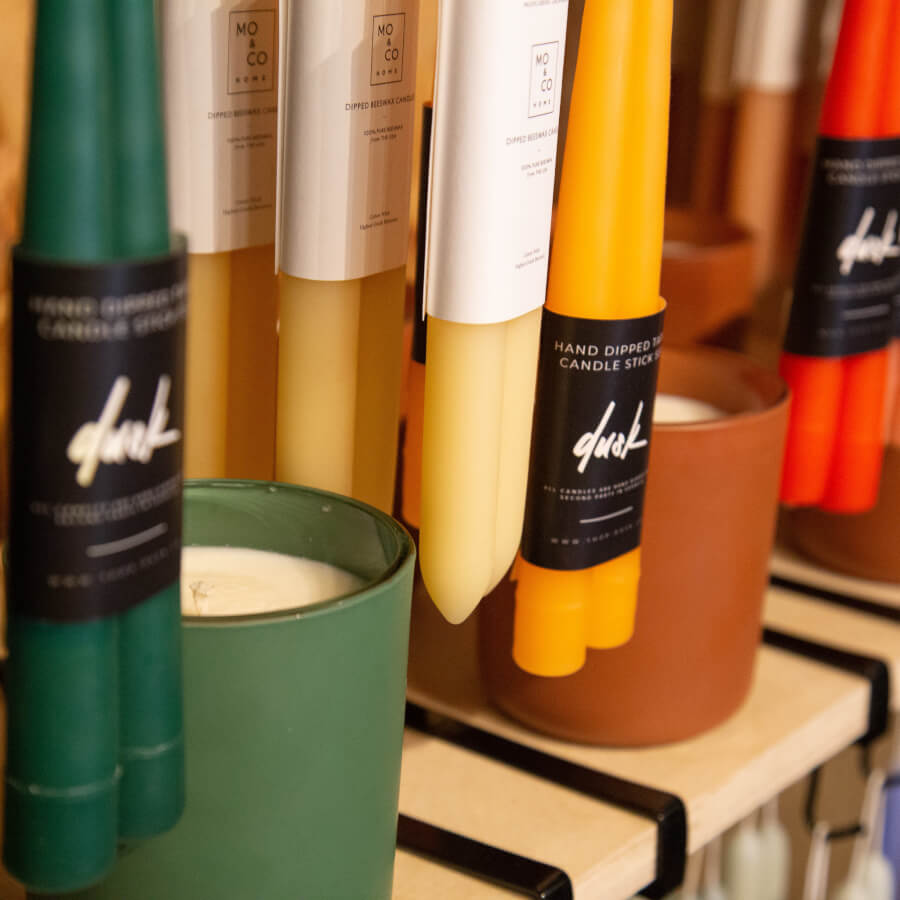 Candles from Dusk
Beautiful scents from Dusk are a must for the candle lover in your life. Check out their sleek design and unique offering of custom candles!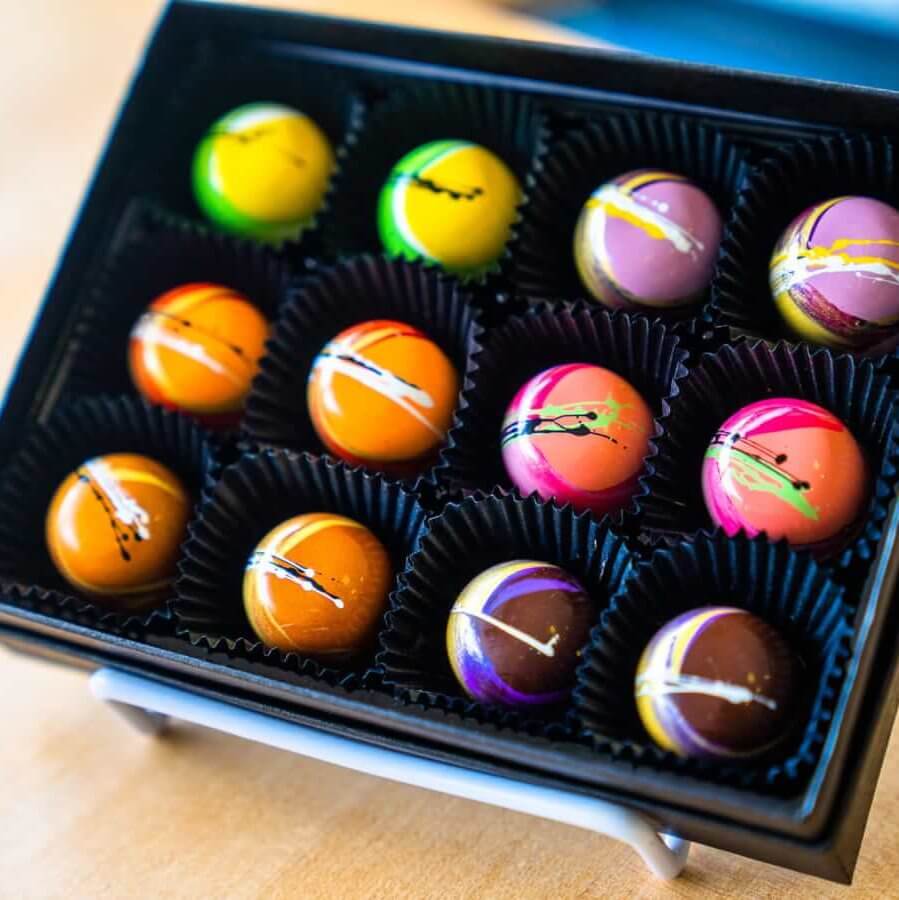 Local chocolate from Ex Voto Chocolates and Confections
Chocolate can be an art too! Ex Voto chocolate treats aren't just delicious but they're beautiful too.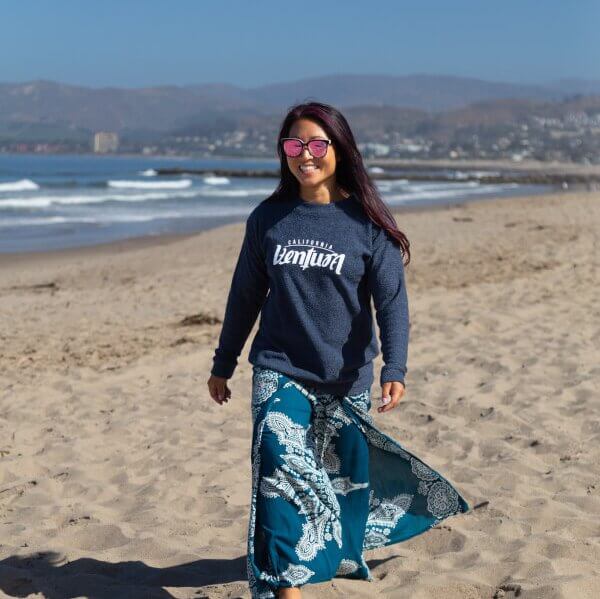 Fleece Crew from the Ventura Visitor Center
Perfect for those cool coastal mornings and evenings, the fleece crewneck pullover is lightweight, comfortable and oh so cozy. Show off your Ventura Pride too!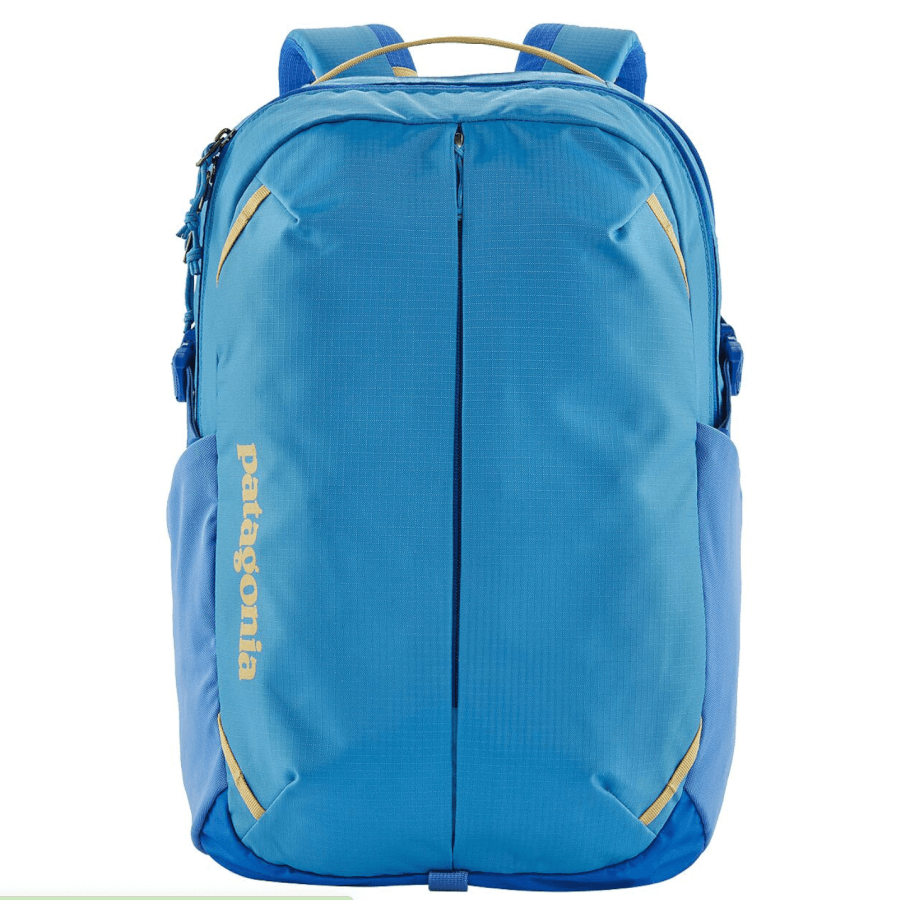 Backpack from Patagonia
Sturdy for traveling or hiking, pick up a backpack from Patagonia Ventura.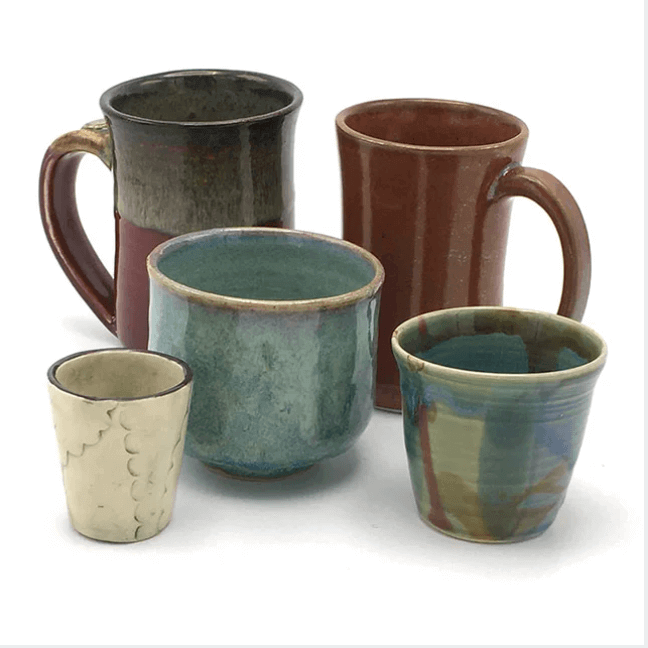 Pottery piece from The Ventura Pottery Gallery
Pick up a beautiful piece of pottery for your home at the Ventura Pottery Gallery located in the Ventura Harbor. Both a practical item and a piece of art.
---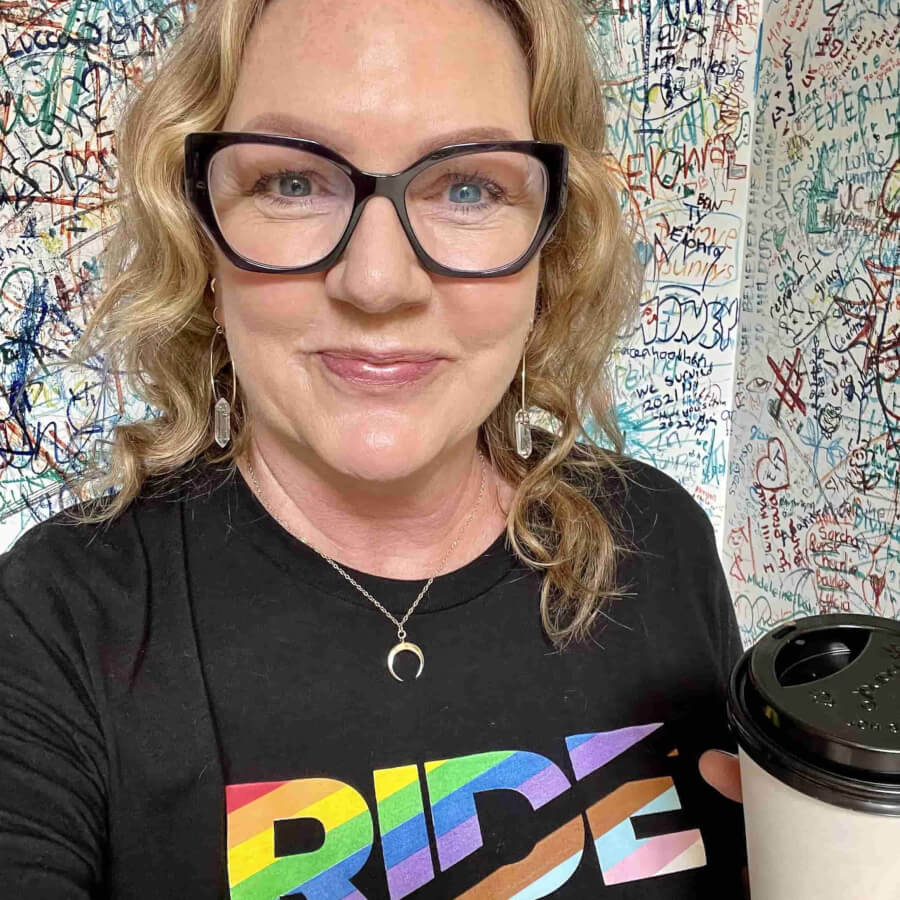 Patricia Logan
Fiddle & Fern, Owner
I love living in Ventura because of the peaceful vibe, great neighbors, and the laid-back feeling Ventura has.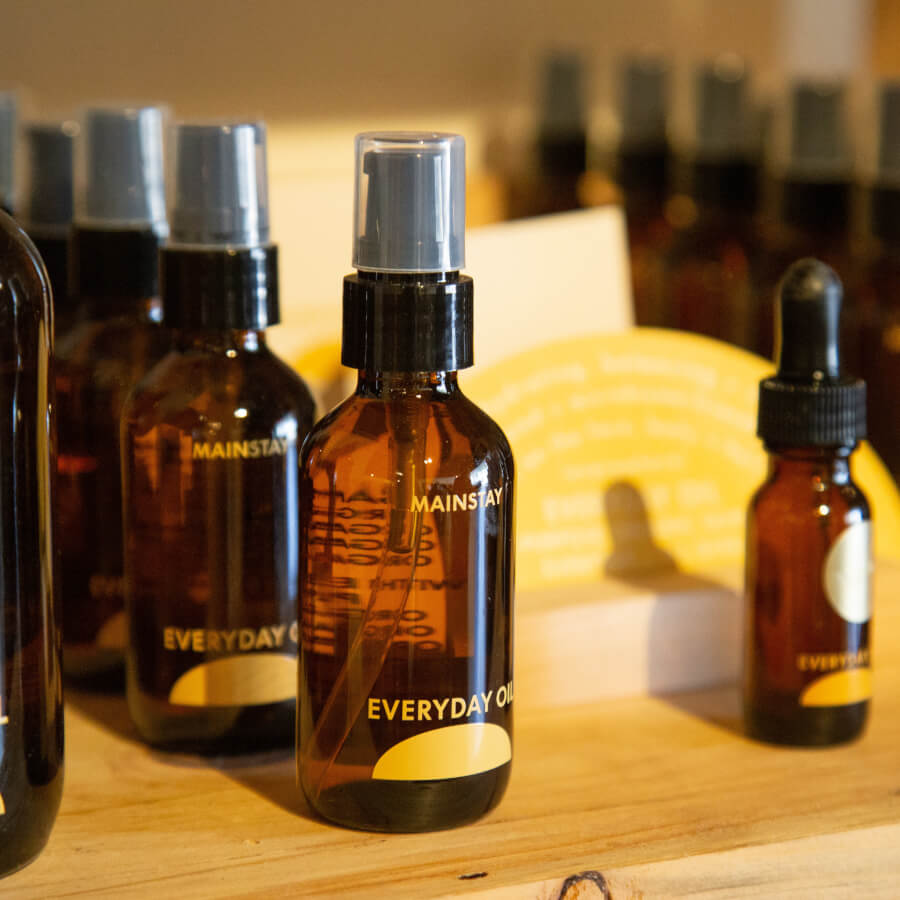 Everyday Oil from Findings Market
For the self-care fanatics in your life, pick up the popular Everyday Oil from Findings Market which calms, cleanses, moisturizes…pretty much everything under the sun!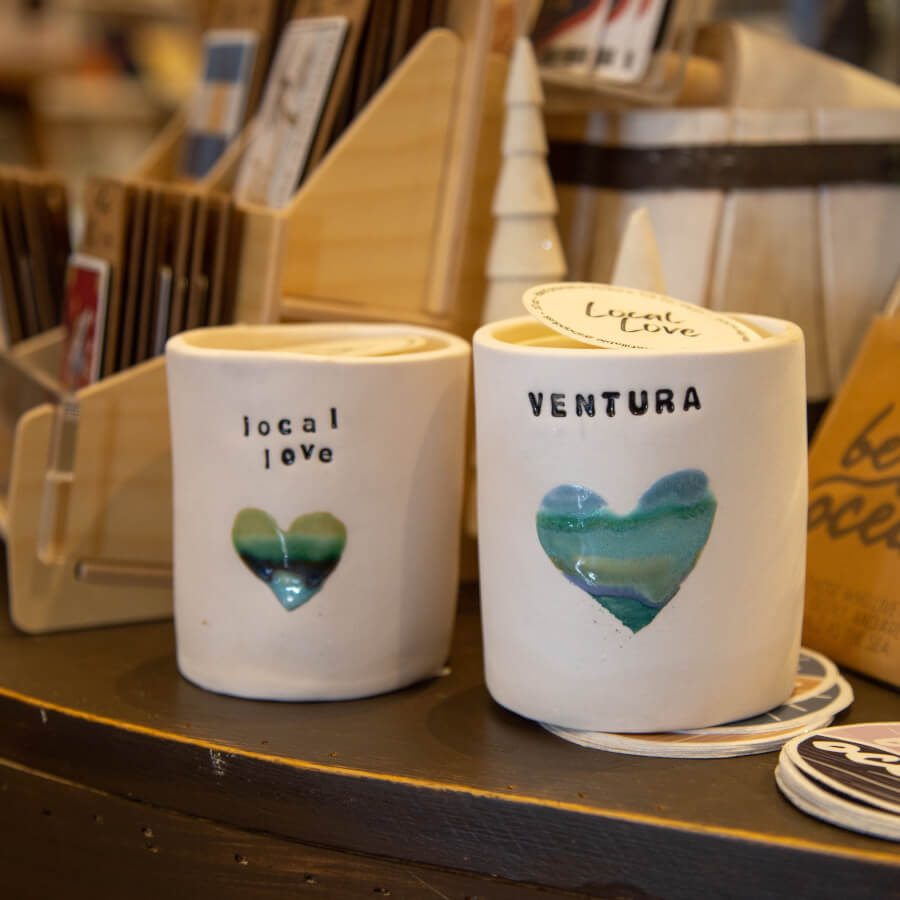 Ventura Love Candle from Plum Gift Boutique
Plum Gift Boutique created a custom candle showcasing Ventura and Local Love (with the help of Dusk). Enjoy a calming mixture of beach scents to fill your home.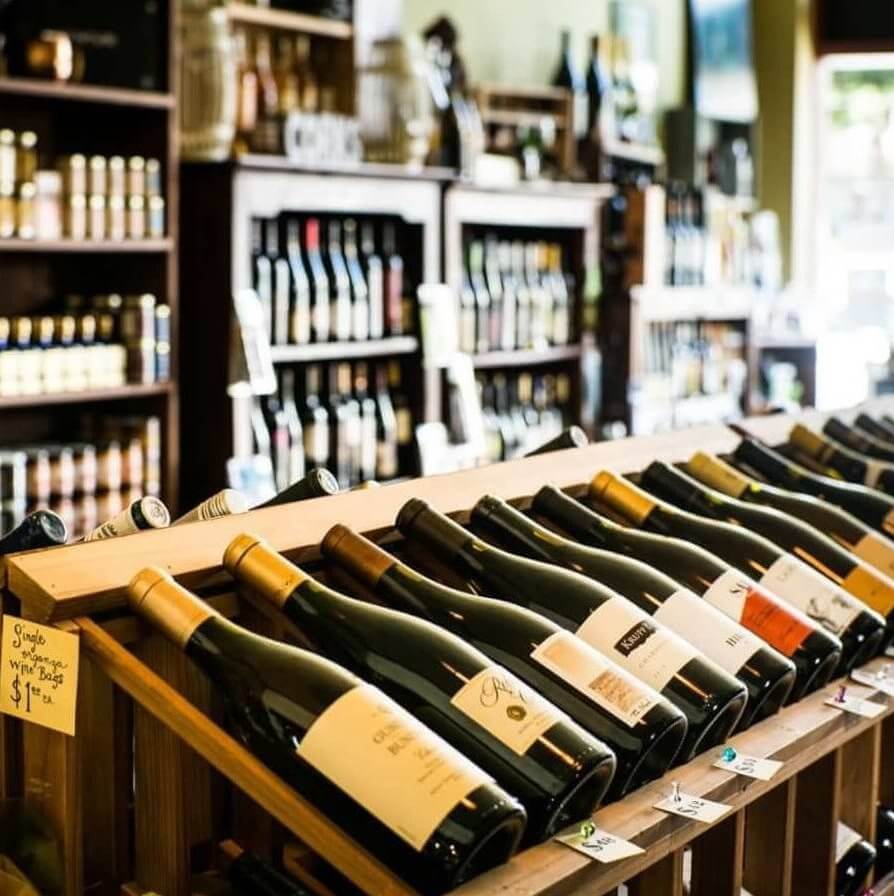 Bottle of Wine from Paradise Pantry
Local wine for the wine lover in your life can be found at Paradise Pantry.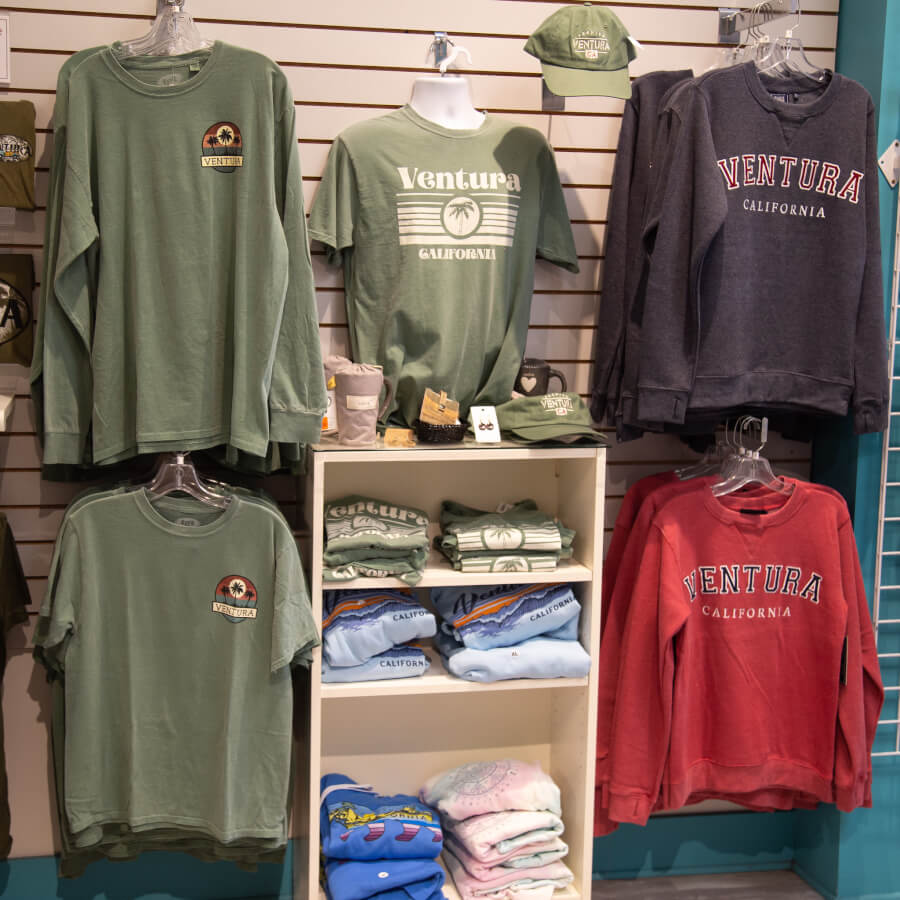 T-Shirt from Very Ventura
Show off your Ventura pride with a Ventura t-shirt from local gift store Very Ventura right in the middle of Downtown Ventura.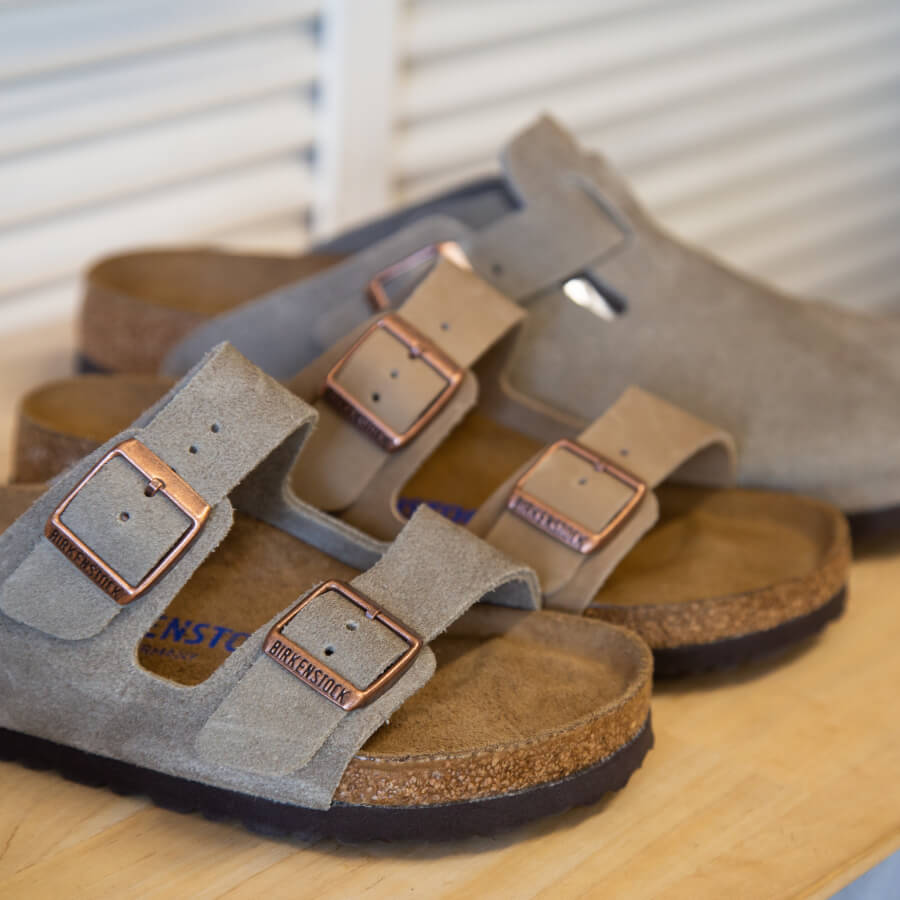 Boots or Sandals from Birkenstock Ventura
The best way to spend an afternoon strolling in Downtown Ventura? Walking around with a pair of Birkenstock sandals or boots on your feet. Check out our local Birkenstock store for your next gift!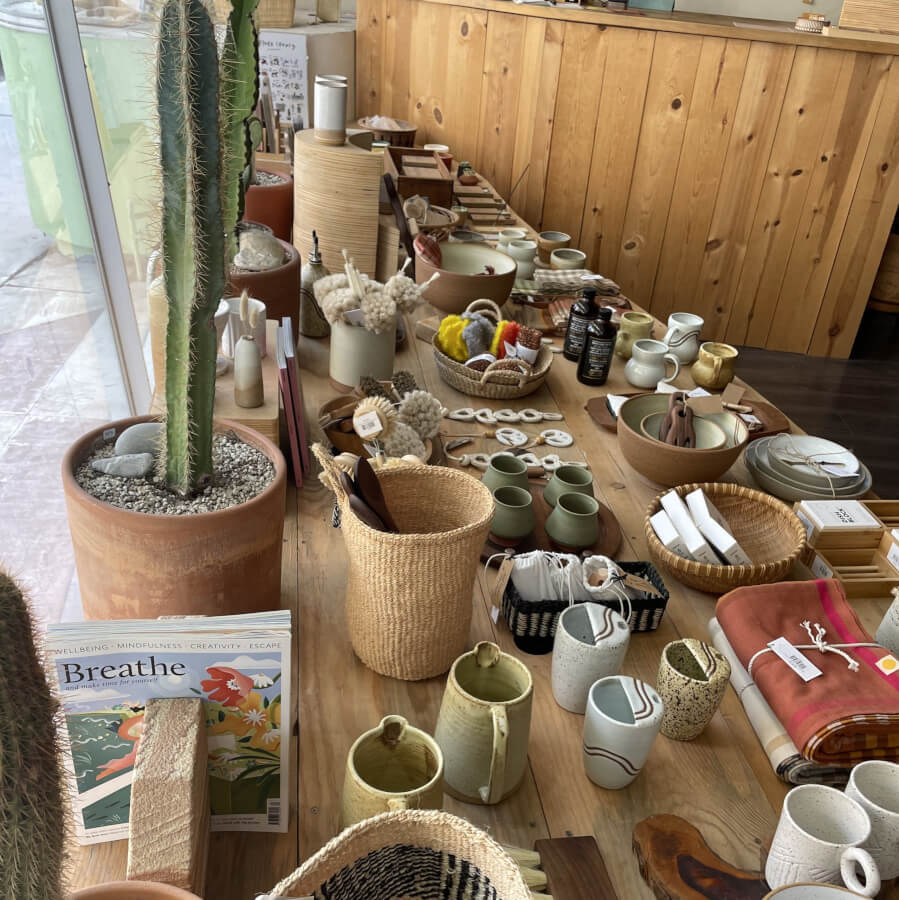 Pottery or ceramic pieces from The Findings Market
From a candle vessel to other home goods, you'll have no problem finding something unique at the Findings Market.
And a little insider information when you get ready to prepare the wonderful local Ventura gifts you bought…
HALF of our gift guide participants said they prefer to receive their gifts in a gift bag. Quick! Raid your closets or head out to the store for cute gift bags!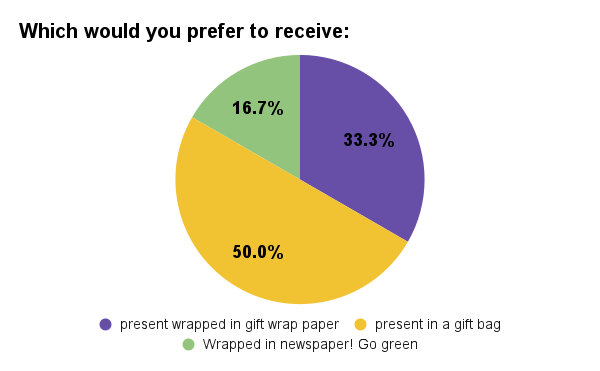 ---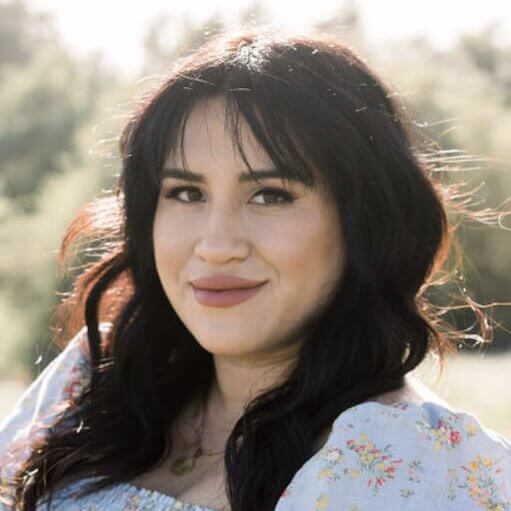 Kendra Gonzalez
Westside Community Development Corporation, Executive Director
I love the people in Ventura! We have a great group of people whom are passionate about our city!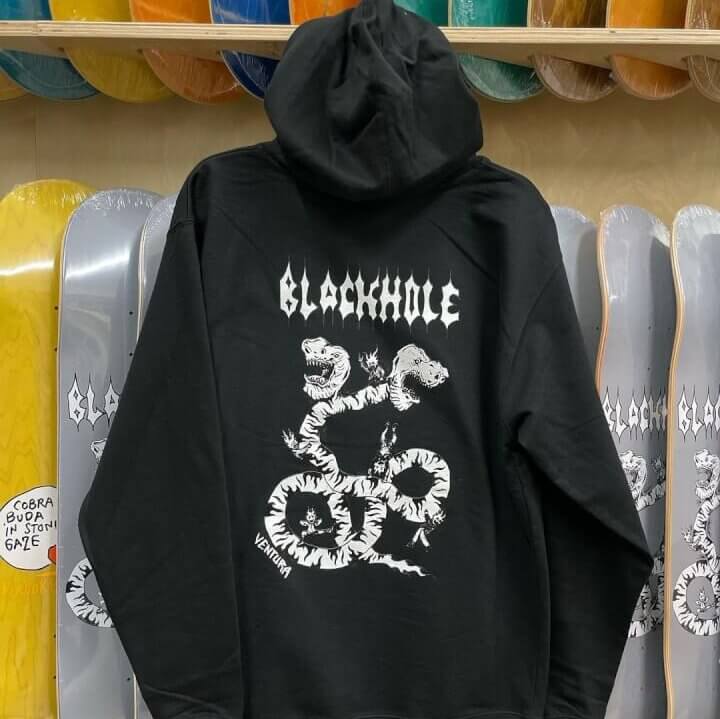 Hoodie/T-shirt from Blackhole Skate Shop
Support a local skate shop and rep their merch! Locally owned and the first skate shop on the Ventura Avenue (or as locals call it, the Avenue), Blackhole Skate Shop has great merch to keep it street cool this season.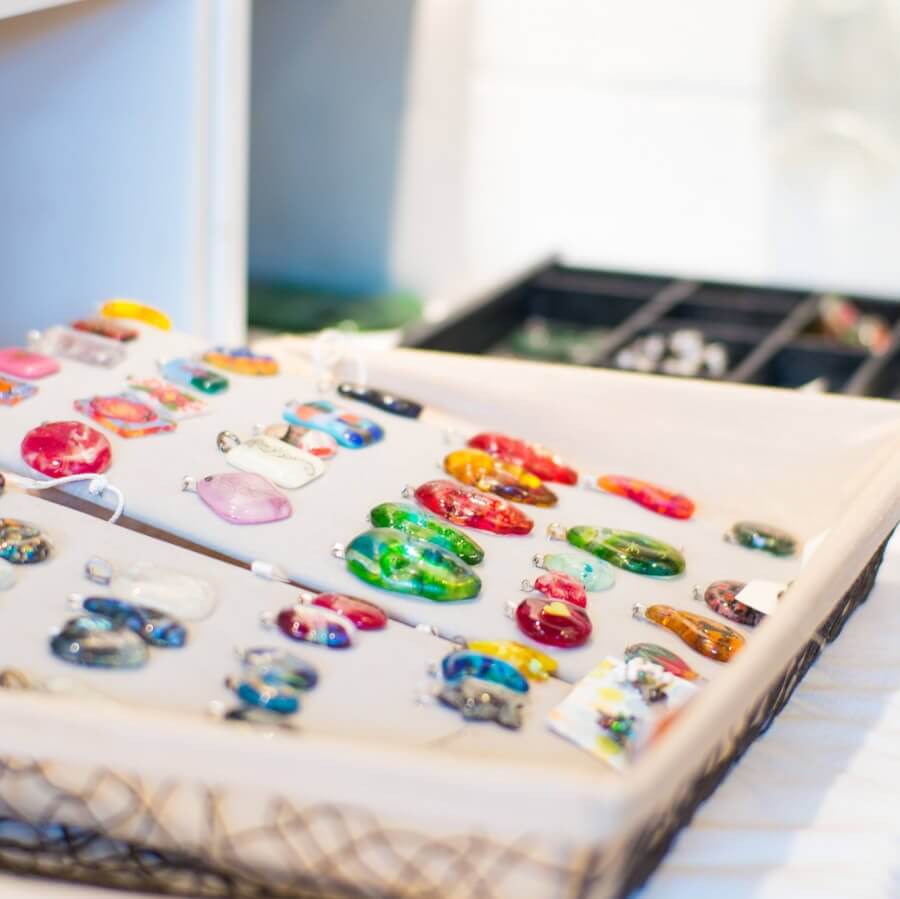 Handcrafted Gifts from Bell Arts Factory
Pick up one-of-a-kind items for your friends and family AND support an amazing cause. As a nonprofit community-based organization Bell Arts uses arts as a means to improve the community.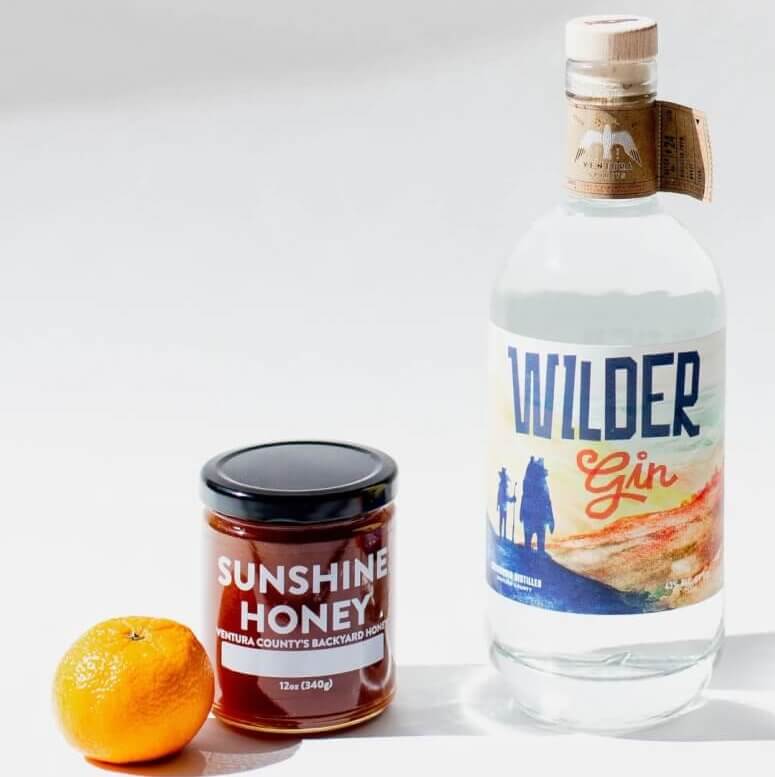 Wilder Gin from Ventura Spirits
Ventura Spirits, located on the Avenue, Craft Spirits distilled, aged, and bottled right in town. They have a great selection of different spirits and cocktails that taste amazing. Check out their tours and tastings too!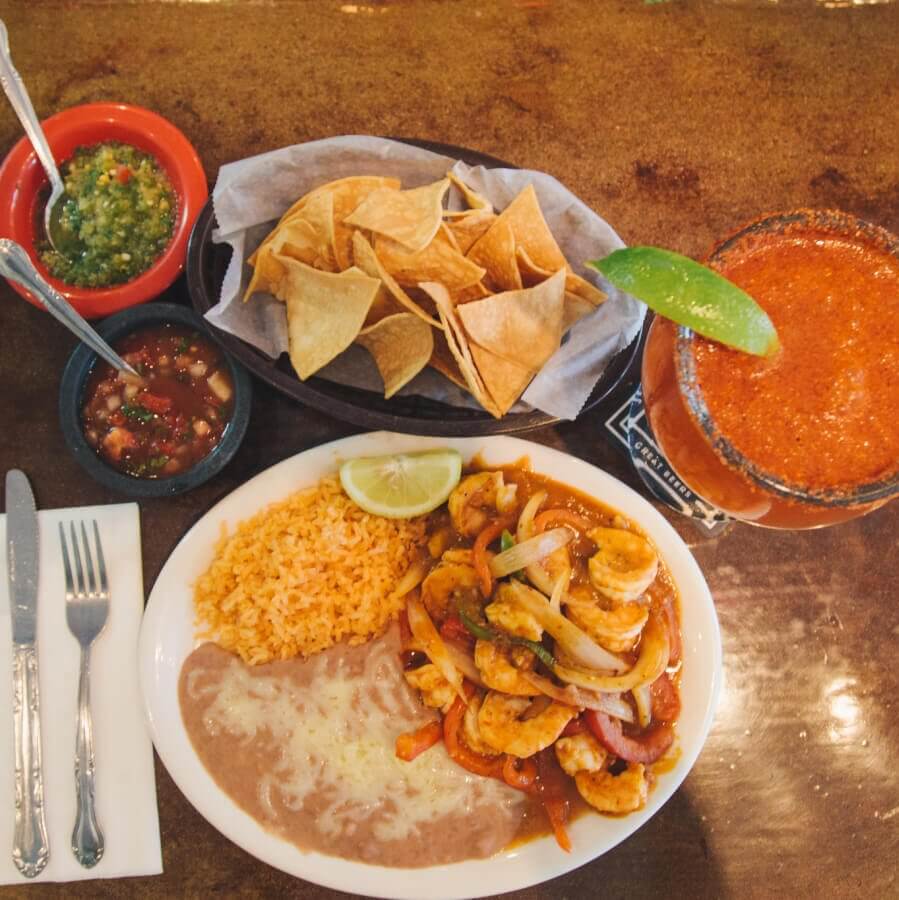 Gift Certificate from Taqueria Tepátitlan
For the foodie in your life, treat them with a gift certificate from Taqueria Tepátitlan! Located on the Avenue, Taqueria Tepátitlan serves classic Mexican cuisine and a killer michelada.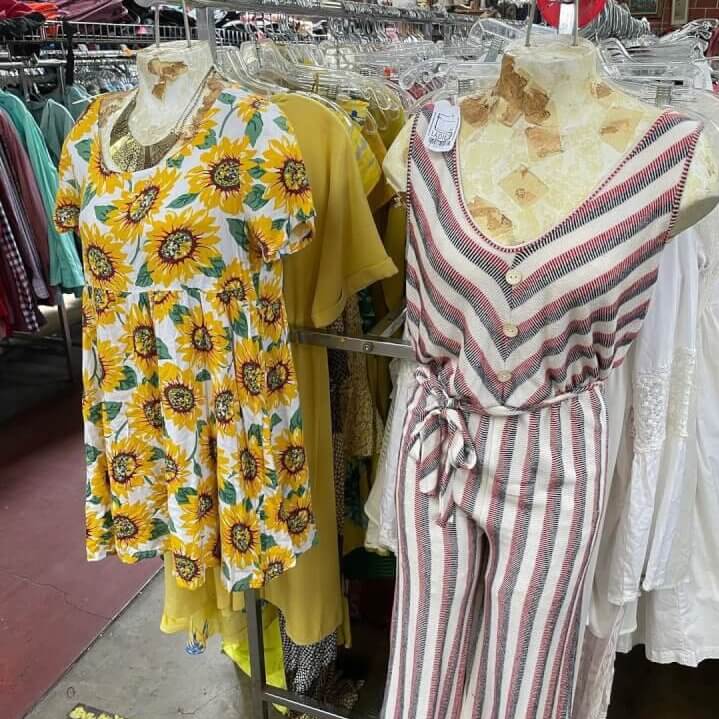 Thrifted Gift from Boys and Girls Club
Finding a perfect gift for a friend is a gift in itself! Support our local Boys and Girls Thrift Store for a one-of-a-kind gift.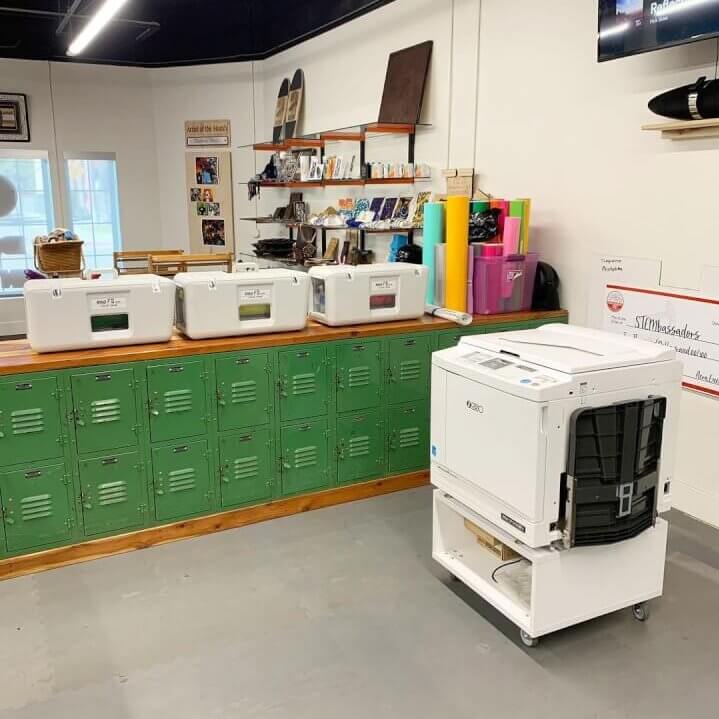 Membership to the Idea Center
For your friend who always has their hands busy making and crafting, a membership to the Idea Center means they can take classes on weaving, 3D printing and more!
---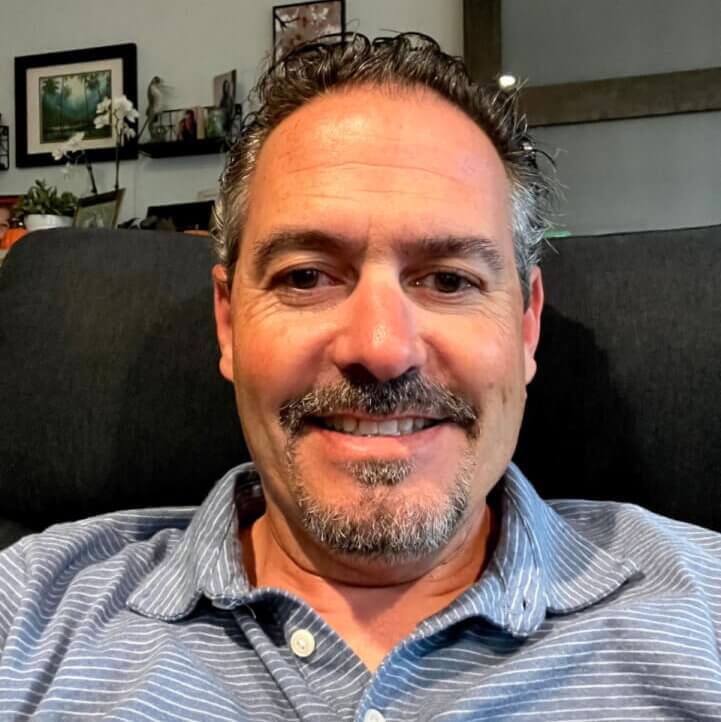 Chad Vaglica
Ventura Unified School District, Math Teacher
I love living in Ventura because of the moderate climate. I also love being about to go for a walk on the beach whenever I would like.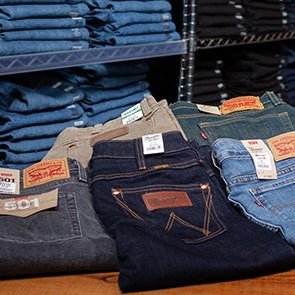 Levi's 505 Jeans from The Wharf
The Wharf is known to be the place to get workwear apparel. Get your friend a classic pair of Levi's jeans right here in town. (fun fact: the Wharf has been locally operated in town since 1916!)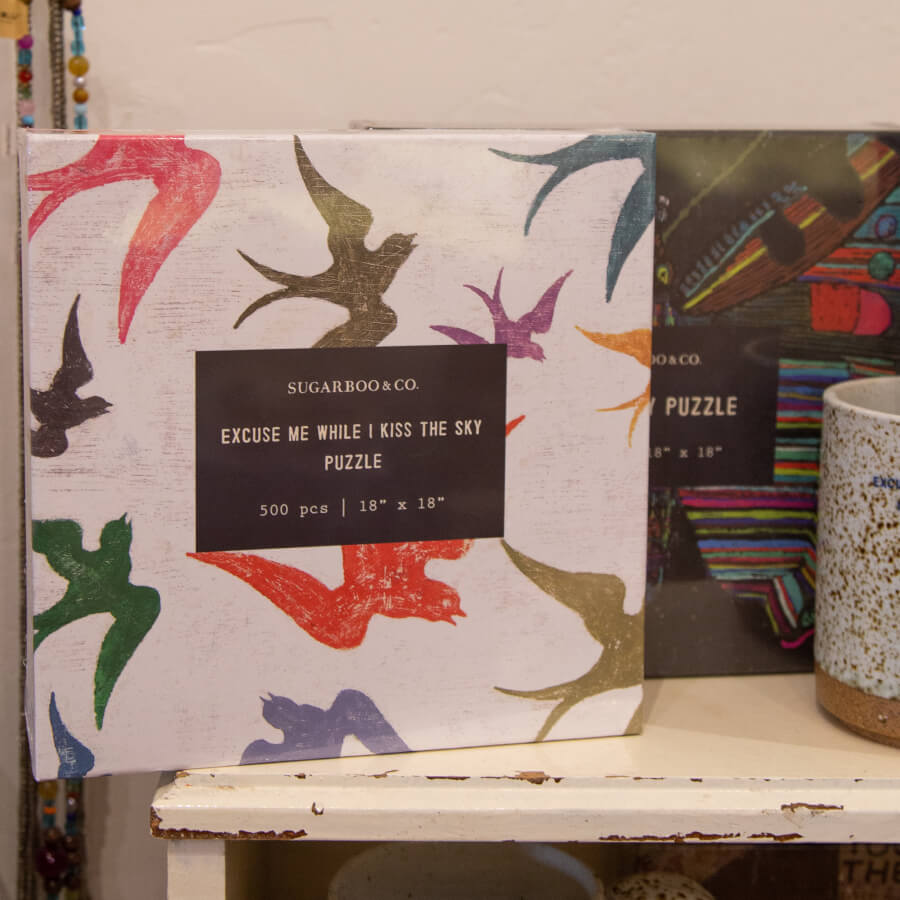 Jigsaw puzzle from Plum Gift Boutique
You can find all types of cute gifts at Plum Gift Boutique, located in the heart of Downtown Ventura. Why not get a puzzle that your friend or family member will love putting together and perhaps hanging on the wall as art?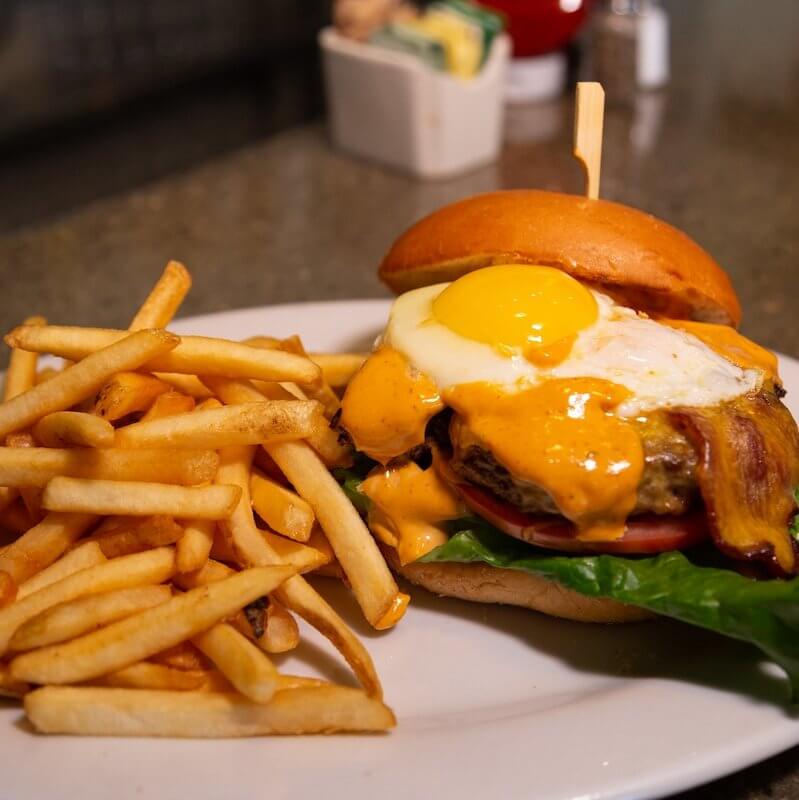 Gift Card from Two Trees Restaurant and Taps
Treat your friend out to eat with a gift card from Two Trees Restaurant, located on the eastside of the city. Popular for their breakfast options, getting a juicy burger with local beer isn't too bad of an idea either.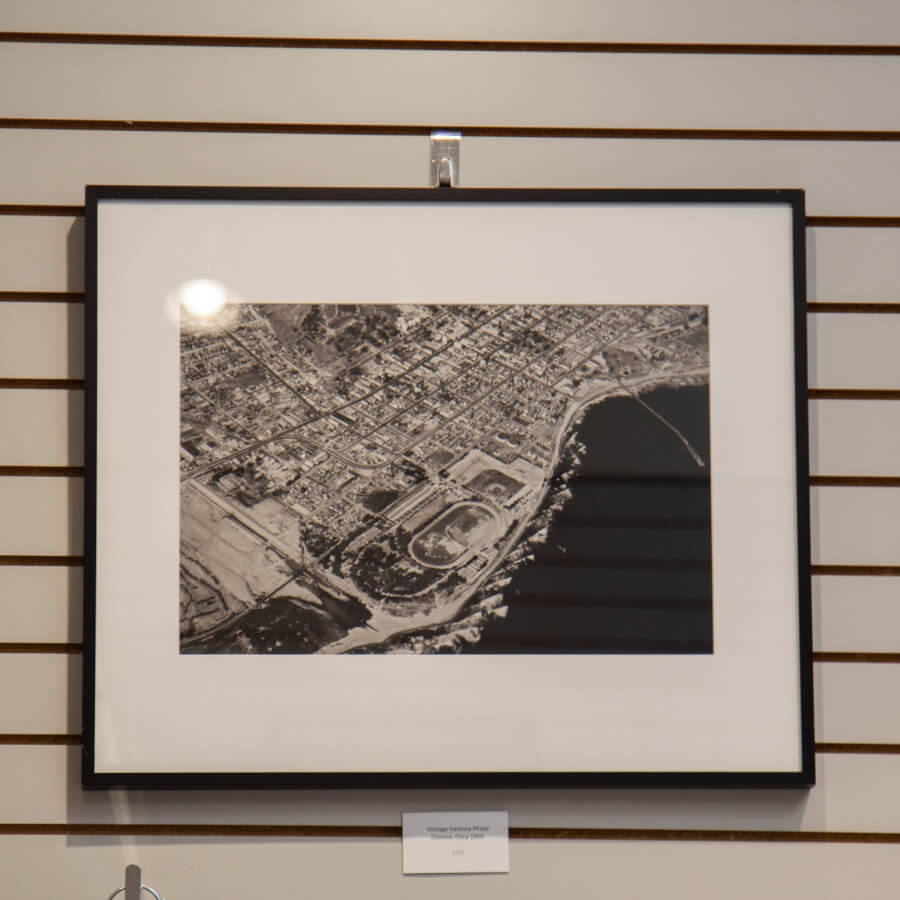 Vintage photo of the city from Very Ventura
A blast from the past! Gift your friend a beautiful photo of the city in black and white to hang on their wall.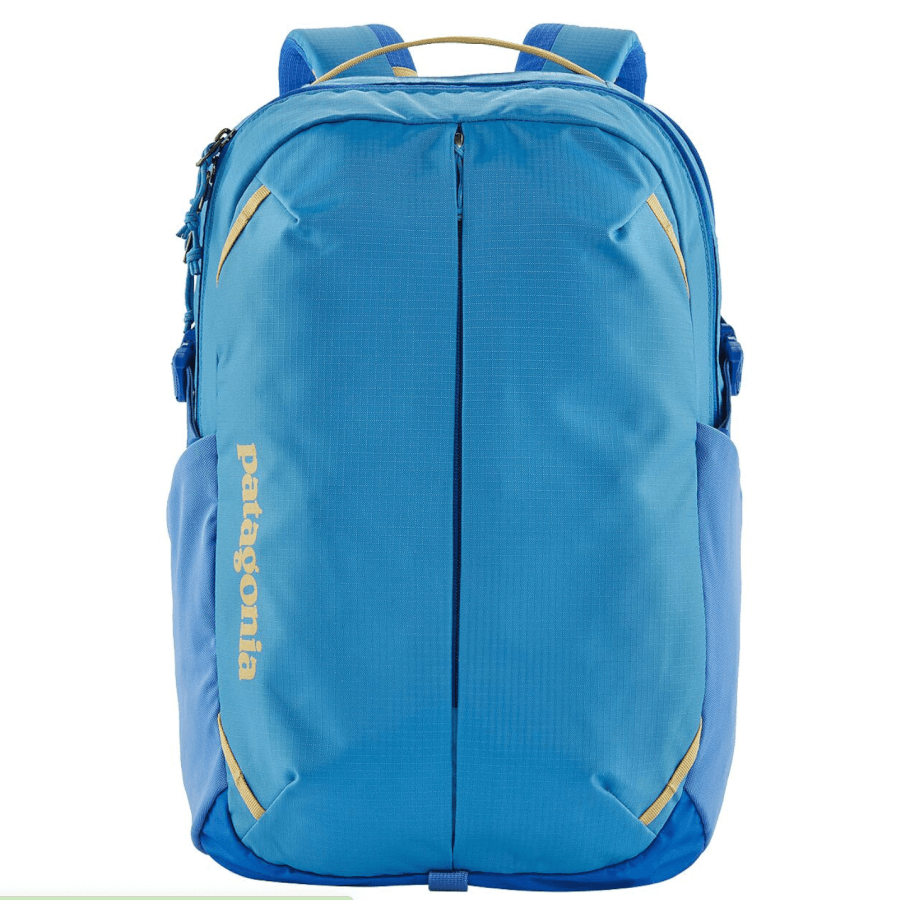 Travel Backpack from Patagonia
For your world traveler friend, get them a travel backpack from our very own Patagonia store right in town.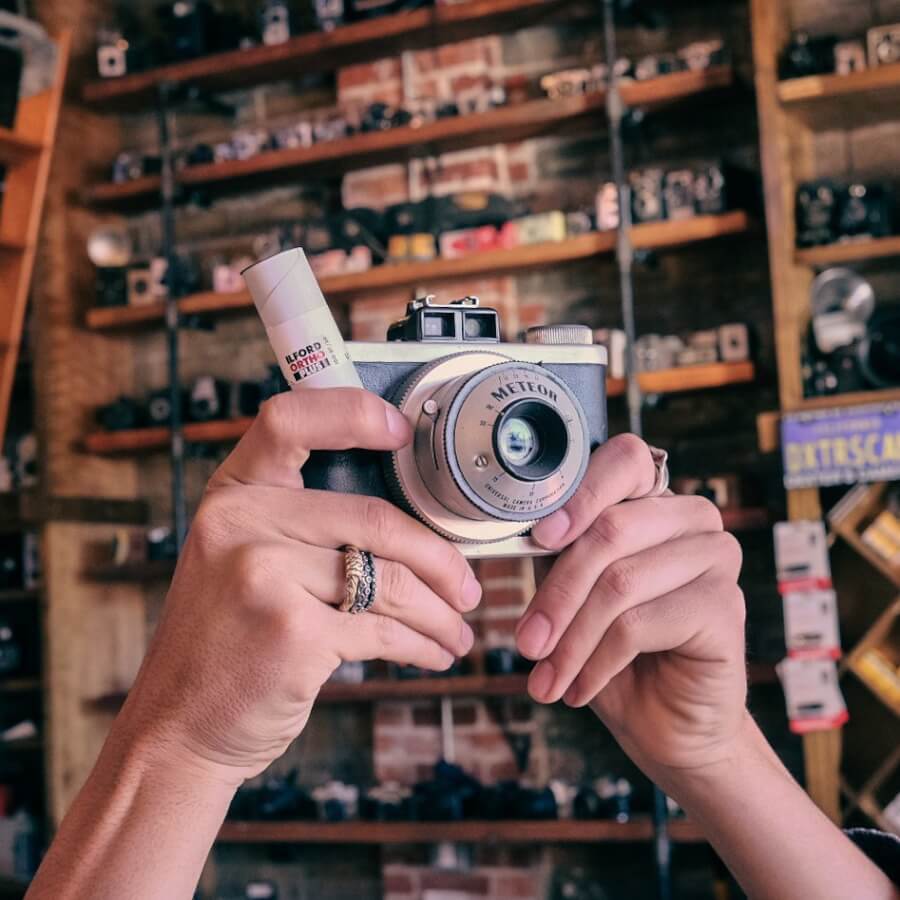 Film Camera from Dexter's Camera
Film is back in— get your friend a gift that they can use over and over again. Capturing memories on a film camera is a special experience that your friend will love.
---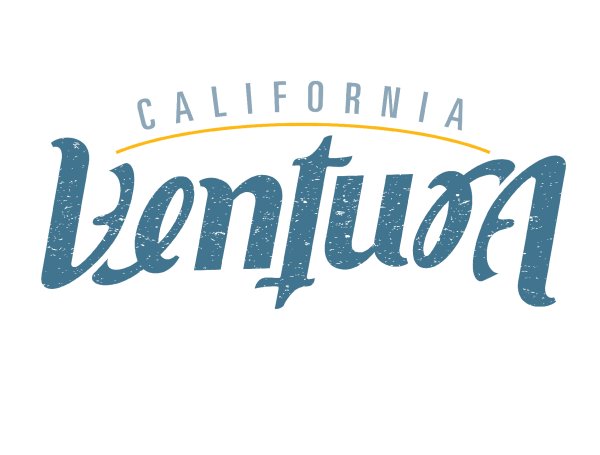 Visit Ventura Staff
We love living in Ventura because everyone can be who they want to be. Our weather is perfect, the ocean and hillside views are stunning, and most of all, our community members are some of the kindest people you'll ever meet.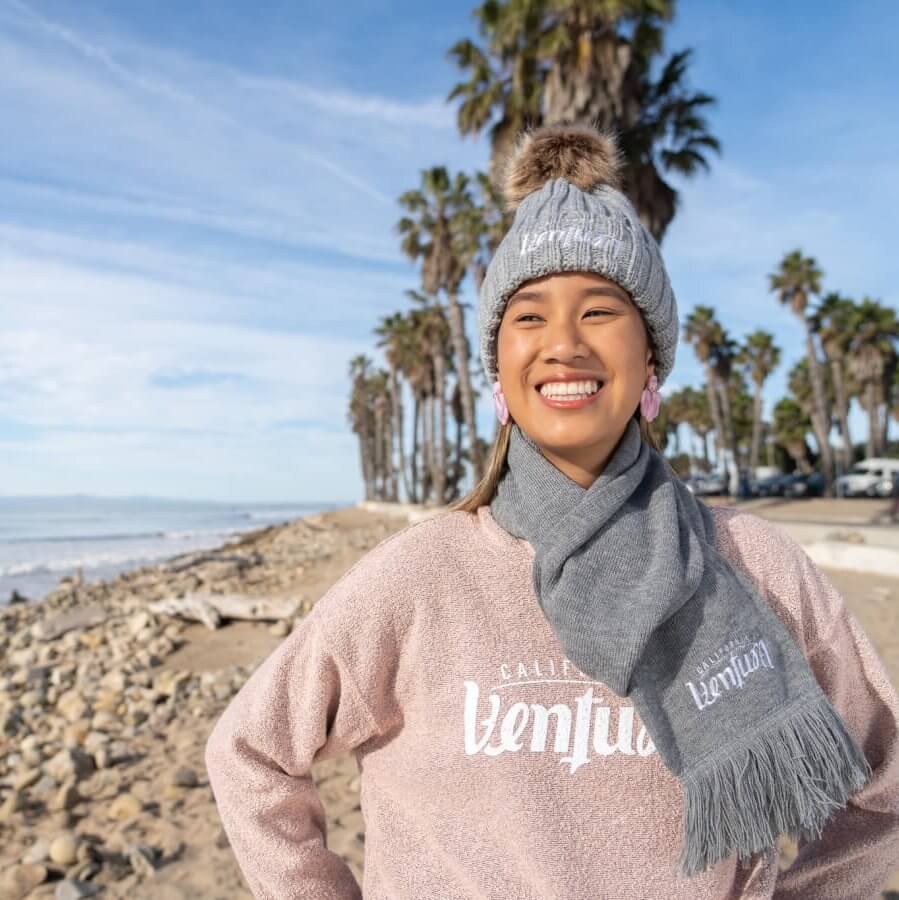 Pom Pom Beanie
Super cute and practical (this beanie really keeps your head warm!) buy your loved one a Ventura-branded pom pom beanie in colors grey, navy, and black.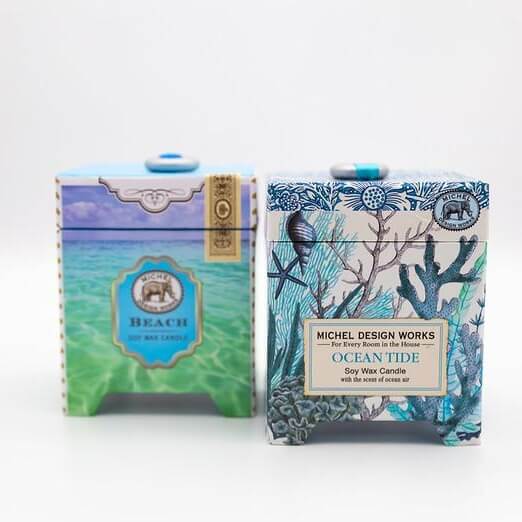 Coastal Fragrance Candle
Give your friend the gift of the wonderful scent of ocean breeze home with them.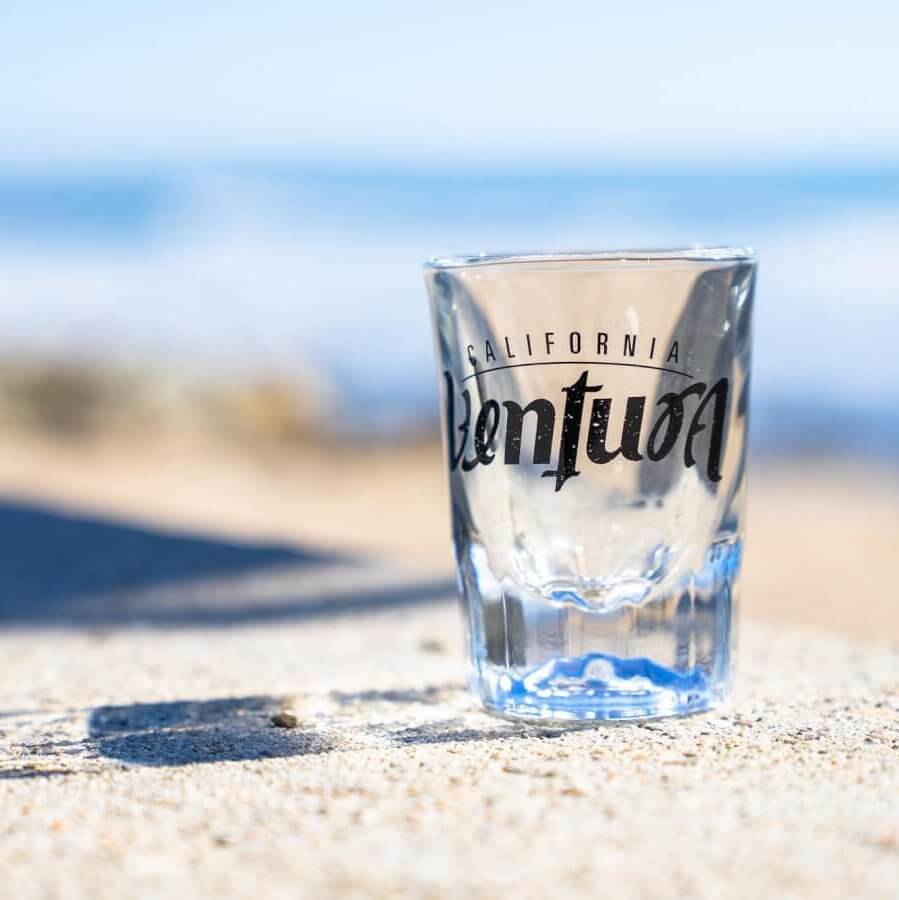 Ventura Shot Glass
For your friend who collects…or who just likes to have a good time! Our Ventura Shot Glasses are the best way to hold or measure your favorite spirits and every time you toast, you'll think of Ventura!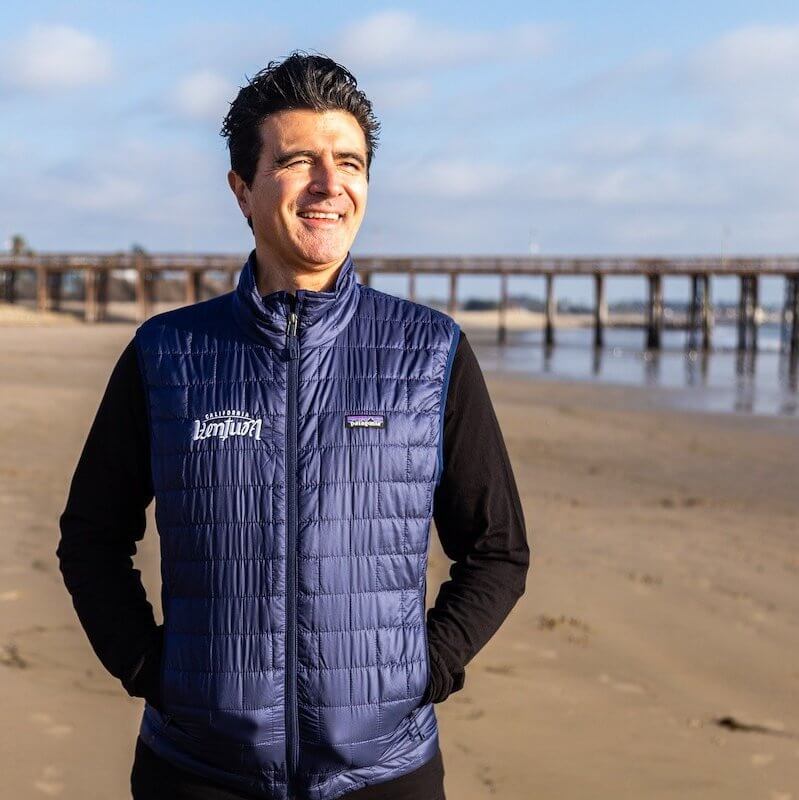 Ventura-branded Patagonia Vest
A popular seller, share your Ventura pride with your very own Patagonia Vest with the Ventura logo!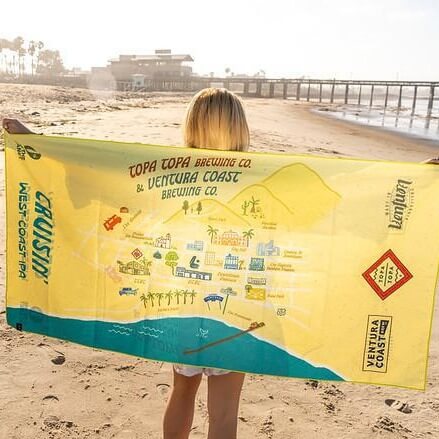 Summer Vibes Quick-dry Beach Towel
We know it's the wintertime but beach day is every day in Ventura. Our beach towel has a unique map of Ventura landmarks and will get you dry in no time.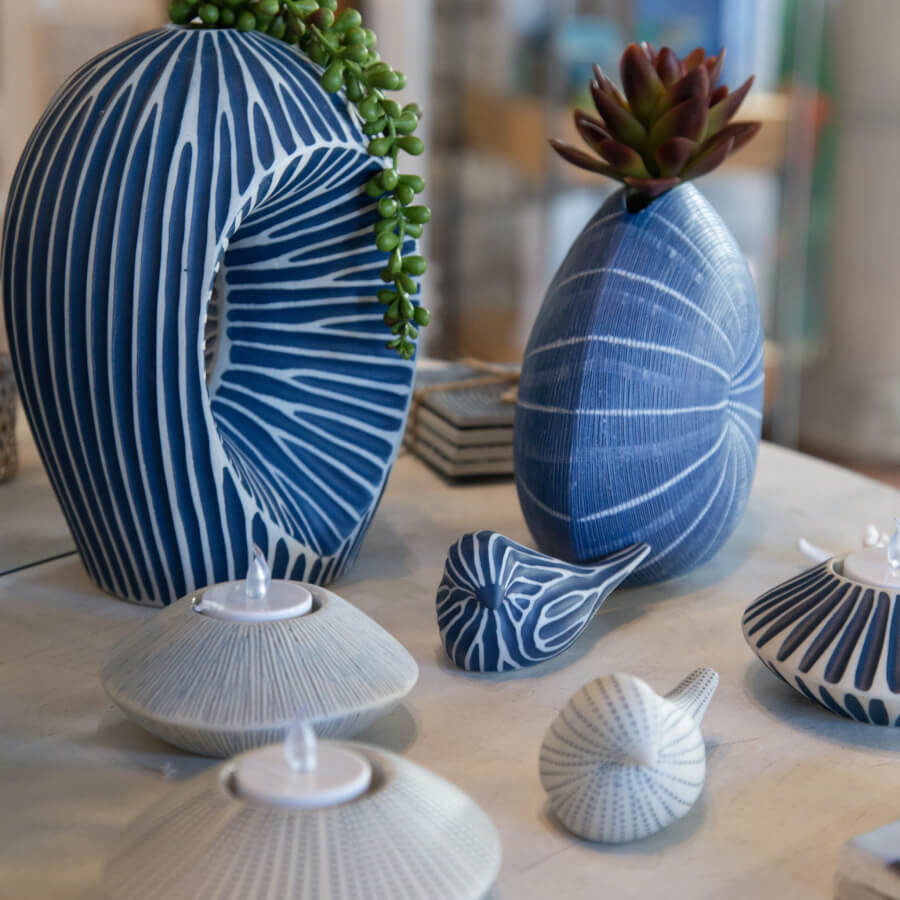 Coastally-inspired ceramics
Fit for any home, your friend will love their new coastally inspired ceramics for the holiday season. Choose from candle holders, art pieces and home goods!
Things to Do


Family Fun

Ventura Shopping

Music & Nightlife

Arts, Culture & History
Outdoors


Beaches & Surfing

Biking & Hiking Trails
Food & Drink


Restaurants

Outdoor Dining

Wineries, Breweries & Distilleries

Farmers Markets

Happy Hours
Discover More
Get to know Ventura, and discover the best things to do around the city.
Ventura Partners With