Posted: Thursday, Nov 18th, 2021
Ventura Local Gift Guide 2021

Gift-giving is a highly subjective matter. And, frankly, some of us need help. In fact, the thought of finding the perfect gift might cause some of us to seize up.
Relax. We're going to help you find the perfect Ventura gift. Note the word "Ventura." Never has it been more important to Support Local. So, over the next few weeks, we'll be publishing a series of Gift Guides, with inside tips from resident Ventura experts. Gifts that are unique and affordable. Gifts that show you really care — about the gift's recipient and your Ventura community
For starters, inside Gift Giving tips from our very own Visit Ventura staff…
Marlyss Munguia Auster
President & CEO
With the best team in Ventura. Marlyss came back to Ventura in 2012, having left her heart behind when she moved away in 1994. She originally moved to Ventura based on a postcard her mother received while living in Houston. Now she focuses on inspiring others to discover the Ventura that stole her heart. She leads all aspects of strategic planning, brand development and stewardship, marketing, public relations, and visitor center operations.
My boys love the fun socks and they also love Ventura Surf Shop… so it is a win-win
Handlebar drink holder for your bike at Ventura Bike Depot
Nothing is better than cruisin' on the promenade, sunshine on your face, and stopping for a break to enjoy your view
Made with local love found on our coastline… Reminds me of things I love about our Ventura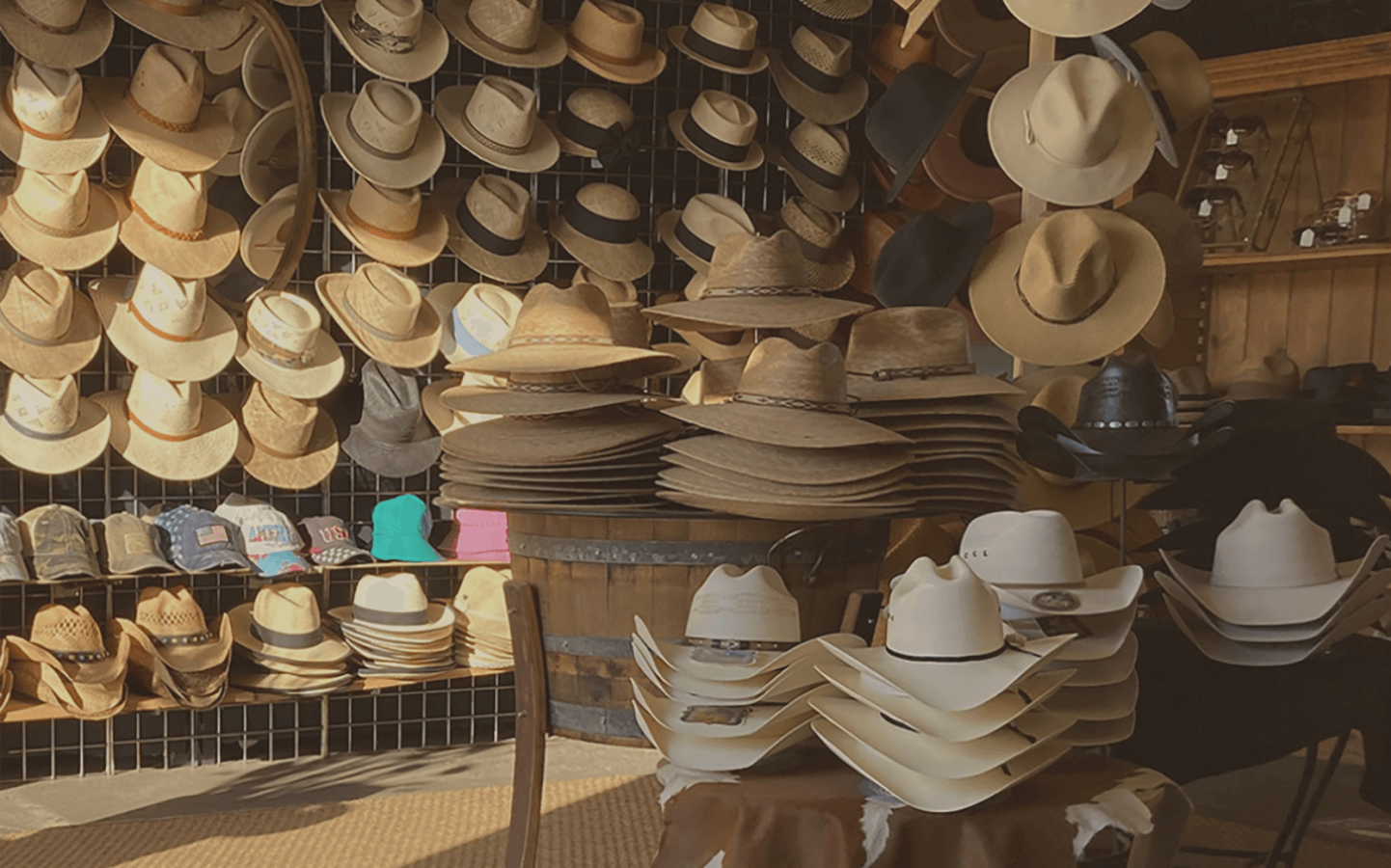 Cool Locally made Hats at Cielo y Mar
I love my hats…. and love to support locals and gift a unique find. Hampton has been shaping hats for over 30 years … worked for some greats (Stetson ..) and we have him right here in Ventura on the Avenue
I love that you can craft and create your own scent and come back with your vessel for refills- better for the environment and personalized!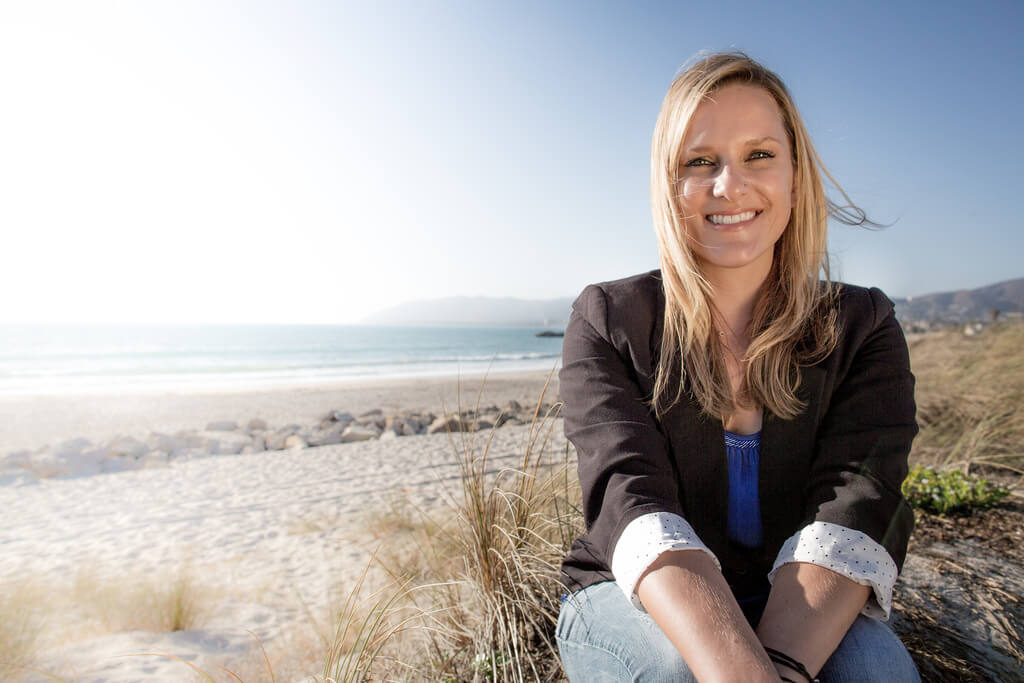 Cheryl Shallanberger
Vice President of Sales & Marketing
Cheryl moved to Ventura to work for Visit Ventura in 2014 and has never looked back. With a degree in international marketing, she loves her role in marketing and sales and thrives on managing multiple projects at once. She has a passion for travel and adventure and attending Ventura events.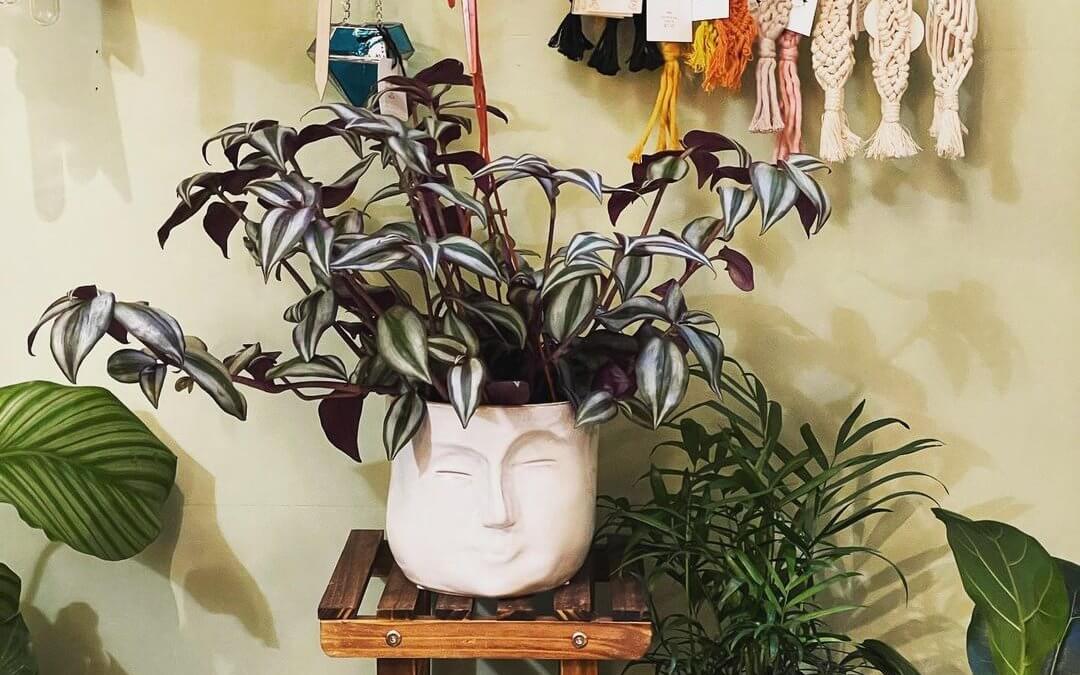 They have the cutest and most unique plants and pots. And because plants brighten up any room.
Sandie uses the best facials, uses the most amazing products that truly make a difference in the appearance of my skin.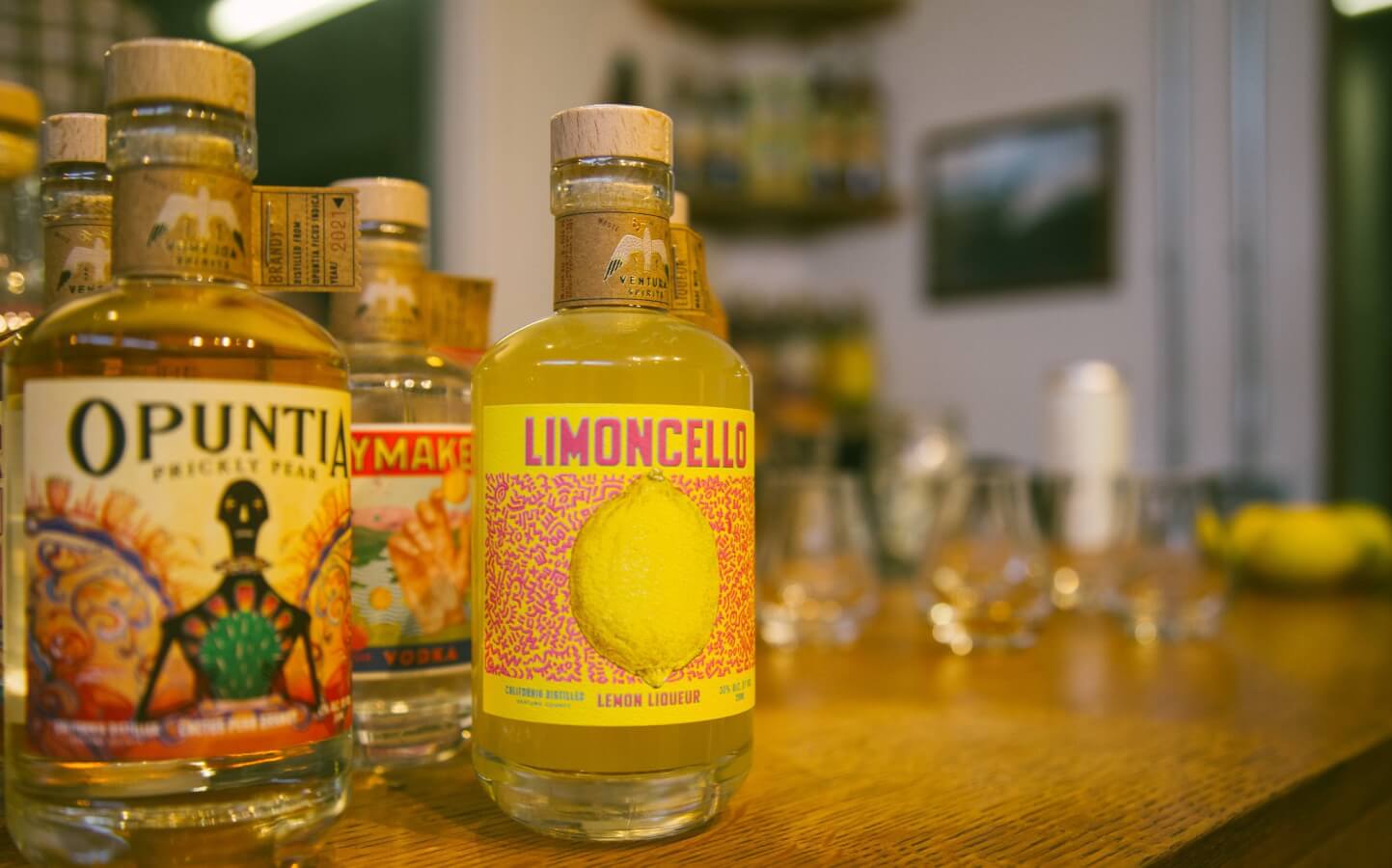 1. Ventura spirits pride themselves on locally sourced ingredients. 2. A liquor not everyone already has but is versatile. (I pour it over vanilla ice cream). 3. It comes in the cutest bottle made with so much detail, you'll want it out on a countertop to show off.
It literally goes with everything, is compactable, and keeps you at just the right temperature.
Because a day at Ventura Harbor Village should always include some Coastal Cone ice cream
Mike Laan
Digital Marketing Manager
Mike has been on the team since 2014. Mike came from a strong video background and has been editing for 20 years. He also is a huge contributor to the laughs in the office and is dubbed the "drone pilot." Big into technology, he keeps everything tech-related up to date and is always behind a camera.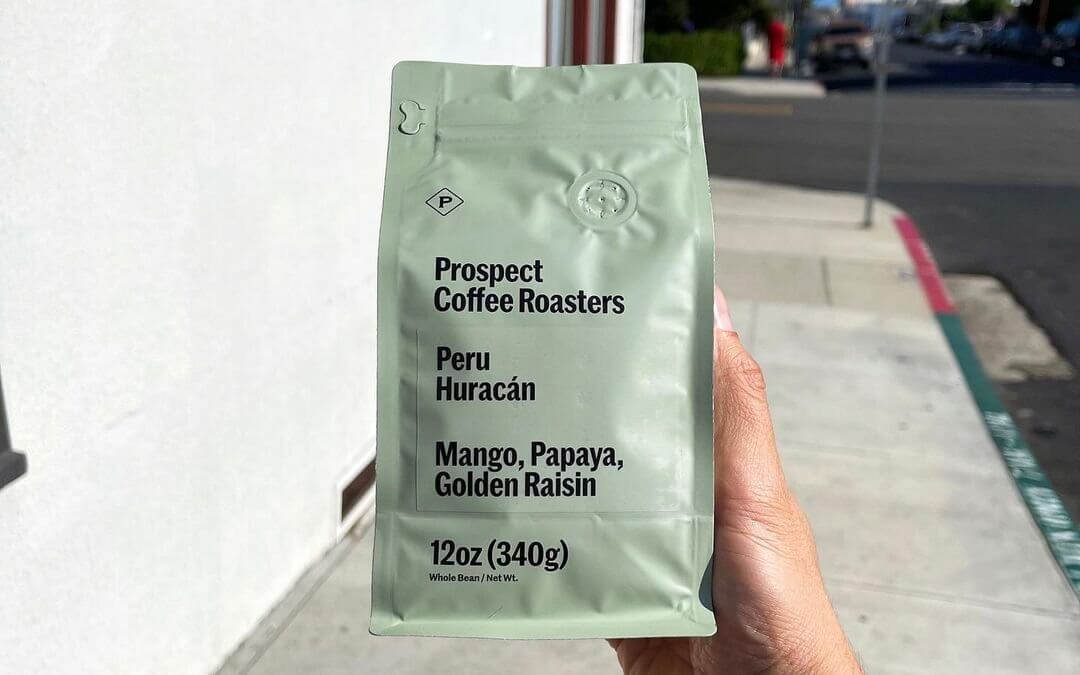 I've never had a bad batch of beans. Every morning I'm so stoked about how delicious the cup of coffee is with these beans. The best part is when you get a pound of beans they give you a fresh cup of coffee, how could you go wrong?
A trip to Channel Islands National Park with Island Packers
If you're a photographer or you're just looking to get out in nature this is just a short 60-minute boat ride out to our closest national park. Even the ride out is often filled with hundreds of dolphins, making the trip alone worth it. Santa Cruz Island is for sure something you need to see.
If you haven't tried this place, you need to stop what you're doing right now and go there just to try their fish tacos There are so many awesome places to get tacos and a couple of places to get a great fish taco, but this place is our office's go-to. You need to go a couple of times to try all of their sauces and find out which one is your favorite. It's definitely a place to try next time you're in town.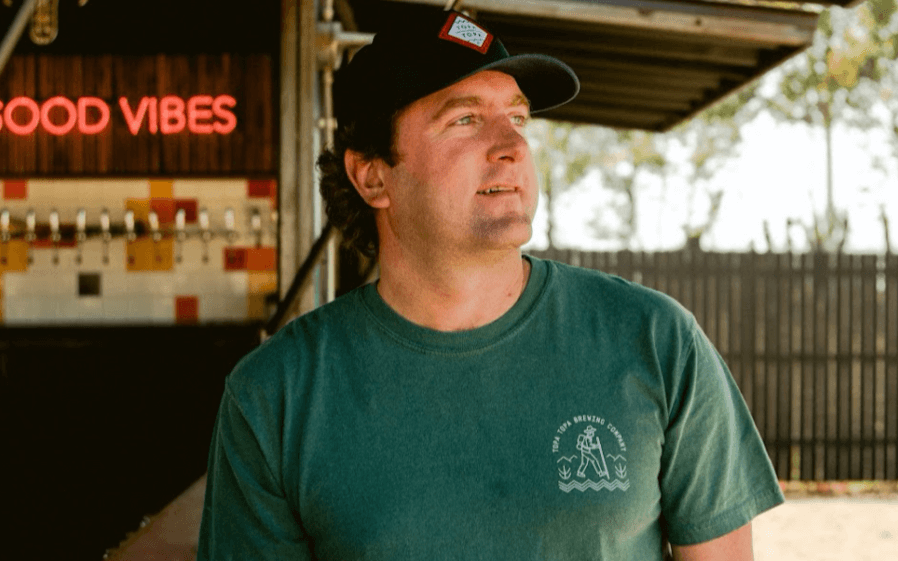 There are so many breweries in Ventura and they're all great, it's hard to just pick one. You can find Topa Topa Chief Peak beer just about everywhere in Ventura. Grab a pint at their headquarters on Colt Street and then represent them everywhere with this awesome tee.
HAYMAKER'S + LIMONCELLO "LIMON COLLINS" COCKTAIL KIT at Ventura Spirits
We are also stoked to have Ventura Spirits here in town and everyone who works there is awesome. All of their spirits are delicious, but these kits make an awesome gift. I recently got one for my birthday and the Limon Collins kit I can confirm it makes an awesome drink.
Michele Gilmour
Director of Consumer and Leisure Trade
Michele joined the Visit Ventura team in 2011 and is happy to be responsible for all aspects of visitor services and the daily operation of the retail store with an emphasis on ensuring a positive and efficient visitor experience. Representing Ventura at leisure trade shows also falls within her realm; she feels fortunate to be able to educate prospective visitors about the place she loves best, Ventura! Travel is also at the top of her list of interests.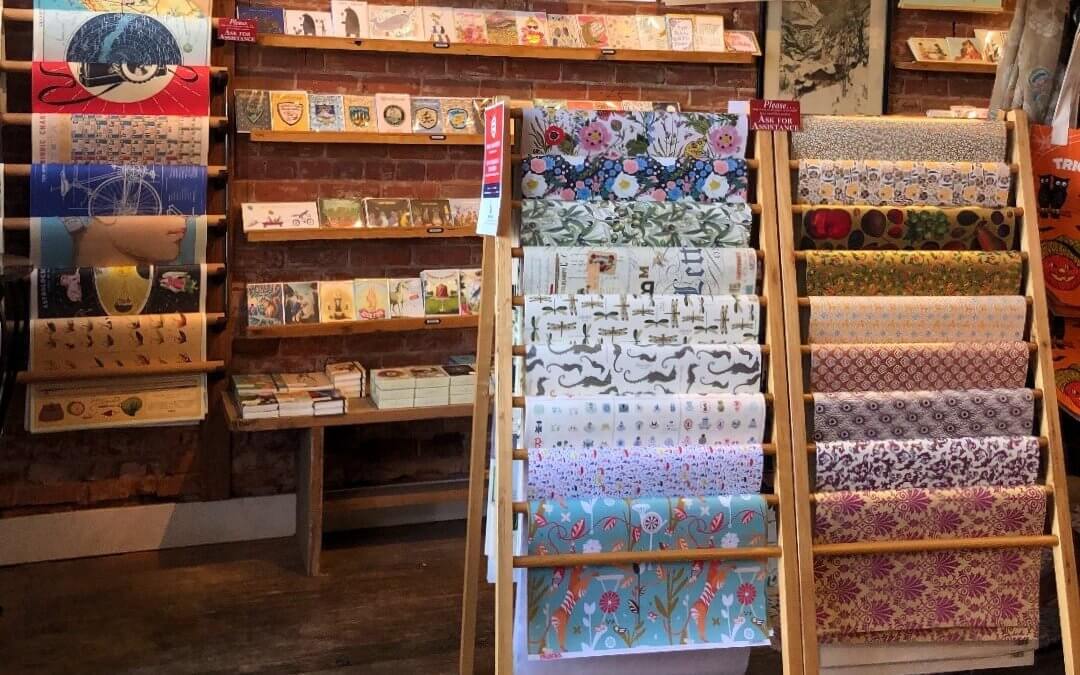 Copperfield's has the best selection of stationery and unique wrapping paper for every occasion. One of my favorites is the individual sheets of wrapping paper by Rossi and Cavallini, they are high quality and always receive huge compliments from my friends and family.
Home & Gift items at Tiki Girl
Tiki Girl has the perfect gift for everyone on your list! From keychains, candles, beach towels, coastal artwork by local artists to one of my personal favorites, a Blood Orange Margarita Cocktail Kit.
This collection of coastal scented candles captures the ultimate seaside fragrance to remind you of where you'd like to be most any day. The all-natural, 100% soy wax candle is hand-poured in decorative glass and packaged in a beautiful keepsake gift box. Ocean Tide and Beach fragrances are divine!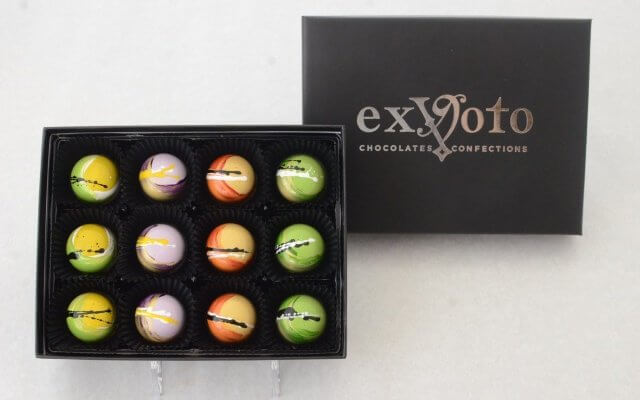 Hand Painted & Hand Rolled Chocolates at Ex-Voto Chocolates
The bonbons are hand-painted and each bonbon is molded in single-origin fair-trade chocolate. Bonbons are filled with ganache made with fresh ingredients. Boxes are a mix of mostly hand-painted chocolates with a few hand-rolled bonbons. This will never disappoint!
For any guy on your gift list, the board short selections are the best! Quality brands, materials and designs will please the most discriminating. They offer patch pockets with hook and loop closures that are perfect for surfing or really any water sport!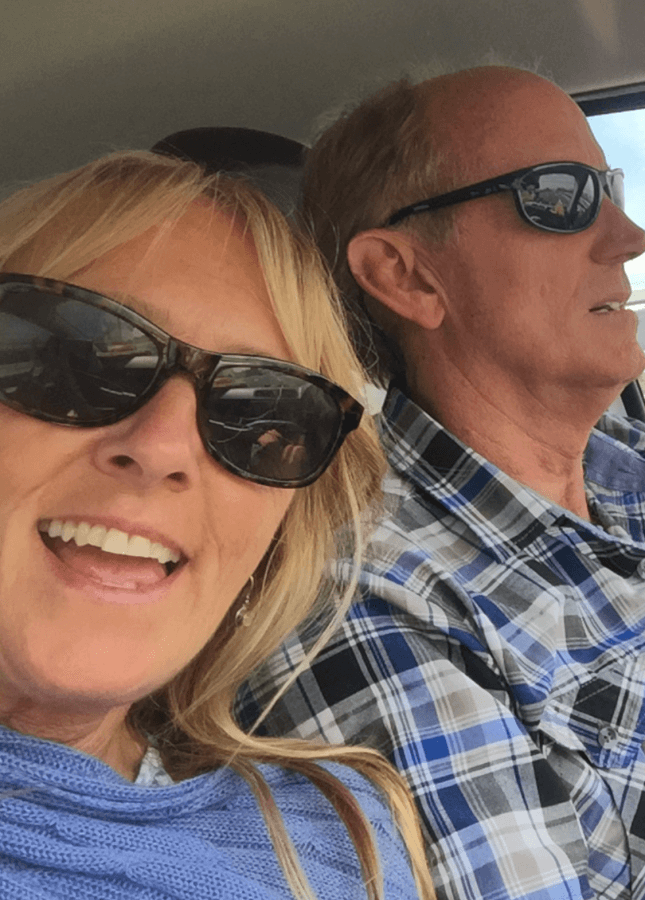 Ken and Kathy McAlpine
Communications Coordinator
Ken has lived in, and loved, Ventura for 30-plus years, raising two sons here with his sweet wife Kathy (who sometimes felt like she had three boys). Before coming to Visit Ventura, Ken wrote for magazines ranging from Sunset to Sports Illustrated. He has also written several books, including Islands Apart: A Year on the Edge of Civilization, which features our very own Channel Islands. Every day he wakes up and can't believe where he lives. Ken is also shopping-impaired — so he asked his lovely wife for her recommendations.
These unique and delicious chocolate truffles are hand decorated & they are a classy gift for birthdays, holidays & hostess gifts!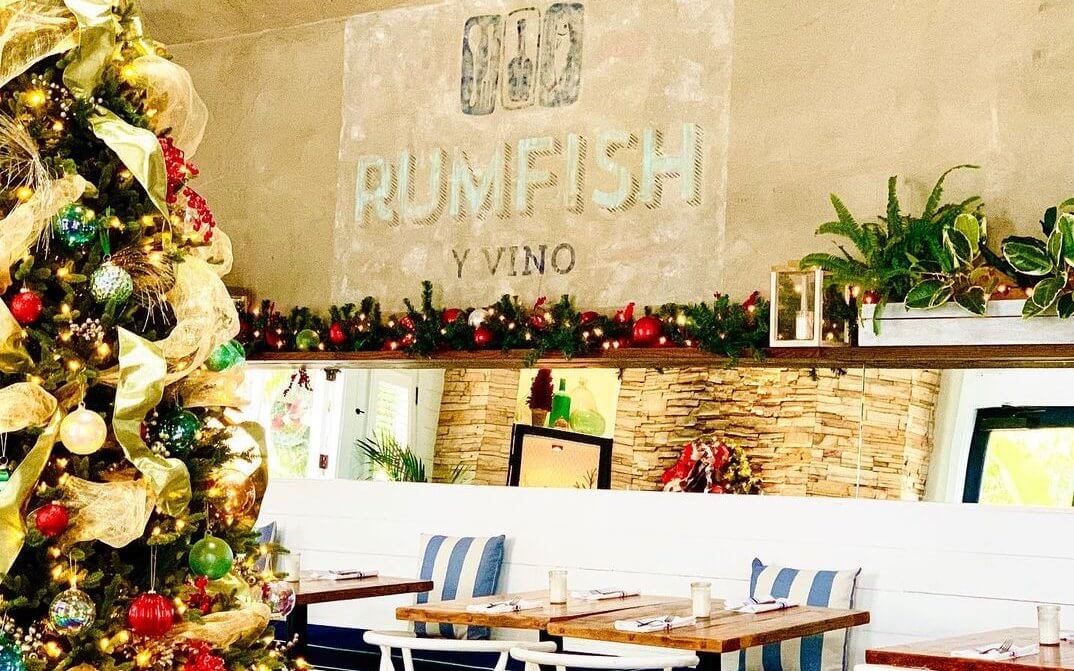 Who doesn't love a prepaid date night with delicious food and a great atmosphere!
I cook with olive oil daily and love the unique fresh flavors fresh olive oils add to my foods.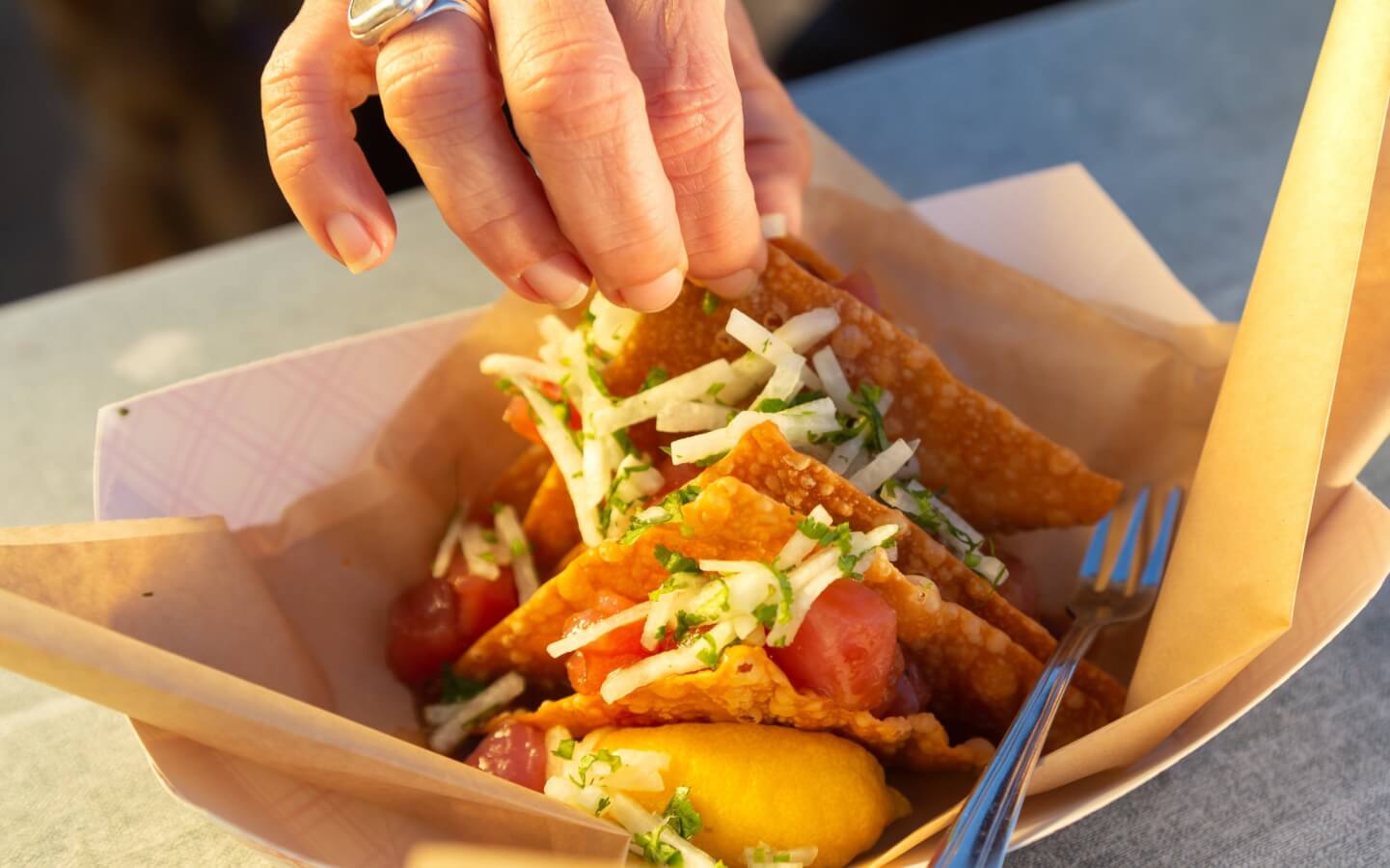 This restaurant has the best Ahi tacos! The glass-enclosed indoor restaurant has a lovely deck outside if you wish to gaze over the ocean. It's a lovely place to show off our town by the sea!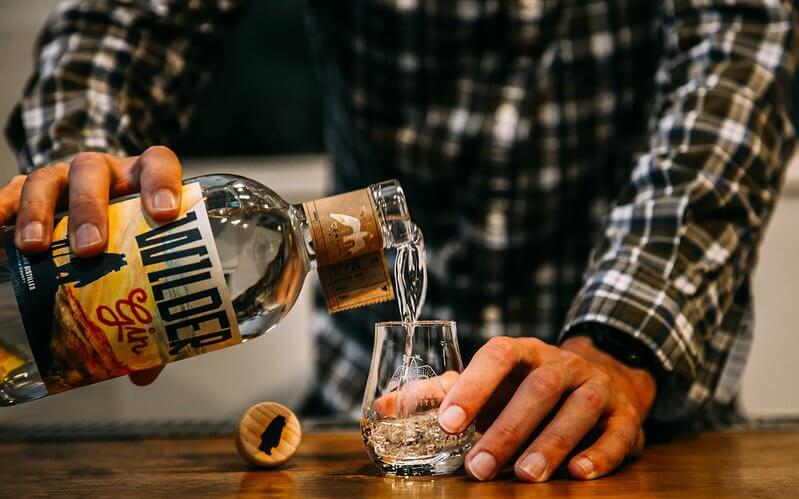 Our sons love the Wilder Gin and our family enjoys sharing cocktails and laughs together!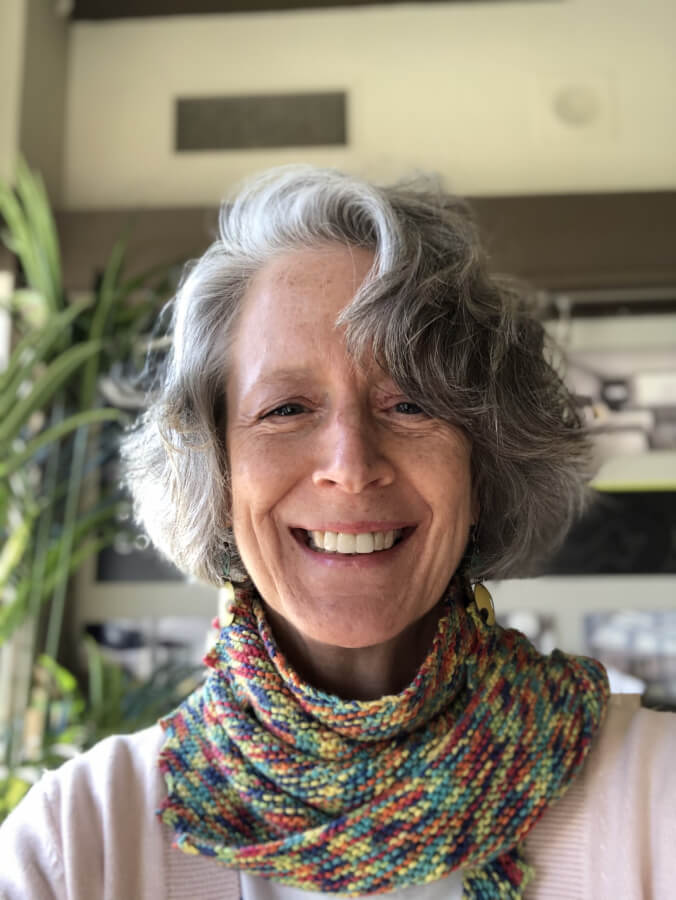 Michele Foster
Office Administrator
Michele joined the Visit Ventura team in 2015, after beginning as a volunteer. She loves managing the Visitor Center during the weekend, working with guests, and supporting the team on special projects. Michele has traveled to and lived in a variety of different, wonderful places, but she has been totally charmed by Ventura and is happy to call it home.
Because eating your cereal from a work of art is a joyful way to start the day.
A beautiful, unique item of jewelry from Ormachea Jewelers
Because each piece is a treasure, crafted entirely in Ventura and inspired by a rich family tradition of artistry.
Because in gifting a book you are given a chance to travel to new worlds and meet new friends, all while sitting comfortably in a favorite chair.
Sausage Rolls and Christmas Crackers from Rosie Lee Imports
Who doesn't like some tasty treats and fun n' games for their Christmas brunch?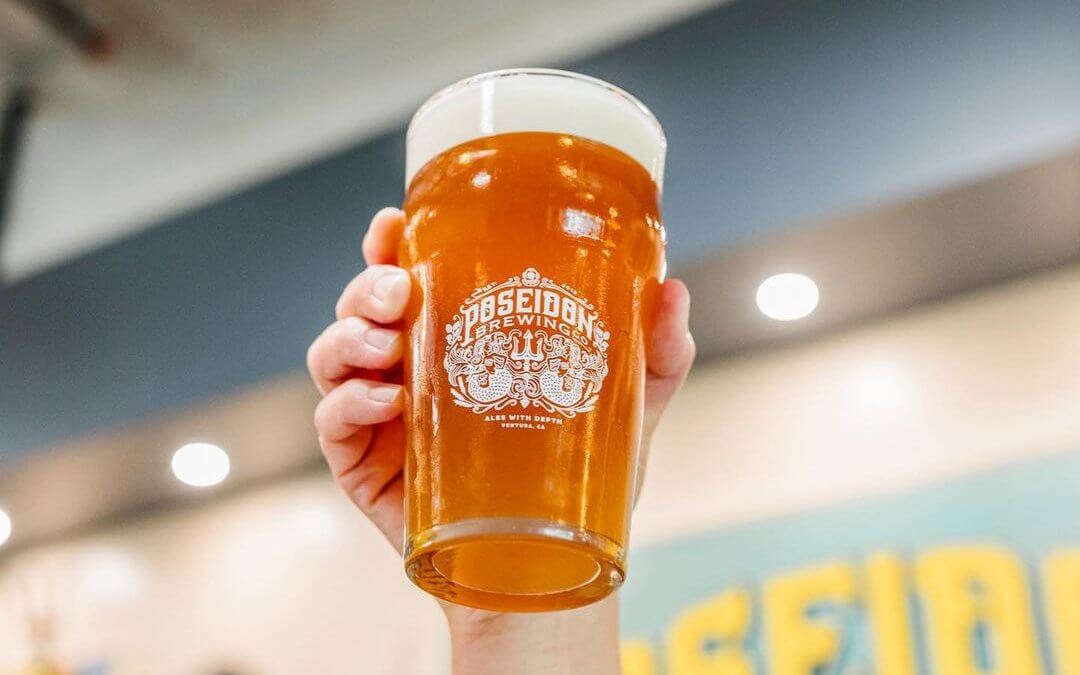 A crowler and branded pint glass from Poseidon Brewing
Because some afternoons just call for the companionship of a well-made ale with depth
Briana Diamond
Digital Marketing Assistant
Briana graduated from Brooks Institute of Photography and Film with a bachelor's in Visual Journalism in 2014. Which, not coincidentally, is the perfect pairing for a life of trail running, surfing, rock climbing, swimming, horseback riding, and, yes, photography.
Beach blanket at Barefoot Boutique
A beach blanket is always a great gift for friends or family because it's basic and everyone loves a beach blanket.
2 Pack of Cozy Socks at Tiki Girl
Every Christmas, my friends and I give each other cozy fuzzy socks.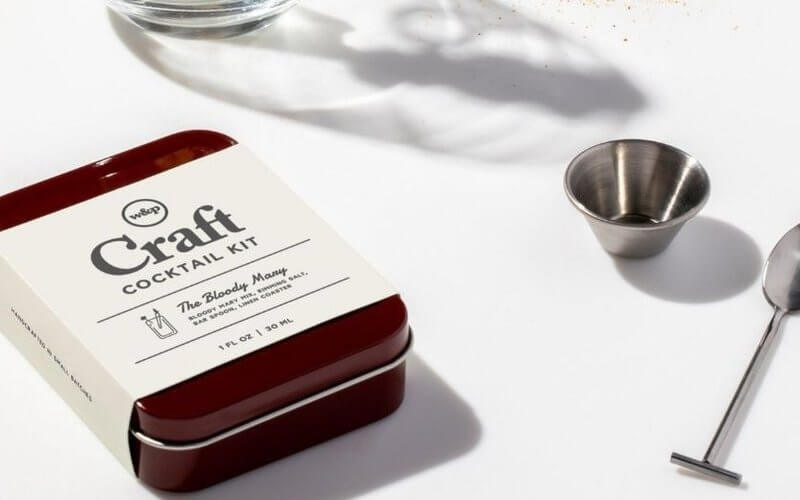 Craft Cocktail kit at Kariella
I think it's a fun gift to give a friend or partner that enjoys creating cocktails at their home or even camping since it's so compact!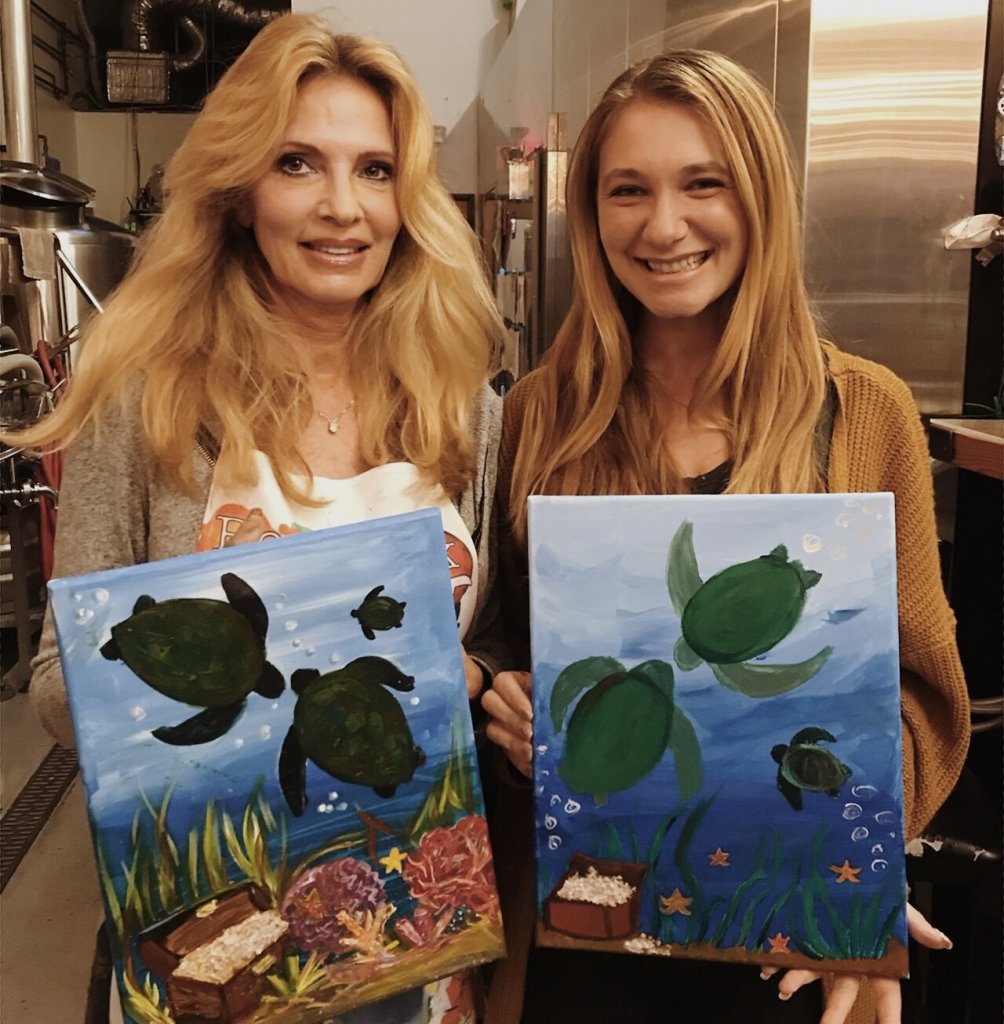 Every year my mom and I sip on a delicious local beer while painting together. We love it!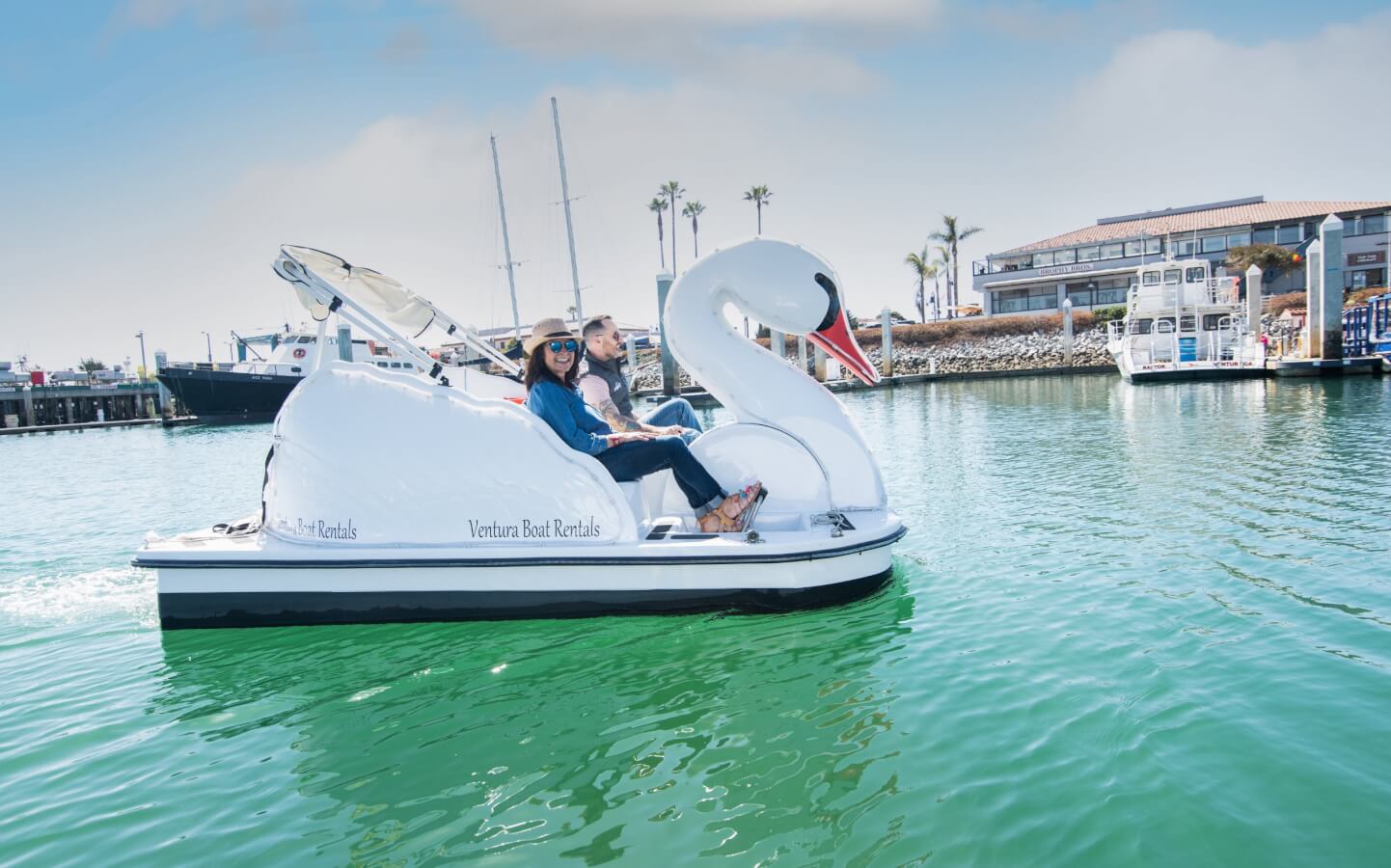 I think this would be a fun activity to do with your friends family or partner during the day or to see the Christmas lights on the boats!
Discover More
Get to know Ventura, and discover the best things to do around the city.
Ventura Partners With