Posted: Tuesday, Mar 2nd, 2021
What's Happening in Ventura in March
by Debbie Cvijanovich
The month of March. A glorious change of season. Anew. Alive. Active.
Spring is peeking around the corner…season officially kicks off on March 20. BONUS: March is Women's History Month. Bask in our spectacular Ventura weather one more hour as we Spring Ahead for Daylight Savings! How should we spend that precious extra hour? …The possibilities are endless!
March Event Calendar in Ventura
March 2nd
Dr Seuss' Birthday
National Read Across America Day
Our new local independently owned Timbre Books

(owners Megan and Kyle Murai) is well stocked with an array of unique as well as classic book titles. Visit for an incredible selection of novels…especially in the theme of March, those commemorating Women's History plus Dr. Seuss' whimsical classics. His book "Oh the Places You'll Go"…is a personal favorite.
March 6th
Makers Market/Arts & Crafts Faire in Caffrodite's backyard.
Makers Market/Arts & Crafts Faire in Caffrodite's backyard.
Caffrodite Community Collective


Live Music, Artisan Gifts, Delicious Food and community.
9am-2pm
March 14th
Pi Day π
Pi Day-for us Math geeks: (3.14) aka as a supercalifragilisticexpialidocious excuse to EAT PIE. Where to buy? Danny's Deli

is a fine place to start.
Daylight Savings
Yay! Spring ahead…adding an extra hour of Ventura's sunny goodness to each day!
March 17th
St. Patrick's Day
No parade this year. Where else to celebrate? Dargan's Irish Pub & Restaurant. Serving up Green Beer, Swag, a big Pot o' Gold full of Irish energy. Dining outdoors. Drinks (and traditional Irish fare and other menu offerings) to-go. Order/pick up at side window on Chestnut Street. Massive Irish Whiskey selection. Sláinte! Take the party down Main Street…safely, of course! Other local Irish pubs: O'Leary's Tavern and Victoria Pub

.
March 20th

The gardens are in bloom! FREE day is Saturday, 3/20. Admission is free and leashed dogs are welcome. Better yet, become a member!
9am-5pm.
March 27th
local community actress Claudia Davoli will be depicting Theodosia Burr Shepherd, the first woman in America to hybridize flowers and own/operate a bulb business in Ventura (1881).
VENTURA BOTANICAL GARDENS


10am-1pm
EXCITEMENT ABOUNDS AT VENTURA HARBOR

MARCH IS MERMAID MONTH! Follow Ventura Harbor on Social Media channels for activities and events.

THE HOTTEST NEWS: Those darling Swan Paddle Boats are taking the harbor by storm. Ventura Boat Rentals

offers 4 Swans and will be adding more. Stay tuned…for the addition of Dragon and Duck paddle boats. On Friday, Saturday and Sunday evenings, the Swans are lighted up and available for reservation (3 time slots).

Every Saturday-7:30am until sold out. Fisherman's Market (next to Andria's). Local fisherman and companies sell Fresh Catch from local waters.

New addition at the Harbor: Sugar Lab Bake Shop. Muffins, scones, cookies and cakes. Hot beverages served also. Coming soon…viewing area to watch the behind-the-scenes "magic" in action!
ADVENTURES IN THE GREAT OUTDOORS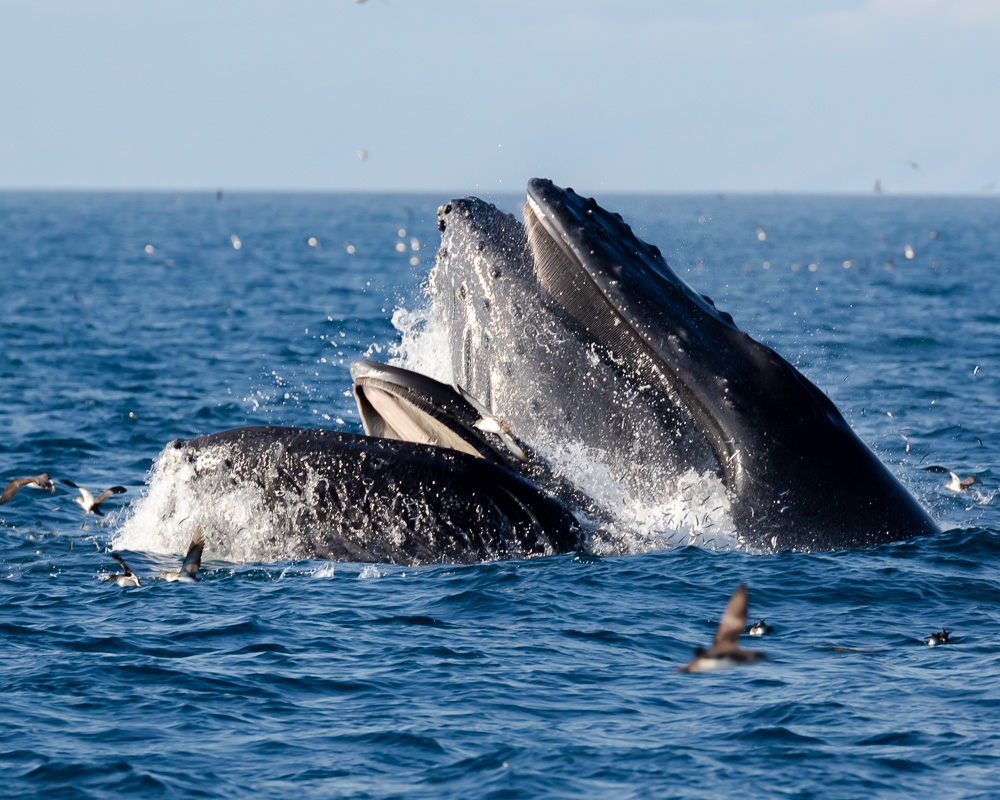 THAR SHE BLOWS!
40-foot Pacific Gray Whales are spotted in our channel migrating from feeding locations around Alaska to their breeding grounds off Baja California. More than 20,000 whales make the 6,000-mile two-way trip every year. Reserve a whale watch excursion with Island Packers

to experience these gentle giants (plus other sea life species) in their natural habitat.
THE HILLS ARE ALIVE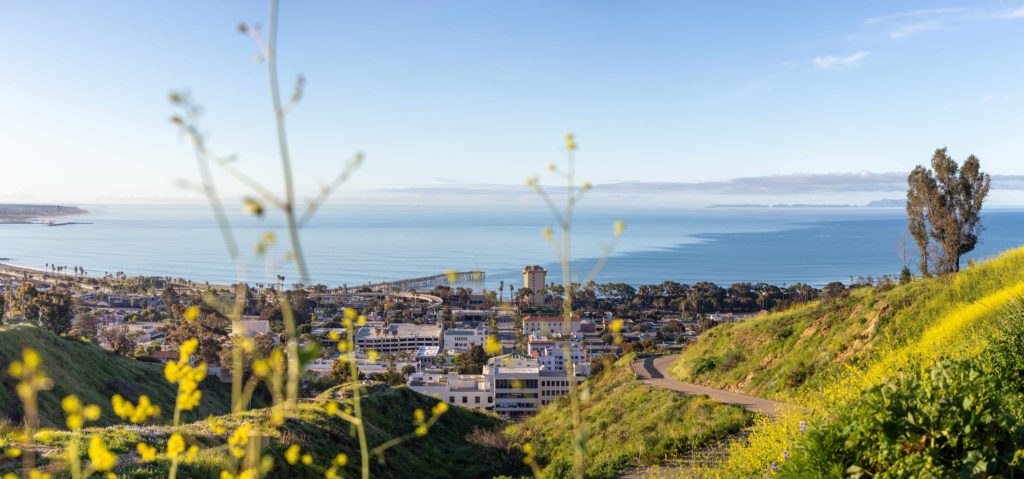 Bright yellow mustard plants blanket our hillsides. Wildflower blooms. Sprouts anew. Bursting with color. Hit hiking trails among verdant hillsides along dusty paths. Best spots: Arroyo Verde Park, Grant Park

, Harmon Canyon.
SPRINGTIME ACTIVITIES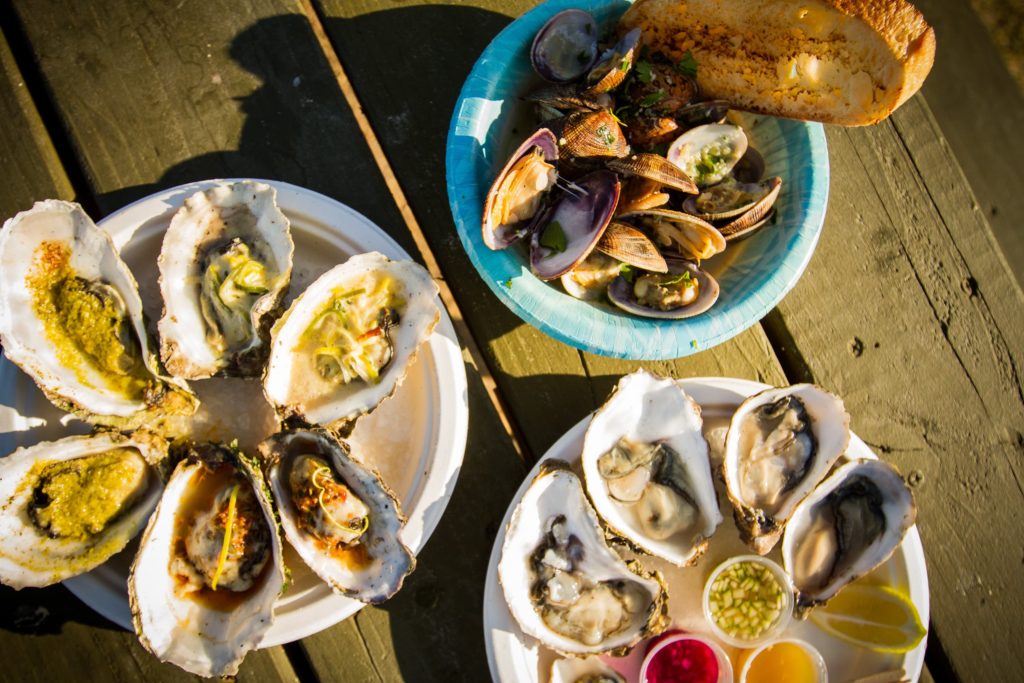 -Swing away or perfect your putt at our local Golf Courses. Saticoy Regional, Buenaventura and Olivas Links.

-Yippee! Camping is open. Grab a seaside spot. Pitch a tent. Roll up in a RV. Beachfront: Hobson, Faria Beach, Rincon Parkway.
Reservations: County of Ventura Parks Department website.

-Aw Shucks! Snag a picnic table at The Jolly Oyster

where you can buy, shuck, eat raw, charbroil these gems or purchase ready-made delectables from their food truck.

-Hop on an E-bike and cruise our coastal and rural bike paths. Rentals at Ventura Bike Depot

and Ventura Beach E-Bike. Pedal "old school" on your own wheels or rent from Wheel Fun Rentals at the Promenade.

-Scorpion Pier at Santa Cruz Island is newly reopened! Book your day excursion with Island Packers. Feeling adventurous? Reserve a campsite.
SHOP LOCAL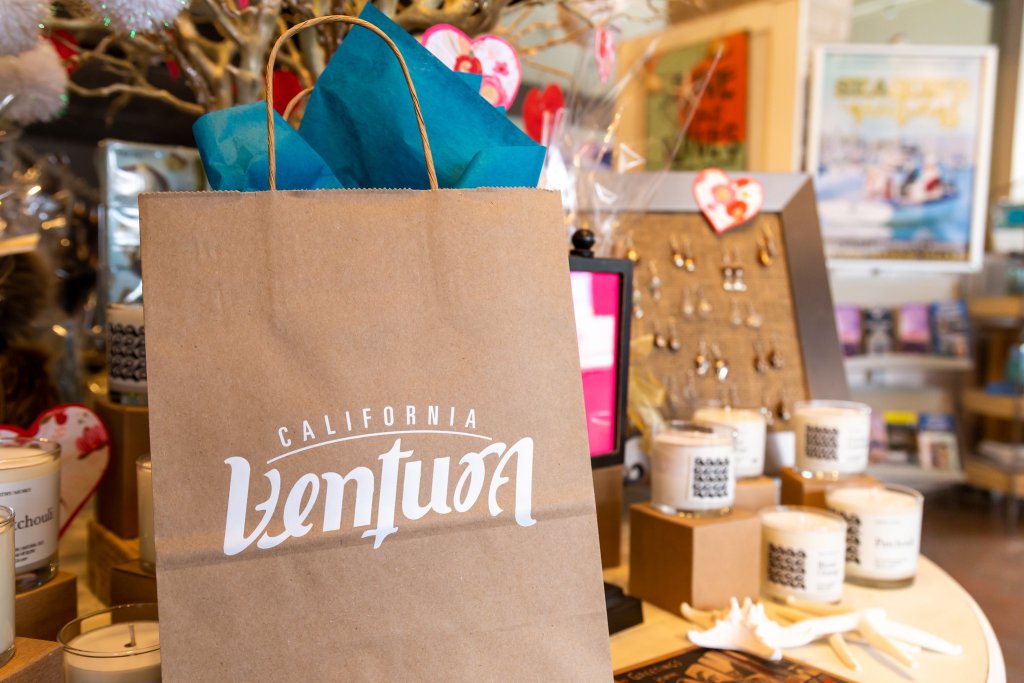 -Gift and apparel boutiques: Buy St Paddy and Spring whimsical decor/gifts. Shop for your Easter outfit. Make someone's day…give a gift card to a friend.

-Send a colorful Spring bouquet of flowers… just because. Local florists: The Growing Company, Passion Flowers

, Sweet Peas.

…Our small businesses are incredibly grateful and depend on us to thrive.
WHAT'S NEW?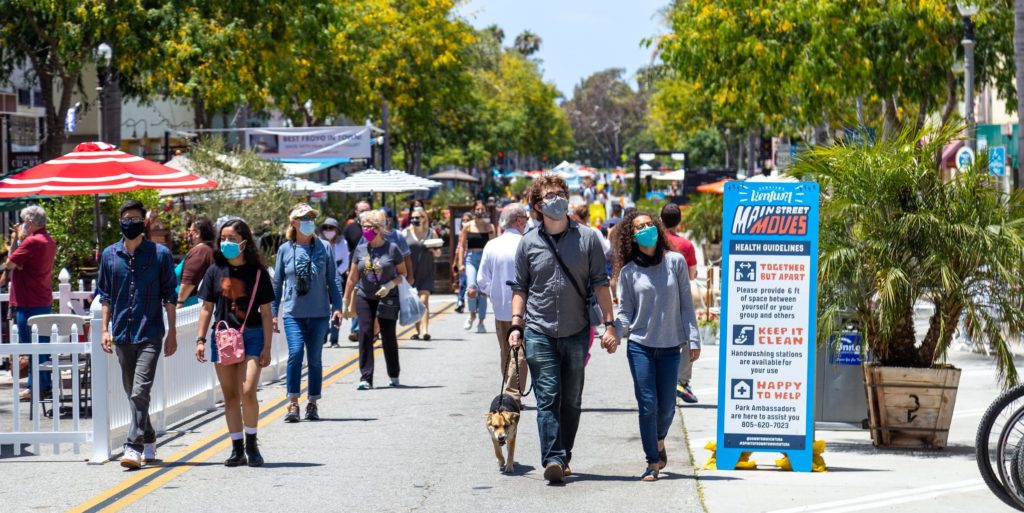 Downtown (Main Street Moves) closure extended to Jan 2022. Keep on supporting local!

Here's the "scoop"…Palm & Boy

is now dishing up Rori's artisanal ice cream. In addition to 9 scrumptious flavors, two ice cream sandwiches are offered. Affogato, anyone? Charming courtyard setting is a bonus!

Rocks & Drams is temporarily closed while its new kitchen is installed. Target opening in early Summer…with (drum roll) FULL bar offerings of creative cocktails as well as traditional standards!

Even with all this fun, we continue to make health and safety a priority in our community by following social distancing and masking guidelines. Be mindful, thoughtful and above all…be kind.

*Please note: check business's websites and social media for updates
Discover More
Get to know Ventura, and discover the best things to do around the city.
Ventura Partners With