Posted: Tuesday, Jul 26th, 2022
What Movies Were Filmed in Ventura?
Ventura's Movie Roots Run Deep and Fun.
What movies have been filmed in Ventura? Smart ones. From Erin Brockovich to Swordfish to Aviator to Little Miss Sunshine to The Two Jakes – Ventura has graced all their screens. Plus, more than a few famous actor sightings. Tom Cruise took a tour of the Mission

. Julia Roberts won the hearts of children (and their parents) outside Blanche Reynolds Elementary School (now Lemon Grove Elementary School). Going a ways back, Clark Gable had dinner at the Olivas Adobe. And, of course, local hero and hometown boy Kevin Costner, who not only played basketball at Buena High School, but has stepped up numerous times to do good for his community.

It's been said that everyone has their 15 minutes of fame. Likely Andy Warhol wasn't considering towns, because Ventura has had multiples of 15 minutes. Though, as a visual artist, Warhol would have appreciated Ventura's beauty.

Other movies filmed in Ventura? Actor sightings?

Maybe you can help us? Maybe you have a story?

After all, life is a story.
A Few Known Ventura Movie Details
Because Hollywood comes with its share of rumors.
Erin Brockovich
Erin's make-believe house was located at 545 South Emma Avenue in midtown Ventura. Neighbors driving at night in the neighborhood were treated to the sight of what looked like a very low-hanging full moon – a floodlight system set up because many of the scenes were filmed at night. The diner scene – with the real Erin Brockovich playing the waitress – was filmed at the Main Street Restaurant & Steakhouse

on Main Street.
The Way
This poignant film starring actor Martin Sheen takes place mostly on the El Camino de Santiago Camino Real – or the Way of St. James – which in real life meanders in lovely fashion through Spain, Portugal, Italy, and France, depending on the route you choose. But when the film's opening scene unspools, you'll jump out of your seat. Guaranteed.
Little Miss Sunshine
Waaaaiiit for it. The final frantic pageant arrival scene where the Dad misses the exit and takes an overpass to turn around to get to the venue? That's the 101 exit to California Street and Ventura's very own Crowne Plaza Ventura Beach Hotel

.
The Aviator
When Howard Hughes (Leonardo DiCaprio) lands his Air Yacht – a Sikorsky S-38 – on the beach, guess where he's landing? Yep, Mother's Beach. Venturans know it as the best beach in Ventura for little ones – safe and protected from waves – but for a brief time it was home to DiCaprio and Cate Blanchett (and plenty of other set folks). Little known fact, the plane was actually flown by real estate developer Tom Schrade, who owned the plane. When producers tried to get Schrade to put on a wig and be Kate Hepburn, he said he'd take his airplane home. The movie folk wisely stood down.
The Two Jakes
One of Ventura's most memorable Hollywood encounters was with Jack Nicholson, who stayed at the Bella Maggiore Inn for about a month in 1989 while filming parts of "The Two Jakes," the sequel to "Chinatown," at Ventura City Hall

. The filmmakers paid the city about $40,000 to use City Hall, especially the City Council chambers, which became a courtroom in the movie.
Gulliver's Travels
Recognize the hotel? Yep, Ventura's own Four Points by Sheraton Ventura Harbor Resort

. Jack Black plays Lemuel Gulliver — a mailroom clerk at a New York newspaper who discovers Lilliput off the coast of Bermuda. You'll have to see the 2010 movie to get the rest – and see Jack Black's Gulliver arriving at the "Bermuda" airport complete with a sign saying "LF Wade International Airport", along with shots of a familiar marina and coastal roads.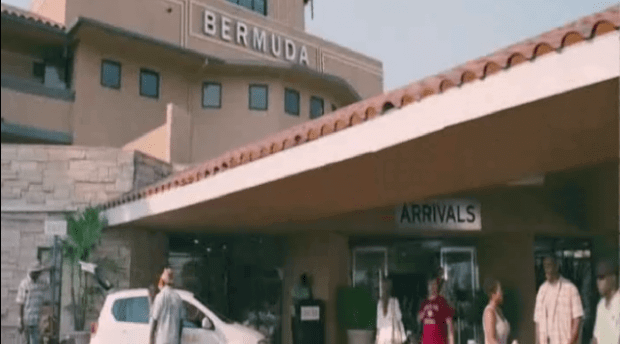 Swordfish
The hostage scene gone wrong from this 2001 movie – starring John Travolta and Halle Berry as partners in cyber-crime – was filmed largely on the corner of Main Street and Oak Street, where producers built the set of John Travolta's favored coffee shop, Traveler's Coffee Company. None of it was a casual effort. The Swordfish crew spent nearly a month setting up and shooting on two blocks of Main Street. Nor was it a quiet exercise. In one scene three Humvees and an armored bus crash into a bank building while being pursued by police and helicopters. In the hostage scene, well let's just say there is a whole lot of exploding glass.
The Rock
"A mild-mannered chemist and an ex-con must lead the counterstrike when a rogue group of military men, led by a renegade general, threaten a nerve gas attack from Alcatraz against San Francisco." Okay, but this 1996 film does star Sean Connery, Nicolas Cage, and Ed Harris, and was nominated for an Oscar. The final scene also takes place in Ventura, Nicolas Cage speeding away from a white clapboard church with the secret to the Kennedy assassination, which he found in a pew. Saint Michael's Church in Fort Walton, Kansas in the film; Sacred Heart Mission Church in Saticoy in real life, which stood, beautifully alone, in a field at the intersection of Wells and Darling roads. The one-room, 200-seat church was destroyed by fire in 2005.
Peter Pan
The version released in 1924 was filmed on Santa Cruz Island, portions at, well, Tinker's Cove.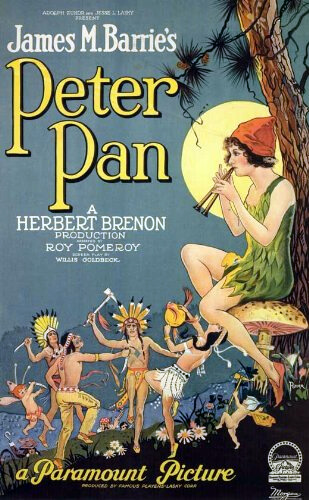 Things to Do


Family Fun

Arts, Culture & History

Pet Friendly

Parking
Outdoors


Beaches & Surfing

Biking & Hiking Trails
Food & Drink


Restaurants
Discover More
Get to know Ventura, and discover the best things to do around the city.
Ventura Partners With