Posted: Thursday, Jul 22nd, 2021
Five Ginormous Reasons Why You Should Visit Channel Islands National Park
Five ginormous reasons to visit Channel Islands National Park?
In no particular order, the islands of Anacapa, Santa Cruz, Santa Rosa, San Miguel, and Santa Barbara. Together, they comprise a special place like no other.
Welcome to Channel Islands National Park, a wondrous world where housecat-size foxes scamper through fields of Seuss-like flowers, and moon and sunshine down on, well, nothing. A world-class outdoor escape, with remote camping, hiking, sea kayaking, snorkeling, scuba diving, and bird-watching. Happier still, the Channel Islands are also one of America's least visited National Parks. Island Packers Cruises will take you there; the closest islands are only an hour boat ride from Ventura Harbor. Oh, right. On the ride out, you might see anything (and sometimes everything) from pods of dolphins (sometimes in the hundreds), to, depending on the time of year, Humpback, Gray, or Blue Whales (and sometimes even Orcas).
Here, a place where you can stand among dun-colored grasses beneath a wide sky, looking across dark blue water to the silent mainland. A place where poppies bob in the wind, and miniature oaks turn gold in the last gloaming light, and grasses flow up to empty summits as if hurrying to catch the view. A place where birds wheel and shriek, and waves thump against empty shores.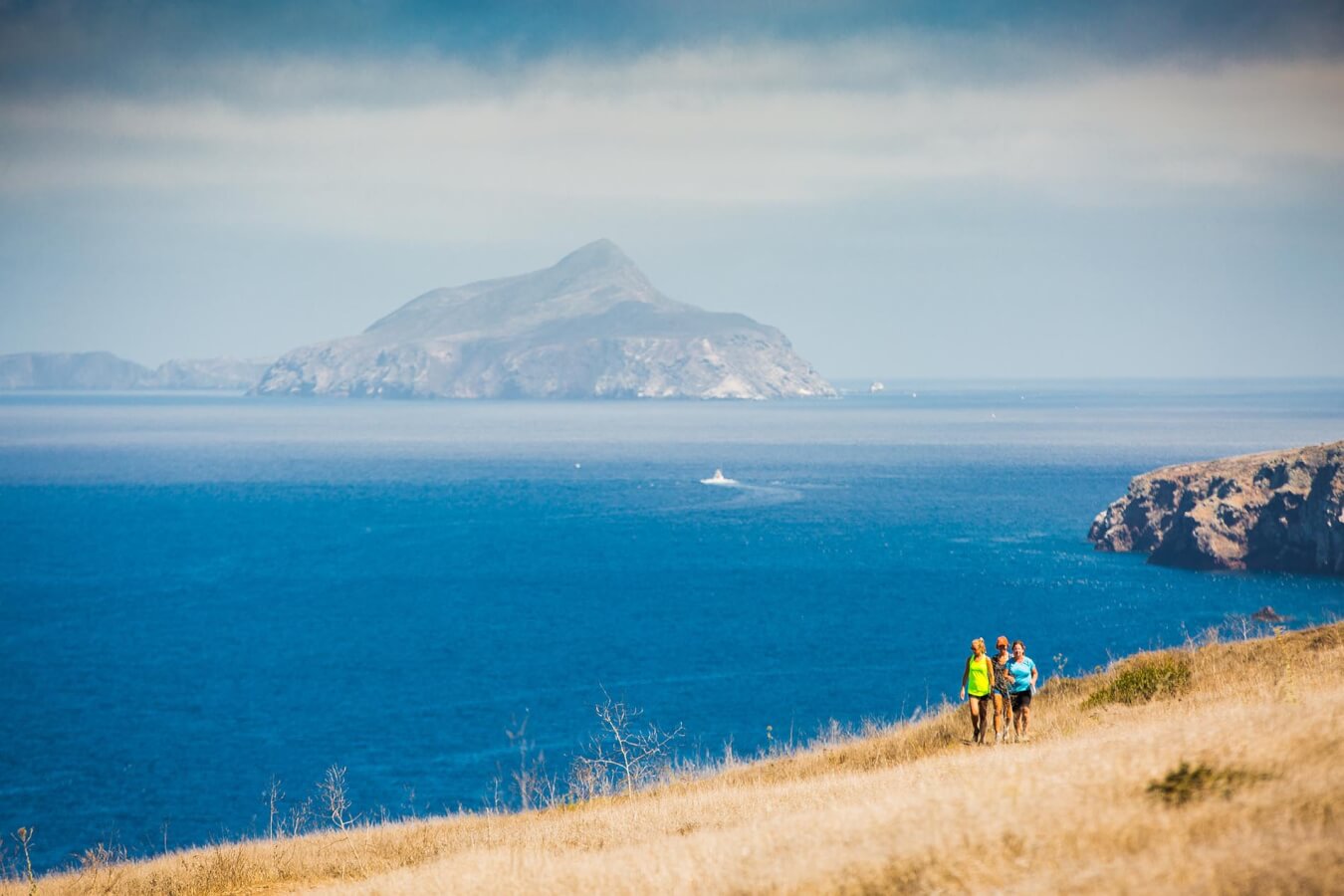 Everyone should have a place like this. Including you.
You can do more digging here, but here's what you need to know in a tantalizing nutshell …
Anacapa Island…
One square mile. One lighthouse. One breathtaking place to watch the sunset. Aptly named Inspiration Point.
Santa Cruz Island…
The biggest of the Channel Islands. The biggest island off the coast of California. The biggest chance of seeing an island fox, found nowhere else in the world. Your biggest chance to kayak inside a mammoth sea cave.
Santa Barbara Island…
Thirty-eight miles off the coast of L.A. And hundreds of years away. One square mile of glorious nothing. You could have this one to yourself.
Wild. Windswept. One of the largest wildlife gatherings on the planet (that would be pinnipeds). Some of the most beautiful beaches you'll find. Anywhere.
Lobo Canyon is beautiful beyond words. And the seascape at its end is even better. The night stars will make your head spin.
See for yourself. Island Packers will take you there.
Discover More
Get to know Ventura, and discover the best things to do around the city.
Ventura Partners With