Posted: Friday, Sep 23rd, 2022
Fall-Themed Drinks to Try in Ventura
The first day of fall has officially hit us. Know what that means? Crisp morning air, cozy sweaters, and breathtaking Ventura sunsets. The best way to get into the season is to grab a fall-themed drink around town. Here are some drinks you can get in Ventura to get in the mood for fall time.
Palm and Boy: Pumpkin Spice Latte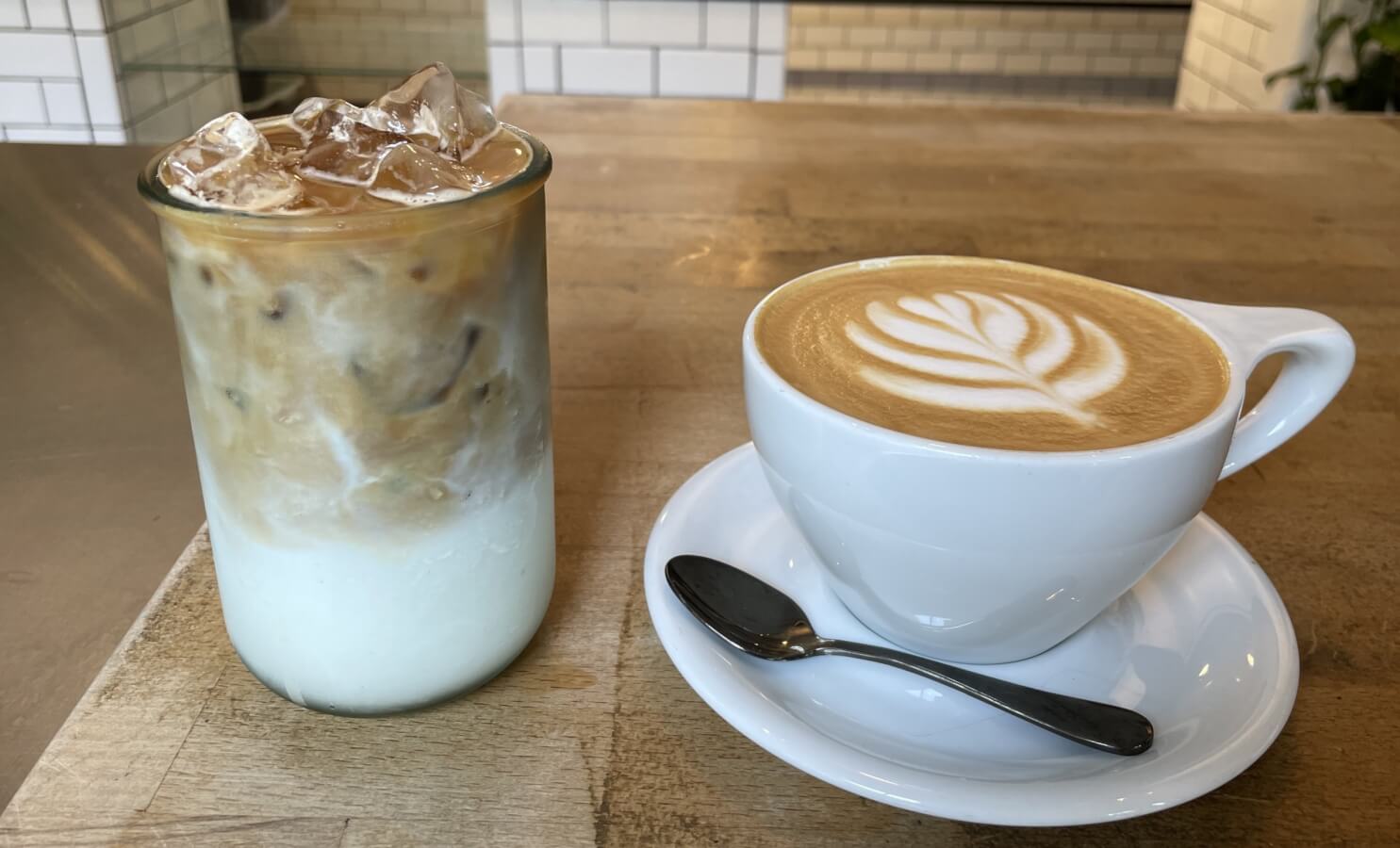 We have to start off with the drink that epitomizes autumn. Locally owned Palm & Boy

has their own version of the famous Pumpkin Spice Latte. It can be made cold OR hot (you can't go wrong either way). The ingredients are simple: 2 shots of espresso from Santa Barbara's Handlebar Coffee roasters, milk of your choice (whole, almond, or oat), and vegan pumpkin spice syrup. Yes, it's as delicious as it looks. I got the chance to try the hot PSL version. A perfect balance of cozy, warm, and autumn.
Beacon Coffee: Maple Ginger Snap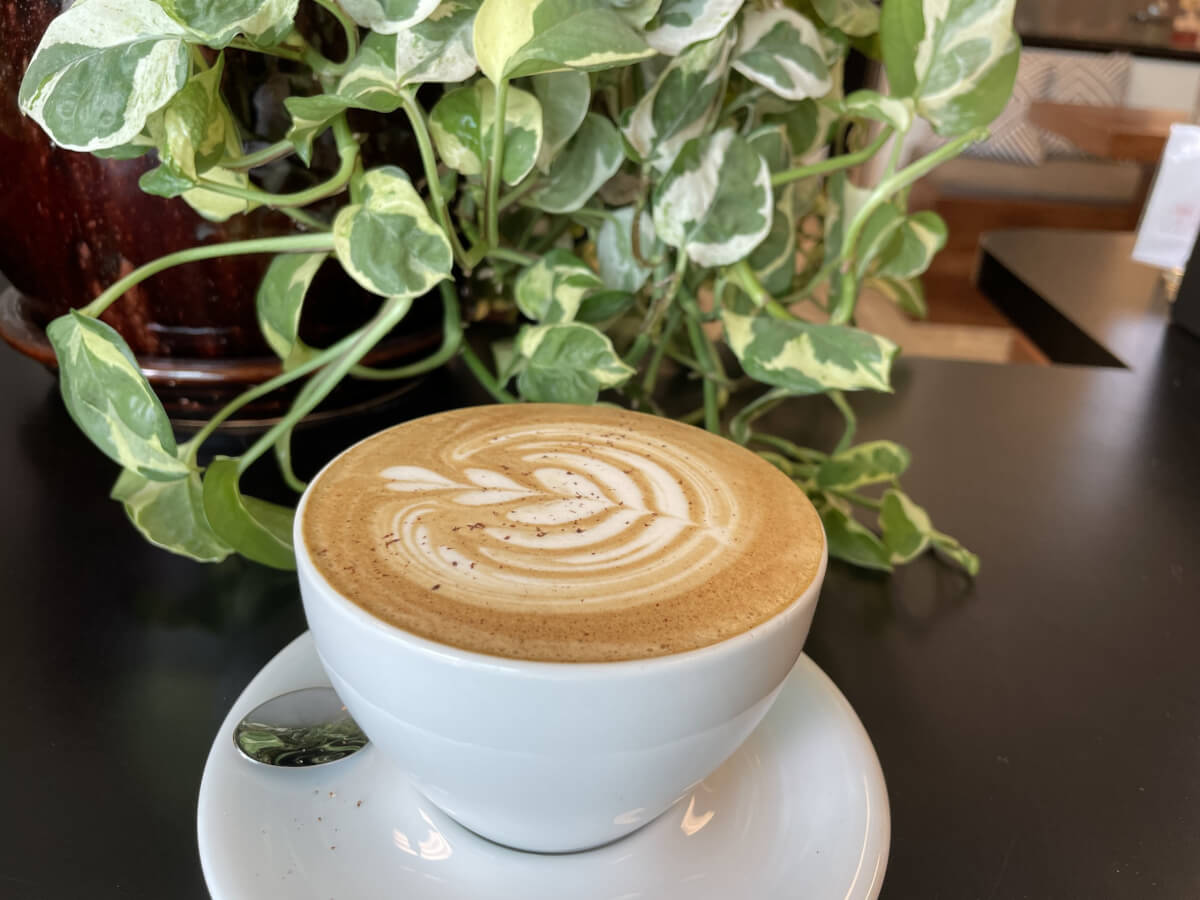 This drink packs a punch of seasonal flavor. Perfect when you want a pick-me-up to get you through the day. Made with a double shot of seasonal espresso blend, fall spice mix, maple syrup, organic Straus milk (oat or almond alternatives), and beautiful grated nutmeg on top. The Beacon

team can make this drink hot or cold depending on your preference.
Simone's Coffee and Tea: Cina-dolce Latte & Cold Brew with Pumpkin Cold Foam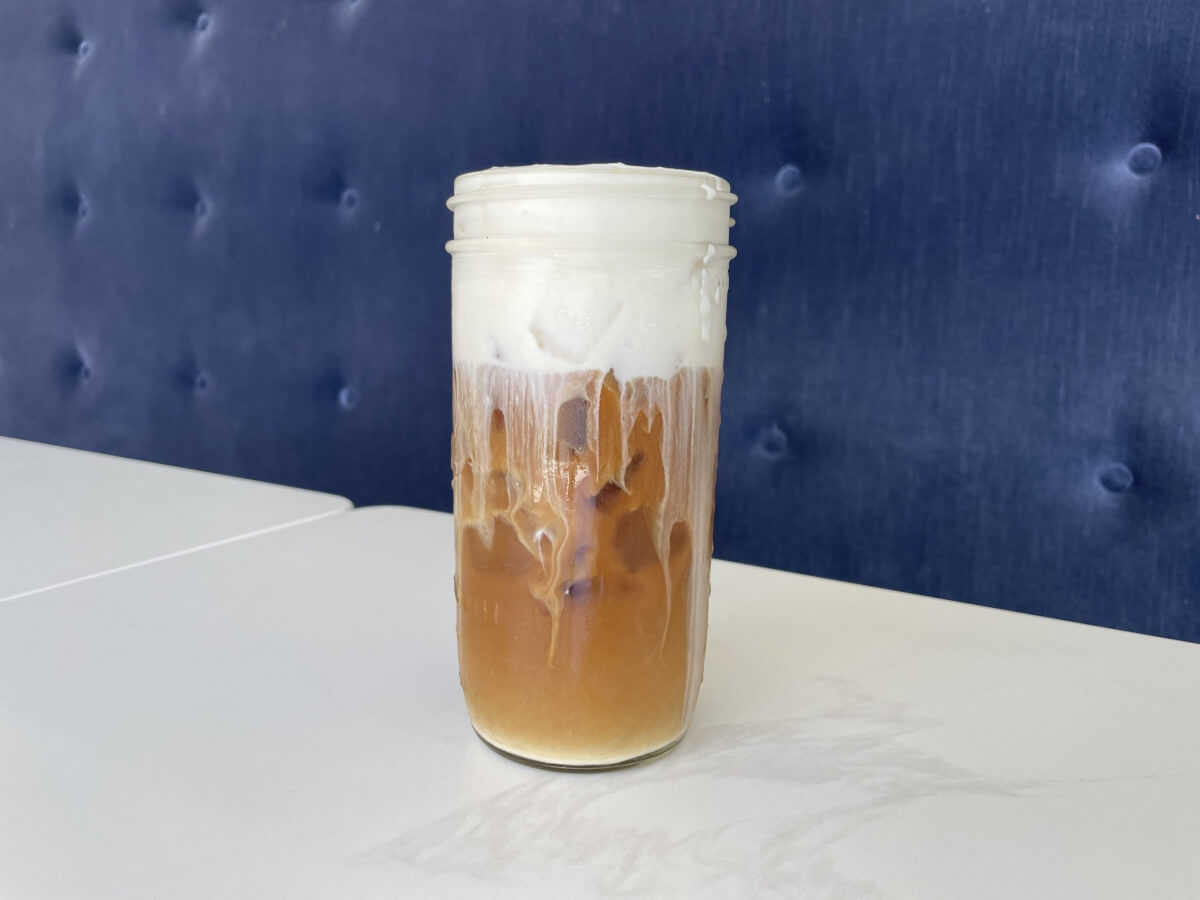 Rich with a hint of cinnamon. Smooth with low acidity. That's how owner Simone

describes her coffee shop's fall drinks. I couldn't agree more. With plain and simple ingredients like an espresso shot, your choice of milk, cinnamon, and vanilla the Cina-dolce Latte is heavenly hot, blended, or cold (talk about choices!). The cold brew drink is a perfect pick-me-up for the start of a long fall day with ingredients like cold brew and pumpkin syrup.
Cafe Fiore: Apple Cinnamon Smoked Old Fashion & Pumpkin Nog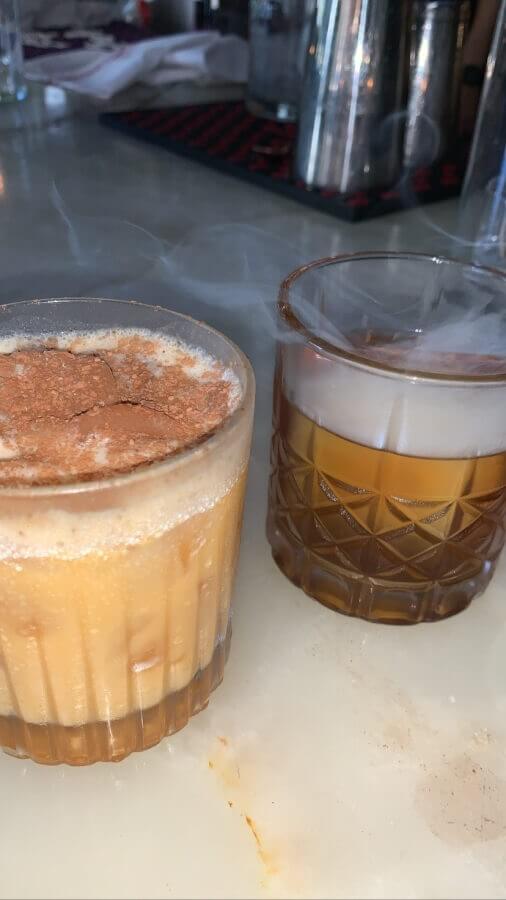 Why should we let all the coffee-based fall drinks have all the fun? Cafe Fiore

offers two autumn-inspired mixed drinks. First up Apple Cinnamon Smoked Old Fashion: a simple blend of apple cinnamon syrup, bitters, and bourbon. Next Pumpkin Nog: pumpkin pureé, pumpkin spice, half and half, and simple syrup. Perfect options for a cozy night out on the town to get you in the vibe of the season.
Kaapicat: Orange Zest Maple Latte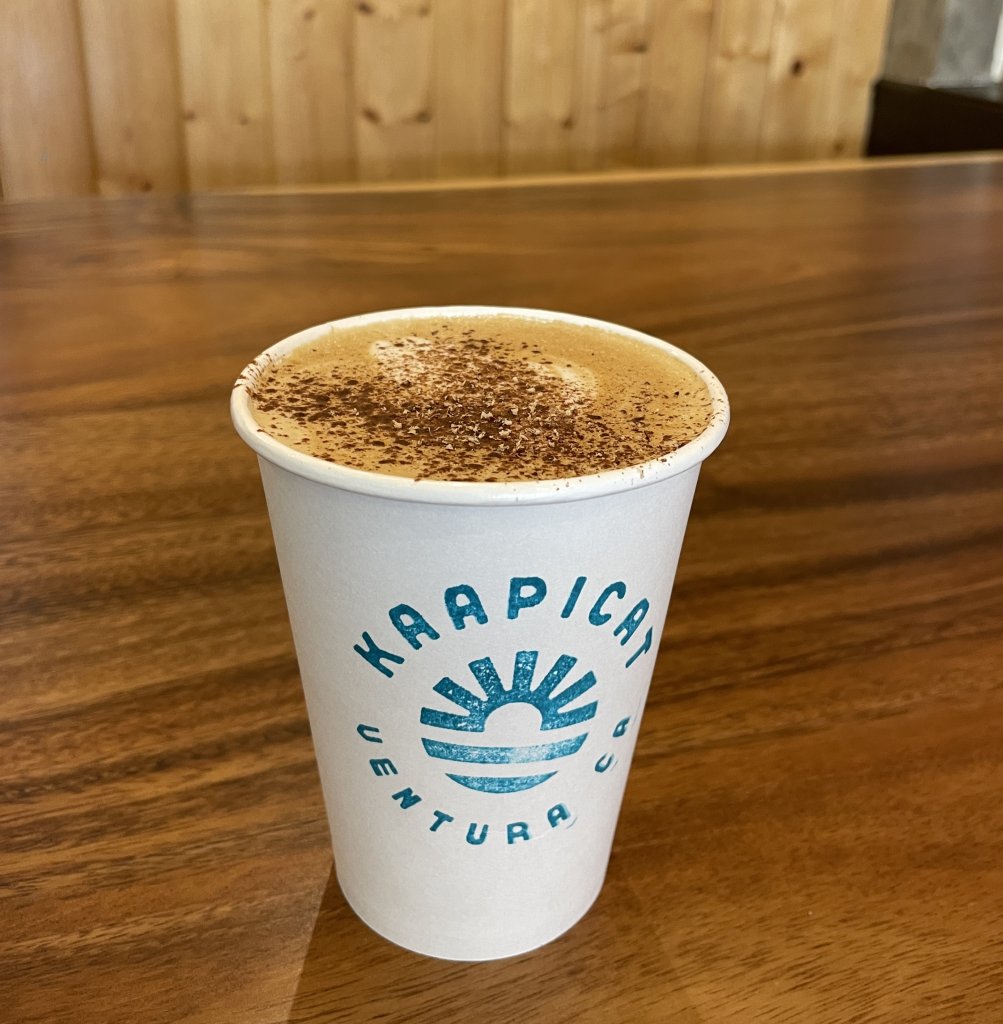 Created just for this blog is Kaapicat's Orange Zest Maple Latte. Kaapicat Cafe

Barista Aren said she wanted to craft something a little different than the usual flavors of fall. The downtown coffee shop whipped up autumn in a cup with just a couple of days of experimenting. Ingredients are simple: vanilla, orange zest and maple syrup, an espresso shot, milk (oat and almond alternatives), topped with fresh nutmeg and cinnamon. It touches every single sense: sight (it's beautiful!), smell (you can smell the aromatics of nutmeg and cinnamon as you lift the cup to your mouth), taste (the flavors of fall), touch (the warm comfort of a coffee cup), and hearing (the sounds of gentle slurping as you get your fill!).

Things to Do


Music & Nightlife

Pet Friendly
Outdoors


Biking & Hiking Trails
Food & Drink


Restaurants

Outdoor Dining

Happy Hours
Prospect Coffee Roasters: Orange Blossom Latte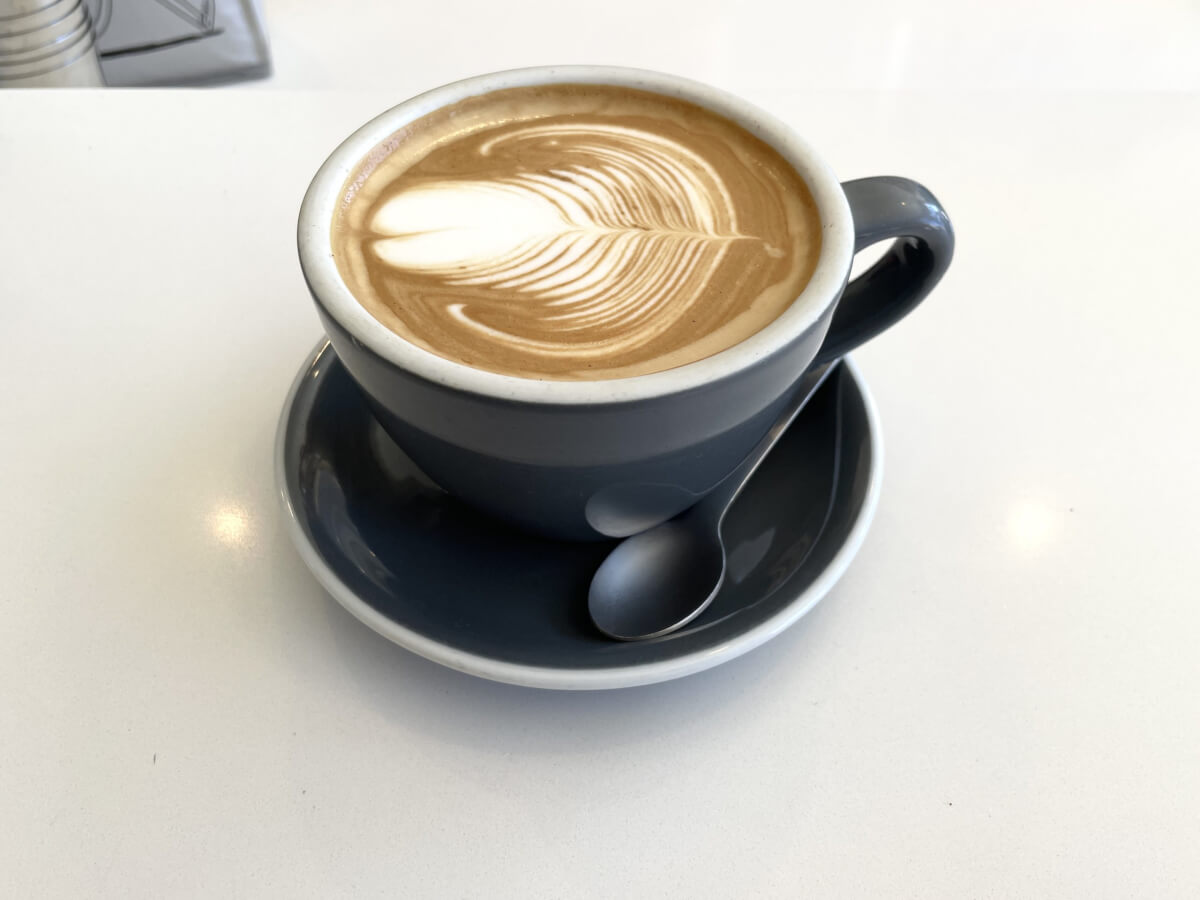 Looking forward to autumn but not quite ready to let go of summer? Prospect's

Orange Blossom Latte is an easy transition from summer to fall flavors. With floral notes but a kick of their spicy chai mix, the drink is light and refreshing. Ingredients include orange blossom water, two espresso shots, honey, and a spicy chai mix.
Bank of Italy Cocktail Trust: Lambrusco Spritz, Giuseppe the Wise & Black Manhattan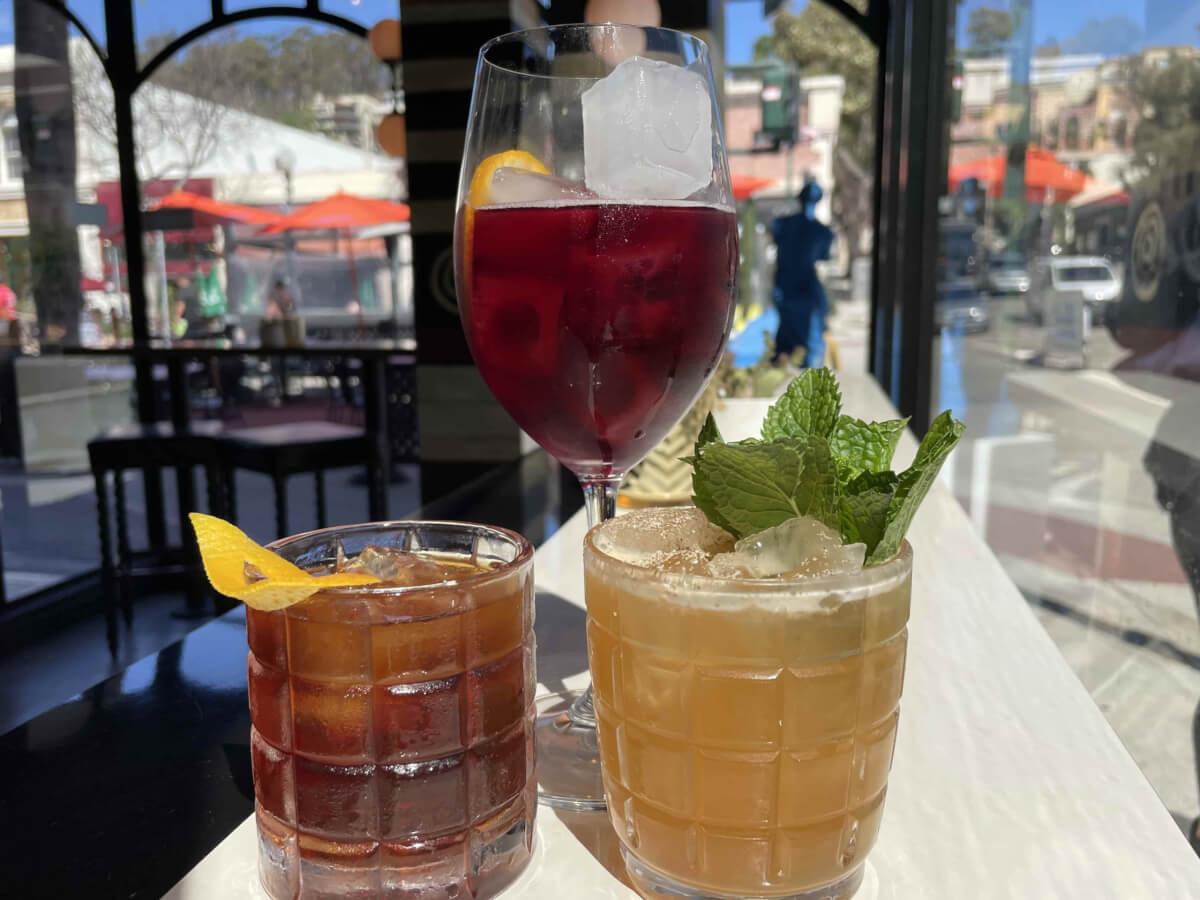 Though it's always an endless summer in Ventura, we have to admit that some days the skies get a little darker and the air gets a little crisper. To fall in theme (excuse the pun) with the changing of the weather, Bank of Italy Cocktail Trust

's Lambrusco Spritz is the perfect drink that encapsulates the season. Dark and juicy berry flavors, pleasant amaro-driven bitterness, and vermouth-driven complexity abound. Giuseppe the Wise will help warm you up on chilly nights. A sour-style cocktail built for the Fall, it includes baking spices, aged American whiskey, bitter orange, a dash of magic, and fresh citrus. It's a house favorite. Last but not least the Black Manhattan encapsulates those nights in with Rye whiskey, bourbon, averna, angostura and orange bitters, house sweet vermouth.
Hello Mai Darling: Vegan Pumpkin Spice Milk Tea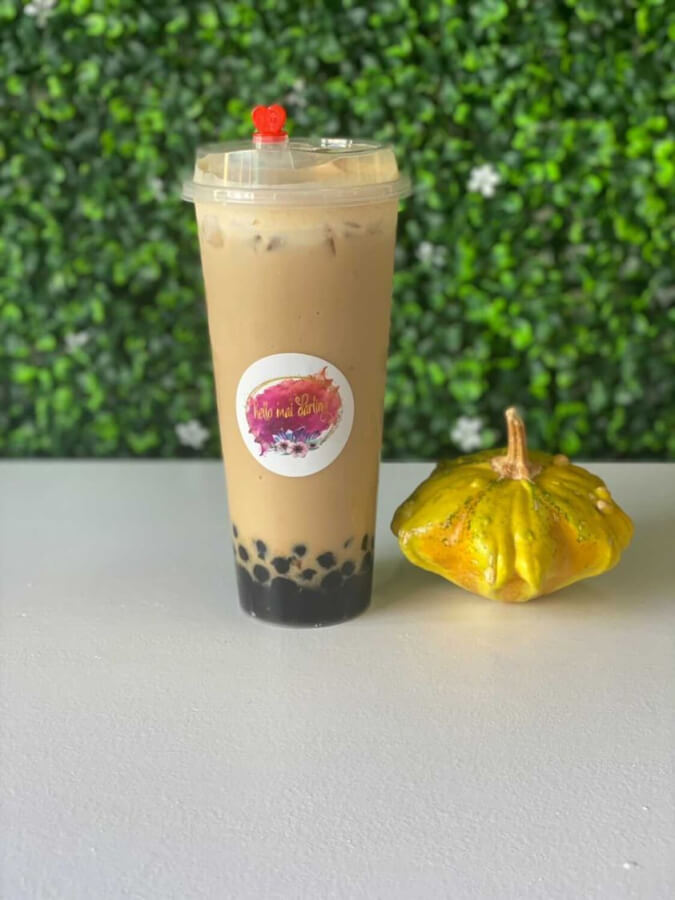 Yes, you can have the best of both worlds: boba AND pumpkin spice flavors. Hello Mai Darling's

Vegan Pumpkin Spice Milk Tea is equally tasty and visually beautiful. Ingredients for this drink are black tea, plant-based milk of choice, pumpkin base, and cinnamon.
Discover More
Get to know Ventura, and discover the best things to do around the city.
Ventura Partners With