Posted: Monday, Mar 4th, 2019
5 goals you can set and accomplish by the sea
by Visit Ventura

Make the most of 2020 on the waterfront at Ventura Harbor Village; delicious restaurants, plenty of happy hours, laughs and fun activities are waiting for you. Check out the Channel Islands Visitors Center

to book a trip with Island Packers to take your adventure even farther afield.
1. Laugh More
Laughter is the best medicine, so come out for a show at Ventura Harbor Comedy Club. From international names to hometown heroes, they consistently present some of the best in the business.
2. Challenge Yourself
Spin those wheels with puzzles, riddles and problem-solving at The Ultimate Escape Rooms. With a different theme in each room, there are plenty of fun ways to challenge your mind. When the door locks, you have 60 minutes to try to escape using elements of the room! Take a group of friends, your family or even your coworkers.
Will YOU make it out?
3. Sip and Savor
Take the time to enjoy a drink with stunning seaside views. Ventura Harbor has more than a dozen waterfront restaurant options and most have phenomenal weekday Happy Hours. Come by the Ventura Visitors Center to get a handout of Happy Hour offerings in the harbor — and downtown.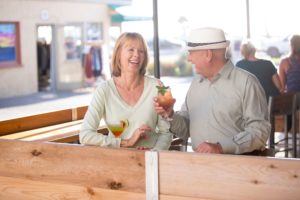 4. Stay Active
Why pay for a gym membership when you can get in your best shape playing on the water? Tone your core and arms with a weekly paddle with Ventura Boat Rentals – rental options include paddle boats, paddleboards, kayaks and more.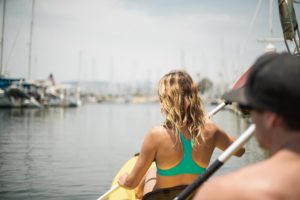 5. Stay Inspired
Breathe inspirational life into 2020 with a new piece of art from one of Ventura's talented local artists – LOVE LOCAL, SHOP LOCAL at our galleries and artisan shops to spruce up your work or living space. Kick off the New Year with fabulous finds that make you more relaxed and your surroundings more colorful and joyful!
For more information on Ventura Harbor, visit their website.
For more great stories, request our FREE inspiration guide right to your door!
Check out upcoming events!
Discover More
Get to know Ventura, and discover the best things to do around the city.
Ventura Partners With