Posted: Tuesday, Nov 1st, 2022
What to do on your First Time to Ventura
So it's your first time visiting Ventura and you're wondering what are the must-dos and must-visits while you're in town. The best part about Ventura is our walkability factor. An afternoon at the beach can turn into an evening of shopping downtown in just a matter of walking a few blocks. Whether you have an afternoon or a whole weekend in town, read on for activities to do and places to visit during your first time here in Ventura. And welcome to town — you'll quickly realize Ventura does welcomes like no place other.
Walk Down the Ventura Pier and Promenade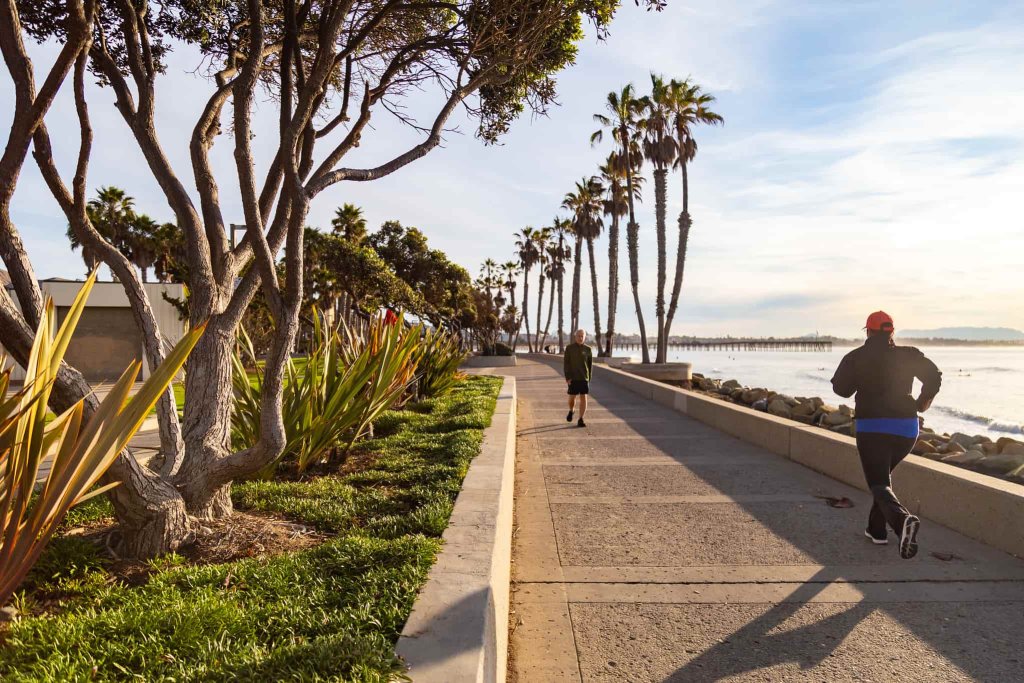 The pier is often considered the heart of Ventura. Not only does it have historical importance (built in 1872, the pier was the center of Ventura's commercial trade and also held the title of the longest wooden pier in the state before it was weathered down by storms), our pier is the face of the town. Walk down the Ventura Pier for a breathtaking view of the horizon and the blue Pacific Ocean. On your way back from the pier, stop by MadeWest

for a sample of locally crafted beer and grab a bite to eat at Eric Ericsson's or Beach House Tacos for a classic Ventura meal.

The coastline views don't end at your walk down the pier. Keep going along the shore up and down the promenade and see furry four-legged friends jogging with their owners, watch surfers catch waves at Surfer's Point

, or swap your two feet for some wheels and rent a bike from Wheel Fun Rentals and cruise down the promenade with style.
Watch the Sunset at Grant Park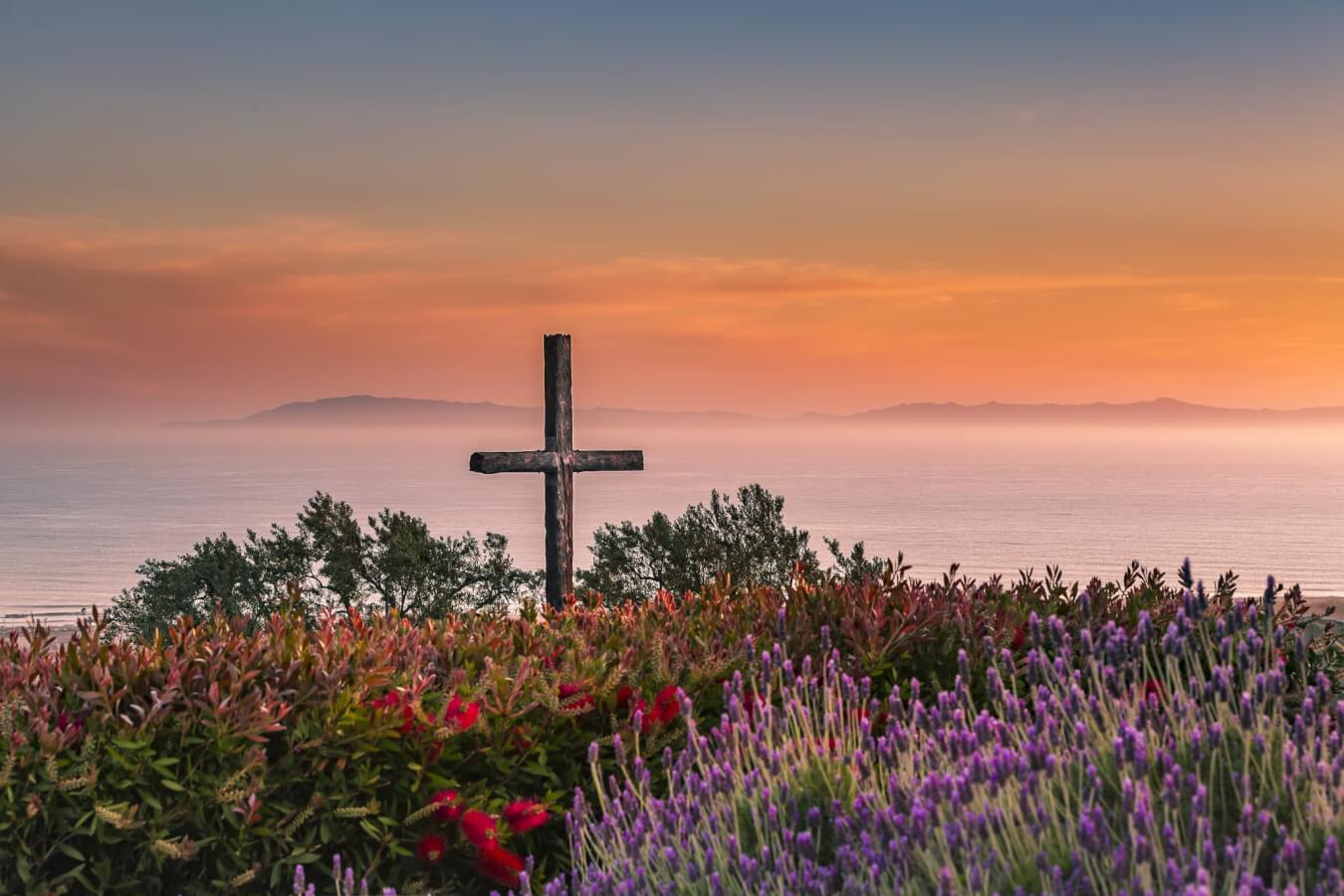 If you're looking for a million-dollar view of the town, look no further than Grant Park. Take a short and easy hike up the hill through the Ventura Botanical Gardens

(there are some 30,000 different plants you can marvel at!) and make your way to Serra Cross at Grant Park. If you time it just right, you can watch as the sun dips down below the horizon and the sky turns orange, pink, purple, and midnight black. To describe a sunset viewing at Grant Park as amazing would undersell it. You'll just have to experience it yourself.
Go on the Swan Boats at Ventura Harbor Village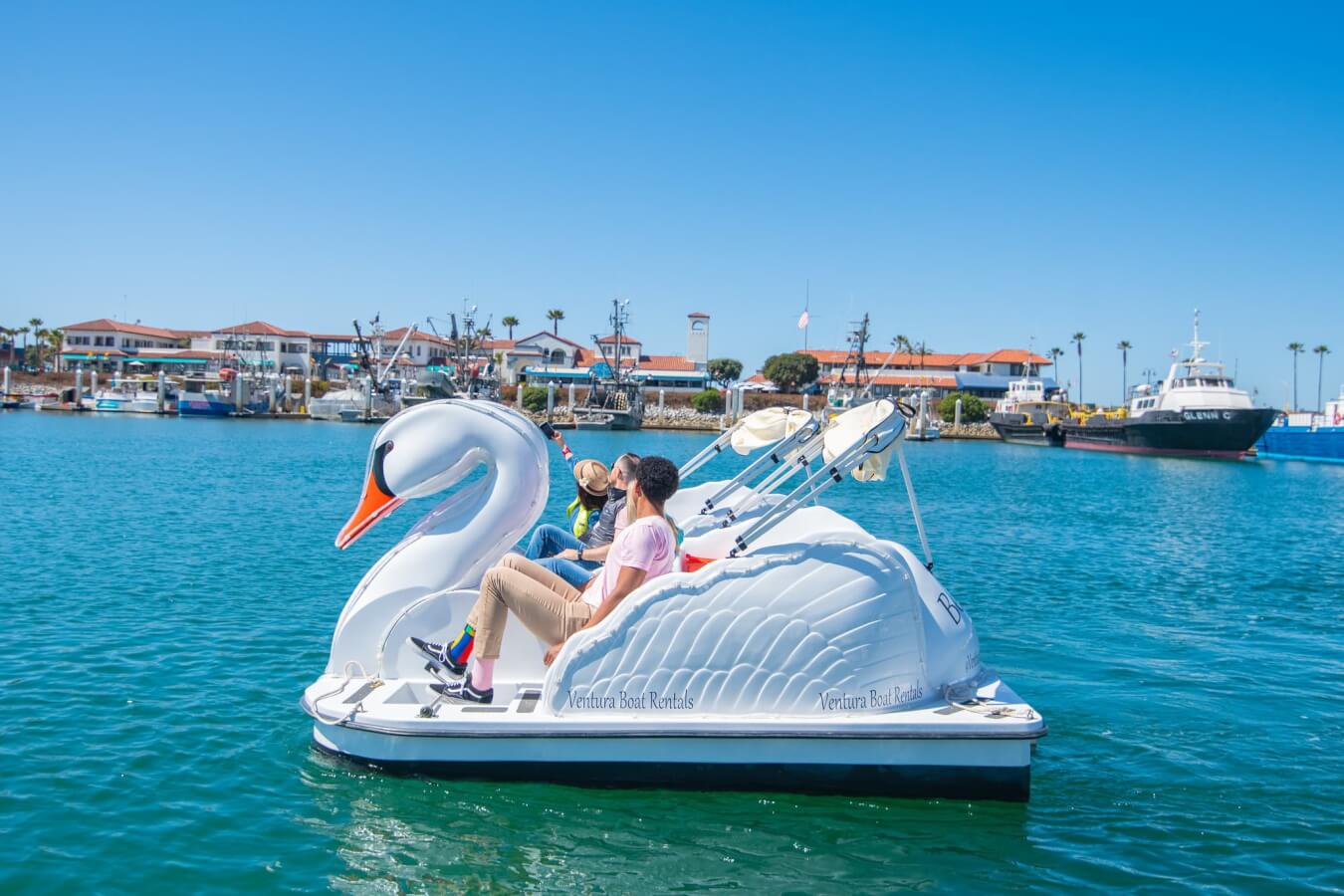 Not only are they fun to look at, but the swan pedal boats also offer a unique way to experience and view Ventura. Hop on a swan pedal boat and cruise around the Ventura Harbor. You might run across some ocean friends!
Things to Do


Family Fun

Ventura Shopping

Arts, Culture & History

Pet Friendly

Parking
Outdoors


Beaches & Surfing

Biking & Hiking Trails

Bird Watching
Food & Drink


Restaurants

Outdoor Dining
Grab Coffee and Head to the Beach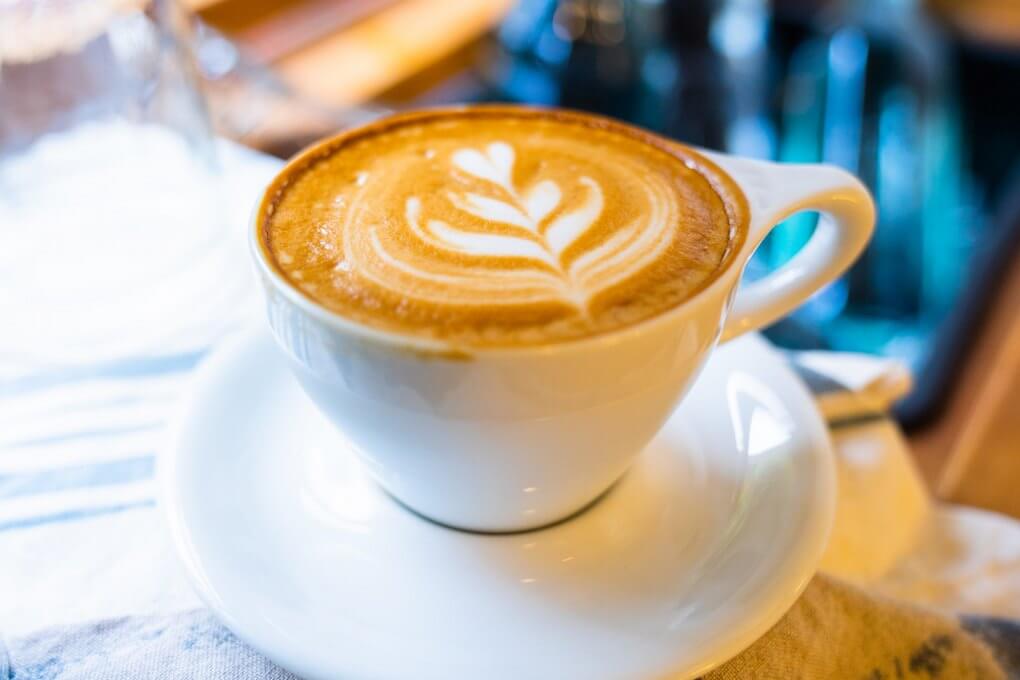 Coffee and the beach. The beach and coffee. Can you think of a more iconic duo? Spending the day at the beach is an absolute must in Ventura (we're a certified, bona fide beach town!) and the coffee options in Ventura are limitless. Get an early start on your day with a cup of joe and have a day of fun at the beach!
Shop in Downtown Ventura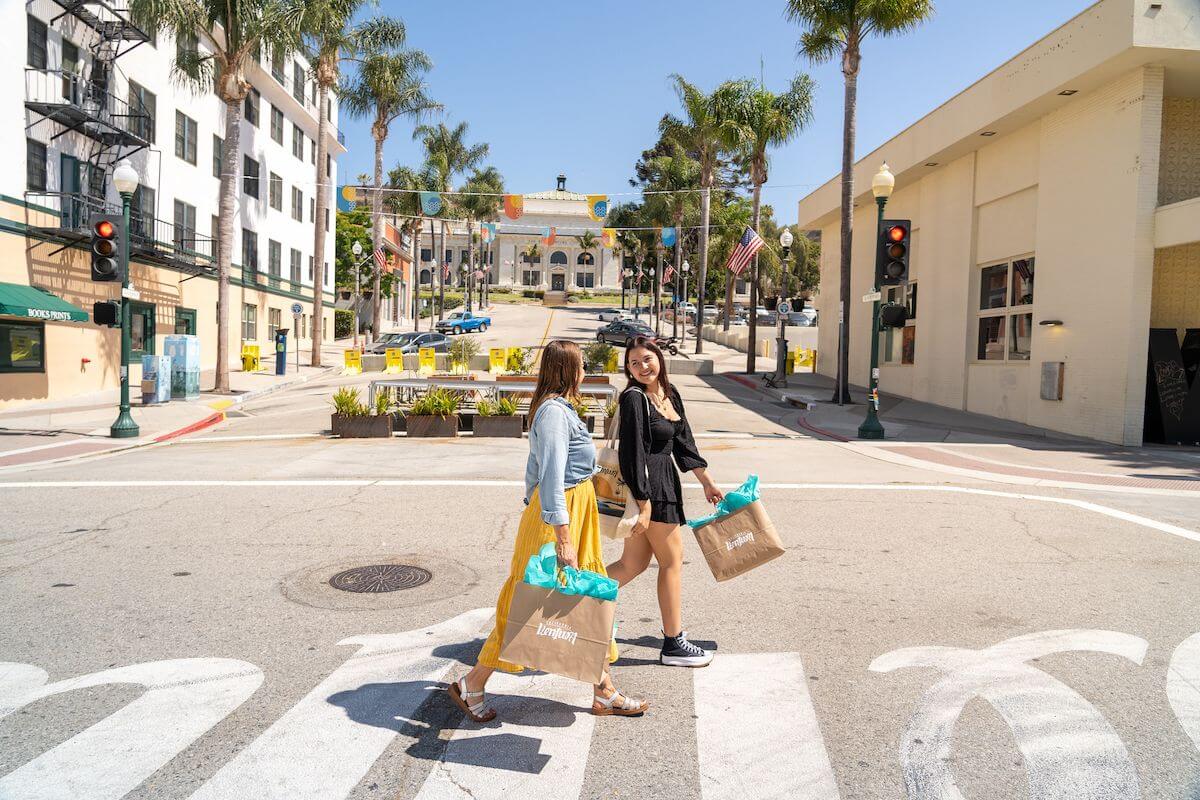 Downtown Ventura is the hub for local shops and boutiques. Find unique gifts at Plum Gift Boutique, Iron & Resin, Findings Market, and Betty Belts. But don't overlook thrift shopping options in Downtown Ventura either — check out Buffalo Exchange, Coalition Thrift Store, SPARC Second Chance Store, and GoodWill for hidden treasures.
Hike Harmon Canyon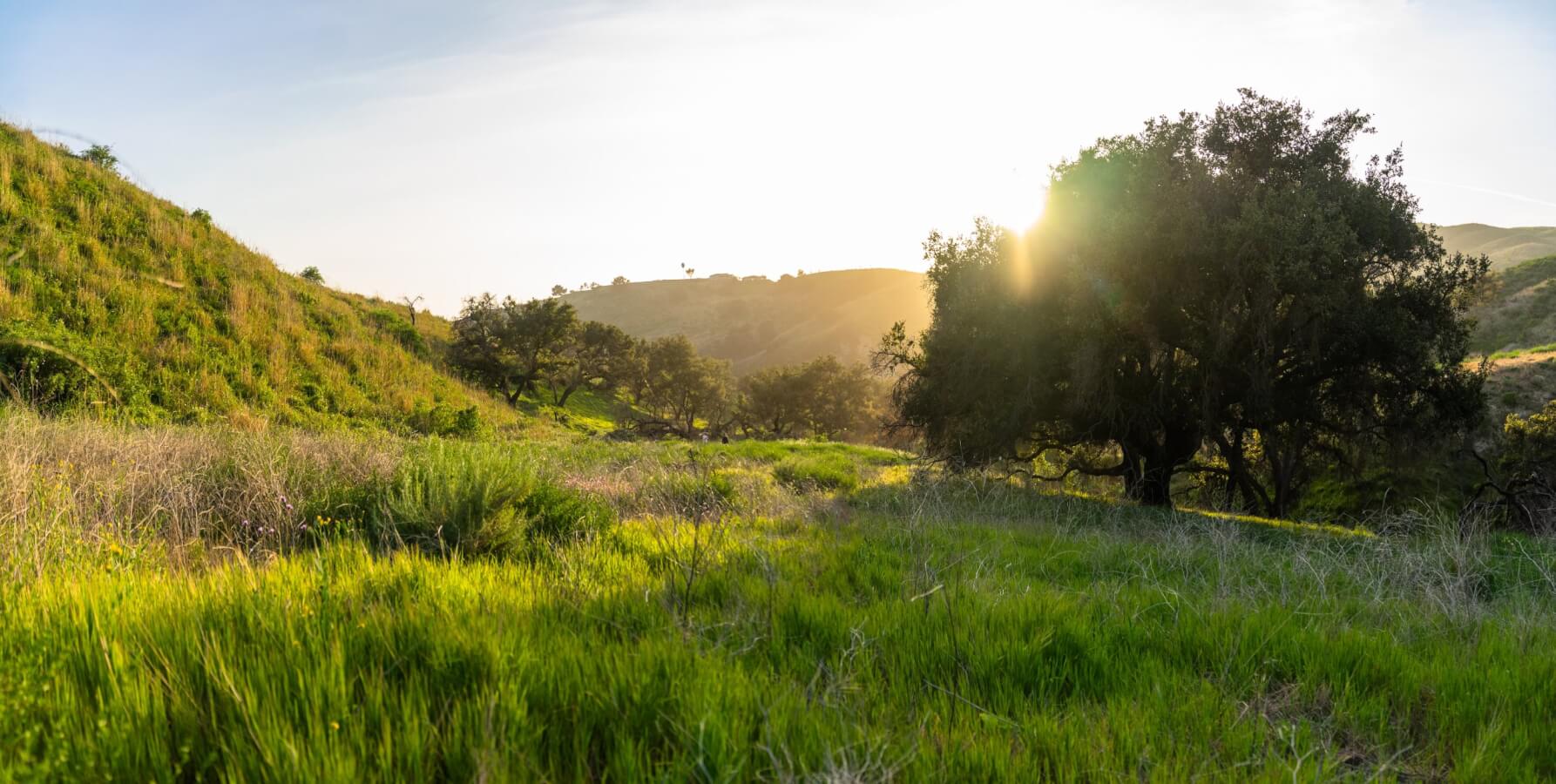 From the beach to the hills, anyone and everyone can find activities that suit their style. Hiking in Ventura is a highlight. Experience raw nature and peaceful quietness at Harmon Canyon, a 2,100-acre expanse of natural beauty. Hiking at Harmon Canyon is a callback to early California with its oak tree-lined paths and winding creeks. A morning or afternoon hike well spent indeed.
Tour Murals and Eat in the Taco District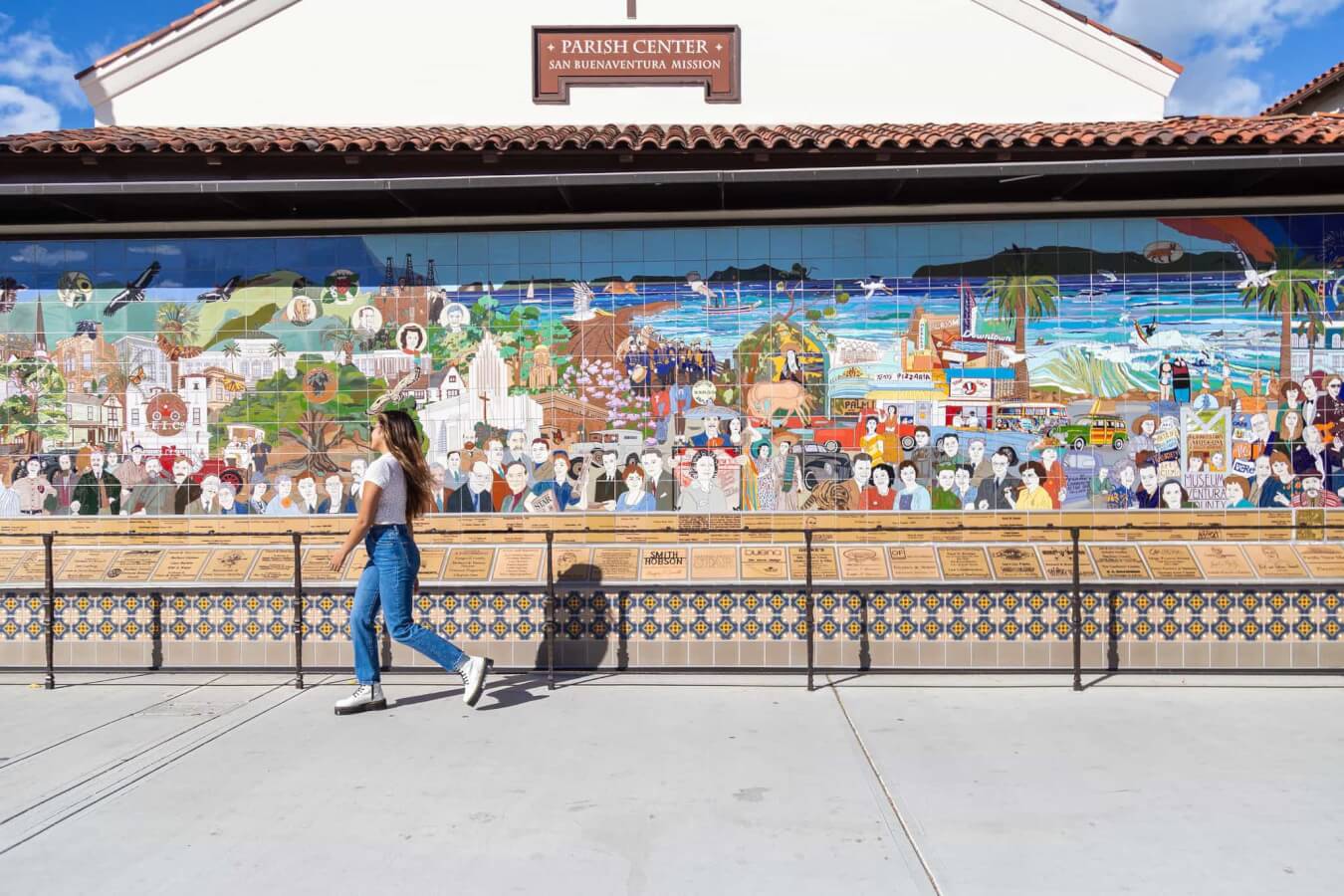 Maybe you've done some research about Ventura beforehand (like reading this blog!) and you've come across posts and pictures of beautiful murals on the sides of buildings, schools, and streets. Taking a self-guided tour of our Westside Murals is well worth it. Marvel at pops of color and better understand the stories of our communities through images. While you're walking along sightseeing murals, don't miss out on sampling world-class Mexican Cuisine in our Taco District. Consisting of around 14 long-time Mexican restaurants, in our Taco District grab tacos, enchiladas, burritos, and everything in between. You won't regret it.
Discover More
Get to know Ventura, and discover the best things to do around the city.
Ventura Partners With