Posted: Thursday, Jul 25th, 2019
Taco & Tequila Options in Ventura
by Visit Ventura Featured image by Maya Sacks
If you're experiencing post Tequila & Taco Music Festival let down (the Festival took place July 20th and 21st), fear not. Here in Ventura, one of the world's finest pairings is thriving (and if you want to forget the pairing, and just do authentic street tacos, nothing beats
Ventura's Taco District
).
Incredible crispy tacos with shredded beef and a string of tasty margaritas, from spicy (The Spicy Classic Margarita) to alluringly sweet (Strawberry Margarita). Whatever you order, you'll get a heaping serving. They've also kept up with health-conscious times, replacing traditional saturated lard with low-fat cooking alternatives. Allowing you another margarita.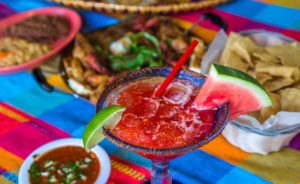 They do everything from scratch, and it shows. Try the shredded beef or the mahi-mahi tacos. Note their Margarita Mondays, two for the price of one. And Taco Tuesdays; $1.50 tacos all day. Good excuse to come for two days running.
Delicious street tacos (or try their Taco de Pulpo; only on their bar menu), and all manner of margarita, including their spicy Diablo Margarita. Important side note; do not neglect their mole poblano with enchiladas. The flavorful sauce makes any dish sing. A fine idea to drop in on their Margarita & Mariachi Mondays, with live Mariachi music (6-8pm) and margarita specials all day. Since there are no rules here, why not try a dangerously delicious candy shot (mango, watermelon, tamarindo) too?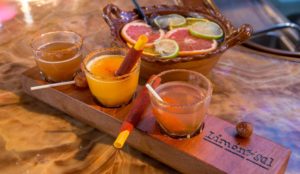 They've been a local go-to for over twenty years with good reason; their soft tacos are second to none. Thursdays and Fridays only, they serve the best fish taco you've never had. Put down the margaritas for a moment, and pick up their amazing Micheladas (start with mango).
What's a Michelada?
Start with beer, mix in some spicy tajin, sauces, and juices (tomato and lime), and… Well, it may be the closest some of us come to heaven.
View this post on Instagram
Note the name. Order the street tacos (or the halibut or shrimp tacos), or any one of their seven margarita options. Sit on the patio, gaze down on the gleaming boats lining the slips of Ventura Harbor, and toast yourself on a selection well made.
For more great stories, request our FREE inspiration guide right to your door!
Check out upcoming events!
Discover More
Get to know Ventura, and discover the best things to do around the city.
Ventura Partners With