Posted: Thursday, Nov 2nd, 2023
Ventura's Sugar Lab Bake Shop Owner Ali Kenis Shines on Food Network's Holiday Baking Championship
Mark your calendars because the secret is out! Ali Kenis, co-owner of Sugar Lab Bake Shop

, will be on the screen as one of this year's competitors of Food Network's Holiday Baking Championship. From baking cookies with her mom for Santa as a kid to owning her bake shop alongside her mom, Ali is excited to represent her Ventura hometown amongst 11 other bakers.

Ventura is home to pro skateboarders, surfers, and award-winning chefs — and we get to add Ali Kenis to the long list of talented community members! Cheer Ali on during the show's premiere on Food Network on Monday, November 6 at 8:00 p.m.

We got to speak with Ali on her journey to getting on the show, what it was like, and how the Ventura community supported her dreams. Read below for a Q&A with Ali!
How did it all come about? What was the application process like to get on the Holiday Baking Championship?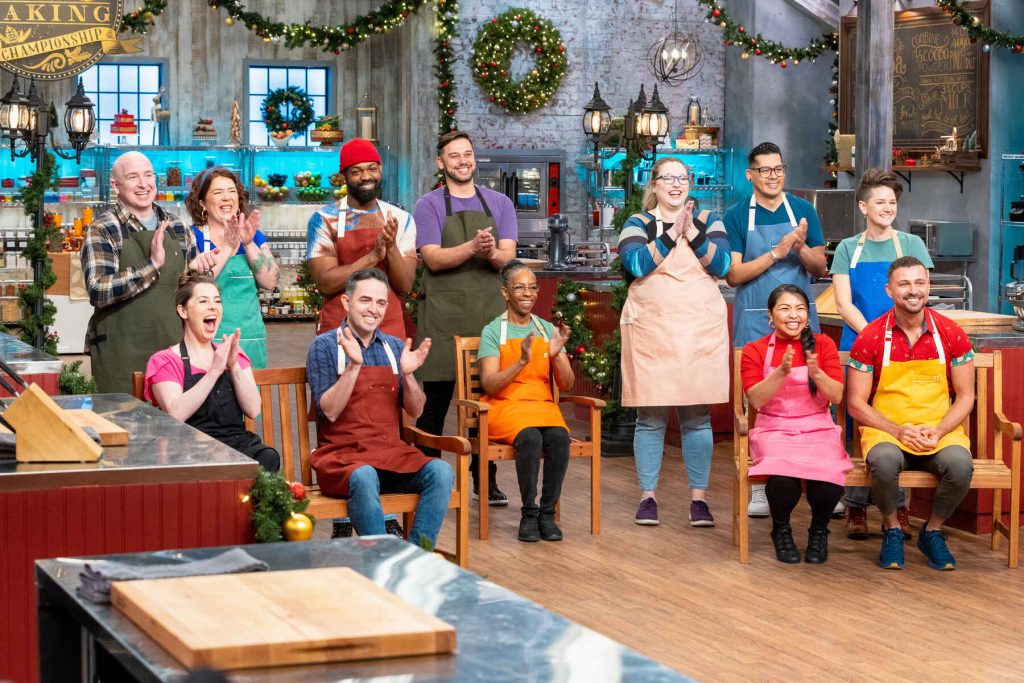 I have auditioned in a few things in the past. And I actually got pretty far before COVID for the Christmas Cookie Challenge. I got a call from a casting agent and it was the person I worked with previously and she was like, "We need to get you on TV!" She invited me to apply (for the Holiday Baking Championship).
It was more than a year ago that this whole thing started and it took a while to get on. I thought it would be something fun and my staff told me I'm entertaining at times. I've always had such a big personality so it was nice to (be myself on the show).
Was it hard keeping this a secret for so long?
Yes! Yes! I found out around February 1st and I got the email that I'm on (the show). Since then it's been so hard. Especially since people would say to me, "You should go on a TV show!" It was definitely hard to keep it a secret.
My husband and my kids knew and my team knew.
How did you prepare for the Holiday Baking Championship?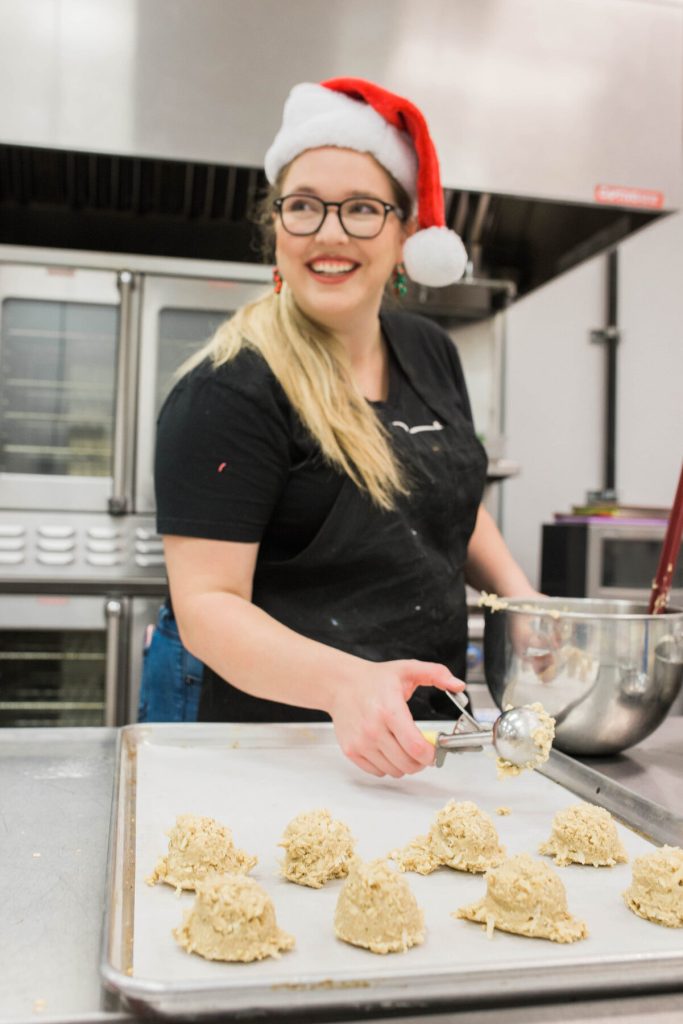 There's really no preparing! Some people think you know what you have to do but you don't at all. (The producers) would announce it and the rules and then 15 minutes later you were on TV doing it. I watched previous episodes and tried to get in the mindset of what it's like to be a contestant.
If I did this again, I would prepare with everyone distracting me and being super loud! It's a lot louder on set than it seems on TV.
What were you most excited about?
Just being there. And not even the baking part of it but being on set. I remember thinking it's not gonna feel real until I'm in front of the judges. Even when I was competing it didn't feel real until I saw the judges.
When did your love for baking begin?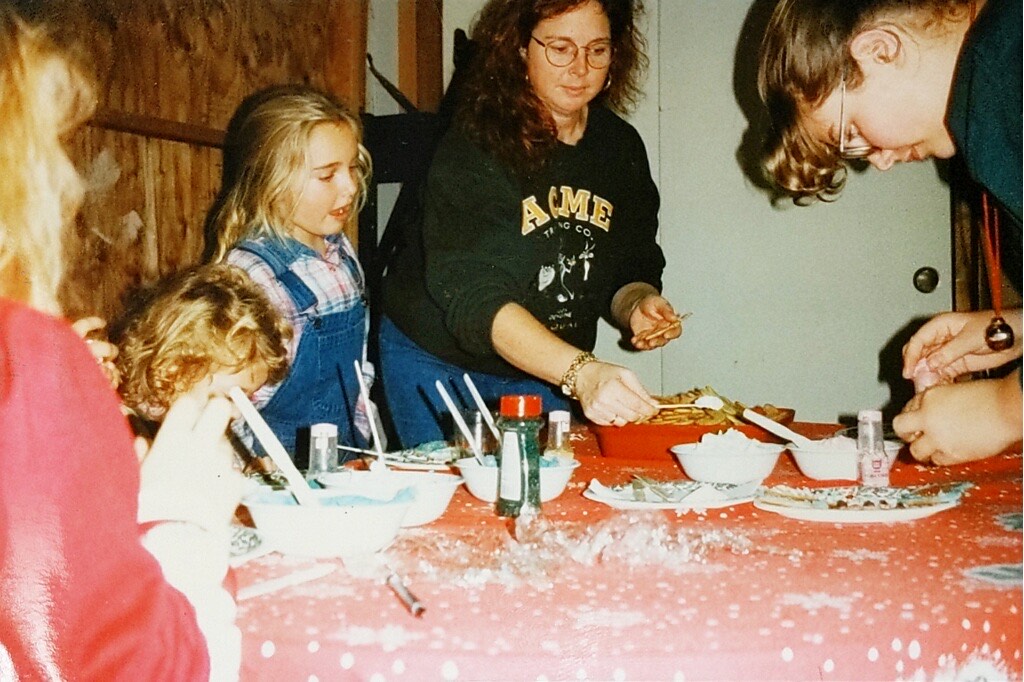 I grew up baking like a lot of kids do with their mom. I baked for Santa and I even baked my own birthday cakes. I was even the go-to baker for friends in college. But it wasn't until before my senior year of college that I got into cake decorating seriously. My depression kicked in and I was supposed to get into summer classes to catch up but I ended up not being able to do those. So, I went home but my mom didn't want me to be alone. I ended up taking a cake decorating class with here. I took it and I didn't feel depressed — I was more focused on okay what do I need to do?
I then went back to college and took a class in (San Luis Obispo) and it spiraled into my love for cake decorating.
How does it feel to represent Ventura on national TV?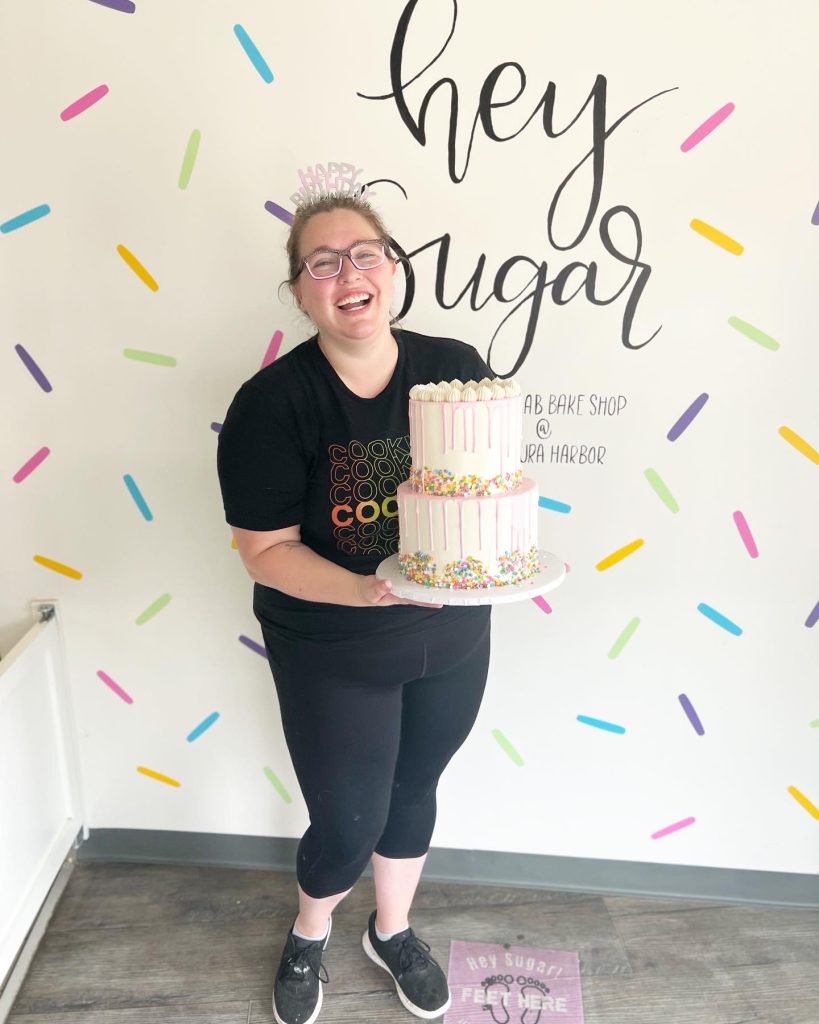 I'm really excited to see Ali Kenis with Ventura underneath on TV. Some of my cast mates had heard about Ventura and I was like, "Come visit next time you're in LA!"
It's exciting to represent a town that many people have driven through but never stopped in.
How has Ventura's community shaped you and got you to where you are now?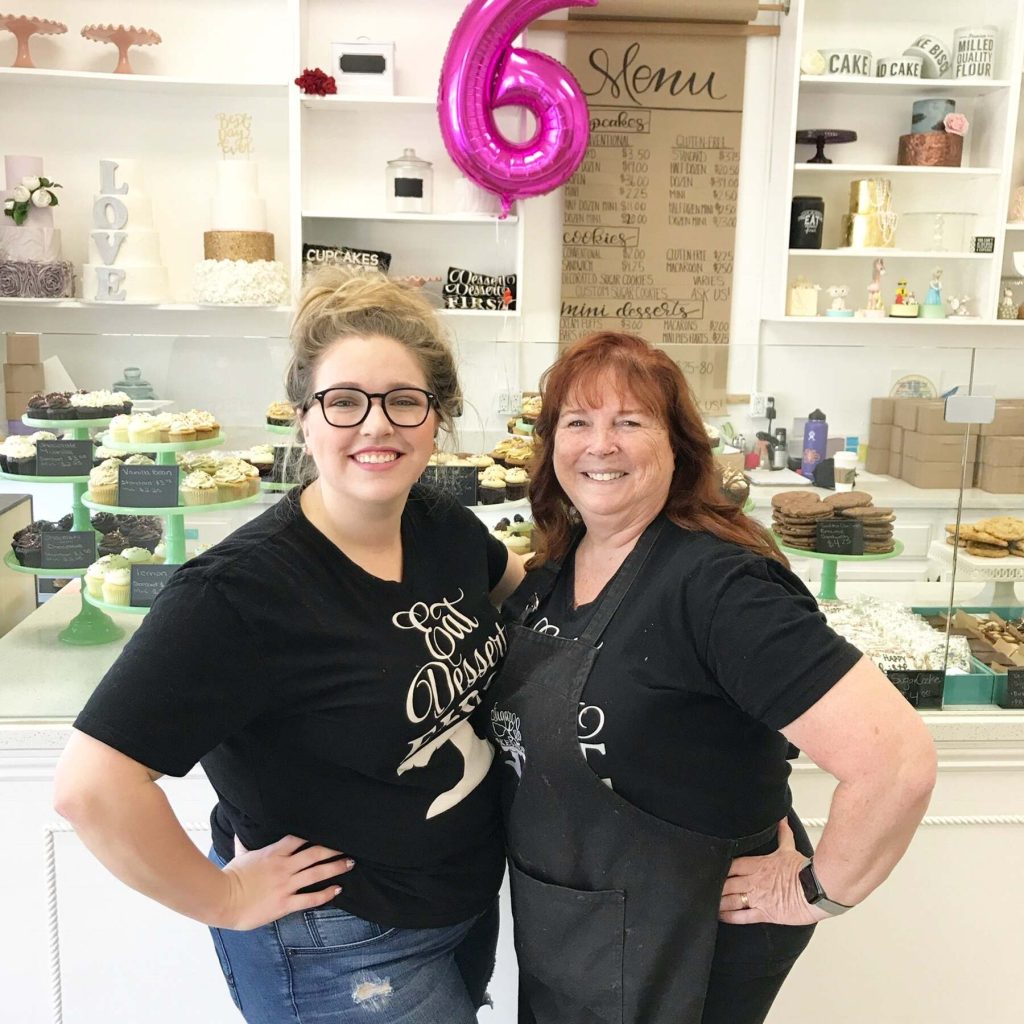 I was born and raised in Ventura. So I think just that part of everyone knowing my mom (who also has roots in Ventura) and everyone knowing me has helped word of mouth. The local community has helped my mom and me along with all my employees over the years and their contribution to the business and their friends and family would support it too. It has been all supportive.
(Ventura is a) small-town community with a big-town heart. I still get surprised when people say to me, "Oh yeah I know Sugar Lab Bake Shop" even though we've been in business for like 12 years.
I think that I've always wanted to be a staple in Ventura and it seems like I am in a small way.
Some of Ali's responses have been edited for clarity
Discover More
Get to know Ventura, and discover the best things to do around the city.
Ventura Partners With