Posted: Thursday, May 28th, 2020
Just a Kid. One Venturan's Perspective.
California native and ten-year resident of Ventura, Nancy Pedersen is equal parts energy and community. Along with co-chairing the local chapter of Best Day Foundation for the past eight years and serving on the Board of Visit Ventura (Chairperson for the last four years), Nancy runs a small Ventura bakery (
Sunflowers on the Square
) that produces, among other yummy items, roasted peanut butter cookies that bring cookie lovers to their knees. When not occupied with civic-minded activities (cookies count), Nancy can be seen walking pretty much everywhere or kayaking in Ventura Harbor. Her local walks have served her well. She recently hiked with her family to the summit of Mount Kilimanjaro.
Good Morning Ventura, One of the many opportunities that opened up to me when I moved to Ventura 10 years ago was to get involved with an organization called Best Day Foundation. If you are not familiar with Best Day Foundation, they host beach days for kids with special needs. They have been active in Ventura since 2007, hosting 6-8 beach events here every year, supported by so many local sponsors, including Spencer Makenzies, Patagonia, our two local Trader Joe's, and the Harbor & Seaward Starbucks teams. During one of these events, a young sibling of a participant saw someone that needed help, and with no one else around he took action. When we thanked him for his help and asked him his name, he said "I'm just a kid." I am not certain I was ever "just a kid" – family lore has it that my mother said I was born 40! Additionally, I was often compared to the Lucy character in the Peanuts comic strip – you know the one, setting up the advice booth rather than the lemonade stand and dispensing words of wisdom 5 cents at a time. Age-wise, I know with certainty that I am no longer "just a kid". As such, I would like to think that my wisdom has some teeth to it. That said, these past few months have made me think deeply about what I know and don't know, and I now hesitate to put anything into a known box or framework too quickly. A week before the first stay at home order was issued for California, my daughter arrived for Spring Break. During that week a lot was changing, and she would ask what I thought would happen and if she would be able to fly back to school on time and all the other questions about future plans. My response was confident, and I assured her of what I "knew" (remember, I'm Lucy at heart!). We were taking daily walks, and as the weeks rolled on things changed rapidly. One day we were walking and she asked me a question about what I thought would happen and whether she would be able to go to a blue grass festival she had planned to attend this summer. I started to answer her and then I stopped and realized I was truly stumped. With that, I looked at her and said, "At this point I really don't know as I have nothing to compare this to, and not enough facts are available to know the right course of action that far into the future. We will just have to see." There are three basic Zen practices that I have found very useful to me during this time:
Start with not knowing
Bear witness to what is happening
Compassionate response or action (which might be no response)
I don't profess to be a student of Zen or expert in this area, but these tenets ring true and seem really applicable in our current situation. Just like the young "kid" on the beach, without knowing the outcome or much beyond what tomorrow will bring, we look around and do the next right thing with what we know to be true today. So, as of today, here's what I "know":
Ventura has a heart and soul that resonates in the physical beauty of our location and the people that are drawn here to live or visit.
Small business is part of the fabric of our community and sustainable economic development, including tourism, are our path forward – COVID-19 or otherwise.
The sooner we can move forward with responsible re-entry, the better off we will all be tomorrow — and 5 years from tomorrow.
Those working hard to move us to re-entry are doing the best they can with what information and resources they have, and it is much harder to be in the game than calling shots on the sidelines (read Teddy Roosevelt's "Arena" speech!).
There is still a lot we do not know about COVID-19, including whether we have it or not at any given time.
The more we all do our part to be part of the solution rather than the problem, the better off we will all be — and the sooner that will happen.
With what I know today, I'm pledging to:
Wear a mask in occupied public spaces where proper social distancing is not an option.
Support local businesses by spending my summer travels dollars here. We talk about drive markets in the tourism industry – we are a walk market and a bike market, and I'm going to take advantage of that every day.
Continue to use my judgment about the next right thing for me to do, but not be quick to judge others. I will continue to hold a belief that most of us are really doing the best we can.
Work every day to chose kindness over anger, and tolerance over fear or distrust.
As I write this, I am reminded of one of my favorite Maya Angelou quotes: "Do the best you can until you know better. Then when you know better, do better." So I am leaving a space to do as Maya suggests – the best I can until I know better, then I will work to do better. I reserve the right to change my perspective and thoughts on any subject and correcting my course with new information. Until then, I will keep doing the next right thing. It takes a village, and I am very grateful that the City of San Buenaventura and surroundings are mine. Nancy Pedersen Citizen-at-Large Small Business Owner Board Member and Chairperson – VisitVentura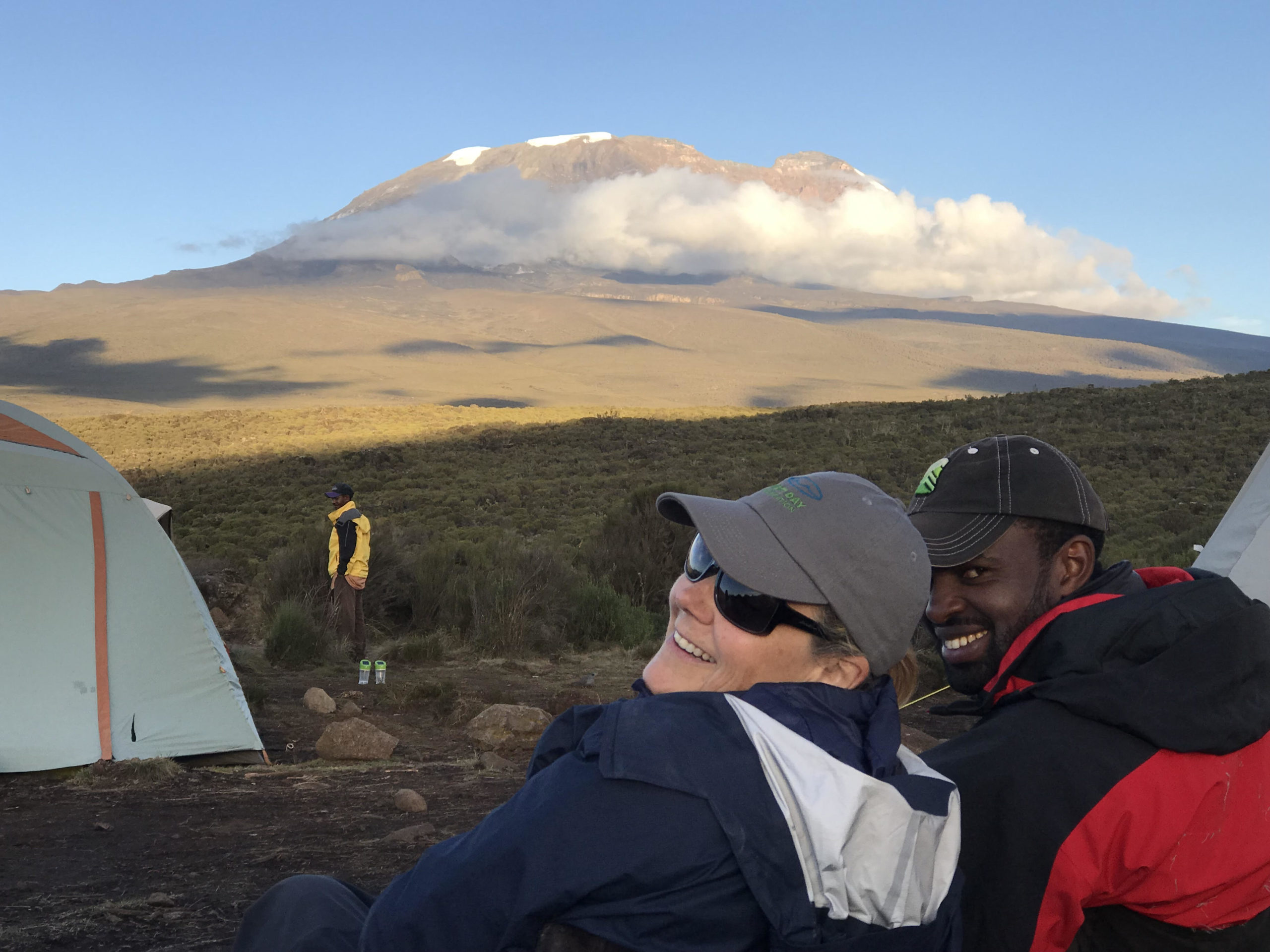 Discover More
Get to know Ventura, and discover the best things to do around the city.
Ventura Partners With