Posted: Friday, May 1st, 2020
Good Things are Happening in Ventura (Part 4 of Many)
by Visit Ventura
COVID-19 is changing everyone's lives. But this is not the first time the lives of Venturans have been thrown off-kilter.
Let's be honest. Yes, it's scary and uncertain. But Ventura knows what to do. And we are not alone. Across the country, so many communities are defining the word community in all the right ways. Grocery clerks are stocking shelves through the night and the stores are letting the elderly shop first. Restaurants and schools are using their kitchens and staff to feed kids. NBA players are writing checks to pay arena staff. Private companies have turned their production lines to making ventilators. And health care workers are performing a nonstop litany of heroics.
We can all draw inspiration from the good acts of so many.
Here's another look at how Venturans are rising up to create a living example of what Ventura's Shannon Hillygus puts simply.
"We are never alone because we're in Ventura."

Ventura Free Barter & Trade is up on Facebook. Like the best ideas, it makes good, simple sense — and it's wildly helpful. Have extra tomato cages you don't need? Need plant stakes? Just post it. A fine way to help everyone weather difficult financial times with dignity. There's no cash involved. It's just trade and barter for services or goods. Neighbors helping neighbors.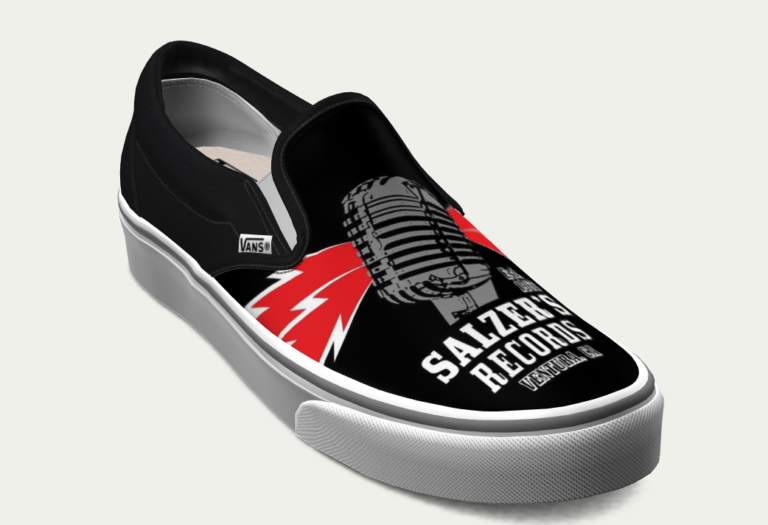 Hometown hero and rapper and singer Anderson .Paak has turned his Grammy-winning fame, and his always local heart, toward helping one of his favorite record stores, Salzer's Records. .Paak has long browsed Salzer's aisles, and, starting early in his career, Salzer's has helped .Paak. Now, with Salzer's aisles closed, .Paak is lending a hand to help support the store. Since COVID-19, Salzer's has been selling music online. But now they're selling something else; Vans shoes with a Salzer's logo. The shoe is part of Vans' "Foot the Bill" program to help small businesses. When Vans went to .Paak asking him to select a business to benefit from the program, he picked Salzer's. Net proceeds of the $90 shoes will go to Salzer's.

Our locals don't forget their roots.

When Pierpont Racquet Club closed its doors, the ownership came up with a kind idea. Right out of the blocks, PRC sent a check for $50,000 to the Ventura County Community Foundation's Rapid Response Fund for COVID-19. Their members have also chipped in to establish an employee support fund. And on Easter, they spread smiles, joy and treats, delivering Easter baskets to local nonprofits and to PRC member and employee families; the Easter Bunny making the rounds in a special Easter golf cart. They are also offering free virtual fitness classes.


World Central Kitchen continues to do its good work. The program works simply. Donations to WCK pay for meals made by local restaurants — and those meals are distributed to local heroes.
"Right now the direction we have is to feed the hospital care workers," says Mark Valdivia. The numbers keep changing (growing!), but roughly 24 Ventura County restaurants are preparing meals for six County hospitals and close to two dozen temporary COVID-19 sites. "It's roughly 6,500 meals a day," says Valdivia. "Pretty humbling to see what's happening."
Valdivia, who owns R&D Wine Bar on California Street (along with Rocks & Drams Mobile Trailer Bar), first got involved with World Central Kitchen during the Thomas Fire. He then moved on to organizing the meal distribution during the Woolsey Fire. And now COVID-19. It's exhausting work that never ends ("The moment I put my computer away I feel guilty," Valdivia says softly), but giving has its rewards.
"I've never worked so long and so hard in my life, but I've never had such a sense of purpose… We really are all in this together. Ventura has been through a lot. But we're definitely resilient. We know how to get things done."
Valdivia pauses.
"It's what we do."
And there are plenty of others in need of food. Food Share of Ventura County is hosting Pop Up Pantries throughout Ventura County for residents in need. To learn more, visit the Food Share website or call 805-983-7100.
With the changing face of this new life, so many things went on sudden standstill, givens that suddenly were not given anymore. Graduations, for one. But make no mistake, graduation is still being celebrated with unabashed love and enthusiasm — and maybe a little bit of subterfuge. A caring group started the Facebook page "Ventura County Class of 2020 Adopt A Grad." It's not just high school. No, it was established to spread joy to even the wee-est of graduates (Preschool). Members adopt a graduate (or more than one graduate, if your kindness gene has no self-control). They then perform any manner of kindnesses, from sending them cards, to leaving a surprise bouquet of flowers at their door. As one anonymous good deeder says, "Just surprise reminders that, although times are different, this is still a special time for them!"
And their mission spills beyond the now. The group's page states, "We have always been good at showing our Ventura County Pride, let's rub that pride off to the generation coming up the ranks!!!"