Posted: Friday, Apr 24th, 2020
Good Things are Happening in Ventura (Part 3 of Many)
by Visit Ventura
COVID-19 is changing everyone's lives. But this is not the first time the lives of Venturans have been thrown off kilter. Let's be honest. Yes, it's scary and uncertain. But Ventura knows what to do. And we are not alone. Across the country, so many communities are defining the word community in all the right ways. Grocery clerks are stocking shelves through the night and the stores are letting the elderly shop first. Restaurants and schools are using their kitchens and staff to feed kids. NBA players are writing checks to pay arena staff. Private companies have turned their production lines to making ventilators. We can all draw inspiration — and a sense of humor (like this sidewalk chalk inscription; It's okay if you ate all ur snacks) — from the good and creative acts of so many. Here's another look at how Venturans are rising up and doing what Ventura's Ashley Pope puts with goose-pimpling simplicity. "We are never alone because we're in Ventura."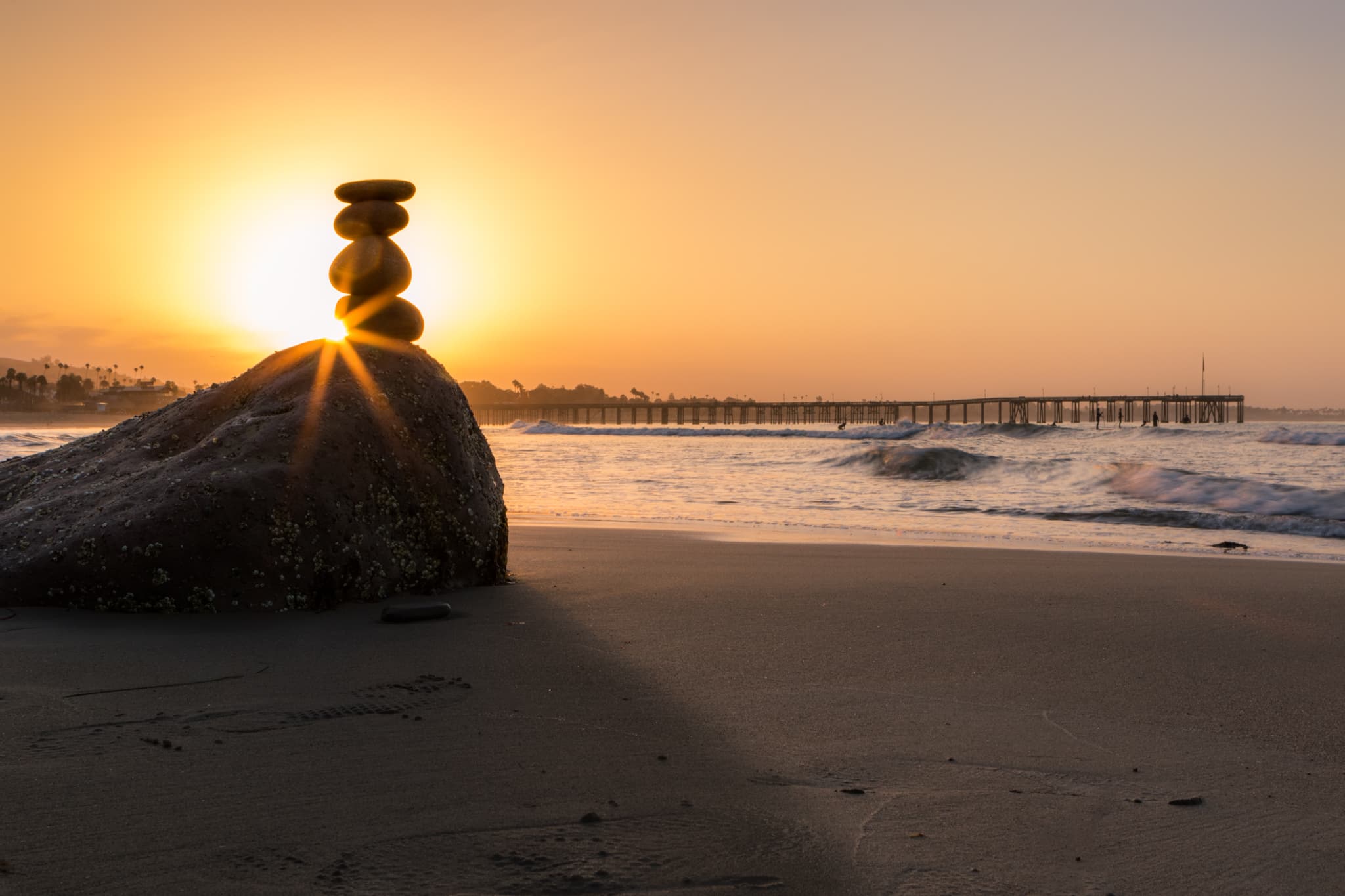 Restaurant workers have been some of the hardest hit. The Local Love Project and Winchester's Grill and Saloon have teamed up to help; partnering to feed the families of restaurant workers and give them household supplies; from batteries to, yes, toilet paper. "We wanted to do a shout out to all those in the food industry," said Kat Merrick of the Local Love Project. "We know you are among the hardest hit and we are here for you." They plan on keeping it going — every Saturday at 3 pm in the parking lot near Winchester's. For more information, please click
here
.
Rincon Brewery
(in Ventura and Carpinteria) is partnering with World Central Kitchen and their #chefsforamerica program to take care of local 805 First Responders in Ventura County and Santa Barbara County and health care workers in Ventura. Rincon Brewery's Chef Steve Stroh is making delicious meals, delivered daily by a small hard-hustling crew. Again, giving for a simple reason. "Rincon Brewery is grateful for those on the front lines of this Covid 19 pandemic," says Luisa Hyatt, co-owner of Ventura's Rincon Brewery. Luisa often delivers the meals with her son, Colin. A win-win. Says Luisa; "I love the time with him, and that he's home and able to be a part of making a difference in his community."
World Central Kitchen
— such a powerful player during the Thomas Fire (and globally) — got a deserved call out from an inspired fan for their kind cooking and delivering during these times. Thanks for recognizing — and doing — a good thing, Leonardo DiCaprio.
In the face of this crisis, orgs like @WCKitchen & @FeedingAmerica have inspired us all with their unwavering commitment to feed the most vulnerable people in need. Today, we launched #AmericasFoodFund to support @FeedingAmerica & @WCKitchen's efforts: https://t.co/L7jgB3GUC3 pic.twitter.com/zhV4MawCVj

— Leonardo DiCaprio (@LeoDiCaprio) April 2, 2020
With the substantial risks they are taking always in their minds, some local doctors, nurses and other frontline healthcare workers have turned to living in RVs to protect their families. Seeing a need for more RVs, the ever-kindly-thinking Amy Towner (CEO of
Health Care Foundation for Ventura County
) reached out to Jeff Sukay (President of the
Kirby Auto Group
). Her request was simple. Could he provide more temporary housing for doctors and nurses? Jeff Sukay donated a fleet of RVs. The RVs were provided by Barber RV (part of the Kirby Auto Group).
Main Street Meats & Real Foods Market
recently donated 300 turkey breasts — among other items — to local food pantries.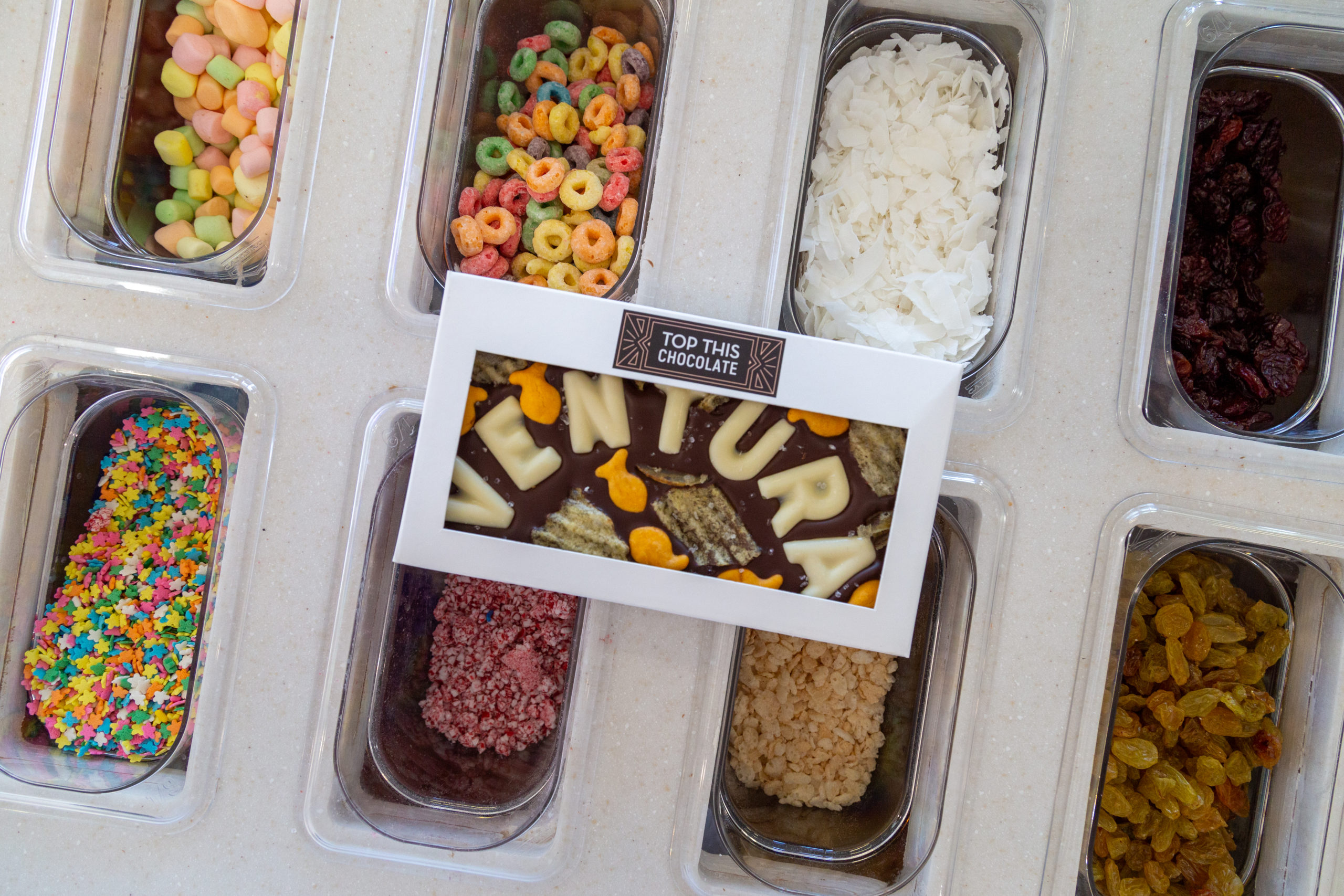 Your support of our local businesses makes a huge difference… This message to the community from Shana Elson, founder and owner of
Top This Chocolate
in Ventura Harbor Village… "Thank you for supporting small businesses! Sales initially plunged 95% but your online orders have allowed me to bring back two of eight employees. The chocolate factory is humming again…" Husband and wife team Nick and Vanessa Porter of Porter Design Company are using their creative talents to make and distribute S-Hooks so health care workers have a way to hang up their gear. "Healthcare workers are already fighting a war they didn't sign up for," says Nick. "While we might not be able to be there right next to them, we can at least make them a little more comfortable in their day-to-day…" And, more feel good news, helpers get help too. "Since time was of the essence to get these into the hands of the people who need them the most, one maker graciously sent us the cut file," says Nick. Important to remember that sometimes the helpers are struggling too; though they often don't trumpet this. In March, both Nick and Vanessa lost their full-time jobs. "Instead of dwelling on that," says Nick, "we turned to putting all of our strengths into giving back to our community through our own small business." Matt LaVere continues to use his
Ventura Mayor Faceboo
k page to post regular updates regarding COVID-19 in Ventura County and tirelessly answer questions about ever-evolving situations and subjects (from hoarding to parking). Let's be honest. Politics (and people) being what they are, sometimes he takes a hit. But most of the comments are more like this …
Another articulate and accurate update! Thank you! I have started forwarding your posts to friends and family around the country and to my deployed fellow Special Forces soldiers…many of us refer to 'Mayor Matt' as the voice of reason in a sea of hysterical humans. Thank you Matt for realistic assessments of the challenging time we are experiencing…
View this post on Instagram
If you like, you can help too … Local food pantries need fresh fruit. If you have a fruit tree in your yard, why not donate fruit? And, an easy way to help yourself. All you need is a bandana, handkerchief or a piece of cloth — and a few hair ties… https://www.facebook.com/100007964100586/videos/2611871689088276/ And, if you see — or know of — something Good that makes you grateful, feel free to post it on our virtual
Gratitude Wall
. Post your words, your video, your photos — your shout out of thanks to those doing beautiful, kind, selfless and caring things during these difficult times. And, when this is past, our Gratitude Wall will be something special, preserved forever. A reminder that the best of humanity always surrounds us. #stayventurastrong
Discover More
Get to know Ventura, and discover the best things to do around the city.
Ventura Partners With