Posted: Tuesday, Mar 7th, 2017
So flattered, we just had to share this beautiful note, "My family's most recent visit to Ventura"
We received this beautiful note and just had to share. Thank you, Tod. Visitors like you are part of what make Ventura a great place. Come back anytime!
by Tod Linklater
My Family's Most Recent Visit to Ventura
My name is Tod, and I am a lifelong resident of Whittier, CA. I wanted to take the time to say "Thanks," as we just returned home after a quick three-day trip to your city. My wife, two teenage sons, and I have been visiting Ventura, fairly consistently, for 15 years. It started 20 years ago as we stopped in Ventura on our way to Cambria on our honeymoon. And, as time has passed, our trips up the coast have gotten shorter, to the point where Ventura is our destination. We usually stay at the Country Inn and Suites on Thompson, and we frequent all the local fish taco restaurants we can find. Beach House Tacos has become a family favorite, it doesn't get much better than sitting outside on a sunny afternoon, watching the surf, and eating a really good fish taco. We branched out a little this past trip to include Snapper Jack's on Main Street. We know of many others, and will save those for future trips. We have a "The Habit Burger Grill" right down the street from our house here in Whittier, but we'd rather be eating a burger and fries at the one on California and Thompson.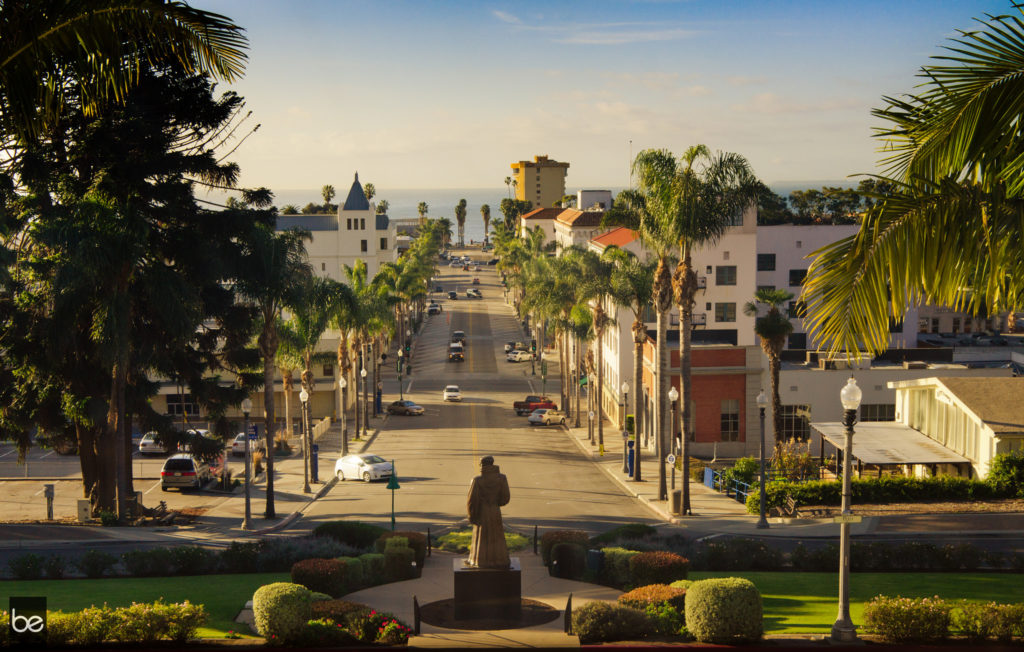 Wandering Main Street is something the family likes doing together. My wife, Katy, likes all the dress shops and usually finds many things she can't leave town without. The boys and I like the antique and thrift shops, you never know what you'll find. Besides Main Street, there's Patagonia/Great Pacific Iron Works, Real Cheap Sports, the Ventura Surf Shop, The Wharf, Dexter's Camera Shop, Ben and Jerry's, and many others that we like to frequent before heading home. In fact, on this trip, my wife test drove the new Toyota Tacoma. We're thinking about buying a new car, something we haven't done in a while, and we noticed the Tacoma, in the color she wants, at Ventura Toyota. We stopped by, Joel showed us the truck, took us out for a test drive, and when we make the decision to purchase the truck, we'll seriously consider coming back to Ventura, maybe make a weekend out of it. A few years back, the boys expressed an interest in surfing, and Ventura has helped nurture that interest. We heard about this place in Ventura County, Mondos, a place that is friendly to beginners. Robert Weiner, surfboard shaper, longtime family friend, and Ventura resident, shaped a board for us in 2011, and the boys learned to surf at Mondos, just up the coast. I pushed them into their first waves at Mondos, which is a memory I won't soon forget. Katy and I have spent many hours on Ventura beaches, watching the boys develop their skills, including Mondos, C Street, and the Point. Sometimes we'd drive the hour and a half just for the day, and more times we'd make it a long weekend. Either way, the boys appreciated their surfing adventures in Ventura. Katy was always in on those adventures as long as there was a fish taco in the equation.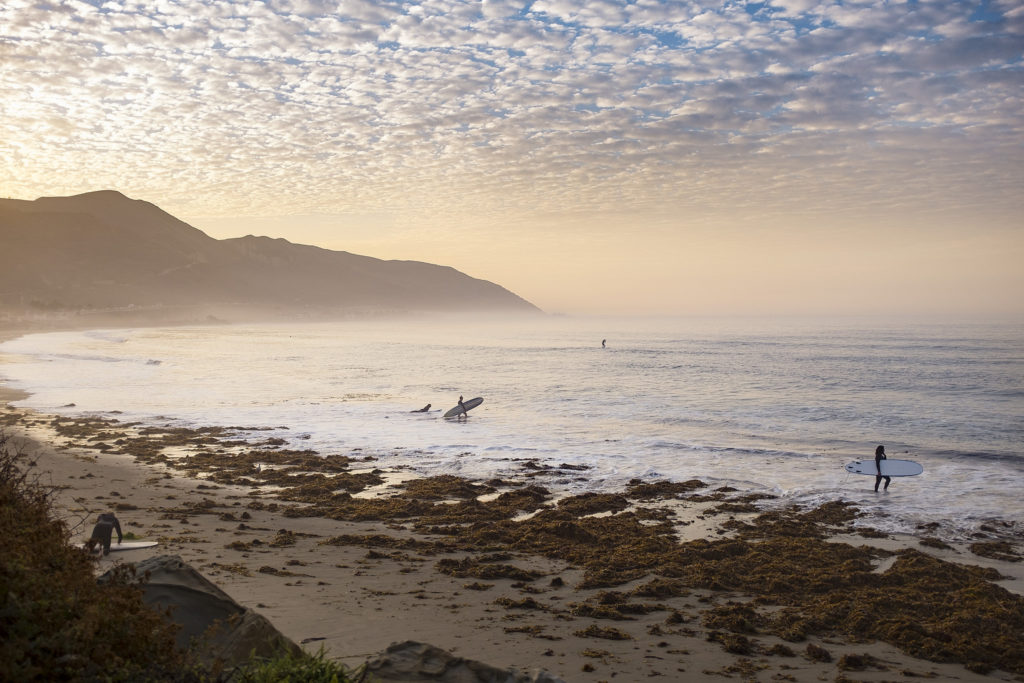 One more thing, we usually squeeze in a quick trip up highway 33 to Ojai, we like that place too. Why the long story? I just wanted to tell you that we know and truly appreciate your city. We like visiting there, shopping there, eating there, and when we can, we like to stay a few days. One other thing I wanted you to know, and that is, we truly appreciate your new Ambassador Program. It was Thursday morning, the last of a three-day stay in Ventura. Before leaving town, we dropped the boys at one end of Main Street (they wanted to check out the Knife shop) and we drove to the other, as Katy wanted to make one more purchase at Le Monde Emporium. With our last bit of shopping complete, and as we were heading across the street to the car, we ran into Anthony, one of your blue-shirted Ambassadors. To back up the story a bit, on Wednesday, after fish tacos on the pier, I noticed a man on the Boardwalk wearing a red shirt with an information "i" on it and was wondering to myself what that was all about. I hadn't seen that before. We learned that there is a new program in Ventura assisting residents and visitors. Anthony was truly interested in us and how our visit to Ventura was going. We learned that his job was to keep the streets and sidewalks clean (thank you) and to answer questions about Ventura. We learned some new things about the city and surrounding area, things we didn't know, including surf spots and fish taco places we'll have to try next time. Anthony was polite, courteous, and full of helpful information, and I wanted to send an email to express our appreciation. Thank you for the new program and for Anthony, that talk with him was one of the highlights of our most recent stay in Ventura. Just to let you know, we'll be back, and hopefully sooner than later. Sincerely, Tod, Katy, Tyler, and Connor Images by: Mike Laan, Brock Ellinger, Byba Sepit
Discover More
Get to know Ventura, and discover the best things to do around the city.
Ventura Partners With