Posted: Tuesday, Feb 23rd, 2021
Celebrating Black History Month and Beyond
There are so many moving, thought-provoking, introspective, and inspirational thoughts regarding Black History Month and the celebration of Black History and culture. Luminaries from Rosa Parks to Michelle Obama, from Martin Luther King to Harriet Tubman, have all weighed in.

But we'll focus on this one proud Black American who calls Ventura his hometown because his words are as wise as any.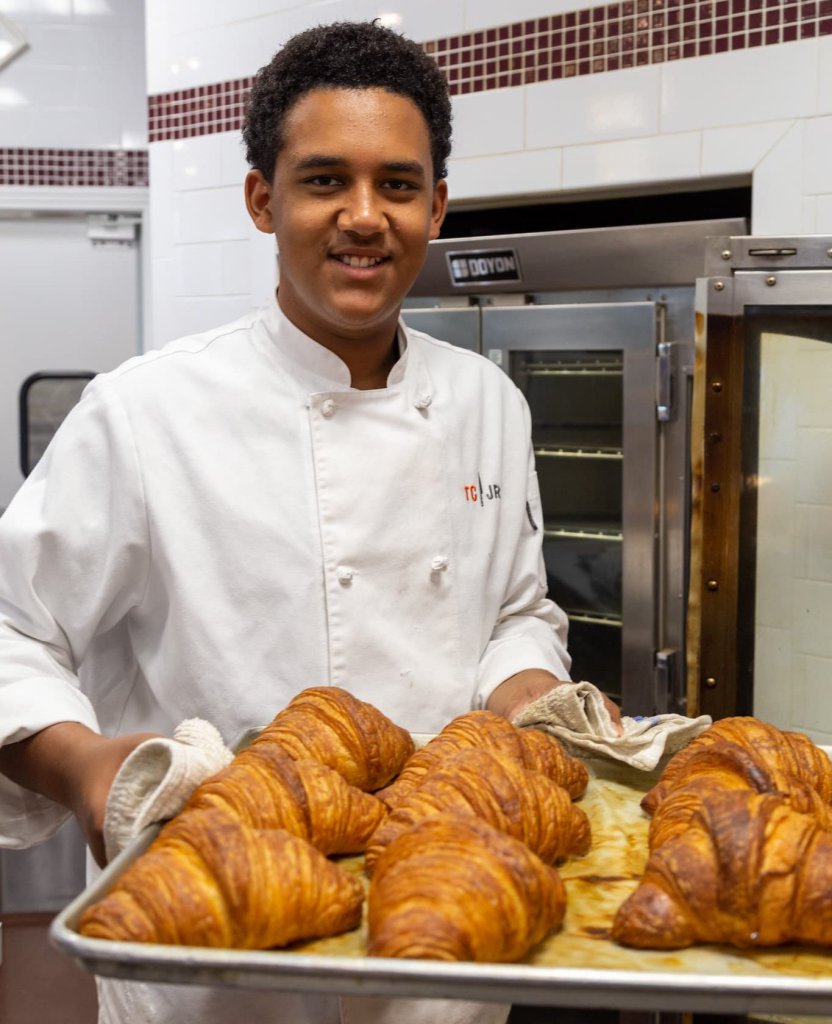 "To me, Black History Month is a reminder," says Carson Peterson. "It reminds us to look back to the magnificent Black leaders of our past to see how they overcame the issues of their present so that we can better address the issues of today. It reminds us of the importance of Black history to all Americans. It reminds us that Black history is the foundation for American history. Black history fills my daily life. Every day I am making Black history, and the reason why Black History Month is so important is because it provides a time machine to the countless other makers of Black history in both their struggle and success, so that everyday, even outside of Black History Month, I can make Black history."

Ventura's Carson Peterson may be best known as a Top Chef Junior Contestant. But, far more important, Carson is a giver, a thoughtful young man who always gives credit to others. His Nona, his mother, and father, and his little sister Cara who, he claims, is a better cook than he is.
View this post on Instagram
We all stand on the shoulders of others.

"I wouldn't be where I'm at in my career if it wasn't for my family, and that includes my father," says Carson. "He is a strong Black man and an incredible role model who has always encouraged me to reach for my goals no matter what."

Anything is possible. Good fathers and mothers teach this. Role models too. It's one of the founding principles of this country. Yes, there are terrible troubles, difficulties, and inequalities. Yes, there is so much more to be done.

But anything is possible.

"Every great dream begins with a dreamer," wrote Tubman. "Always remember, you have within you the strength, the patience, and the passion to reach for the stars to change the world."

A noble goal for anyone.
Discover More
Get to know Ventura, and discover the best things to do around the city.
Ventura Partners With