Posted: Wednesday, Mar 15th, 2023
How to Celebrate St. Patrick's Day in Ventura
Ventura celebrates each and every holiday with the same amount of enthusiasm and passion but there's something about St. Patrick's Day that brings out Venturans a little more than any other holiday. Maybe it's because Ventura has a rich history enlightened with Irish culture. Either way, the city perks up a little more when this time of the year comes around. And we sure had a lot of fun together at the annual St. Patrick's Day Parade last week.
The celebration hasn't ended yet! There are plenty of ways you can tap into the luck of the Irish around town. So many restaurants are serving classic Irish food plates with folk music and entertainment galore. Here are a few ways you can celebrate St. Patrick's Day in Ventura.
Dargan's Irish Pub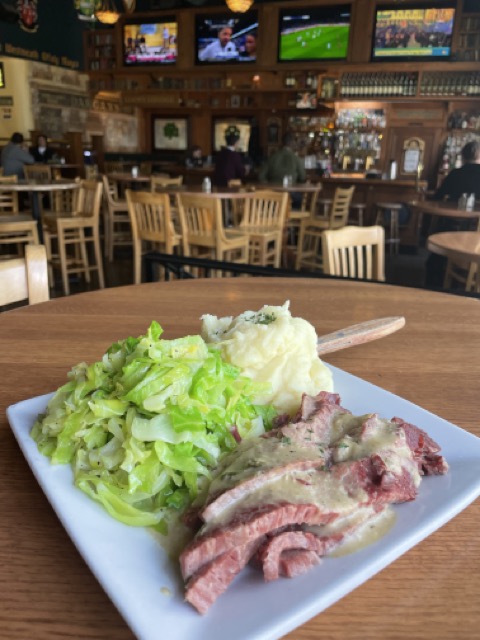 At the top of this list has to be our very own Irish Pub in town. Dargan's

is family owned and operated. Its owner, Liam, moved to Ventura from Ireland and brought his hometown roots to our beachside town. All year round, you can find Irish food classics like corn beef cabbage and fish and chips. Top it off with a genuine pint of Guinness. No reservations, first come, first serve.
St. Patrick's Day Special Menus and Food
The list of special St. Patrick's Day menus and food is a long one. At Fluid State

, you'll find a ton of Irish food goodies: scotch egg, reubenesque pizza slice, green drinks (someone call for an Irish Coffee or a Green Bloody Mary?).

At Ventura Coast Brewing Company

you can sip on a bright green pint of beer; and at Bright Spark Brewing, you fill up on fish & chips (the newest items on their menu) along with pesto prosciutto pizza and O'Sully Green Lager. Water's Edge and Winchester's Grill & Bar also have special St. Patrick's Day items on their menu up until the holiday.
Bombay Bar and Grill
Looking to get on the dance floor? Head over to Bombay Bar and Grill

for a St. Patrick's Day party with food and drink specials. Games and DJ's means a night full of fun and laughs.
Ventura Fire Department Pipes and Drums Band
A Ventura St. Patrick's Day celebration wouldn't be complete without seeing the Ventura Fire Department Pipes and Drums Band! The iconic group will make their way around the city of Ventura, starting at Boatyard Pub

at 3:30 pm and ending with a Downtown Ventura Pub Crawl at 8:30 pm. For their full St. Patrick's Day schedule to find out where you can catch their performance, look here.
Sweet Treats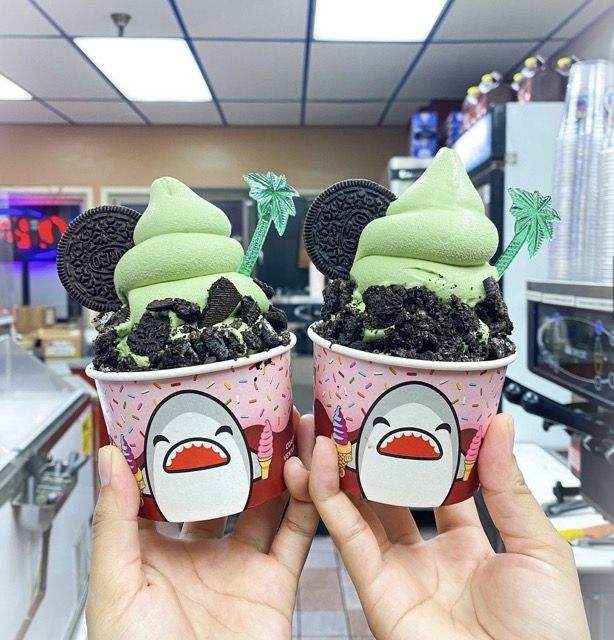 To top off your celebration, grab a green matcha ice cream cone at Coastal Cone

or a St. Patrick's Day chocolate bar at Top This Chocolate.

Things to Do


Ventura Shopping

Music & Nightlife

Arts, Culture & History

Pet Friendly
Outdoors


Biking & Hiking Trails
Food & Drink


Restaurants

Outdoor Dining

Wineries, Breweries & Distilleries

Farmers Markets

Happy Hours
Discover More
Get to know Ventura, and discover the best things to do around the city.
Ventura Partners With