Posted: Tuesday, Mar 6th, 2018
St. Paddy's Day Weekend in O'Ventura!
blog by Debbie Cvijanovich
Lucky us! This year, the stars (or 4 leaf clovers) have aligned! St Patrick's Day, March 17th, falls on a Saturday…making it an entire weekend celebration! Venturans love getting in the spirit of the Irish (and other holidays for that matter!). We're a fun, loving community. Get mischievous with us…
EVERYONE LOVES A PARADE
The popular Elks Lodge #1430's
St Paddy's Parade
in its 30th year is a Ventura time-honored tradition which bops joyfully along downtown Main Street on the 2nd Saturday in March. The leprechaun luck this year has it falling smack dab on March 17, St Patrick's Day. Sidewalks are jam-packed with festive parade-goers and even their doggies decked out in 50 shades of green! This year's parade theme is extra special: Ventura Strong. Grand Marshal: Our First Responders. The committee hopes the length of the parade route is lined with a strong community presence holding homemade "Thank you" signs. What a fine vision indeed!
PARADE HISTORY & FUN FACTS
30+ years ago, Councilman Jim Monahan had a crazy whim. "We need a parade". That's all it took. The parade committee is still comprised of most of its original crew. Every year it grows. Last year, 90 entries participated.
THE GREEN PIG
Parade Co-Chairman, Nan Drake, recalls the demise of the famous Green Pig inflatable, the parade's iconic symbol for 2 decades. "Last year, during the final leg of the parade route, 100 feet from the judge's stand…the Green Pig died." A solemn moment. "So, what happened to it?" I curiously inquired. "Well…" said Nan. "We gave it a Royal Irish send-off to piggy heaven this past January. A pub crawl. We held an Irish Wake and merrily strolled the Downtown streets with a makeshift pig casket. The hat was passed to raise money for a replacement pig." Friend, Lori Gasaway recalls the joyful entourage noisily making its way down the sidewalk near her workplace, Plum Boutique. "What's all the ruckus about?" she exclaimed…and gleefully dropped a few bills into the overstuffed hat. Will we christen a new pig on the parade route this year? "You'll have to wait and see…" chuckled Nan.
POST PARADE SHENANIGANS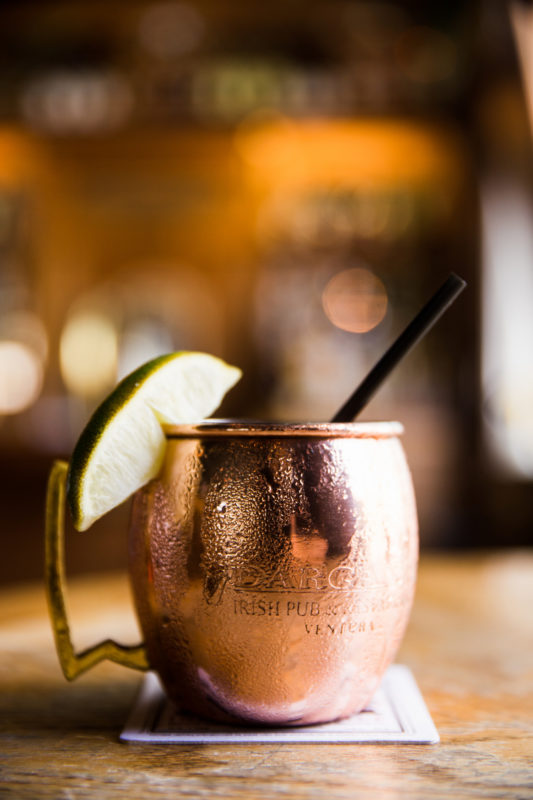 Although the parade has ended, the party continues! Crowds pour into nearby
Winchester's Bar & Grill
. The street front patio overflows with hooligans slugging back local brews.
Dargan's Irish pub
down the street is another favorite. Many watering holes along Main Street will get a nice post parade showing.
Ventiki
, 
Fluid State
, Limon y Sal,
San Souci
,
The Saloon
,
Star Lounge
,
Bombay's
.
EATS & DRINKS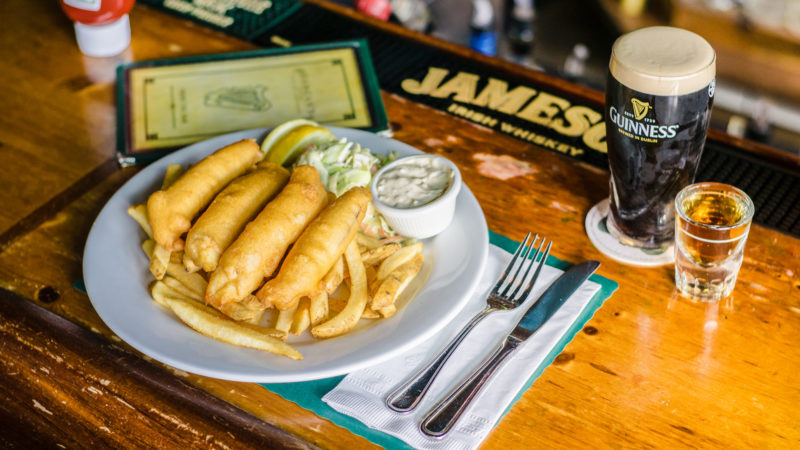 Eateries get on board offering Irish fare: corned beef and cabbage, Irish stew, etc. There's no shortage of green beer slinging at the pubs/bars. Look to our plentiful breweries for Irish themed craft beer concoctions.
NIGHTLIFE
We're home to Claddagh Dance Company, a world-renowned Irish Dance studio. The traditional curly haired troupes make appearances clogging at bars & pubs around town. Local bagpiper ensembles in full regalia make the rounds. Our beloved Ventura Firefighter "Pipes & Drums" clan joins the circuit hitting area bars. Closer to East Ventura, both O'Leary's and
Victoria Pub
are packed to the gills (and early) for the festivities.
DO A JIG!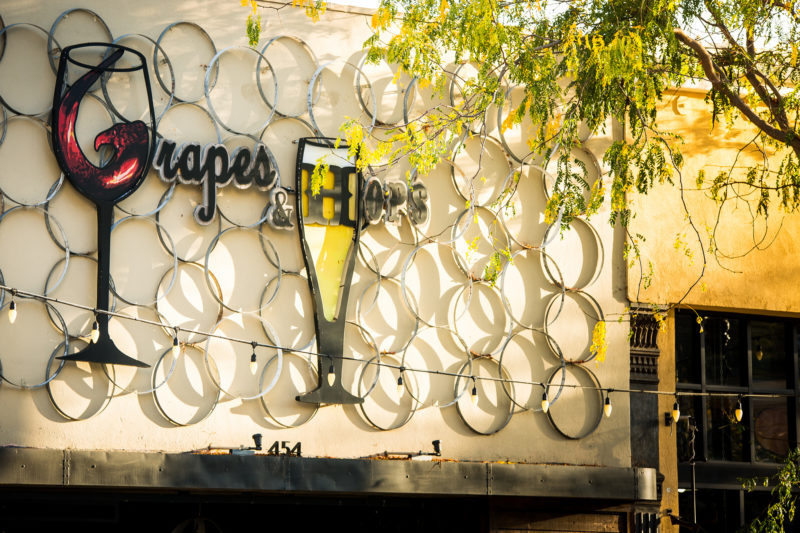 Local music venues
Discovery
,
Grapes & Hops
,
Squashed Grapes
,
The Saloon
,
Cafe Fiore
and Vintura have band lineups for the entire weekend. Check out
www.venturarocks.com
for a complete listing of exceptional live music. Lads & lassies…follow the rainbow to our pot o' gold town. Don't get pinched! Don your green and join us…at our festive "Irish for the Weekend" by-the-sea!
Discover More
Get to know Ventura, and discover the best things to do around the city.
Ventura Partners With