Posted: Thursday, May 18th, 2023
Curren Caples Answers 10 Things about Ventura
Yes, Ventura is a small beach town that most drive through on the 101 Freeway in California. We're a little under the radar, but once you look a little closer you'll find out that we're home to some big names.
We have an entire iconic song named after us ("Ventura Highway" by the band America), we're home to some of the best surf spots in all of California (Rincon, Mondo's, C-Street), and some big hometown heroes (Steve Walden, Kevin Costner, Zachary Levi, Dane Reynolds).
And we have another name to add to that list… X Games California 2023. The X Games is coming to Ventura this summer, July 21-23. That means the world's most elite extreme athletes will flock to Ventura to compete in mind-blowing events. Get your tickets here.
We caught up with pro skateboarder Curren Caples who has won four Summer X Games medals. He's a proud Venturan through and through and got his start skating in Ventura streets. We asked him 10 Questions about Ventura including his favorite places to eat, skate, and see here in town.
Looking for a Ventura itinerary? Take it from this local hero and plan your weekend!
1. What Do You Love the Most About Ventura? 
The answer to this one rolled right off Curren's tongue. His answer: our beach town vibes, amazing surf, and cool skate culture.
And we have plenty in Ventura to back up his three favorite things about our town. For starters, Ventura might be the best poster child for that classic nostalgic California vibe. Picture surfboards strapped to the hoods of cars around town, enjoying a beer and fish taco right on the Ventura Pier, and having your choice on the sand to sunbathe on a clean and uncrowded beach(es). A vacation in Ventura means experiencing the true California beach town experience you won't find anywhere else — you'll feel like a local walking our streets.
And on that note, Ventura is home to some of the best surf spots on the entire Golden California Coast. Take C-Street/Surfer's Point, Mondo's, or Rincon. We're home to consistently amazing swells and surf; you can surf year-round in Ventura.
As for our skate culture? We're a community that passes along skateboarding across generations and we're home to classic skate shops. Interested in learning more about our skateboarding history? Check it out here.
2. What's Your Favorite Burrito Spot?
Curren didn't hesitate on this one at all: Maggie's On the Avenue. Located deep on Ventura Avenue, Maggie's is an under-the-radar spot for a killer burrito (especially a corn burrito).
3. What's Your Favorite Brewery in Ventura?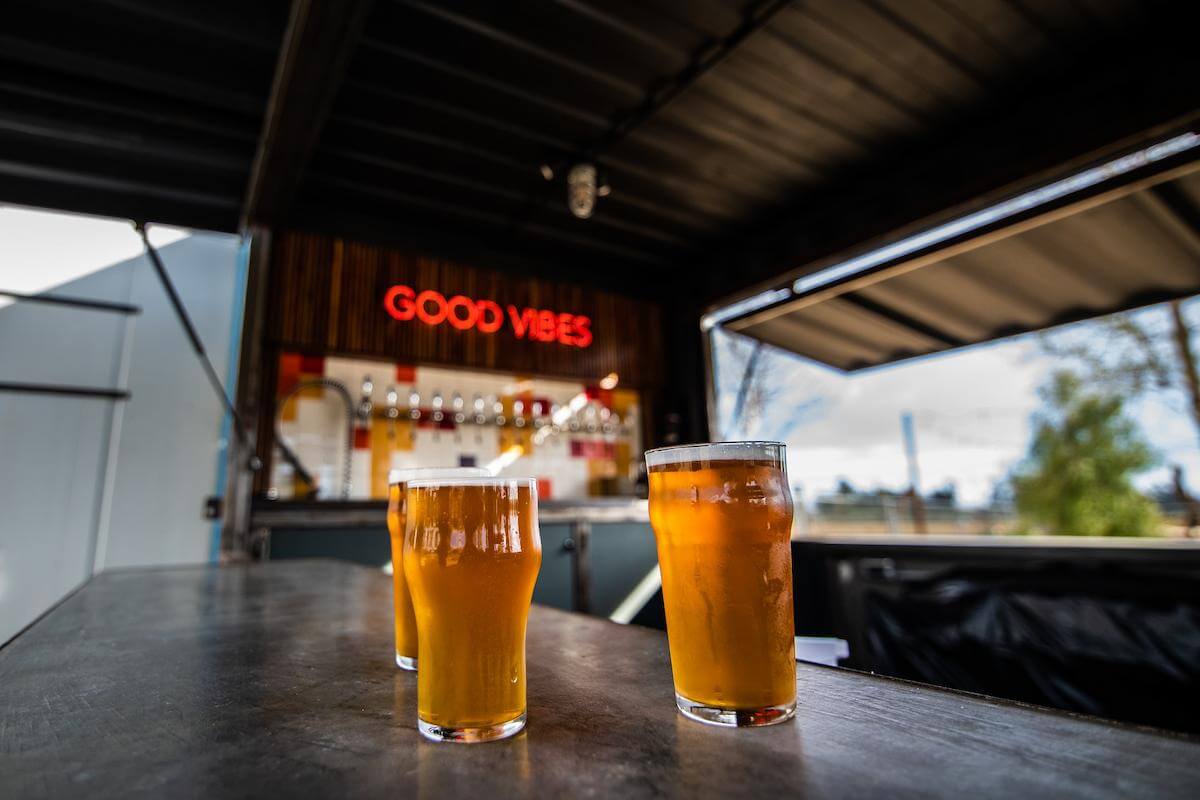 No surprise here. Curren's favorite Brewery in town is Topa Topa Brewing Company. Named after the mountain range that frames the city, Topa Topa is a local favorite to grab a beer on the weekend. So popular, Topa Topa actually has two locations in Ventura: Thompson Blvd and Colt St. Depending on which vibe you're looking for, the Topa Topa on Thompson Blvd is just a few minutes away from the beach and steps away from our downtown district. Topa Topa's location on Colt St. is larger with an outdoor space and food trucks. The kids will love the slew of arcade games too.
4. What's Your Favorite Breakfast Spot in Ventura?
Curren is definitely locked in on the local favorites in town. Pete's Breakfast House is known to nearly every Venturan and has also been featured on Guy Fieri's hit TV show Diners, Dives and Drives.
5. Where is Your Favorite Fish Tacos Spot in Ventura?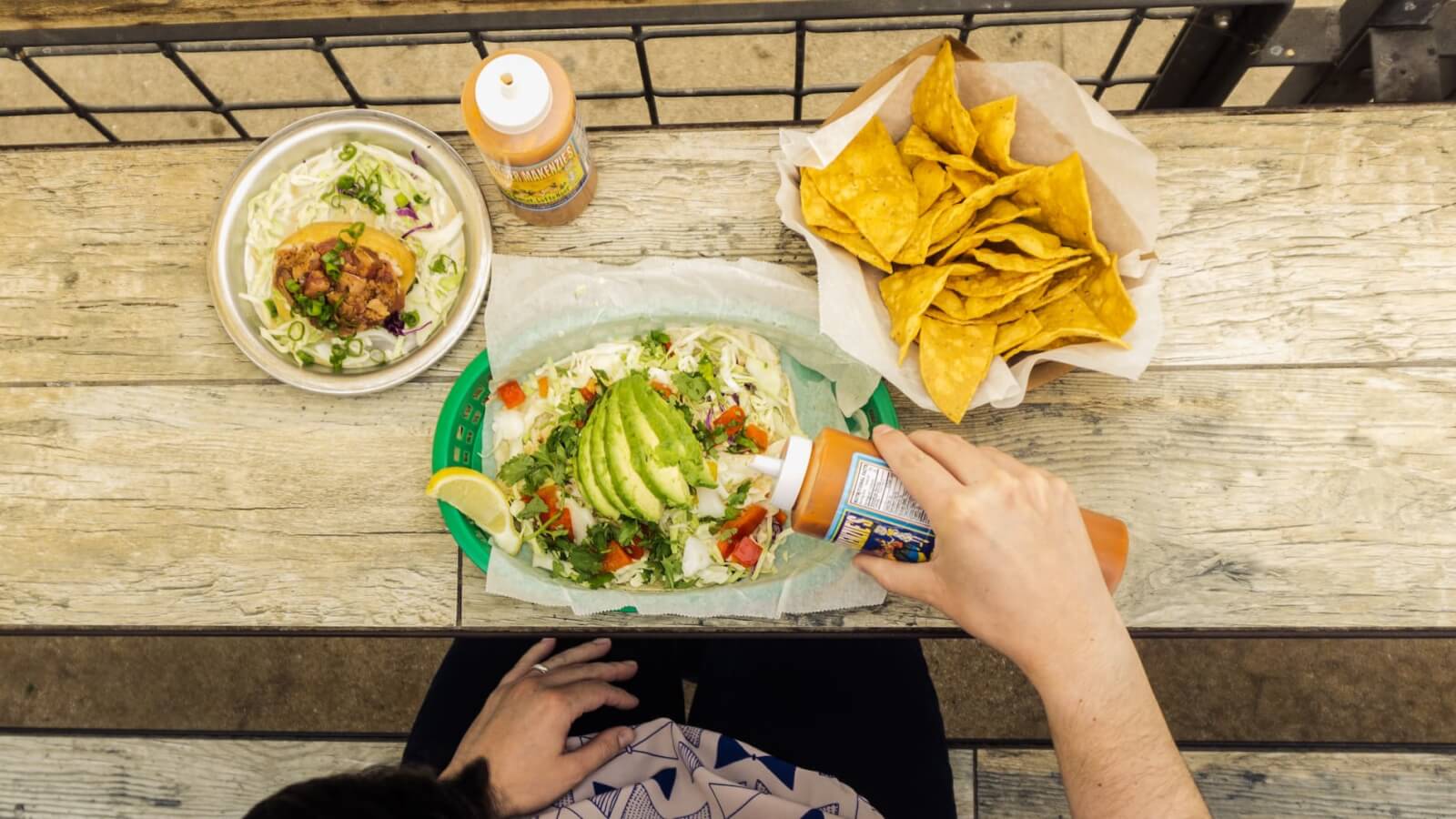 This was an easy one for Curren: Spencer Makenzie's. The local fish taco spot is home to world-famous fish tacos and has been ranked Top 50 Best Tacos in America by Foursquare, The Chive, and Business Insider. You'll find out why it has a reputation for killer fish tacos when you try them yourself.
6. What is One Thing You Have to Do in Ventura?
It's hard to nail down just one thing you have to do when you're in town. That's why Curren had to name three: check out Corrales Mexican Food for a killer breakfast burrito, visit Spencer Makenzie's for world-famous fish tacos, and surf C-Street. "Wait…actually don't!" Curren added with a laugh.
7. Where Did You Get Your First Skateboard?
Curren got his first real skateboard set up at Five Points Skate Shop when he was at the tender age of five. Five Points has been in the Ventura skate community since the early 90s. It's been a classic skate shop where many locals get their first boards.
8. What's the Skate Culture in Ventura in Your Opinion?
The skate culture in Ventura has grown a lot since Curren was younger; he has more friends in Ventura that skate than ever before. So how does Curren describe the skate culture in town? "Raw but not in a bad way." Maybe he's referring to the fact that Ventura skaters are known to be innovative; we have a do-what-you-can-with-what-you-have mentality. Skateboarding in Ventura is raw and real and we wouldn't want it any other way.
9. Why is Ventura One of the Best Places to Skate? 
It's true that Ventura has never had a huge central cement skate park where all the local skaters can flock to. But it's never been about having the "perfect" place to skate anyways. Curren loves skating in Ventura because of its weird, unique skate spots that only the local skaters know about and he said he loves hanging out at the cool tiny skate parks in town.
10. What's Your Favorite Skate Park in Ventura?
Maybe an unknown fact, Curren has a lot of love for the Pacific Skate Park located next to the classic Pacific View Mall in town. It's actually where Curren learned a lot of his flip tricks (it's why he's so good at skating out of a bump). He also loves the Ojai Skate Park.
Some kind advice for those starting to skateboard…from the local-turned-pro skateboarder Curren Caples himself:
"You don't need to go to a skate park, you can just do it in your front yard. I started barefoot for like a year. You don't need much to get going. Just stay with it and try not to hurt yourself."
Things to Do


Family Fun

Pet Friendly
Outdoors


Beaches & Surfing

Biking & Hiking Trails
Food & Drink


Restaurants

Wineries, Breweries & Distilleries
Discover More
Get to know Ventura, and discover the best things to do around the city.
Ventura Partners With