Posted: Monday, Apr 17th, 2017
What Once Was Old, Is Now New. Shopping at thrift and antique stores in Ventura
by Sing Weist & Rebecca Kajumba
Rustic, vintage, classic, and old-school are all terms that have been used recently when individuals are seeking an item from an antique store. Whether it is for decorating your garden or home, these timeless pieces that you find at an antique store all tell a story. While walking through the different corners of the store, you might come across a distressed window or a Star Wars Pez dispenser. These items were passed down from a previous owner and are now waiting for a new individual to add the items as collection pieces in their home. Ventura has a plethora of beautiful, one-of-a-kind antique shops that are ready to be discovered. Each store offers something different, and every item on the shelves are unique. "One man's trash is another man's treasure," and the best way to find this treasure is to go antiquing.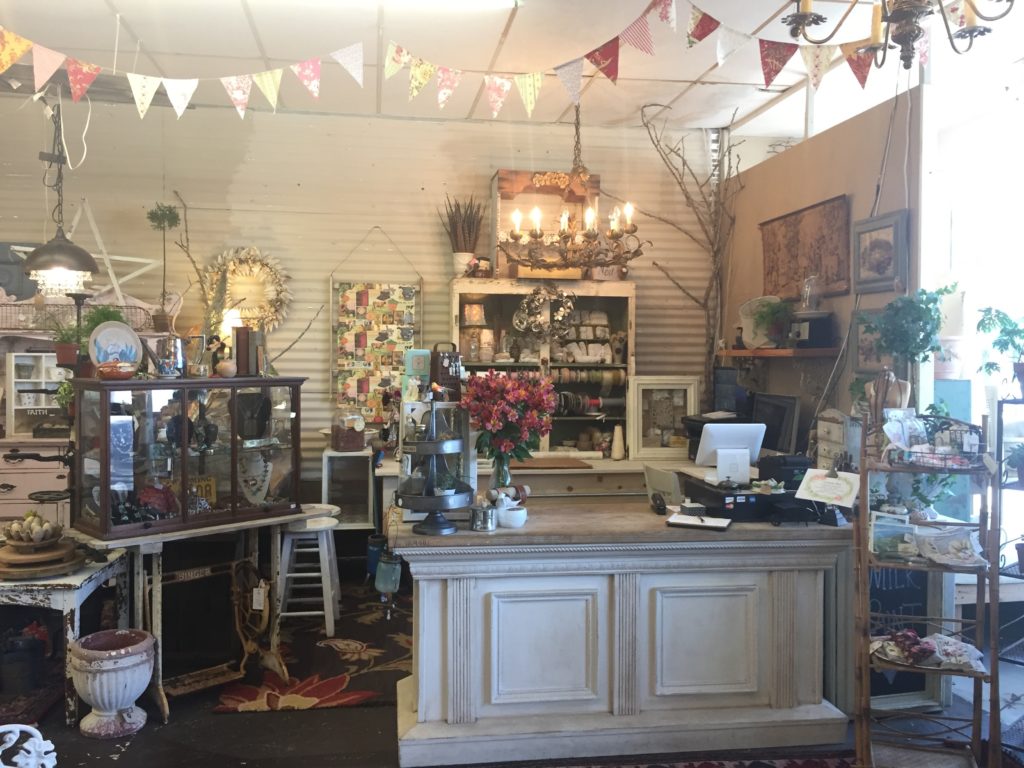 Tattered Door is filled with little gadgets and trinkets. As you "walk through the Tattered Door [you] step into a yesteryear of treasures! Vintage, vintage inspired, antiques, collectibles & shabby chic finds await you…" The store owner says that many of the patterned, hand sewn coin purses, and seasonal stuffed ornaments; bunnies for Easter, trees for Christmas, etc. are made by her mother!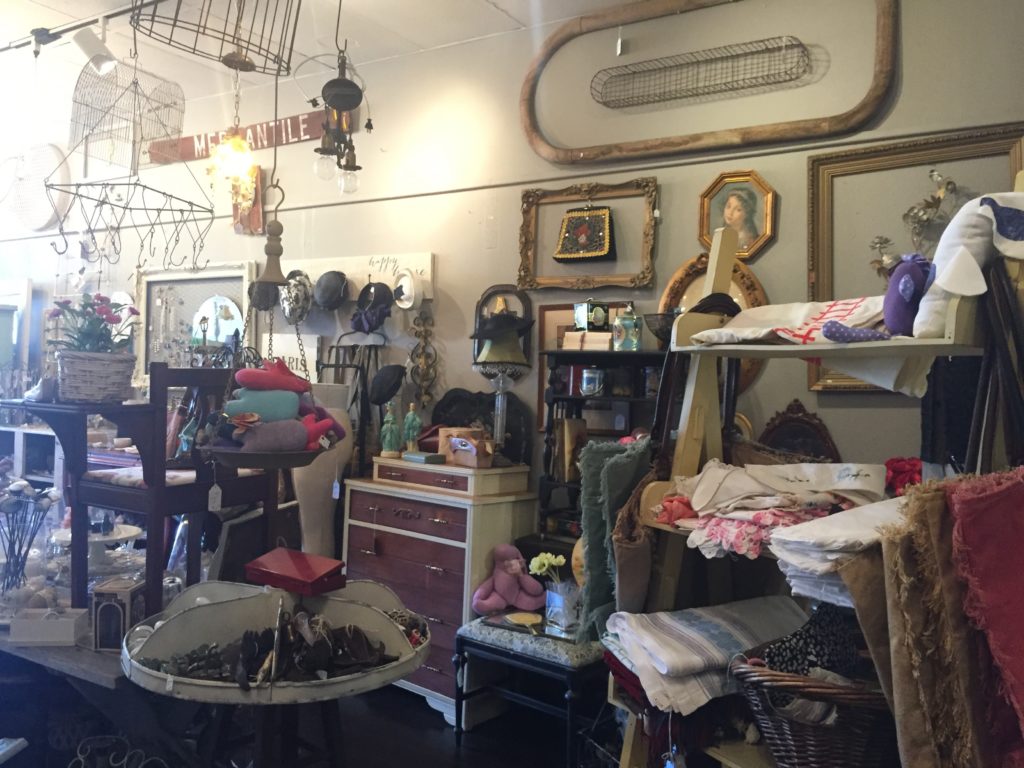 When you walk through the Tattered Door you feel like you stepped into a familiar place. It is homey and cozy, with the perfect finds for every room in your home. One of the best places to explore treasure is at the Ventura Antique Market. This Antique shop is a market filled with different types of jewelry, pocket knives, clothes, and much more. You step in and you feel like you are walking into a museum. There is an essence of history and past that surfaces when you walk through the doors. With a multitude of different items, you are in for an adventure when you walk into Ventura Antique Market.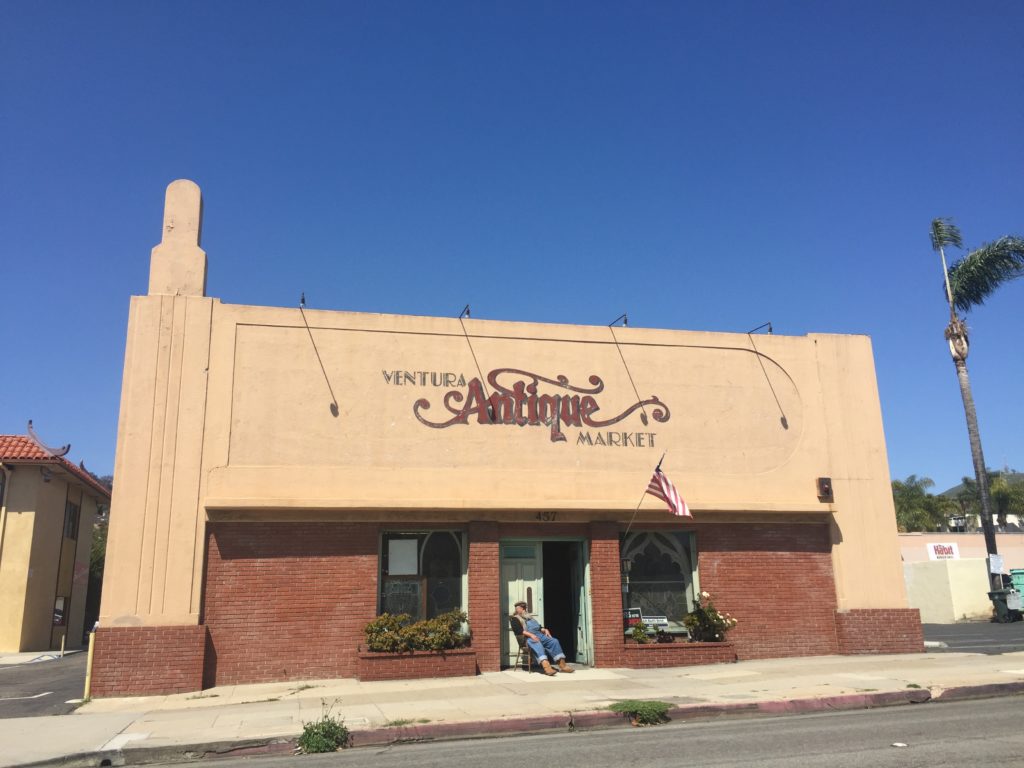 Coalition Thrift store
This is one of the biggest thrift stores on Main street.
Coalition thrift store
has stylish name brand purses at lower prices. They also carry some soaps handmade in Ventura. This is usually my go-to place when I'm searching for the perfect bag or simply browsing the clothes racks. Aside from having lots of clothing, Coalition thrift store supports survivors of sexual assault and battery. Your money will be supporting women who have come out of abusive relationships.
Buffalo Exchange Ventura
Now Buffalo Exchange is not necessarily a thrift store but a consignment store. It is however one of my favorites. If you are like me and your personal styles are constantly changing, Buffalo is the place for you. Every other month I find myself needing a new look and Buffalo exchange allows you to trade your clothes for some new styles. They have such eclectic styles including vintage, beach, punk etc.
Goodwill
It wouldn't be right for me to talk about thrift stores without me mentioning Goodwill. Tons of awesome finds in this particular Goodwill on Main street including furniture, music, books and clothes. One of my favorite times to go to thrifting is around Halloween because they always have so many creative costumes to choose from. So when you do happen to get the shopping bug, head on over to Downtown Ventura and check out the thrift stores.
Main Street has a handful more antique stores that have themes ranging from gorgeous hardwood furniture, Hawaiian shirts, Coca-Cola bottles, postcards, and pictures, to turquoise jewelry, and so much more. Whether you're looking for that next sequin outfit or a porcelain dresser knob, you can find all these treasures while antiquing in Ventura.
Discover More
Get to know Ventura, and discover the best things to do around the city.
Ventura Partners With