Posted: Friday, Dec 30th, 2016
Ventura vibes: Six locals dish on what makes their town so cool
by Visit Ventura
"You can find and build community in Ventura. Your community can be different from my community, whether it's artists or surfers or whatever else. But I found my own place here and I continue to. And if I'm not working, I'm at the beach!"
A visitor should…
Go down to the beach. Walk the promenade. Enjoy the ocean. Then go check out the murals all around town.
View this post on Instagram
"The amount of mom-and-pop shops characterize Ventura. Our downtown doesn't have the big-box stores you see in other cities. When you walk into these shops and restaurants, you can talk to the owner. There's soul behind the places here."
A visitor should…
Stroll California and Main Street, then walk from City Hall to the pier and beach.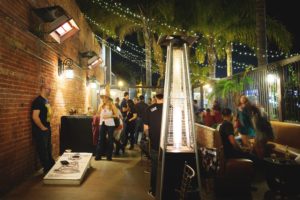 "We don't have the glitz of a big city, but there is such beauty to be found in its simplicity. We have the best of both worlds. You can enjoy the downtown social scene, then easily escape to world-class surf and peaceful hillsides."
A visitor should…
Check out the Downtown Farmers' Market on Saturday mornings for local coffee and tamales, catch some waves at C Street, then enjoy an epic sunset at the top of Ventura Point.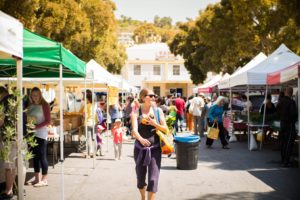 A visitor should …
Enjoy the champagne brunch at Alexander's Restaurant at Ventura Harbor. Sit on the patio for a view of the boats.

Uriel Leon, Graphic Designer, and Muralist
"There's a sense of culture that stays humble. I've found the best hole-in-the-wall places all over town, and everyone is so welcoming. You find your favorite places with the best tacos, the best enchiladas, the best burgers. It's like going on a treasure hunt to find all these cool little places around town."
A visitor should …
Have lunch at Paradise Pantry. They have great wine and produce from local farmers. It gives a good sense of Ventura. We're essentially located in the middle of a huge farm field.

Amara Bessa, Owner, Kariella
"Ventura is laid-back, casual, not pretentious. We're slower paced than other California beach towns. Everyone is friendly and relaxed. It's such a hidden gem."
A visitor should …
Go to Beach House Fish for fish tacos on the pier. The view is beautiful and the tacos are great. It's very Ventura.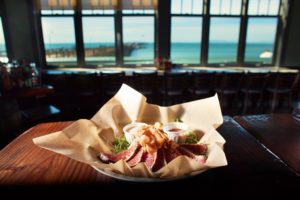 For more great stories, request our FREE inspiration guide right to your door!
Check out upcoming events!
Discover More
Get to know Ventura, and discover the best things to do around the city.
Ventura Partners With