Posted: Friday, Sep 16th, 2022
Fresh New Look: Downtown Ventura Farmers' Market
Saturday mornings in downtown Ventura can be a little quieter with businesses slowly opening their doors and locals grabbing their first (maybe second) coffee of the day at their favorite coffee spots. Mosey your way down Main Street and enjoy the gentle ocean breeze as you cross each street and you'll start to hear the sounds of music and hear the subtle shuffle of more feet ahead.

Soon enough you're walking amongst a dozen different tents and vendors with fresh fruits and vegetables good enough to eat right there: welcome to Downtown Ventura Farmers' Market

. Spend your morning wandering and getting lost in the fresh produce and local eats. You won't be disappointed.
On to bigger and brighter views: farmers' market new location on Main Street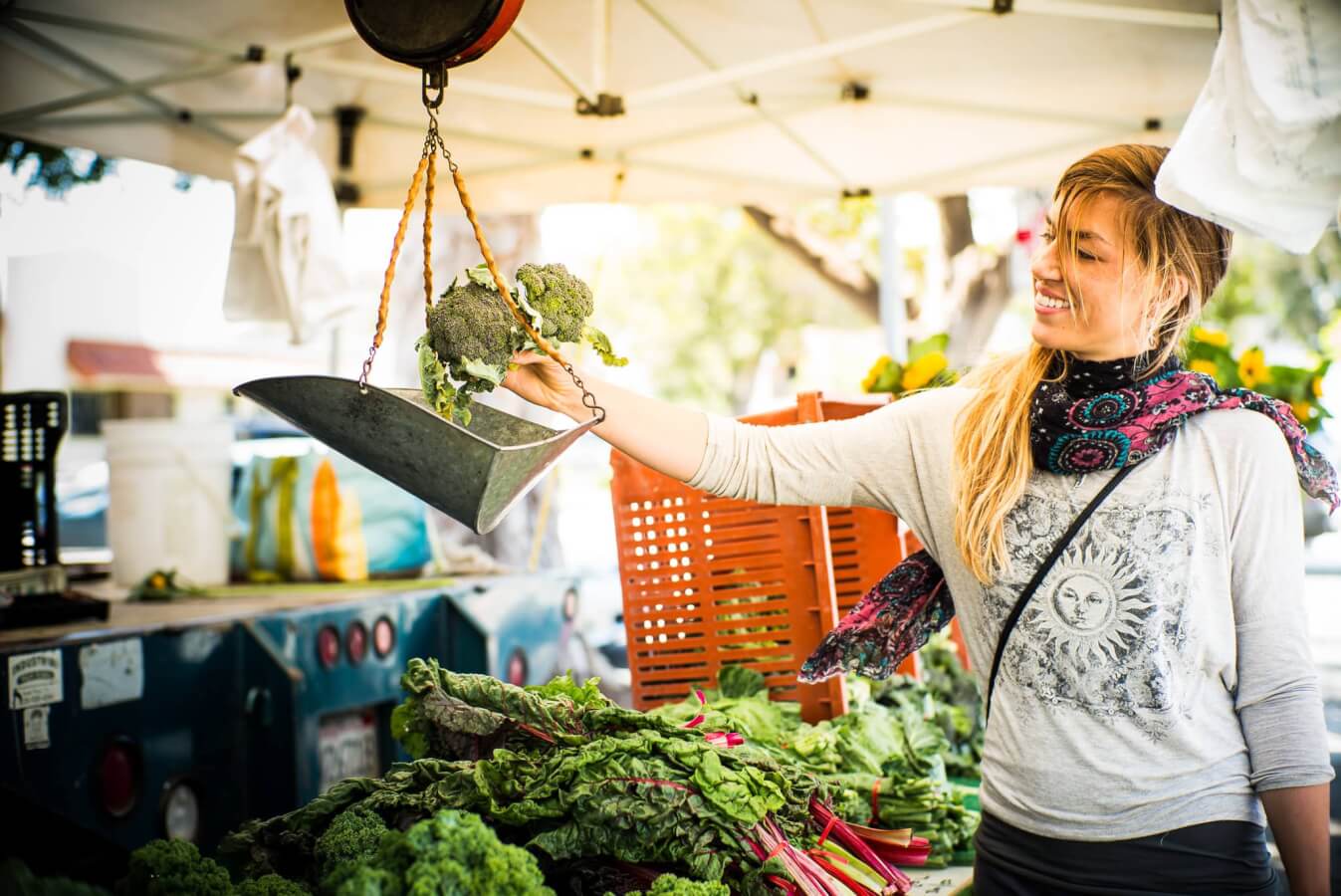 Moving to the Main Street block in front of our historical San Buenaventura Mission

had been a long time coming. The previous space Downtown Ventura Farmers' Market was held had been too small for a long time says Operations Manager Karen Schott. They had outgrown the small parking lot on Santa Clara and Palm Street and the farmers' market had been looking for a new home for several years.

But then, the stars aligned as Main Street Moves — a city program that transformed five blocks of Main Street into a pedestrian and cyclist space only — opened the opportunity for the farmers' market to find a new home in the middle of Ventura's historical center.

Things to Do


Family Fun

Arts, Culture & History
Outdoors


Beaches & Surfing

Biking & Hiking Trails
Fruits, Veggies, ravioli, oh my!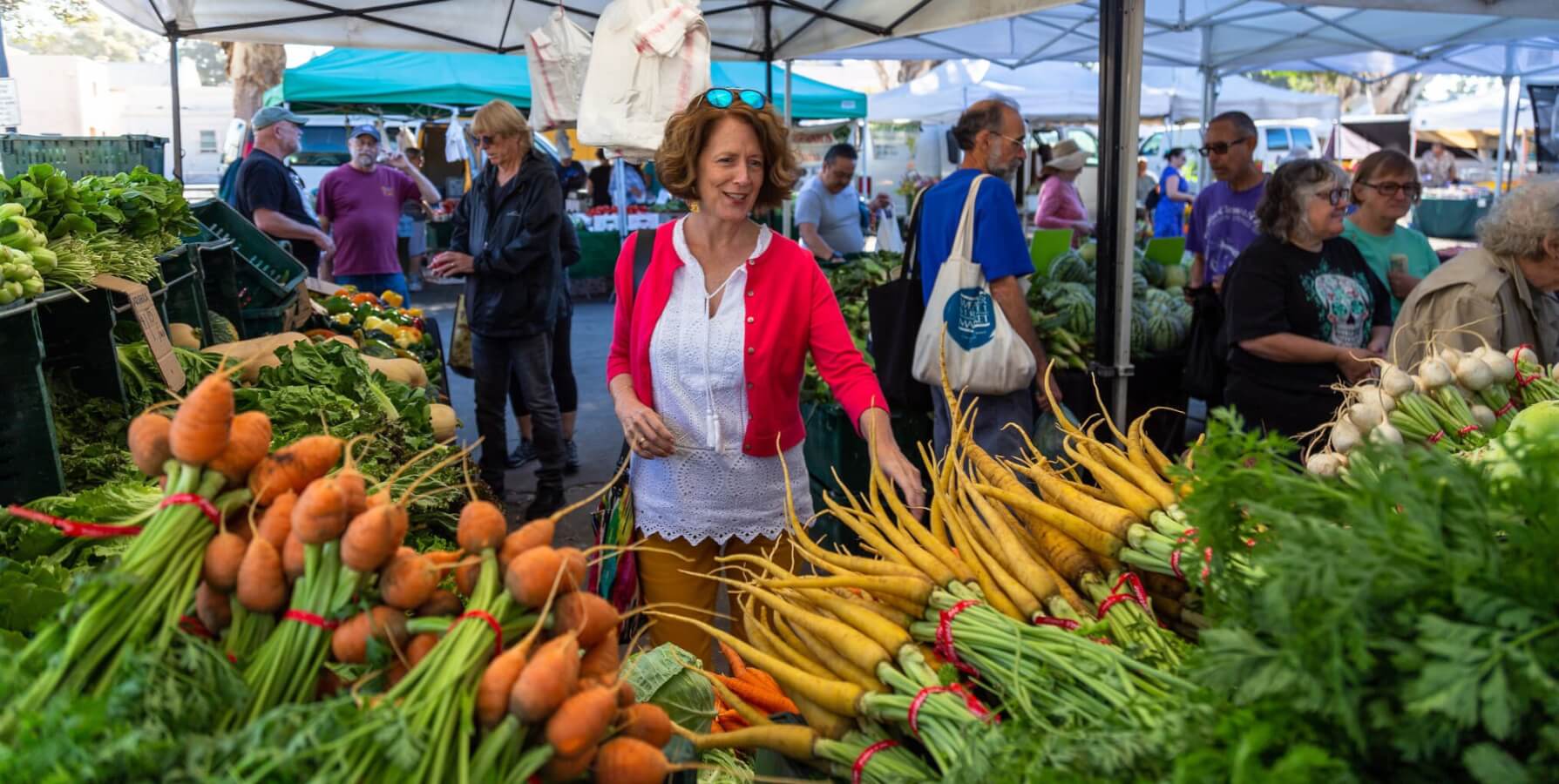 The market seems to offer endless possibilities of every type of fruit and produce you can eat. Tomatoes of every shade of red, green and purple. Avocados the size of your head (okay, not really, but they were huge!). Strawberries, blueberries, raspberries, blackberries (need I go on?) that the vendors so kindly allowed me to sample.
Looking to find some pre-prepared or hot food? The market now offers a small food court with delicious crepes, authentic Italian ravioli, gnocchi and pasta sauce, fresh jams jellies, seafood, probiotic salsa and hot sauce.
Speaking of being kind, the smiles on vendors' faces sold me as I tried a type of tomato I had never seen before. If you're a basic fruit and veggie consumer like me, the vendors will open your horizons beyond what you usually buy at the local grocery store and it's a game changer.
New location: new vibe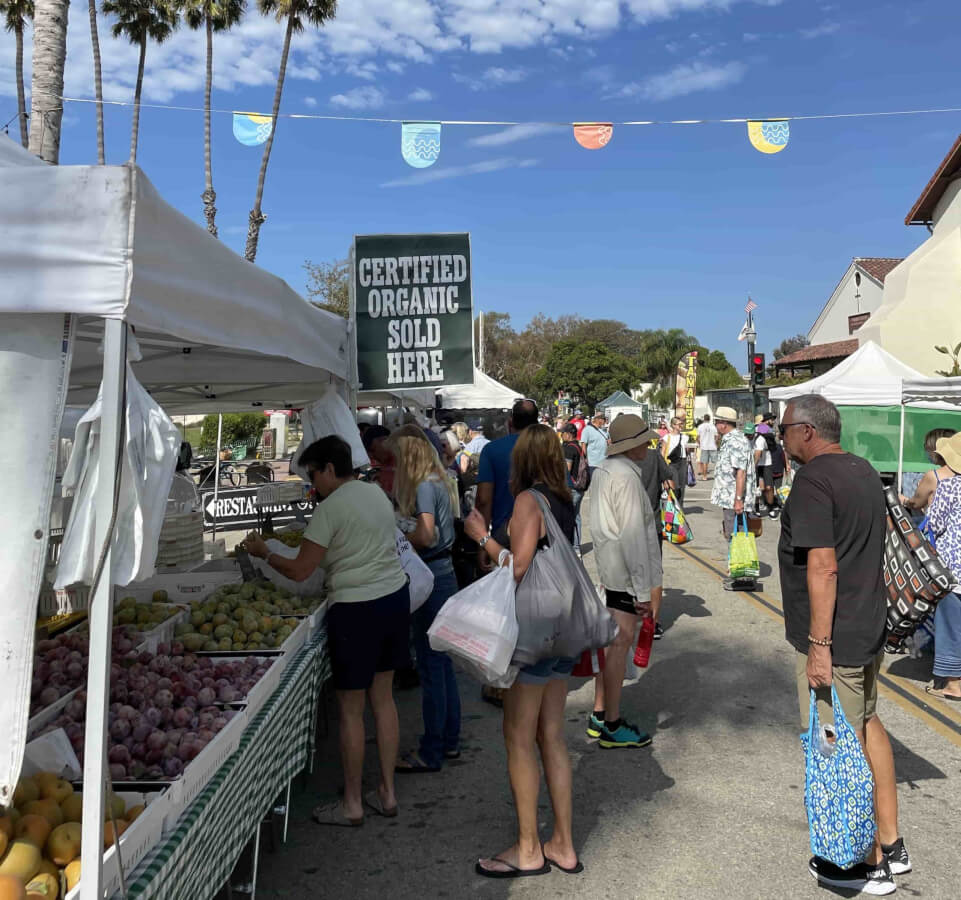 Visually, the vibrant colors and delicious smells coming from each tent were enough to keep me walking along the block and discovering the next fresh fruit I would buy. But really, it wasn't only about the food. Each step down the blocks was accompanied by an electric feeling in the air. The words that come to mind: celebratory, community, and captivating. And Operations Manager Schott agrees. In this new location, the Downtown Ventura Farmers' Market has a completely new vibe that is inviting to visitors, locals and everyone in between.
So, when your time is over at the Downtown Ventura Farmers' Market (though I'm sure you'll be hesitant to leave) take your food and a blanket for a beautiful afternoon picnic on the beach or nearby parks.
Discover More
Get to know Ventura, and discover the best things to do around the city.
Ventura Partners With