Posted: Tuesday, Nov 29th, 2022
Four Delicious Craft Mocktails You Have to Try in Ventura
Yes, there's always a cause to celebrate in sunny Ventura, California. Great weather? Check. Uncrowded and beautiful beaches? Check. Spectacular sunsets every evening? Check. And did I mention amazing green spaces to bike, hike, and play til' your heart's content? That's definitely a check.
The only difficult part about celebrating over a drink is trying to make a decision about which bar or restaurant to hang out at.
Ventura is quickly becoming the place to be when you want to have a night out on the town or a casual and relaxed get-together with friends. Craft cocktails that are not only delicious but gorgeous are what we do best here in Ventura. And those of us who are the designated driver or just don't feel like having an alcoholic beverage aren't left out of the fun either in Ventura. Craft mocktails and nonalcoholic beverages are becoming increasingly popular and Ventura is delivering! So calling all mocktail enthusiasts (or those of us who want a cool nonalcoholic drink): here are four delicious craft mocktails you have to try in Ventura.
Bank of Italy Cocktail Trust
A Spa Day, Vacation by the Sea, and An Autumn in Ventura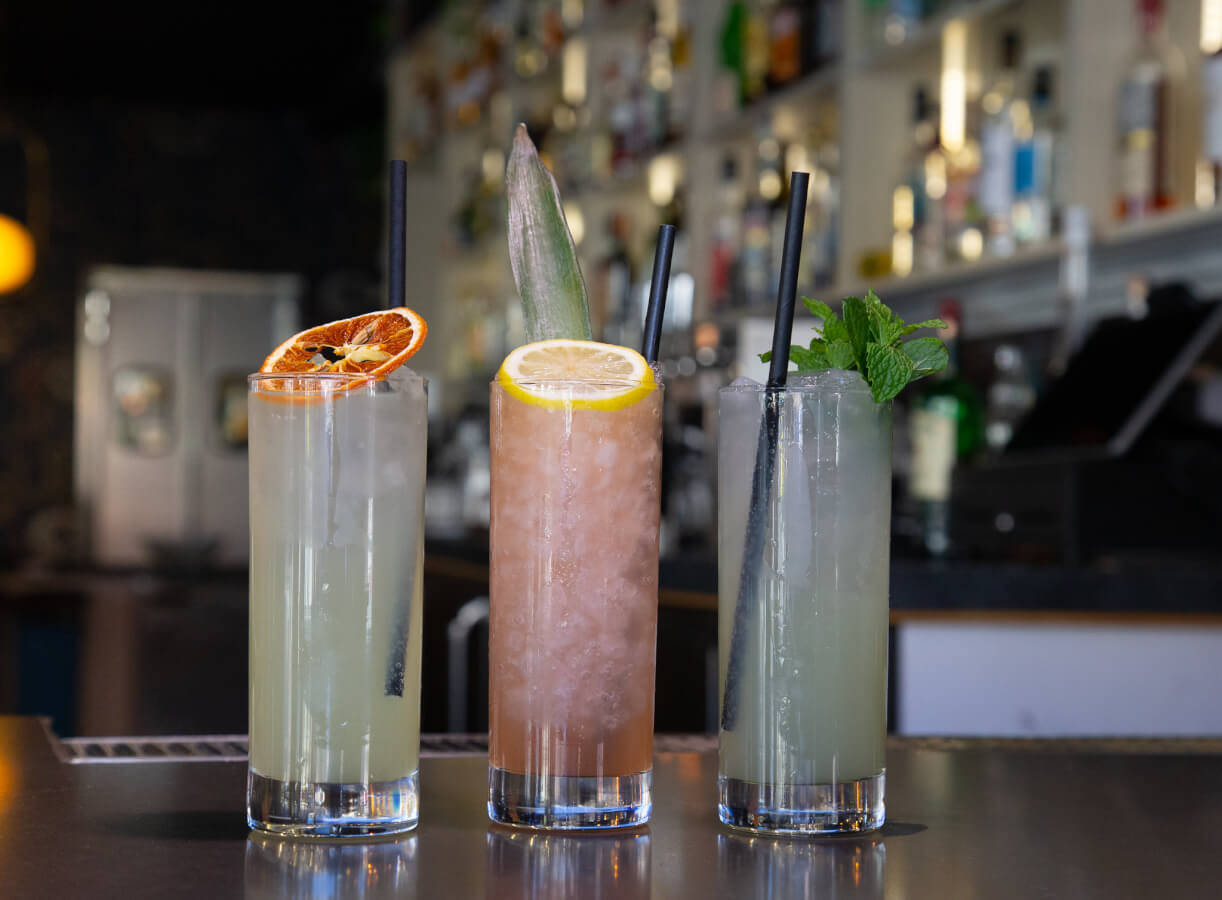 Rocks and Drams
Just For You, Penicillin, and East Side Gimlet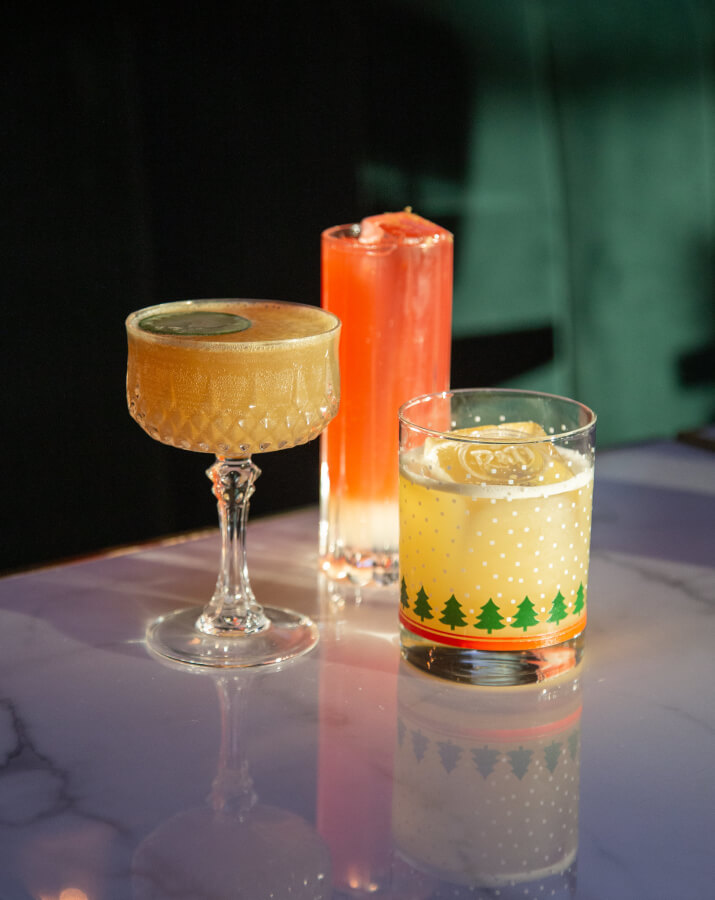 Talk about gorgeous mocktails! Rocks and Drams

has a great selection of nonalcoholic drinks and no one will be able to tell the difference. Just For You is a beautiful pink drink with raspberry orgeat, tropical tea, lime, and elderflower tonic. You won't be able to taste the difference as you drink Penicillin, a drink with grapefruit juice, bay leaf honey, ginger syrup, and lemon juice. And finally, the East Side Gimlet bursts with vibrant and revitalizing flavors of cucumber, mint, herbal green tea, elderflower tonic, and lime juice. The best part? All three drinks are made of in-house tea, seeped by the Rocks and Drams team themselves.

Things to Do


Music & Nightlife

Pet Friendly
Food & Drink


Restaurants

Wineries, Breweries & Distilleries

Happy Hours
The Twist on Main
Run Run Rudolph and Strawberry Fields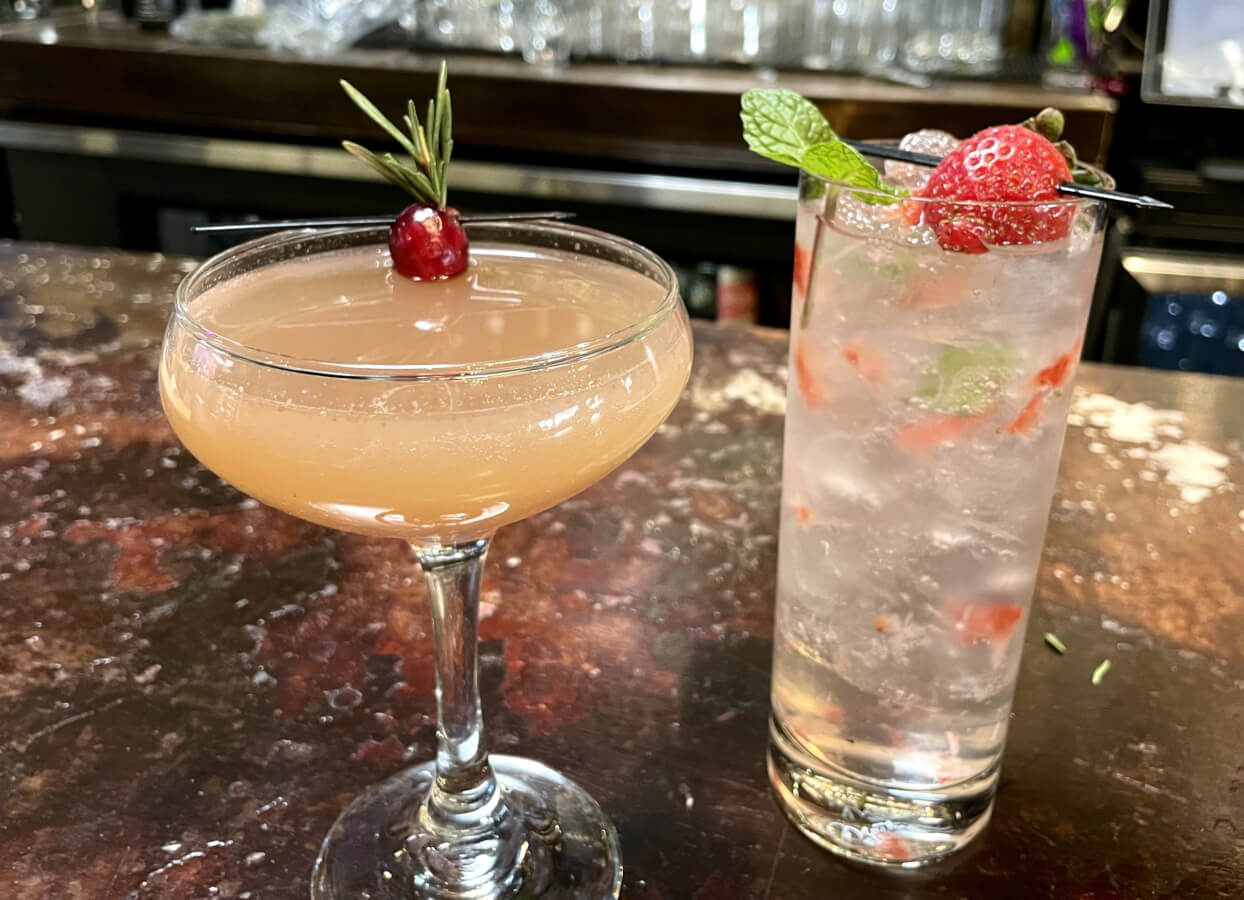 Enjoy live local music and craft mocktails from The Twist on Main

. Run Run Rudolph is a delicious mocktail made with crushed cranberries (you can watch the bartender crush them right in front of you!), blackberries, simple syrup, lemon juice, and soda. Strawberry Fields is perfect to refresh the afternoon with the simple but scrumptious flavors of strawberry, mint, and soda.
Ventiki Tiki Lounge and Lanai
Menehune Cooler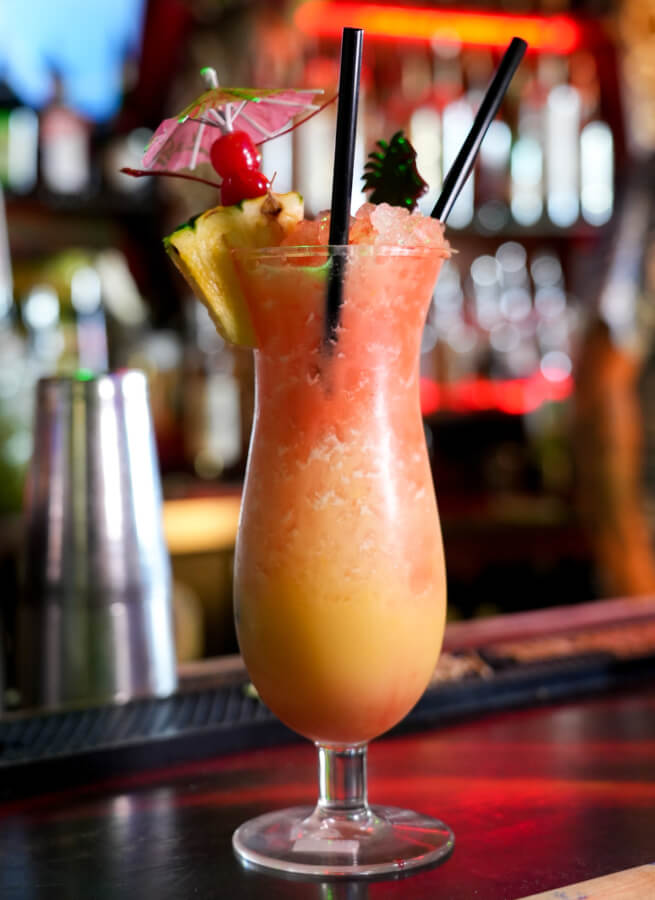 Discover More
Get to know Ventura, and discover the best things to do around the city.
Ventura Partners With